Choosing a destination full of cultural opportunities does not mean giving up the best nightlife. Proof of this is the Catalan capital, as the bars and clubs of Barcelona guarantee a unique experience.
The options are huge and include a wide range of musical and local genres, from jazz clubs to those that are dedicated to Latin rhythms. We assure you that you will always find the experience you need to live a memorable night. Don't believe it? In that case, book one of our apartments on the beach of Barcelona and come and check it out for yourself.
We suggest five of the best clubs and pubs for going out in Barcelona. Take note!
LA TERRRAZZA
The mountain of Montjuïc houses a club for night owls: the iconic club La Terrrazza, from which you will also enjoy magnificent views over Barcelona. Its well-deserved prestige is not limited to Barcelona: in fact, the club reached the 44th place in the prestigious Top 100 DJ Mag 2010, a ranking that includes the pubs with the best DJs in the world.
Since then, La Terrrazza has been home to numerous internationally renowned DJs and musicians. Ricardo Villalobos, James Priestley or Larry Heard are just examples of the artists who have demonstrated their savoir-faire in front of the sound booth.
With an Ibiza-like atmosphere and with house music as its staple, La Terrrazza is the mecca for those in their 20s and 30s who are eager to party until dawn. Although the entrance is not particularly cheap, we assure you that it will be worth paying.
That's right: keep in mind that La Terrrazza only opens its doors from the end of spring until the last warm days of autumn, since it is an outdoor area.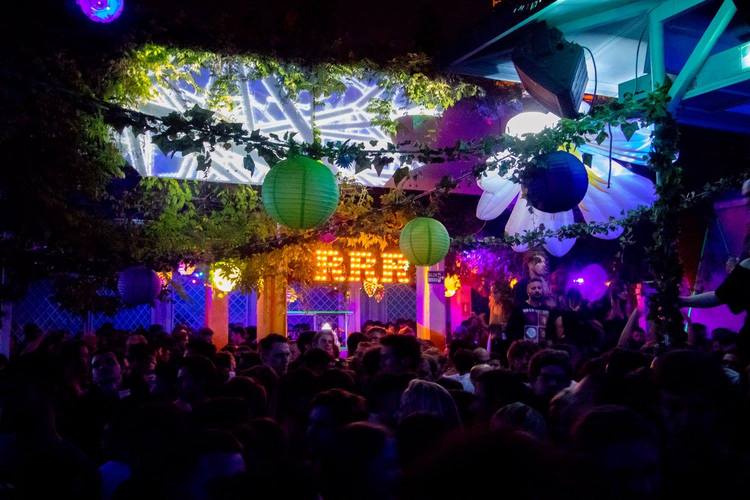 HARLEM JAZZ CLUB
If you like beats born in New Orleans, the Harlem Jazz Club will be your fetish place for going out in Barcelona. It is not considered by many as the best jazz club in Barcelona for no reason at all, but thanks to its warm and welcoming atmosphere. It offers the combined presence of DJs with live music, which translates into an ideal experience for all types of audiences. Located between the port and the Rambles, this place also stands out for its excellent quality-price ratio, which makes it a more than recommendable option if you want to dance until the body endures.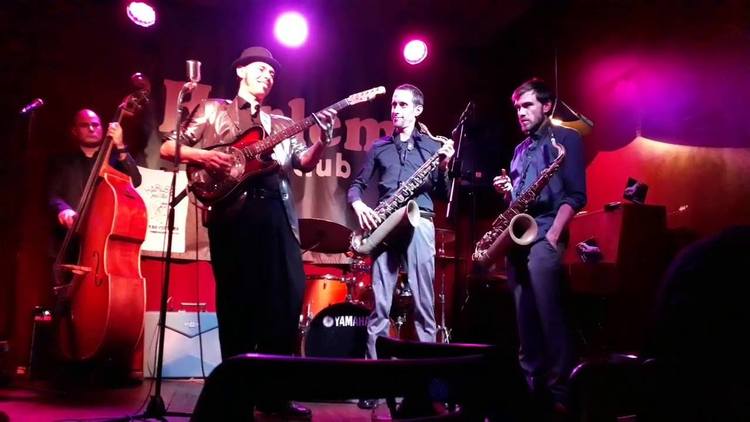 MARULA CAFÉ BARCELONA
Are you into Latin music, soul or funk? In that case, there's nothing better than a visit to Café Marula, an evocative place halfway between a pub and a nightclub. With a capacity for 400 people, a dance floor and two bars, this establishment located in Carrer Escudellers, 49 (in the Gothic Quarter of Barcelona), has everything to pleasantly surprise you. In addition, there is a perfect balance between tourists and local people, which gives it an unpalatable cosmopolitan air. Throughout the year, Marula Café also attracts nationally and internationally well-known DJs, which is a definitive incentive for a night out.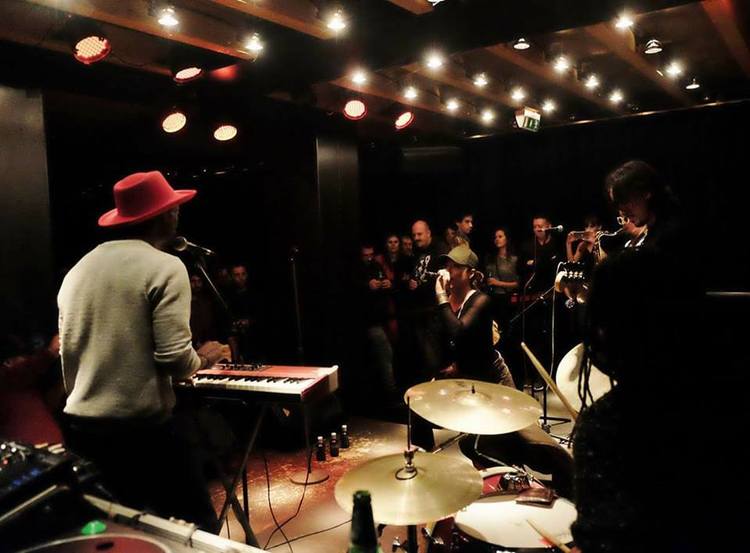 JAZZSÍ CLUB TALLER DE MÚSICS
In a few years, the Raval district has gone from being one of the most degraded areas of the Catalan capital to one of the musts of the Barcelona nightlife. Today, the old Chinatown is one of the most chosen options for going out Barcelona, so it is worth taking advantage of. This is the scene that accommodates the indispensable JazzSí Club Taller de Músics.
Emerged in 1992, the magic year for Barcelona, it was founded so that the new musical talents had a space in which to be heard in the city. A quarter of a century later, the venue is still the perfect place for listening to rock, jazz or traditional flamenco pieces. Of course: we recommend you book a ticket before going on a holiday to Barcelona, since the JazzSí Club usually hangs the SOLD-OUT sign, despite having capacity for a hundred visitors.
True to its spirit, there is no shortage of live concerts … nor the delicious Mediterranean gastronomy. Yes, you have read correctly: from Monday to Friday you can taste delicious dishes at affordable prices.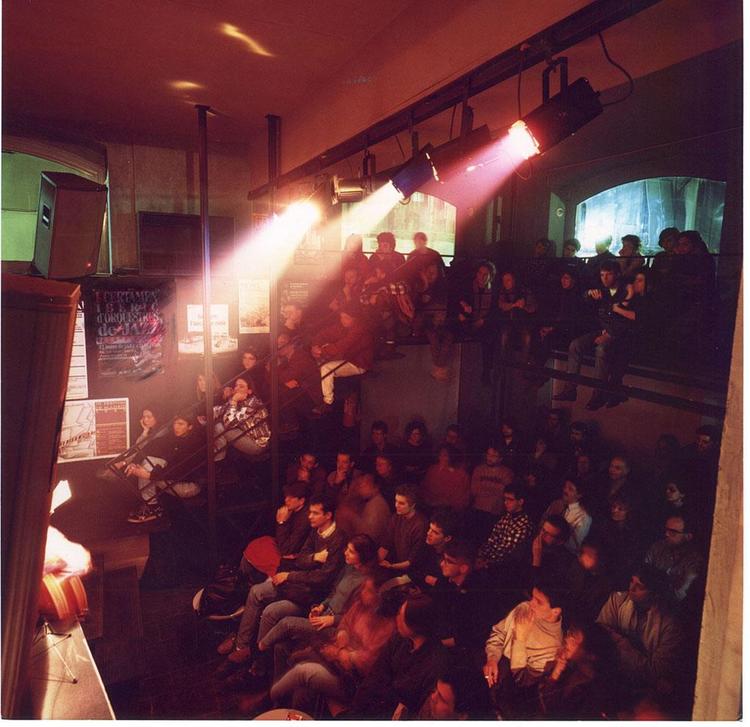 BOOMBASTIC
Located in the heart of the Catalan capital, BoomBastic is one of the most popular pubs for going out in Barcelona. There you can dance to reggae and the most authentic Caribbean sounds every Friday night (it is closed the rest of the week).
Its target is quite varied, although young hippies under-30 are the most predominant audience. Compared to other clubs in Barcelona, BoomBastic opens relatively late: at 22:00, which should not be an impediment to surrender to the best music. The price of the entrance is on the high end of the scale, although it includes a free drink.
You will find it in Las Ramblas, 29.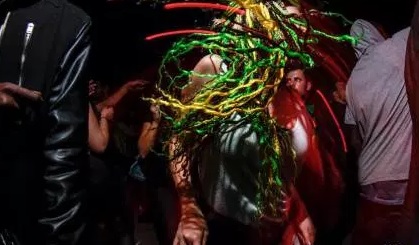 DISCOS IN BARCELONA
We could not close this list of the best places for going out in Barcelona without mentioning other places that you cannot miss. Without going any further, Bling Bling, an elegant space on 8, Carrer Tuset; Opium, located in Barceloneta and with an incredible terrace and electronic music disco; Shôko Barcelona, an oriental restaurant that works as a cocktail bar, and the legendary bars of Poblenou, where our apartments are located in Barcelona.
What do you think about this selection? If you know other nightclubs that you think you should visit without a doubt, do not forget to share them with us. Do not hesitate: we are looking forward to your recommendations!
MORE INTERESTING STUFF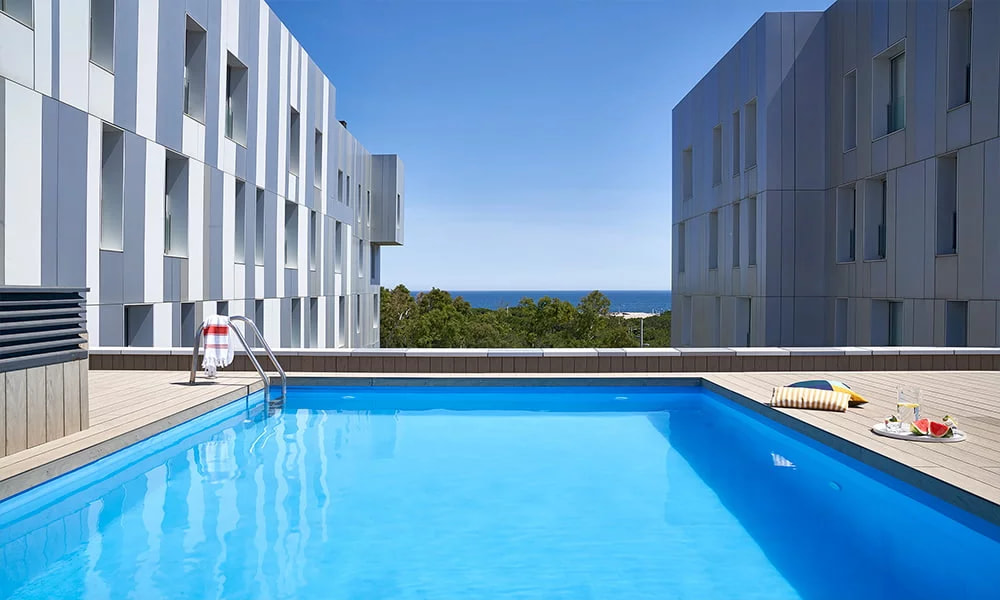 Holiday apartments by the beach in Barcelona
Since 2010, Lugaris Apartaments has been offering you the best holiday rental flats in Barcelona, perfect for a family holiday, with friends or as a couple, or for medium-term stays.
You can choose between apartments near the beach in Barcelona, at Lugaris Beach, with sea views, 2 swimming pools (one for adults and one for children) and capacity for up to 6 people, and the Lugaris Rambla flats, located on the Rambla de Poblenou and just 300 m from Bogatell beach, with a balcony or terrace of up to 22 m2 and ideal for couples or families and groups of up to 5 people. All our luxury flats in Barcelona are air-conditioned and equipped with all the appliances, furniture and bed linen you will need during your stay. They also have satellite TV and free high-speed Wi-Fi connection, as well as a safe and a 24-hour private security service.
What's more, when you make your booking, you can reserve many other additional services: international press in your flat, parking space, transfer service to and from Barcelona airport, bicycle hire, supermarket shopping, museum, sports and show tickets, babysitting service and much more.

For more information, contact Lugaris Apartments without obligation.