When we prepare a trip, one of the first questions we ask is the amount of money we owe or want to spend. In any case, the question of how much to spend in Barcelona has many answers and has as many variables as people visit the city. It will depend a lot on your own budget, on the type of activities you want to do when you arrive and, ultimately, on your travel style. Thus, in Lugaris we will try to find the keys so that you have a small guide on the amount of money you will need in Barcelona.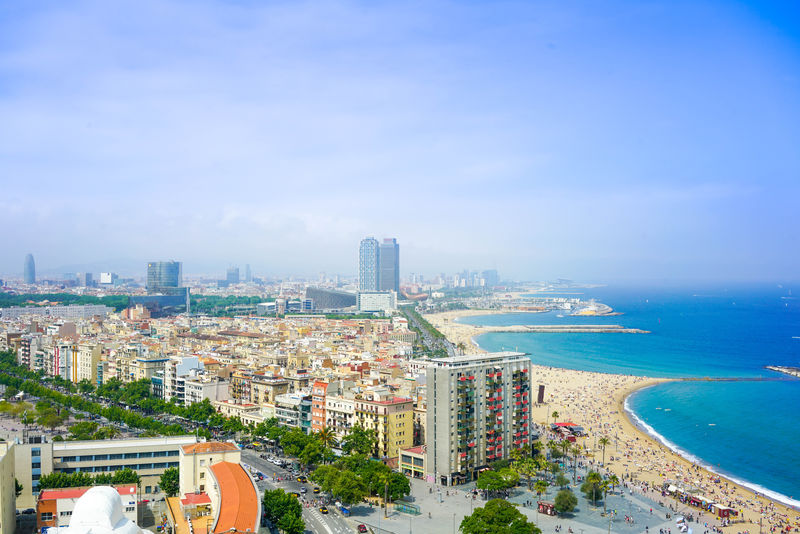 AVERAGE AMOUNT YOU SHOULD SPEND PER DAY
When you are thinking about how much to spend in Barcelona, you should think about your daily budget. To try to calculate the amount you need, what we have done is to calculate the average of money that you will spend during a day according to whether you want a luxury, of medium or cheap stay. This, of course, will also include a short summary of the things you will be able to do during your trip.
Budget for a luxury trip
Investing in quality can make your experience in Barcelona go from good to excellent in a matter of seconds. Choose the best accommodations, such as our luxury holiday apartments in Barcelona, the most exquisite restaurants and the most exclusive experiences. In this case, including accommodation, you can spend between €120 and €180 a day at least.
What would it include? In addition to hotels with all the comforts and in the best areas of Barcelona, you can have the pleasure of having breakfast in the most gourmet places in the center, calmly visiting all the monuments of the city and with a guide to know more about its history. Moreover, you can eat in places hosted by Michelin star chefs such as Albert Adrià or taste the best cuisine in the best restaurants with sea views in Barcelona.
If you want to take the opportunity to discover its culture, we recommend you visit some of the best theaters in Barcelona or treat yourself to a night at the Liceu opera, an institution in the city.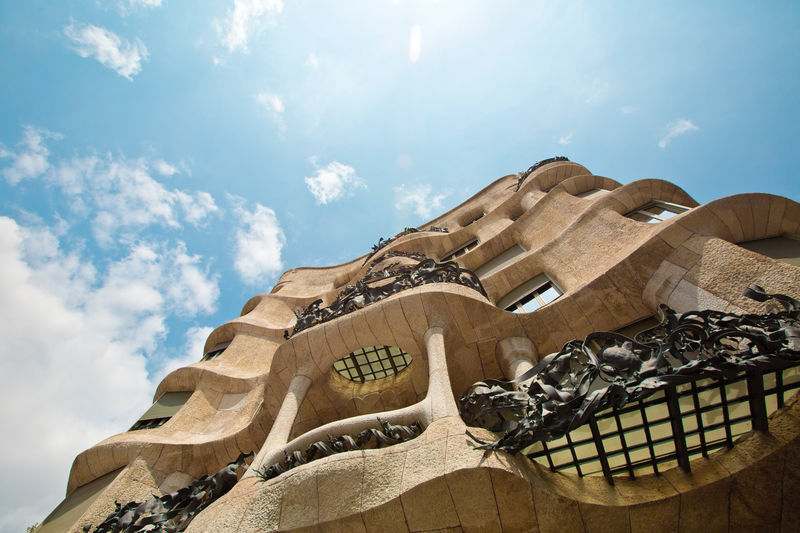 Budget for a medium budget trip
If you do not want to spend large sums of money without having to adjust your budget too much, you can find many options for accommodation in the city if you move away from the center or finding hotels with fewer comforts. In this case, the answer to how much to spend in Barcelona with an average budget is between €50 and €60. This is the price margin to visit the Catalan capital in a quiet way. This will allow you to visit World Heritage monuments, such as the Sagrada Família or the old Hospital de Sant Pau. In Lugaris we have also prepared a fantastic list of activities if you do not know what to do as a couple in Barcelona that present options for all tastes, especially for the average traveler.
Do not forget to visit some of the most interesting museums in Barcelona such as the MNAC, the Picasso museum or the MACBA. Also, did you know that on Sundays you have free admission to many of them?
If you have an average budget to spend in Barcelona, you can visit some of the coolest bars in the center, with great cocktails and an absolutely unique atmosphere.
Travelling to Barcelona on a tight budget
Is it possible not to spend much money travelling to Barcelona? It's difficult but not impossible. Spending about €30-€40 per day can be done if you know how.
In addition to choosing hostels as your accommodation, you can avoid paid visits without missing out on any monuments. With the best cycling routes in Barcelona, you have a healthy and cheap option to get to know the city from top to bottom.
Take the opportunity to visit the city coinciding with some of the popular festivals and events of the year such as Sant Jordi or La Mercè to experience the atmosphere of Barcelona in all its splendor.
Of course, the beach is another star of this city on the shores of the Mediterranean, so you cannot miss it. From the busy Sant Sebastià beach, passing through Nova Icària beach and up to Mar Bella.
Another of the free plans in Barcelona that you can organize is a visit to one of the most beautiful parks, such as the Ciutadella, one of the liveliest places in the city, or the magnificent Cervantes Gardens, one of Barcelona's secret spots that is full of charm.
PRICES IN BARCELONA
Now that you know how much to spend in Barcelona on average, you should know what the basics you need to buy during your stay in the city are, in order to make a more accurate calculation of the amount of money you must bring with you:
– Public transport: A good way to move from one place to another is using the public transport of the city, may it be the subway, tram or bus. With a single card you can use all these transports and transfer between them. A single ticket costs a bit more than €2 although there are other tickets that are better value for money if you plan to use it a lot. Don't you know how the Barcelona metro works? In this article you will find out.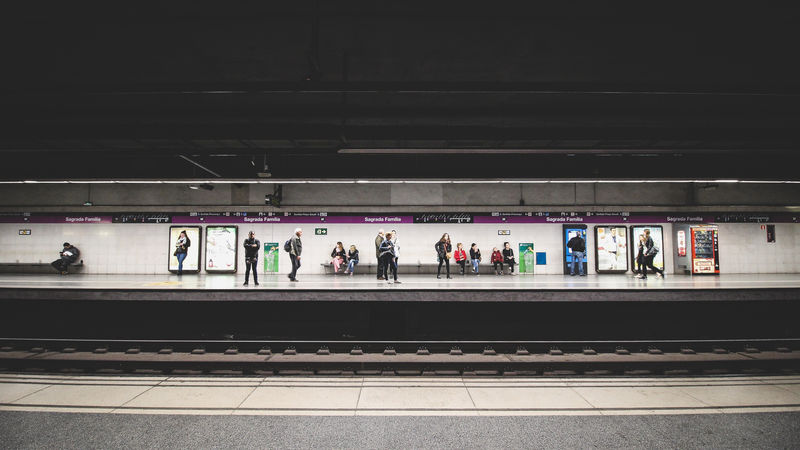 – Tickets to the most important buildings: So you can decide which monuments you want to visit, you should know that most of Gaudí's art and buildings in Barcelona are privately owned, so each one will have a different price that ranges between €17 (basic entrance fee for the Sagrada Família) and €25 (basic entrance fee to Casa Batlló). On the other hand, the cathedral of Barcelona has a symbolic price to visit its interior, although the cloister is free, as is the basilica of Santa Maria del Mar, in the El Born district.
– Breakfast: From €3.5 for a coffee and pastry.
– Lunch: You can find closed menus in some bars / restaurants from €8-10. These offer a choice of several starters, main dishes and desserts at a reasonable price.
– Dinner: Dinners are usually more expensive. You can find restaurants where you can eat for around €12-15 per person, but it will depend a lot on each site.
– Drink: From €2 and €3 you can order a soda or a beer. A bottle of wine in a restaurant can cost you from €15 while other alcoholic drinks can cost around €8.
TIPS FOR TRAVELING TO BARCELONA WITHOUT GOING OVER BUDGET
How can you make sure that the amount of activities and rich food that you will find in Barcelona doesn't make you go over budget? There is no certain answer, but we hope that these little tips will help you adjust your expenses.
For starters, we recommend that you make a list of monuments and museums that charge an entrance fee and choose according to your budget. Remember that on Sundays you have the possibility of visiting some of them for free. In the same way, calculate how much to spend in Barcelona per day and adjust the expenses to that decision.
Escape the most touristy establishments, especially the Ramblas terraces and the Gothic quarter, since, although food may seem cheap, the drinks can make the price soar up to four times more than the average price of a meal in Barcelona. Instead, we recommend that you invest in some of the best tapas bars in Barcelona where quality and price go hand in hand.
If you are thinking about booking a hotel or an apartment in Barcelona, think that if you choose the second option you can save on food, since you will have access to a kitchen to make your meals. Also, if you travel with babies or small children, it will also be much easier to cook at home.
Although you can go from the airport to the center of Barcelona by taxi, one of the cheapest ways is to use the metro, which will cost you around €4, or the public bus (number 46) that will leave you at Plaça d'Espanya.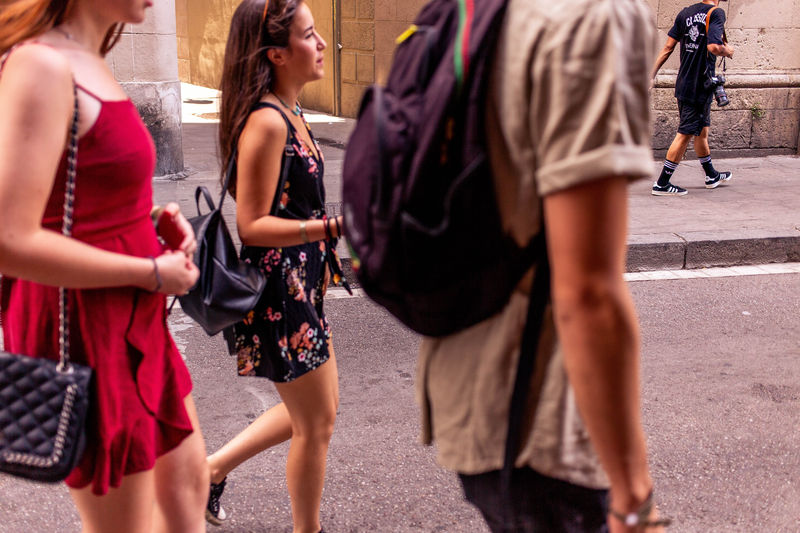 Yes, it is safe to travel to Barcelona. Despite this, it is important to note that there are many cases of pickpocketing in the most touristy areas of the city. Therefore, we recommend that you go very carefully with wallets and other valuables when you visit these places. More than anything, it's a matter of common sense, but you should be alert.
Now that you have a better idea of how much to spend in Barcelona, you can also leave your own tips in the comments section. Go ahead!