Who said Barcelona was an expensive city? Although this may surprise you, there is no need to hurt your pocket to enjoy what the Catalan capital has to offer. From museums to outdoor concerts, workshops and conferences. Undoubtedly, the city displays an extensive range of free plans so that you do not deprive yourself of anything during your holidays if your on a budget.
And to prove it, we have some suggestions that you can squeeze into your weekend getaway while you save. Some are very close to our rental apartments, so you have no excuse not to discover them. Can you think of a better idea to face the January slope? Take note
FREE MUSEUMS IN BARCELONA
Yes, you heard correctly. As it happens in some of the main capitals of the world, there is the possibility of enjoying some museums without paying a single euro. For this, it is enough to take into account these three options.
FREE ACCESS MUSEUMS
Although there are not many, there are some museums that can always be accessed for free. Among them, there are the columns of the Roman temple of Augustus, located at number 10 of the street of Paradís; the Palau de la Virreina, on the Ramblas; the cultural center Fabra i Coats, in Sant Andreu, and the Photographic Archive of Barcelona, ​​in the Born, as well as the CosmoCaixa or the CaixaFòrum (in these last two cases, only for the clients of the banking entity that promotes them, prior accreditation if not, the price of the ticket is 4 euros).
free days
Barcelona cuenta con exposiciones temporales y permanentes que pueBarcelona has temporary and permanent exhibitions that can be visited free once a week. For example, the National Museum of Art of Catalonia (MNAC), in Montjuïc, which opens its doors at no cost every Saturday afternoon. The same could be said of the CCCB, dedicated to contemporary art; the Picasso Museum, the Blau Museum, with collections around the natural sciences, or the various venues of the Barcelona History Museum (MUHBA), which can be visited for free on Sunday afternoons. As for the Palau Güell, invitations are distributed on the first Sunday of each month in the morning. However, keep in mind that there may be specific changes in the free hours depending on the time of year, as is often the case with the Picasso Museum in summer.
SPECIAL DAYS
International Museum Day (March 18), Nit dels Museus (at the end of May) and Mercè (September 24) are three dates in which museums and some buildings -like La Pedrera– can visit without having to go through the box office. If your trip to Barcelona coincides with these dates, we advise you to inform yourself on the City Council's website about the institutions included in the program. In addition, some of them can be visited in a special way, since the rest of the year it remains closed.
Added to this list are the free access art galleries, such as those that are concentrated in the emblematic street of Petritxol, in the Gòtic or Gothic quarter. In the same way, it is necessary to mention that some emblematic monuments, such as the Casa Ametller, located next to Gaudí's Casa Batlló, or the modernist building of Hospital de la Santa Creu and Sant Pau, are free for those in possession of an access pass. As for Park Güell, the monumental zone can be visited free of charge if a resident's card is produced.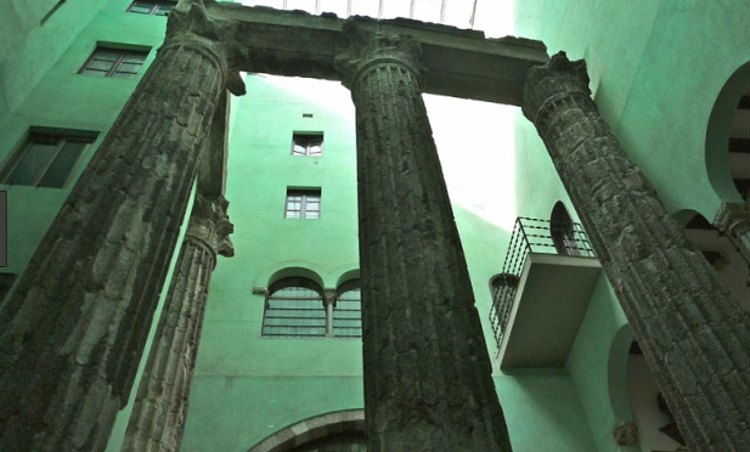 FREE CONCERTS IN BARCELONA
Barcelona is a city that loves music and, at the same time, loves to share it with its inhabitants and visitors. Hence, it is relatively easy to attend free concerts. Here are some dates on the calendar in which music lovers can go to free outdoor shows.
Mercè
During the patron saint festivities of Barcelona, ​​numerous performances are held on public roads, with the concerts on the beach of Bogatell – together with the Lugaris Beach apartments – the most popular.
MUSIC PARKS
For more than 15 years, this cycle of summer concerts takes around 50 free recitals to about 30 green spaces in the city, such as the Ciutadella, the Turó Park or the Cervantes Park.
Verbenas de Sant Joan y Sant Pere
from 23 to 29th June.
NEIGHBORHOOD PARTIES
The vast majority includes free concerts in their celebration program. Among the most important events, those of Raval (mid-July), Poble-sec (on July 25), Gràcia (from August 15), Sants (from August 21), Poblenou (where there are our apartments, second week of September), Clot-Camp de l'Arpa (first three weeks of November) and Sant Andreu (until November 30).
Bars, pubs AND NIGHTCLUBS
Some rooms offer free concerts at least once a week, such as Marula Café (Calle de Escudellers, 49) or Big Bang Bar (Botella, 7).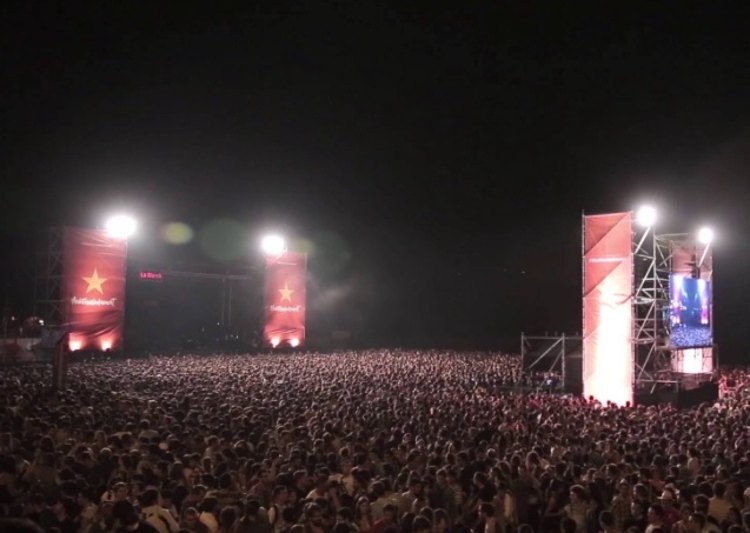 POPULAR CULTURE
Do you feel like soaking up Catalan traditions and other places on the planet? If so, you can not miss the following horseback riding, decorated streets, correfocs, performances of colles castelleres – by the way: in 2010, the castells were declared a World Heritage Site by UNESCO – and parades, which will put the note of color to your vacations in Barcelona. Which one do you prefer?
• Cabalgata de Reyes (January 5, at various points in the city)
• Chinese New Year (in January or February, variable date and location)
• Cabalgata dels Tres Tombs (from January 12 to 21, approximately, Sant Antoni)
• Parade of Santa Eulàlia (February 12, Gòtic)
• Carnival (February or March, in different parts of the city)
• Sant Medir Parade (March 3, Gràcia)
• Songkran, Thai new year (April 13 to 15, Arc de Triomf)
• Holi or Hindu festival of colors (variable spring, date and location)
• Decorated gardens of Corpus Christi (June, Gòtic)
• Decorated streets of Gràcia and Sants (from the 15th to the last Sunday of August)
• Parade of giants of La Mercè (September 24, Las Ramblas)
• Greater parties of the neighborhoods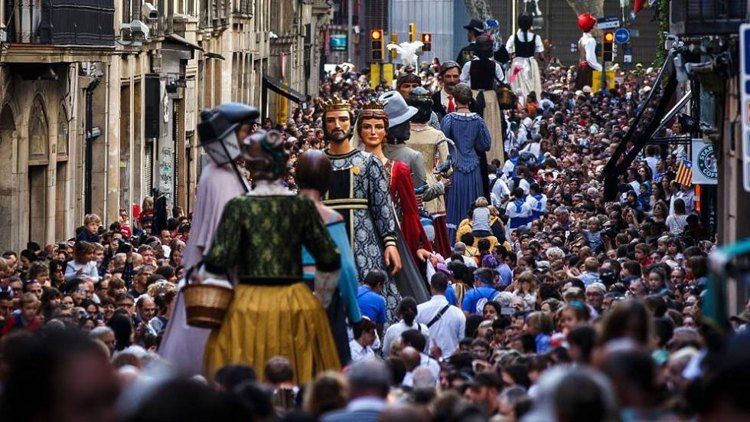 FREE WORKSHOPS AND CONFERENCES IN BARCELONA
Presentations, book presentations, colloquiums, family workshops, children's storytelling… Without doubt, Barcelona can boast of a cultural print agenda … and free. Among the places that host these free activities, include the network of public libraries of the Diputación de Barcelona, ​​the more than 50 civic centers of the Ciudad Condal, some bookstores -like Alibri, La Central or Laie-, El Born Center de Cultura i Memòria, CCCB or the Museum of Archeology of Catalonia, which hosts lectures on prehistoric and classical eras.
On the guia.barcelona.cat website, you will be able to see everything that Barcelona offers you in the coming days.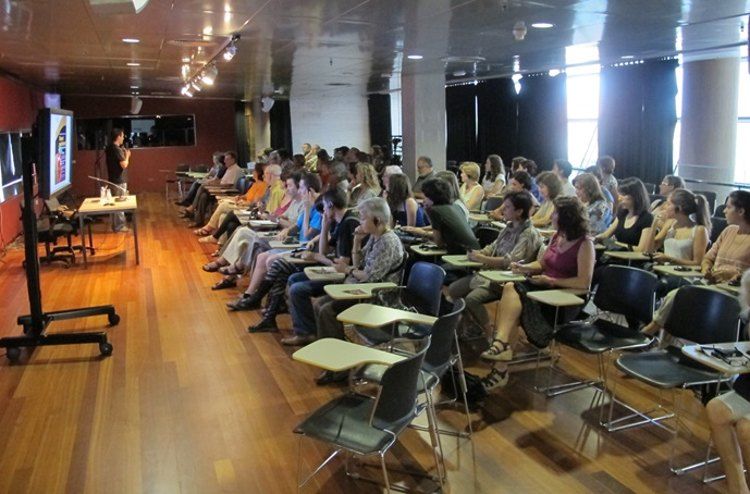 FREE CINEMA IN BARCELONA
As it could not be otherwise, the seventh art also has its space in the summers of Barcelona. One of the most important events is the Cinema Lliure a la Platja initiative, which has the screening of films on the beaches of the Catalan capital and other cities of the province, such as Badalona, ​​El Prat de Llobregat and Mataró, connected by metro or train (Renfe trains).
Likewise, the Canòdrom de la Meridiana innovation space, between the streets of Riera d'Horta and Concepción Arenal (neighborhood of El Congrès i els Indians), also shows films on a giant screen during the nights of Friday of the month of July. And the same can be said about the Nou Barris district headquarters.
What do you think? Would you add any other activity that is done in Barcelona for free? If so, do not hesitate to send us your comment. We will love reading your suggestions!