53-57 m² living area, living/dining room with 1 single sofa bed, kitchen, 1 bedroom with double bed, 1 bedroom with double bed or 2 single beds depending on availability, 1 bathroom with bathtub, 1 bathroom with shower, balcony or terrace subject to availability.
WIFI
Who can live without WIFI? Nobody. This is why our apartments have a high-speed connection and free of charge.
SATELITE INTERNATIONAL TV
International TV programmes.
TOWELS
Exactly! You don't need to take your own towels. Here you will have your own, perfectly clean.
TICKETS
The cultural and sporting offer in Barcelona is broad and intense. If you are looking for tickets, let us know and we will get them for you.
SOFA
The rule is the following: if you can't reach it from the sofa, then you don't really need it.
SECURITY
You can stay calm and go out calmly. A private security company will be protecting your apartment day and night.
HAIR DRYER
No matter if you need to dry your hair or use it as a microphone while you are getting ready, this is the perfect appliance.
GIFTS
Make sure your return is triumphal by ordering one of our curated souvenirs and gifts.
RECEPTION
To be informed, solve problems, get help, suggest… Our reception is there for everything you need.
INTERNATIONAL PRESS
Don't change your habits. If you like, you can have your daily press delivered to your apartment every morning. Just like home
IRON
Have an important meeting? Going on a night out? Look perfect and forget about your clothes getting wrinkled in your suitcase.
PARKING
Forget about driving around for hours. Book your parking space with direct lift access.
CLEANING PACK
Saved! Our pack includes all those small things that make your stay easy, comfortable and extra clean.
FRIDGE-FREEZER
The best equipped kitchen! Keep your drinks cold and prepare ice for your summer cocktails.
MICROWAVE
Popcorn and a film? An easy meal before heading to the beach? Great uses for great moments.
WEEKLY CLEANING
Shining. Spick and span. Perfect. Every week, our cleaning team will leave your apartment exactly how you first found it.
EXTRA CLEANING
Need an extra cleaning? Or two? Or three? Let us know. Your wishes are our commands when it comes to cleaning.
LCD TV
Does sofa and movie sound like the perfect holiday plan? At Lugaris you will feel as comfortable as you would at home.
DISHWASHER
For many, this is the best invention of the XXth century. Do you agree? Washing dishes and holidays don't go together.
WASHING MACHINE-DRYER
There is no need to go back home with dirty clothes. Save up space and keep your clothes clean during your whole stay.
KETTLE
Do you prefer tea over coffee? No problem! We also have the perfect kettle for your breakfast.
OVEN
If you are one of those people that cannot live without a kitchen (even when on holidays) at Lugaris you will feel as if you were in your own kitchen.
CRIB
Although your baby is an angel he or she does not sleep on clouds. So if you need a crib, you only need to ask for one.
GROCERIES
Get to your apartment and find the fridge full of everything you feel like eating. You create the list, we will do your grocery shopping for you.
FULLY EQUIPPED KITCHEN
Kitchen utensils, dishes, glasses, cutlery and wine glasses.
BABYSITTER
Leave your kids in good hands. We have trustworthy babysitters with more charm than Mary Poppins available for you.
COFFEE CAPSULES
Every person has his or her own tastes when it comes to coffee. Choose your desired Nespresso flavour at reception: Roma, Voluto, Ristretto or Livanto.
DOUBLE BED
If you visit us as a couple you will have plenty of space to sleep. But if you come alone you will be able to sleep diagonally.
SAFE
All apartments have a safe. Because to feel comfortable it's important to feel safe.
NESPRESSO COFFEE MACHINE
Your adorable apartment includes a Nespresso machine. Because those who love good things also adore good coffee.
DRINKS
At home there is no shortage of your favourite drinks. If you like, your apartment can have them too. Another Lugaris detail.
LIFT
With so many things to see in Barcelona, you will surely be walking a lot. When you get home, you will be able to rest completely.
AMMENITIES
Don't want to go home empty handed? We will choose the best gifts to take home.
LIMO RENTAL
Need to upgrade your glamor and a taxi isn't enough? How about a luxurious limo? Let us know and we'll organize everything for you.
HEATIING AND A/C
No matter if it's summer of Winter, at our apartments you will always be able to choose the perfect temperature.
BIKE RENTAL
Don't wear out the soles of your shoes. Rent a bike and move around Barcelona like locals.
53-57 m²
Surface area 53-57 m²,
1 kitchen,
1 living/dining-room,
1 room with 1 double bed,
1 room with 1 double bed
or 2 single beds,
2 bathrooms
with bath and shower,
Possibility of balcony on request
MORE INTERESTING STUFF
Family holiday apartments in Barcelona from 2 to 5 people
We know that your family is the most important thing to you. That is why your well-being is an essential part of your vacations or work trips. An objective that in Lugaris we share with you, and to which we respond with the best offer of family accommodation in Barcelona, are our Family apartments in Barcelona from 2 to 5 people.
These exclusive apartments for the whole family near the beach are in an ideal location: in the Rambla del Poblenou, 16-20, a pleasant promenade dotted with peaceful terraces, bars and restaurants. Without a doubt, this is one of the most interesting streets of Poblenou, a neighborhood that was one of the great epicenters of the Industrial Revolution, and today stands out for accommodating the technological district of Barcelona, the 22@.
The location of our upscale apartments also has a pleasant surprise: they are only 300 m from the beaches of Bogatell and Mar Bella. Created on the purpose of the 1992 Olympic Games, there are areas adapted for a variety of sports and a nautical center where you can enjoy a great number of water activities. In this way, these facilities along the Mediterranean Sea are perfect for both children and adults who want to get the most out of the Mediterranean.
And after enjoying all these attractions, you can come back and take a rest in one of the best rental apartments in Barcelona. Do not miss anything of what is offered to you: parking lots in the same building, lift, a surface area of between 53 and 57 m², open plan kitchen, a spacious living-dining room, a room with 1 double bed and 1 bedroom with double bed or two single beds and 2 bathrooms with bath and shower. Do you still want more? In that case, remember that you have the option to book an apartment with balcony.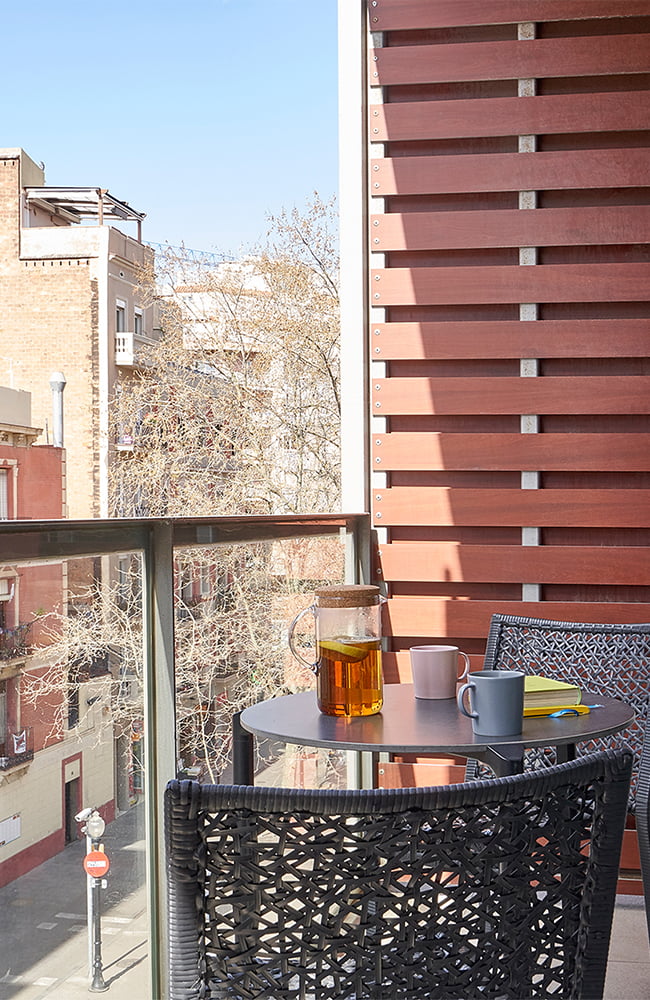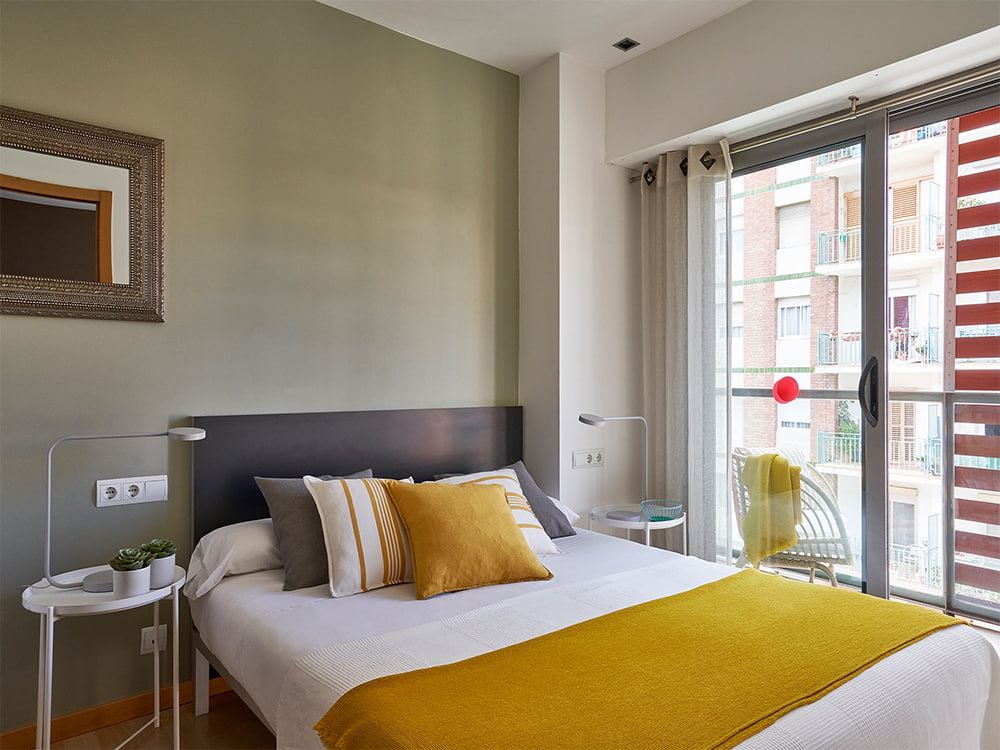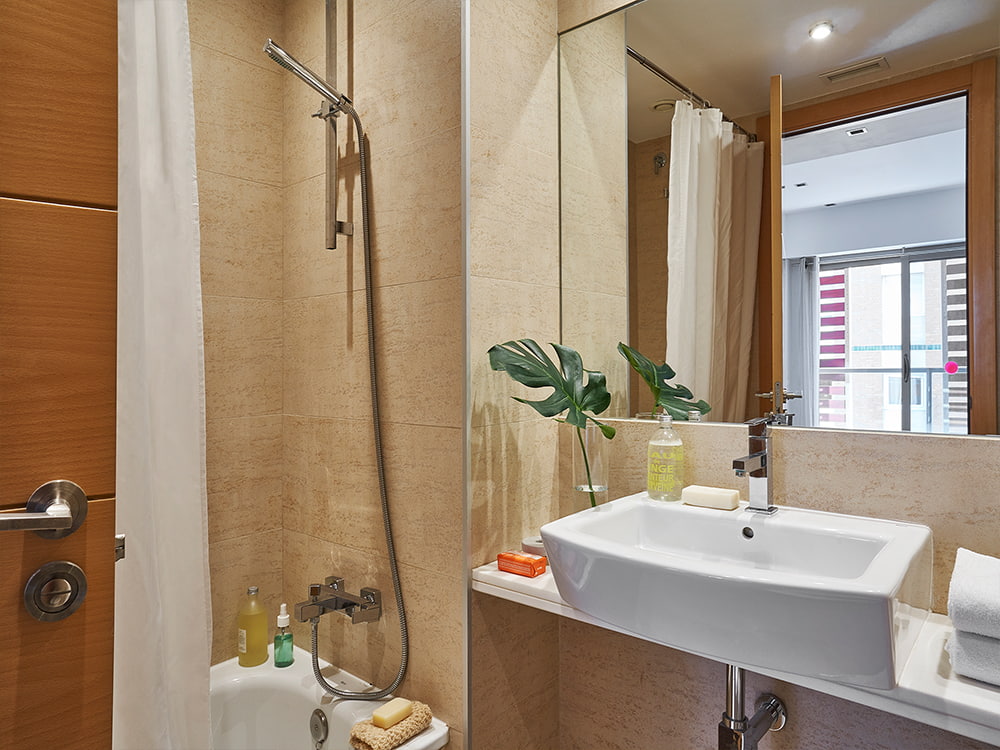 FAMILY APARTMENTS IN BARCELONA FULLY EQUIPPED
Anyway, we are not satisfied with just selecting the best apartments for you: we also want you not to lack anything. That is why in each of them you will find high-speed Wi-Fi connection, satellite TV, safe, furniture (closets, tables, chairs and a sofa), hot and cold air conditioning, hair dryer, iron and ironing board, Nespresso coffee machine, kitchen utensils, crockery, cutlery, fridge with freezer, oven, microwave, dishwasher, washer-dryer, kettle, household linen (sheets and towels) and various amenities that will make your life much more comfortable.
In addition, we offer you without any added cost our weekly cleaning service, which will leave your apartment always spotless, and also private security 24 hours a day.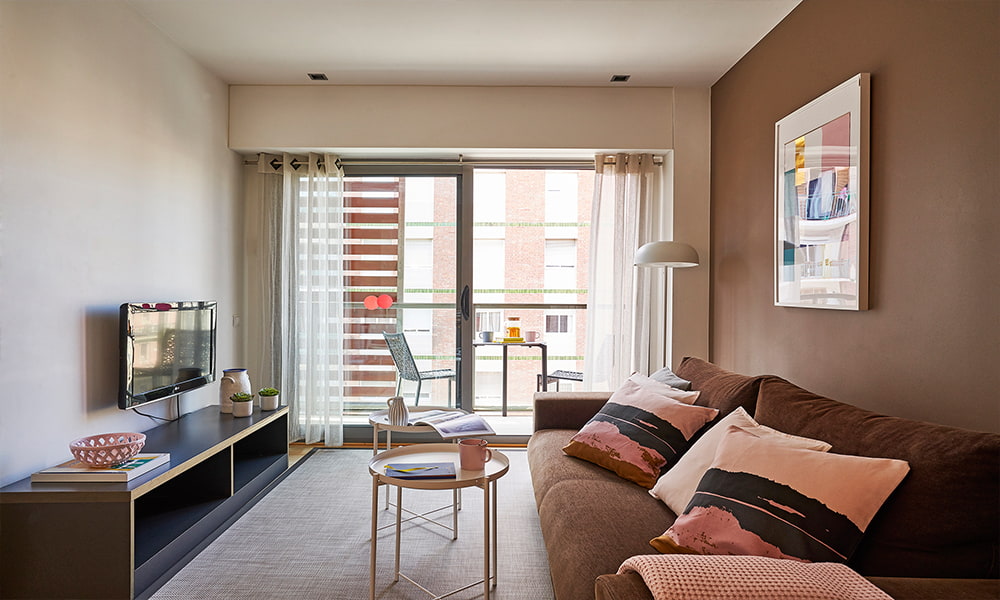 ADDITIONAL SERVICES
And if you want to save time for yourself, our team of assistants will take care of those day-to-day tasks that can waste your time: make purchases at the supermarket, buy gifts for your family, clean the apartment before or after a meeting or a party with friends, get tickets for concerts and shows, rent limousines or bicycles, find a babysitter for your children, bring your favorite national and international press …
With our luxury apartments in Barcelona, we guarantee that it will be difficult for you to return home after your visit to this wonderful city. Come and check it out!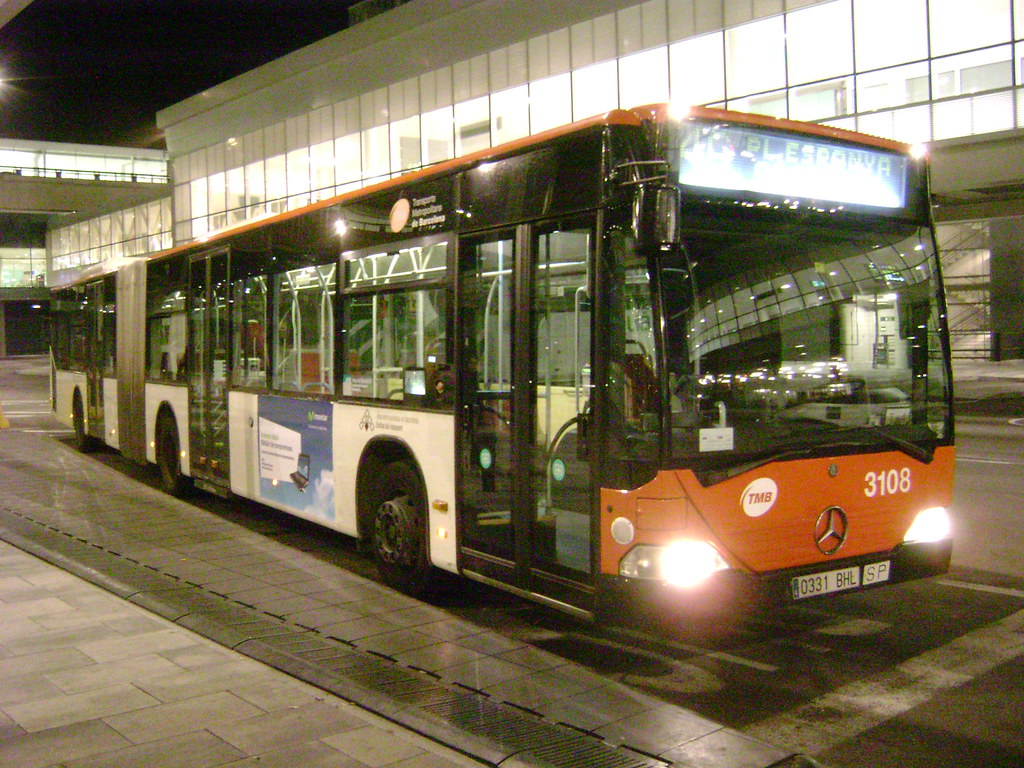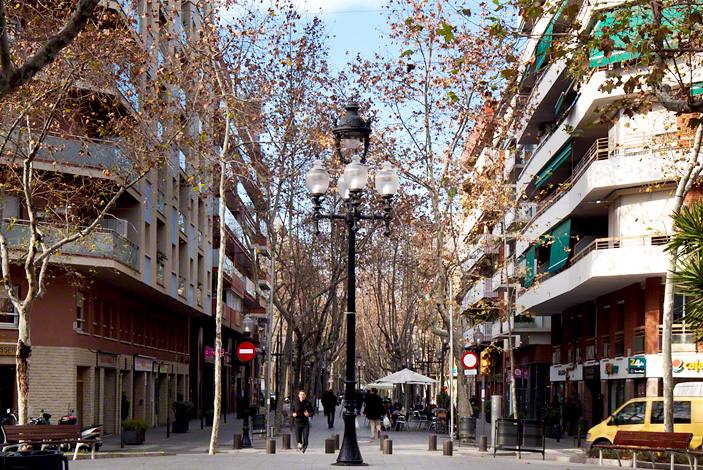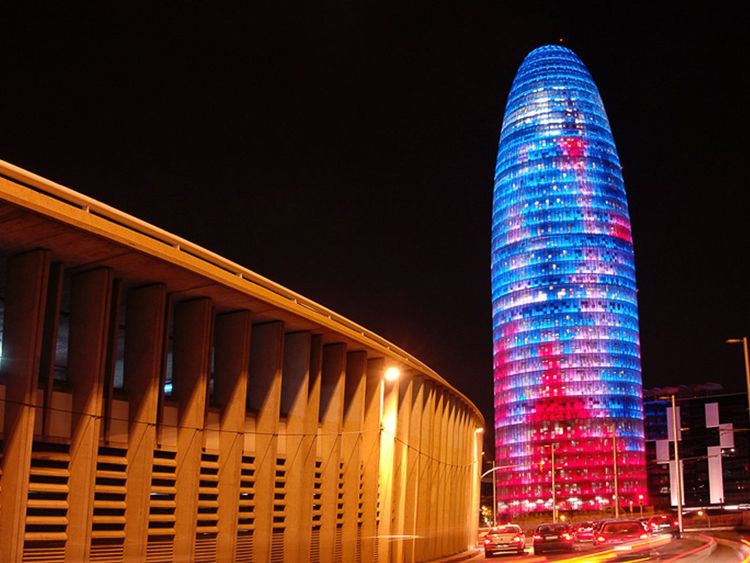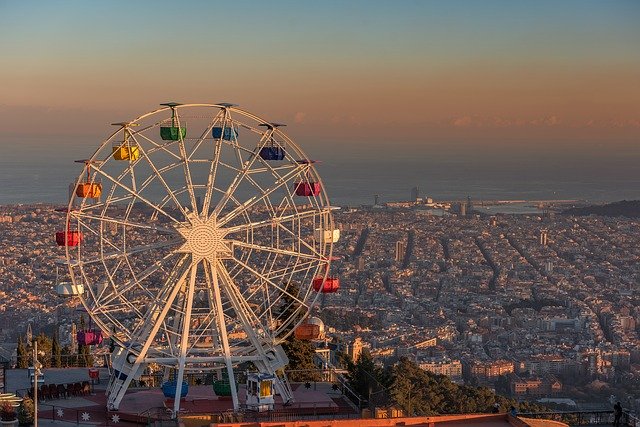 FIND YOUR DREAM APARTMENT