Take up water sports in Barcelona! The city of Barcelona has become a reference point for water sports. All of them are a good alternative to enjoy the beach, the sea and the good weather; in fact, there are many possibilities, from sailing, surfing (yes, you read that right) to parasailing and jet skiing. This is a good opportunity to do something different and enjoy outdoor sports to the maximum, taking into account that the weather is pleasant all year around for everyone to enjoy, and that you will also be able to witness some of the best events in Barcelona by the water too.
To find out what types of water sports you can practise in Barcelona, we'll show you the wide range of possibilities that are available and that you can practise during different times of the year. This is without a doubt a good way to sign up for some sporting events in Barcelona during both winter and summer.
Here at Lugaris we're going to show you the best places to do water sports in Barcelona. Take note!
Where to jet ski in Barcelona
Jet skiing is a new sport that is becoming very popular in Barcelona. It has become an alternative to the typical jet ski and precisely owes its fame to all the adrenaline that can be released while driving the bike. The coordination of movements and the concentration necessary to achieve control of the controls make jet skiing a very intense and active sport. The speed offered is moderate and can be found in different formats: single-seater, two-seater, three-seater…
Jet skiing allows you to enjoy the landscapes of the Barcelona coastline. Its beaches and natural landscapes are a spectacle, so it's well worth enjoying jet skiing, a practical and simple sport with which to travel along the coastline and enjoy Barcelona's scenic views. To find out where you can enjoy jet skiing in Barcelona, we show you those places where you have this type of sport available for private users.
Near our flats near the beach of Barcelona, in the Port Fòrum, you can practise Jet skiing. It was recently built and there you will find some companies that allow you to enjoy jet skiing. Through the JetScoot company you can choose from a wide range of jet skis, as it is an efficient and safe company where you will enjoy a healthy and fun sporting activity. Thus, you will get to know all the beaches of Barcelona on jet skis.
Aquabikes in Barcelona
Aquabikes are another of the best water sports in Barcelona. They offer a different performance than jet skis. They are efficient in operation and also become a good alternative to enjoy the sea at a higher speed. If you want to venture along the coast of Barcelona and release a lot of adrenaline, aquabikes are the perfect way to get the adrenaline rush you need, as well as being an activity for everyone. You can moderate the speed according to your personal convenience, so jet skis can be used for recreational or sporting purposes.
Aquabikes in Barcelona can be practised in the areas of the port of Barcelona, more specifically in places such as the Port Fòrum sector, in moll de Ribera, Badalona and in Port Ginesta (Castelldefels). However, it is in the whole beach area of Barcelona where you can find small companies dedicated to the practice of motor sports on the water.
Therefore, if you want to enjoy aquabiking in Barcelona, we invite you to go to the Port area or simply to any of the coastal towns near Barcelona.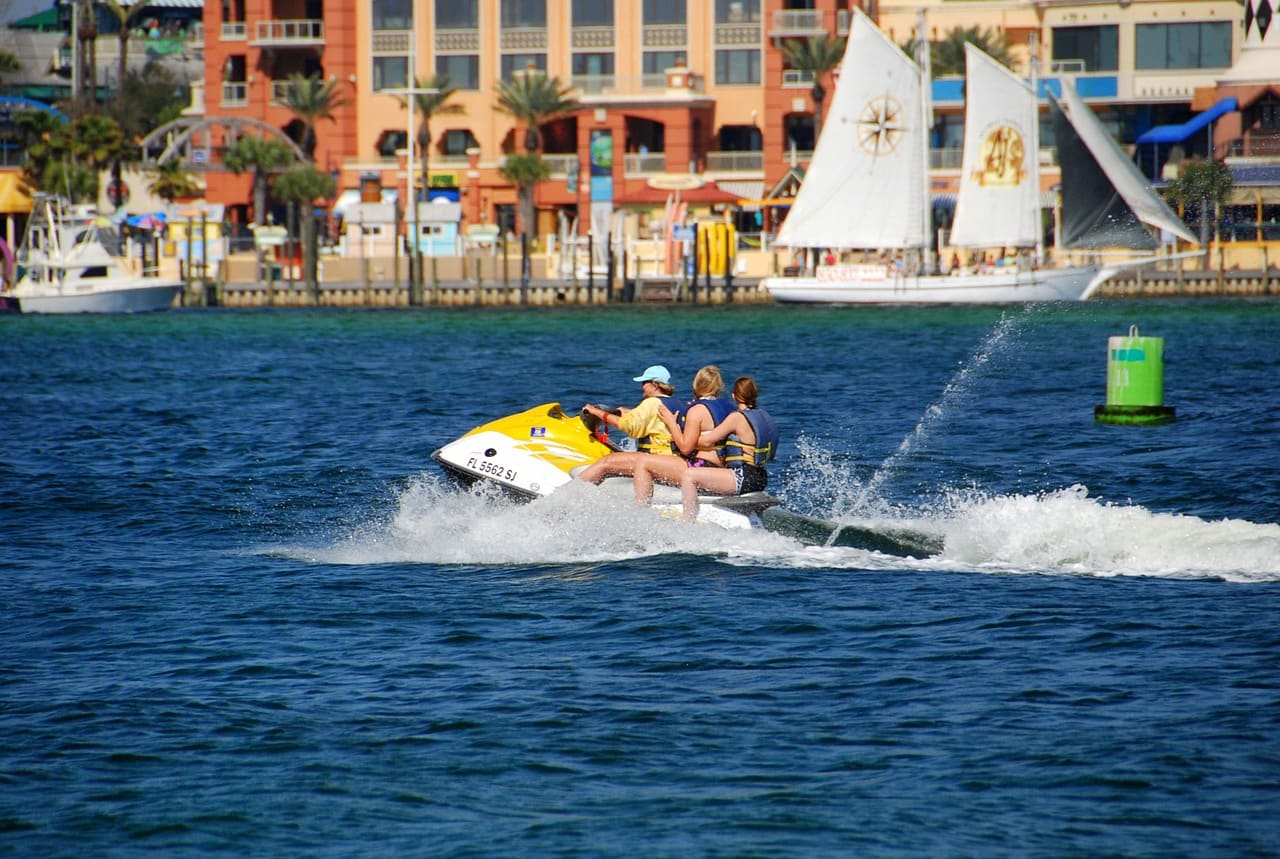 Paragliding in Barcelona
Paragliding is another of the most popular adventure sports. The fact of flying safely and getting to know the different natural landscapes of Barcelona and the region is, without a doubt, a very attractive and interesting activity. Paragliding is a very entertaining sport for all kinds of people; however, it is a free flight that will be led by an expert; therefore, the activity is carried out in tandem paragliding. However, where can you enjoy this type of sport in Barcelona?
Paragliding in Barcelona can be practised in different ways. First of all, it should be noted that Avià offers the opportunity to have a first contact with paragliding; it is here where you can take an introductory course for those who fly for the first time and want to have a first experience.
On the other hand, Igualada is one of the reference centres for this sport, from where you can see the whole coastline and get close to the sea but from the air; in this way, you can practise a type of sport that is usually done in the mountains, but which, in reality, you can also practise it on the beach to enjoy a beautiful view of the whole coast of Barcelona.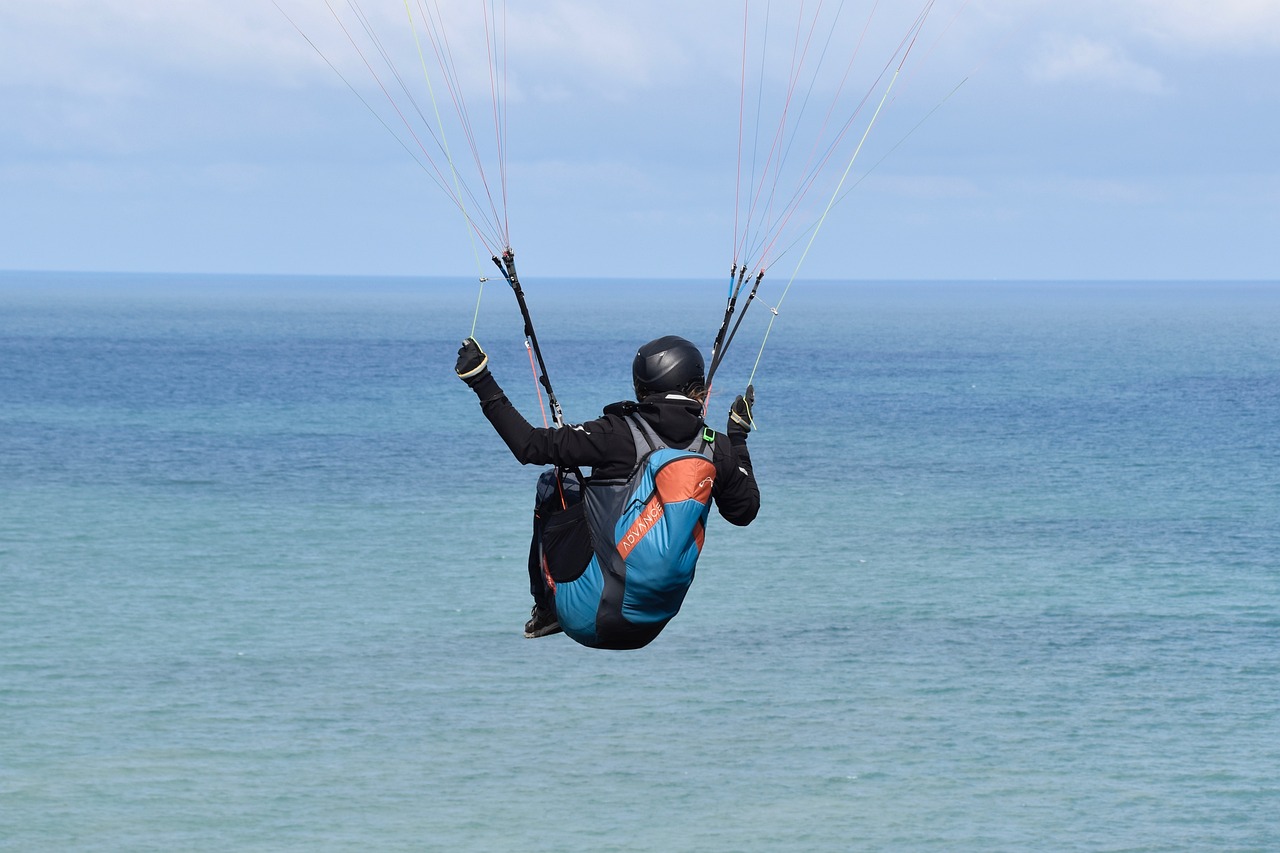 Parasailing in Barcelona
Would you like to learn about a sport that combines water and flight? Parasailing is an alternative to other water sports. In this case, the flight is done with a special parachute attached to a jet ski. The jet ski picks up speed and the paraglider, in which the users are sat on, rises so that they can enjoy a flight above the water and see the whole coastline safely. In this sense, we can say that it is a water sport for thrill seekers, but it is very comfortable as it is propelled by a motorbike.
When it comes to parasailing in Barcelona, you can go to places like Port Fòrum, Sitges or Calella. These three areas have become the most popular places for those who want to enjoy parasailing safely and comfortably. The companies that focus on this sport offer the opportunity to practise it with all the comforts and for individual leisure; in this way, you can achieve a degree of fun that is different from other water sports.
Flying is open to everyone, so you don't have to have any degree of specialisation, nor do you need a special licence; you just have to be willing to have fun and want to venture out on a high-altitude flight.
Sailing in Barcelona
One of the historic sports par excellence to practise at sea is sailing. It should be noted that Barcelona has been an important centre for the America's Cup, making it one of the best places to practise this sport. Thanks to the Mediterranean winds, you can control the movement of the boat that will be propelled by the winds in a sustainable way. It can be practised for recreational purposes or with a sporting vision for the training of professionals who are preparing for regattas.
The sailboats that are available to users can be rented for individual enjoyment or led by specialised instructors; in this way, Barcelona is a centre of reference in the practice of the sport of sailing. Again, it is at Port Fòrum where you will find the greatest variety of companies offering the opportunity to embark and enjoy the sea; however, it is at the Municipal Sailing Centre (Centre municipal de Vela) where there is a wide range of boats for learning and monitored by professionals, as well as at the Maritime Club (Club Marítim) located in the port and at the Barcelona Yacht Club (Club Nàutic de Barcelona).
In fact, there are several companies that offer the opportunity to rent a sailing boat so that you can practise this sport. The boats are high-quality and offer extraordinary performance, which is why it is worth coming to Barcelona to enjoy the best guarantees to practise this sport safely. At the end of the day, what you are looking for is the guarantee that you can enjoy a sport with your family or friends with specialists who ensure the safety and control of your sailing.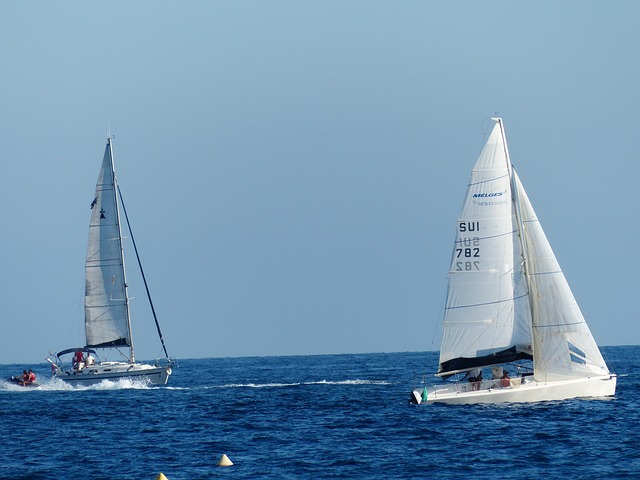 Paddle surfing in Barcelona
Paddle surfing is another of the most popular water sports in Barcelona. One of the water sports that can be easy to practise in calm waters like those of Barcelona is paddle surfing. This sport is also called paddle surf or stand up paddle. It consists of a smooth glide over the water while standing on a surfboard and propelling your movement with a paddle. Basically, it is a sport open to everyone, and is very interesting for the youngest members of the family, as the sliding is comfortable and easy to do without reaching too much speed.
This sport can be practised on the beaches of Barceloneta, Nova Icària and Bogatell. Some companies are available to rent boards and, in addition, there is also the opportunity for you to take lessons to learn how to paddle, just as you can enjoy with guides and instructors or, if you wish, you can have total autonomy to enjoy it on your own. The practice of paddle surfing in Barcelona has been spreading quickly in recent years. In Barcelona there are many people who practise it thanks to the fact that, precisely, the sea waters are easy to handle and easy to enjoy as a family.
If you have children and want to share experiences with them, this type of activity is ideal for all ages. Barcelona offers the opportunity to do this sport in times like summer, when the waters are calm and in full conditions to get on the board and gradually master this discipline.
Can you surf in Barcelona?
Barcelona is a meeting point for water sports. The good weather conditions and the calmness of the sea can be good incentives to enjoy all kinds of marine activities, but is it possible to surf? It is true that the Mediterranean Sea is calm and placid for most of the year. In spring and summer the waters are calmer and probably don't have the right waves for surfing, but at other times of the year it can be an ideal place to get on a board and enjoy yourself, especially if you are a beginner.
Winter is basically considered the time when surfers flock to Barcelona to break the waves. From November to February there can be many days when the sea is rougher and can be in full condition for surfers. Unlike the summer season, winter can be the perfect time to enjoy the agitation of the waves. The Mediterranean is much more active and allows surfers to make fast moves and do all kinds of board tricks. The waves may not be as violent or grandiloquent in size, but they can be in good conditions for surfing.
When it comes to practising this sport in Barcelona, La Barceloneta beach is the one that offers the best guarantees for surfing. Normally, there are a large number of surfers who want to take advantage of the waves and get on the board to dominate the sea; however, it is in winter when you can get the most out of surfing.
If you want to find an alternative to other beaches on the Cantabrian and Atlantic coasts, along the coast of Barcelona you can find a good space for recreation and sport, bearing in mind that surfing can be practised at any age and in a sea that, after all, is not going to have a high level of intensity.
NUESTROS APARTAMENTOS EN BARCELONA
Since 2010, Lugaris Apartaments has been offering you the best holiday rental flats in Barcelona, perfect for a family holiday, with friends or as a couple, or for medium-term stays.
You can choose between apartments near the beach in Barcelona, at Lugaris Beach, with sea views, 2 swimming pools (one for adults and one for children) and capacity for up to 6 people, and the Lugaris Rambla flats, located on the Rambla de Poblenou and just 300 m from Bogatell beach, with a balcony or terrace of up to 22 m2 and ideal for couples or families and groups of up to 5 people. All our luxury flats in Barcelona are air-conditioned and equipped with all the appliances, furniture and bed linen you will need during your stay. They also have satellite TV and free high-speed Wi-Fi connection, as well as a safe and a 24-hour private security service.
What's more, when you make your booking, you can reserve many other additional services: international press in your flat, parking space, transfer service to and from Barcelona airport, bicycle hire, supermarket shopping, museum, sports and show tickets, babysitting service and much more.

For more information, contact Lugaris Apartments without obligation.