Every year Barcelona hosts a large number of events of technological, social, recreational or cultural interest that you can't miss. The offer is very broad, so we are going to show you some of the most important and outstanding fairs, festivals or activities that will take place this year.
Take note of these Barcelona 2023 events and choose the most interesting ones according to your tastes and preferences. We have selected the most attractive ones, although Barcelona is an exceptional city that is always coming up with new alternatives to adapt to the interests of a heterogeneous public.
Sporting events Barcelona
Let's start by talking about the best sporting events in Barcelona so that you can find out which are the most outstanding this year. Here they are!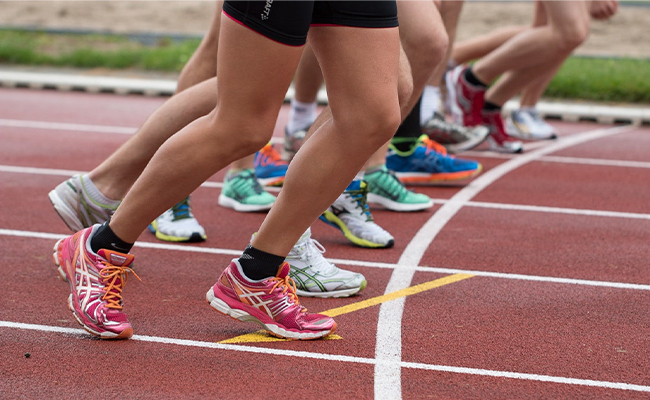 IRONMAN Barcelona (October 1st)
This is an incredible competition that will take place on the 1st of October in Calella. Athletes who decide to sign up for this adventure will have to swim 3.8 kilometres, cycle 180 kilometres and run another 42 kilometres. People from all over the world will compete and this event will be joined by two more: IRONKIDS for children and IRONGIRL to encourage women to take part in it too.
Barcelona Triathlon by Santander (TBA 2023)
This sporting event has three different modalities: swimming, cycling and running. Participants will be able to choose between three different distances (Supersprint, Sprint and Olympic), and even take part as a couple, as individuals or as relay teams with two or more members.
Barcelona Marathon 2023 (19th may)
On 19th May an annual marathon will take place in which a multitude of runners will compete across Barcelona. If you are planning to register, do it as soon as possible and start training. You can register online through their official website, providing your details. The starting point will be Avinguda de la Reina Maria Cristina, at 8:30 am, and the time limit is 6 hours.
Music festivals in Barcelona
Do you like music? Then there's nothing better than getting to know the music festivals in Barcelona that are taking place this year and where you'll be able to have a great time.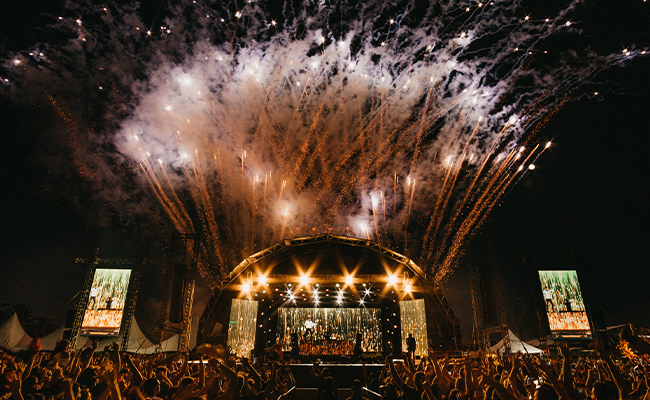 Primavera Sound Festival (01 June 2023 – 10 June 2023)
This is one of the most popular music festivals in Barcelona. It is an unparalleled spectacle for music lovers with some of the most renowned artists on the current scene. Organisers have expanded the 2023 edition to two weeks and to other cities in Europe such as Madrid or Lisbon.
Sónar Electronic Music Festival (15, 16, 17 June 2023)
Sónar is a festival that has grown over time to become one of the best known in Europe. Every June, the city is visited by thousands of fans who can't wait to enjoy this marvellous macro-festival. Some of the main artists most anticipated in this electronic music festival include The Blessed Madonna, Laurent Garnier, Richie Hawtin or Max Cooper.
Mozart Summer Nights Festival (29/06/2023 – 06/07/2023)
This is one of the most acclaimed Barcelona 2023 festivals. The Auditori de Barcelona will premiere this festival to enjoy the OBC orchestra, which on this occasion will be inspired by the talented Mozart. The concerts will take place during the first fortnight of July and the Saló del Tinell and the Palau de la Música will join the initiative.
Screamin' Festival (05/06/2023 – 11/06/2023)
It has been held in Calella since 1999. It is the perfect activity for rock lovers. On this date, the beach will become the stage for a big party with DJs and bands from all over the world. Best of all, the music will be played both day and night.
Barcelona Beach Festival 2023 (July)
Barcelona's Fòrum beach and Parc de la Pau will present the best-sounding electronic and EDM music. Every year, its reputation is growing, which is not surprising considering the impressive dance show that takes place, thanks to the participation of the best national and international DJs. The beach will be the backdrop for 14 hours of uninterrupted music.
Guitar BCN (27/01/2023 – 03/06/2023)
This festival pays homage to the guitar, although the programme will feature multiple sounds, styles and artists. The idea is to mix flamenco, pop, classical, acoustic and electric music, as well as veteran and emerging artists from different parts of Spain and the world. Over the course of two months, the best string masters in the world will pass through this festival in Barcelona.
Barcelona Jazz Festival (29/03/2023- 02/04/2023)
This festival is held annually and brings together the best in live jazz music. Venues can vary and performances can take place at the Palau de la Música or in bars such as the Harlem Jazz Club. If you have a passion for good music, there's still time to catch some of this amazing genre by buying tickets on the official website.
Popular festivals in Barcelona
To know the best events in Barcelona in 2023, nothing better than to talk about other festivities that are a must: popular festivals and social gatherings. Here's a list of the ones you absolutely have to know about.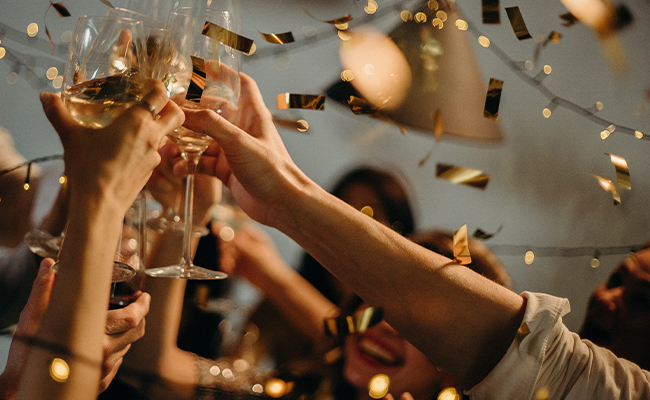 St. John's Eve (Sant Joan) and Festival (23/06/2023 – 24/06/2023)
This is one of the most popular festivals celebrated by the people of Barcelona. Bonfires are their way of commemorating the arrival of summer, and traditional music and parties take place on the beach and the streets and beaches of Barcelona.
Gràcia Festival (15/08/2023 – 21/08/2023)
This is one of the most eagerly awaited festivals of the summer. This popular event lasts several days and includes a wide range of activities, from shows to concerts, workshops and an iconic competition in which the streets of the neighbourhood dress up in their best clothes. Check out what to do in Gràcia if you want more information on this neighborhood.
La Castanyada (31/10/2023 – 01/11/2023)
This is a festival with a long tradition in Catalonia. On All Saints' Day, 1 November, a typical meal is held with panellets (sweets made with almond dough) and chestnuts. The festival takes place among friends, families and is even celebrated in schools.
La Mercè Festival (24th September)
This is the city's main festival and local public holiday. It is held in honour of the patron saint of Barcelona and during these days various celebrations and events take place on the streets. One of the most emblematic is the procession of the Gegants (or giants), which consists of a parade of giants. There is also the Correfoc or fire show with dragons and demons, as well as the human castles or Castells, and the Sardana dance.
Business events and trade shows in Barcelona
We couldn't stop talking about business events in Barcelona either, as the city is a meeting point for a large number of business people from all over the world.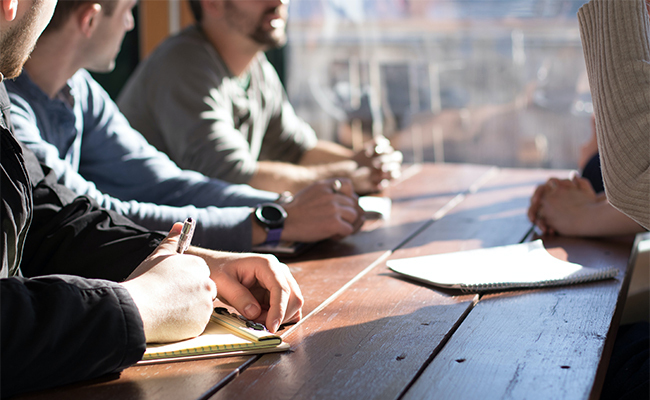 B-TRAVEL. The new Tourism Trade Fair (10th to 12th may)
It takes place at Fira de Barcelona and usually brings together a large number of exhibitors representing transport companies, travel agencies and tourism promotion organisations from different autonomous communities from all over Spain.
Mobile World Congress (27TH FEBRUARY to 2ND MARCH)
This is one of the most important Barcelona business events. It is an annual event that aims to showcase the latest innovations in the mobile technology sector. During these days there are talks, debates, forums, demonstrations and contacts related to digital commerce, mobile broadband, public policies and more.
INTEGRATED SYSTEMS EUROPE ( 31st january to 3rd february)
This congress is a meeting point for all the AV sector. Get ready for the main players in the audiovisual sector to completely blow your mind with innovative uses of audio and video and learn directly from the greatest professionals in the world.
EShow Barcelona (7TH to 8TH MARCH 2023)
This is an annual congress on social media, digital marketing, e-commerce and online business. After outliving the COVID-19 crisis, more and more brands and professionals gather to learn more about the e-commerce business and all its opportunities.
Barcelona Cybersecurity Congress (31ST JAN.-2ND FEB 2023)
This cybersecurity event will take place at Fira Barcelona. Given that our society just got over the Covid-19 crisis, this congress, held every two years, aims to focus on teleworking, creating a dynamic environment in which topics related to the challenges of cybersecurity, quantum computing, 5G health and finance, and blockchain and industry will be discussed.
IoT Solutions World Congress (31st jan.-2nd feb 2023)
This is one of the most anticipated events that will look at how IoT is changing the energy, healthcare, transport, manufacturing, utilities and logistics sectors. Thousands and thousands of visitors are expected to attend.
Smart City Expo World Congress (7TH-9TH November)
This is a meeting place that brings together the Smart Cities sector with the most advanced technology. During these days, companies, entrepreneurs and experts will take part, with the aim of promoting new projects and seeking synergies. Given the current situation, this year the possibility of combining the on-site format with digital platforms is being considered.
Retail Brand Experience World Congress (November)
The city of Barcelona will once again witness the latest market trends in technological innovations. During the duration of this congress there will be a multitude of interesting talks, workshops and LABs.
Cultural events in Barcelona
Barcelona is full of culture of all kinds, so there is also a wide variety of cultural events that are worth taking into account.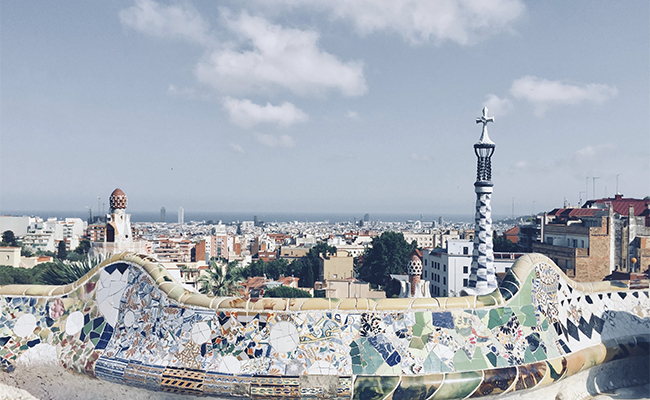 DALÍ cIBERNÈTIC
The Ideal Digital Arts Centre offers impressive immersive projections with interactive tools and virtual reality glasses dedicated to the colourful and magical universe of Salvador Dalí. It is a new and different proposal with which we can get inside the paintings.
wORLD OF BANKSY EXHIBITION (from the 2nd jan. to the 2nd may 2023)
The Espacio Trafalgar, a space dedicated to Street Art, pays tribute to the most mysterious and World-famous street atist. With more than 100 pieces, you will be able to discover Banksy's creations and learn more about his figure in the context on postmodern and underground culture.
Gaudí (from 30 September to 6 March 2023)
The Museu Nacional d'Art de Catalunya hosts the Gaudí exhibition, which is related to his work and his person: paintings, sculptures, drawings, furniture and architectural objects that catch the eye.
Grec Festival of Barcelona (FROM THE 3RD TO THE 7TH JULY)
This is a festival of dance, circus, music and theatre, whose artistic attitude will connect with the city. The focal point will be the Teatre Grec, although it is also possible to see performances in other venues around the city.
Museum night (2nd june 2023)
Fancy discovering some of the best museums in Barcelona for free? This is your chance! Book your favorite for International Museum Day, a date in which you will be able to discover amazing buildings, surprising works of art and even a few exclusive surprises once the sun has gone down. Be fast to get your ticket; they run out really fast for some of the most popular spaces!
OUR HOLIDAY RENTALS IN BARCELONA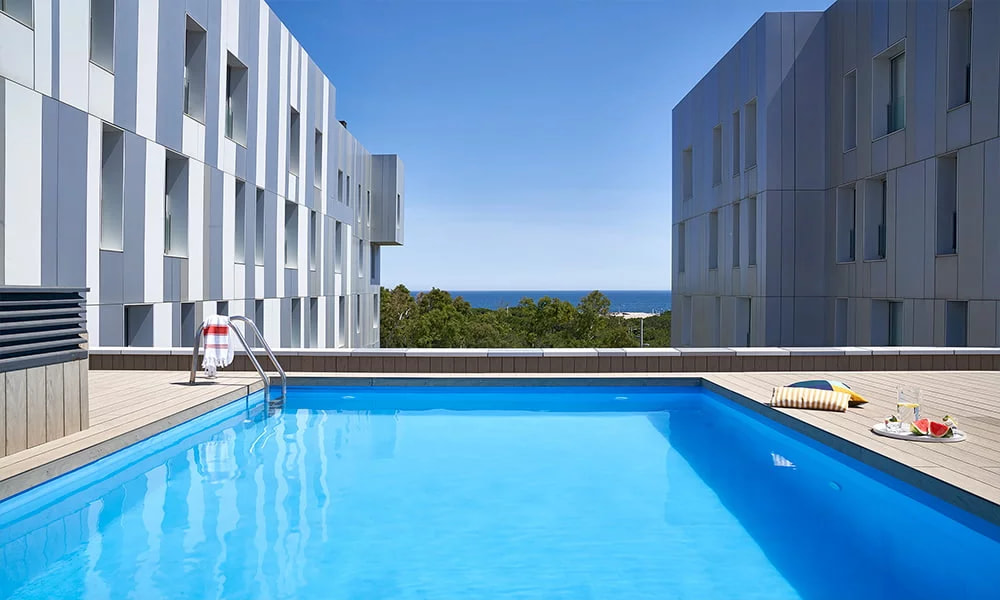 Holiday apartments by the beach in Barcelona
Since 2010, Lugaris Apartaments has been offering you the best holiday rental flats in Barcelona, perfect for a family holiday, with friends or as a couple, or for medium-term stays.
You can choose between apartments near the beach in Barcelona, at Lugaris Beach, with sea views, 2 swimming pools (one for adults and one for children) and capacity for up to 6 people, and the Lugaris Rambla flats, located on the Rambla de Poblenou and just 300 m from Bogatell beach, with a balcony or terrace of up to 22 m2 and ideal for couples or families and groups of up to 5 people. All our luxury flats in Barcelona are air-conditioned and equipped with all the appliances, furniture and bed linen you will need during your stay. They also have satellite TV and free high-speed Wi-Fi connection, as well as a safe and a 24-hour private security service.
What's more, when you make your booking, you can reserve many other additional services: international press in your flat, parking space, transfer service to and from Barcelona airport, bicycle hire, supermarket shopping, museum, sports and show tickets, babysitting service and much more.

For more information, contact Lugaris Apartments without obligation.