Although the capital of Catalonia guarantees unique experiences, it is worth taking into account these practical top tips to visit Barcelona in a much more comfortable way. Take note!
DO NOT WASTE TIME QUEUING IN BARCELONA
Before traveling to Barcelona to discover the historical and cultural heritage of the city (for example, the legacy of Antoni Gaudí's art in Barcelona), we advise you to book tickets to monuments, museums and shows online. In this way, you will make the most of your stay in Barcelona instead of wasting time, especially during the summer. In addition, many tourist attractions only allow a certain number of visitors per hour (or day), and tickets sell out very quickly, so it's worth buying everything in advance. In this way, you will be sure that you will be able to see everything you have planned, without limiting yourself to taking pictures from the outside and feeling the disappointment of lost opportunities.
VISIT THE NEIGHBORING COUNTRIES: FRANCE AND ANDORRA
To expand your horizons and live an even more international experience during your trip, we invite you to discover two countries near Barcelona: France and Andorra. For example, we encourage you to visit the French cities of Perpignan, Narbonne, and Collioure, where the remains of Antonio Machado rest, or Ax-les-Thermes, which is well known for its natural hot springs with healing powers. This small mountain town is a popular summer destination for hiking and trekking and is also known for its spas. During the winter, it becomes a ski resort.
Right next door, we find Andorra, famous for its practically tax-free shops. For lovers of historical, monumental and cultural heritage, we recommend you explore the old town of its capital city, Andorra la Vella. There you can see Romanesque churches and old stone houses or forget about your worries with a relaxing swim in the Caldea, a huge complex with swimming pools, thermal waters, saunas, massage rooms and much more.
And do not forget, wherever you go, you will always be accompanied by the majestic views of the Pyrenees.
MEANS OF TRANSPORT IN BARCELONA
The easiest way to get to the Catalan capital is by air. Barcelona Airport, El Prat, has ATMs, exchange offices, baggage and security lockers and numerous restaurants and boutiques to spend your time, as its two terminals (T1 and T2) serve more than 50 million passengers per year (according to 2018 data). You can also catch a flight to other airports located in the area, such as Reus airport or Girona airport.
To get to the city (and return to the airport), one of the best options is to take a bus. The stops are located at the exit of the airport buildings. Transportation companies often ensure that their schedules coincide with flights to and from the airport. In addition to the buses, you can also take trains or the metro, which will take you to the center of Barcelona. Another even more comfortable (though more expensive) way is to opt for a taxi. To make sure there will be a vehicle waiting for you, it is best to book the transfer services in advance. If you wish, at Lugaris we can take care of everything, as is usual in the best hotels around the world.
If you are thinking about using public transport to move around the city, you can buy a T-10 card, with 10 trips included, which costs around €10, or take individual tickets for metro, train (zone 1), bus or tram , which cost a bit more than €2. If you need more information on this subject, take a look at our article on how to use the Barcelona metro. An economic alternative is to rent a bicycle, since the rental rates for this fun and healthy transport are usually below 10 euros a day.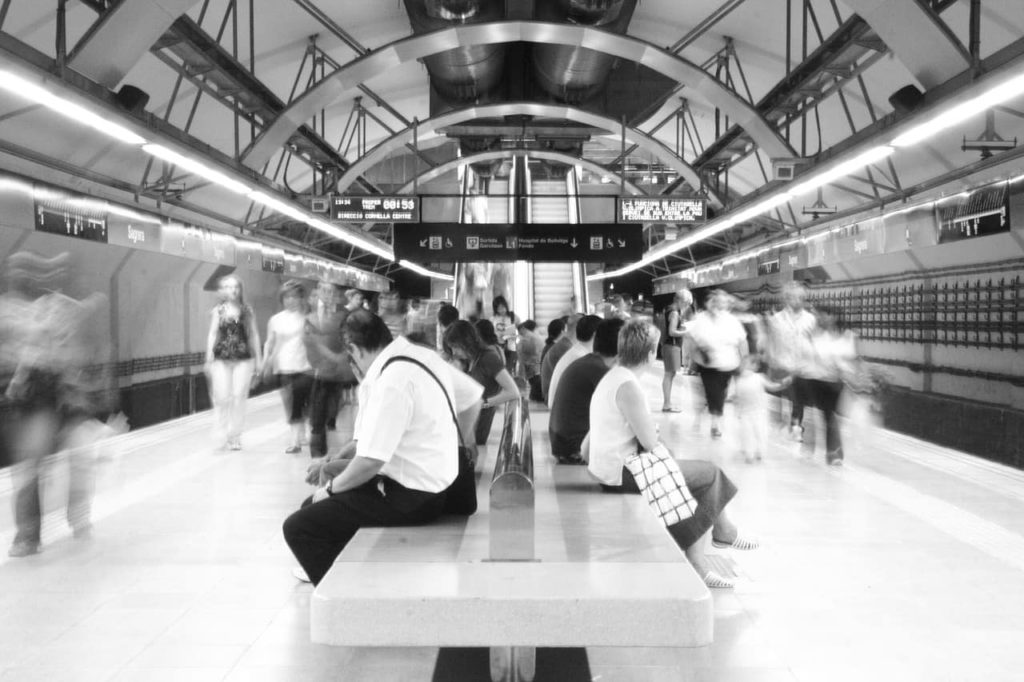 THE WEATHER IN BARCELONA
During the summer, the maximum temperatures are around 86 °F (30 °C), although they are more pleasant during the rest of the year. To protect yourself from heat waves that may occur from June to September, there's nothing better than escape to one of the many beaches on the Mediterranean coast.
In winter, temperatures rarely fall below 50 °F (10 °C). Therefore, anyone can almost always enjoy the city and its historical, monumental and artistic heritage, contemplate the sun and the sea or have a drink on theterraces of the neighborhood of Poblenou, which are open almost all year round and where our holiday rental apartments in Barcelona are located.
MORE INTERESTING STUFF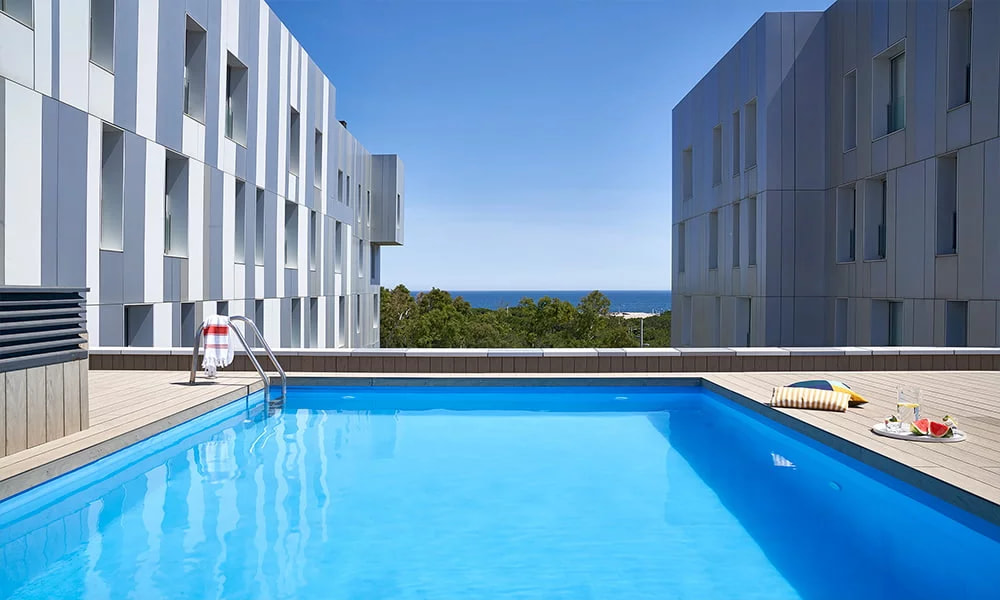 Holiday apartments by the beach in Barcelona
Since 2010, Lugaris Apartaments has been offering you the best holiday rental flats in Barcelona, perfect for a family holiday, with friends or as a couple, or for medium-term stays.
You can choose between apartments near the beach in Barcelona, at Lugaris Beach, with sea views, 2 swimming pools (one for adults and one for children) and capacity for up to 6 people, and the Lugaris Rambla flats, located on the Rambla de Poblenou and just 300 m from Bogatell beach, with a balcony or terrace of up to 22 m2 and ideal for couples or families and groups of up to 5 people. All our luxury flats in Barcelona are air-conditioned and equipped with all the appliances, furniture and bed linen you will need during your stay. They also have satellite TV and free high-speed Wi-Fi connection, as well as a safe and a 24-hour private security service.
What's more, when you make your booking, you can reserve many other additional services: international press in your flat, parking space, transfer service to and from Barcelona airport, bicycle hire, supermarket shopping, museum, sports and show tickets, babysitting service and much more.

For more information, contact Lugaris Apartments without obligation.