It is no secret to anyone that Catalan cuisine is one of the most irresistible in Europe. Now, in Barcelona, you can not only eat well, but also do it in a unique and truly amazing environment. So you can check it out during your next weekend getaway, we invite you to visit one of these 12 original restaurants in Barcelona.
From our rental apartments next to the beach, it will be very easy to reach any of them by public transport. Don't miss them!
LA CUA CURTA
This quaint family restaurant in El Born has been in business for more than three decades and is located in the secluded lane of La Carassa, next to Carrer Montcada. It is an old oil store, restored and decorated with beautiful mosaics from the nineteenth century, where you can taste one of the best fondues in Barcelona, as well as delicious homemade pâtés. Did you know: the unique name of the establishment comes from a shepherd dog that its owners adored that had a very short tail.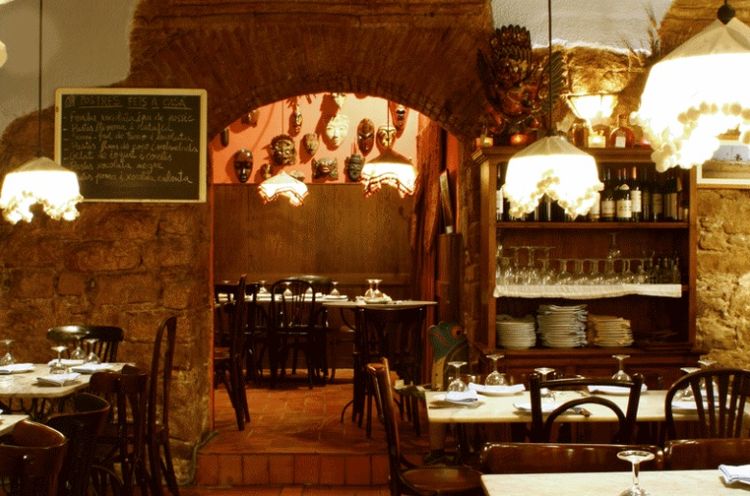 LA CARASSA
This bohemian restaurant, located at number 1 on Calle de Bresolí and founded in 1979 has many similarities with La Cua Curta. In addition to having the fondues as a flagship, it is also located in El Born and is named after the location of the aforementioned place, it has a a female face carved into the wall that can still be seen in the premises (in the past, said face indicated the presence of a brothel). For its careful setting, it is perfect for a romantic dinner by candlelight.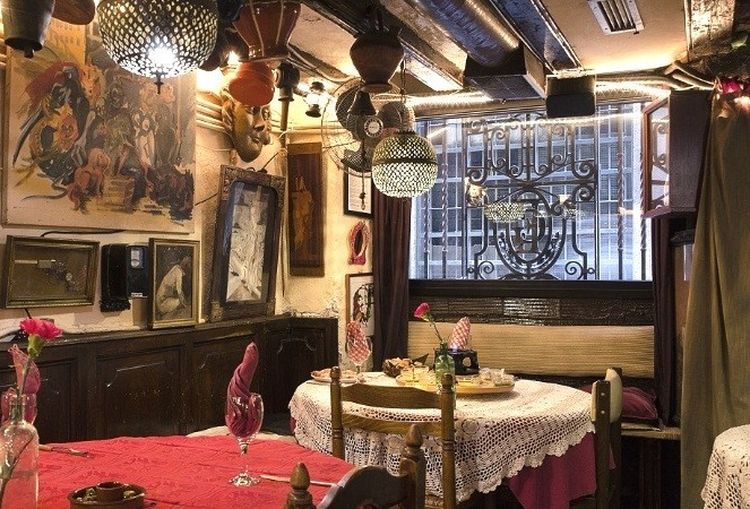 EL PLA DE LA GARSA
Located in the stables of the old Bona Sort hostel, in a building dating back to the 17th century, El Pla de la Garsa is another of El Born's best kept gastronomic secrets. Since 1976, it offers delicious cheese platters, sausages and pâtés, to which typical dishes of Catalan market cuisine have been incorporated, such as the black sausage kettledrum with rossinyols or the cor de bou tomato salad with marinated mushrooms and courgettes. It also offers vegan dishes.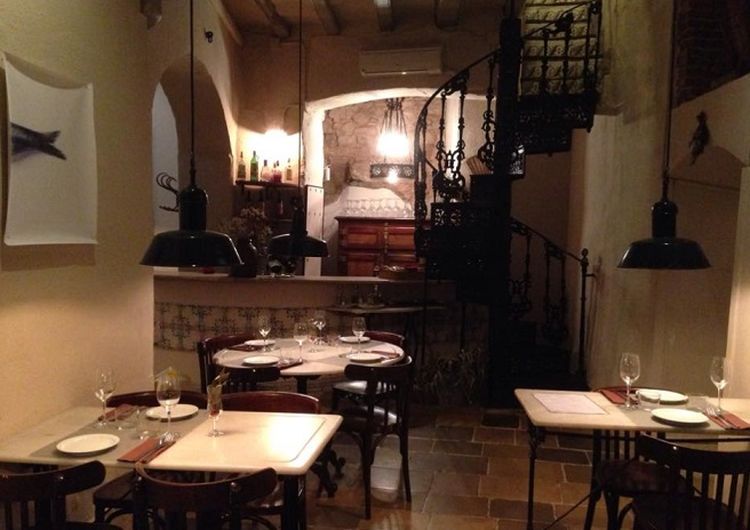 ARCANO
Next to the Laietana road, and a few steps from the Santa Caterina market, this old 17th century stable houses an intimate and cozy restaurant, whose menu combines Argentine dishes and Mediterranean cuisine. Vegetables, imported meats and grilled fish Josper are the specialty of the house, to which we must add delicious artisan desserts. Located on Carrer de Mercaders, 10, it opens from Monday to Sunday, from 1:00 p.m. to 12:00 a.m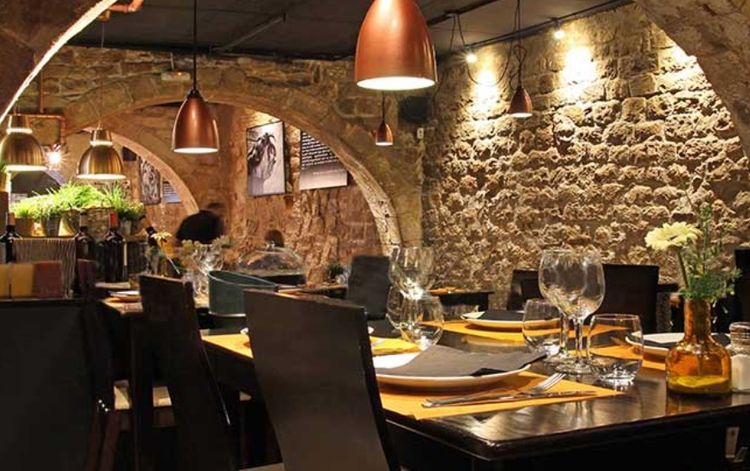 ELS 4 GATS
The story of this iconic restaurant begins in Paris at the end of the 19th century, when Pere Romeu, waiter at the Cabaret Le Chat Noir, decided to promote something similar in Barcelona. He would do so with the financial support of two of the leading figures of Catalan modernism; Ramon Casas and Santiago Rusiñol (hence his unmistakable decoration). Opened in 1897 in the street of Montsió, this charismatic "it" venue has seen hoards of artists on its tables, such as Antoni Gaudî, Isidre Nonell, Ricard Opisso, and a very young Pablo Picasso. Would you like to imitate them?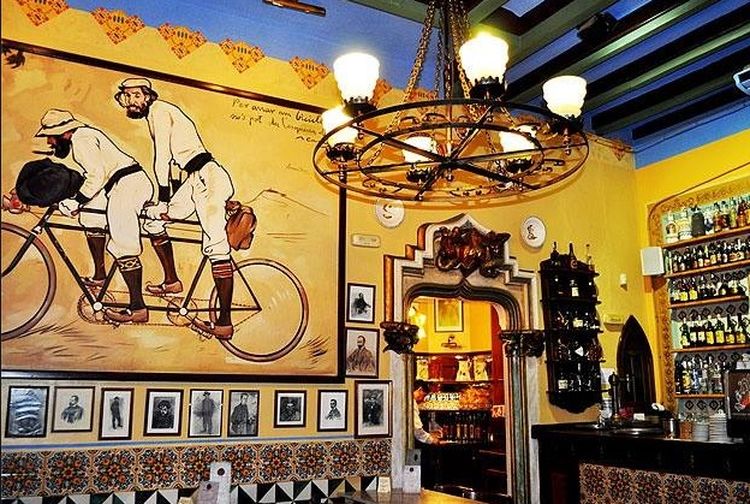 CACHACA
If you are looking for a charming restaurant in the Gothic Quarter (or Gòtic), this romantic establishment is a sure bet. Specializing in Tuscan dishes – you will not find a better spaghetti cacio e pepe in Barcelona – it also works as a cocktail bar and usually schedules live music performances. Cachaca opens its doors on Calle de Atülf, 5, from 7:00 p.m. to 12:00 p.m.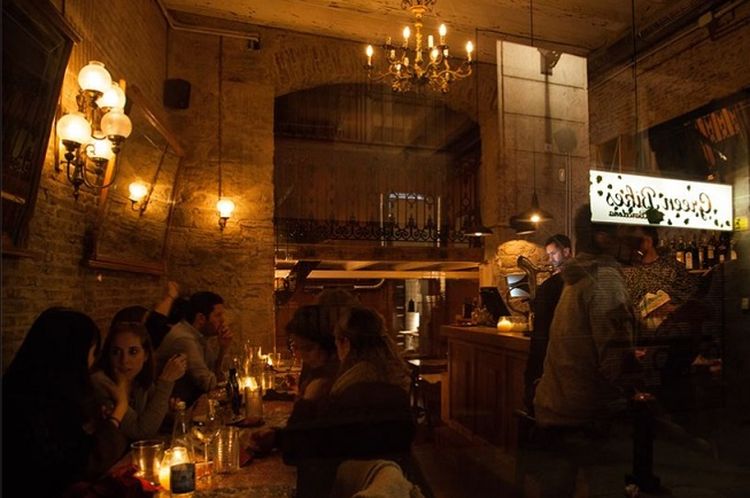 IL MERCANTE DI VENEZIA
Who would not want to get lost in Venice and admire its inspiring canals or Piazza San Marco at dusk? Although the urban planning of Barcelona differs a lot from that of the Serenissima, the Ciudad Condal allows you to taste the best of the Italian cuisine in a place that recreates an 18th century Venetian palace. With a magnificent setting in which there is no shortage of chandeliers, velvet curtains or alchemical signs painted on the wall, Il Mercante di Venezia is one of these Italian restaurants that you will want to return to. Pay attention to their gluten-free rice dishes and pasta dishes! Nor should we forget that it has an unbeatable location, since it is very close to Las Ramblas, in the street of Anselm Clavé, 11. Without a doubt, it will be a great success for a romantic lunch or dinner.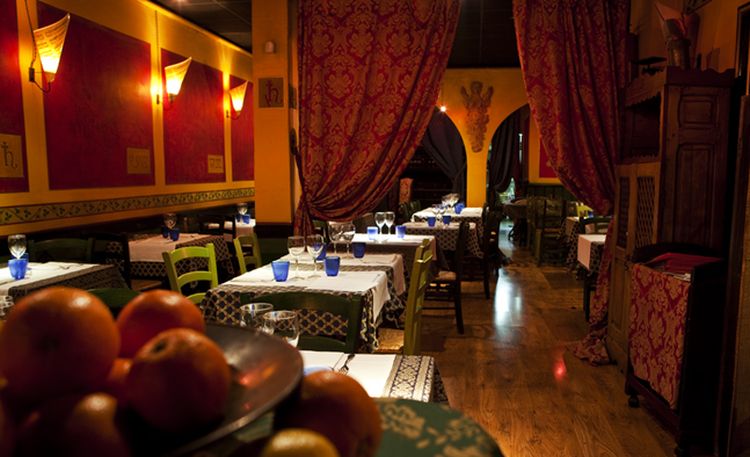 VOLTA AL MÓN
Opened in 2013, this restaurant in the Eixample offers an evocative gastronomic journey through the five continents. With an intimate and cozy atmosphere, decorated with objects from different cultures and with screenings of silent films, its menu offers proposals of Spanish, Italian, American, Kiwi, Arabic, Brazilian and Venezuelan cuisine, among others. You will find it in Muntaner, 51.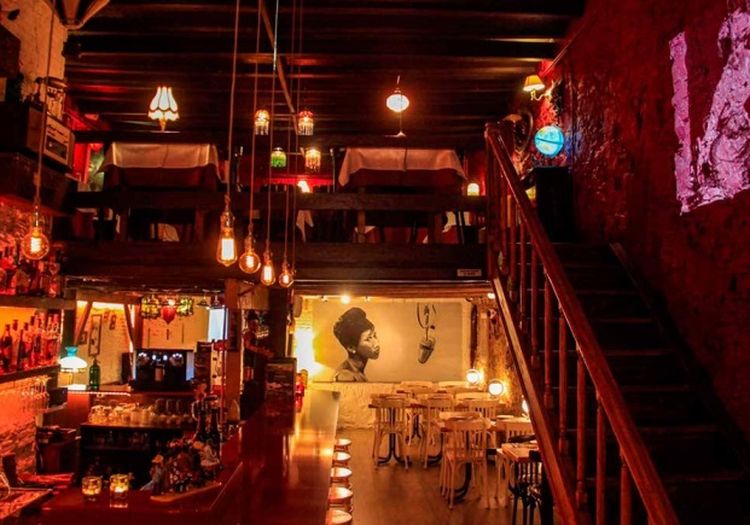 OUT OF CHINA
Do you love Chinese and Japanese food, but do you bore the aesthetics of traditional Asian restaurants? If so, Out of China will be a great option for you. Created in 2002 and located in Carrer Aribau, 112, it has a sober, elegant and minimalist decoration that will transport you to 1940s Shanghai. Their menu includes exquisite dishes that go far beyond the typical fried rice: for example, noodles with truffle perfume or their delicious vegan ice creams. It also has gluten-free menus, making it an ideal place for coeliacs.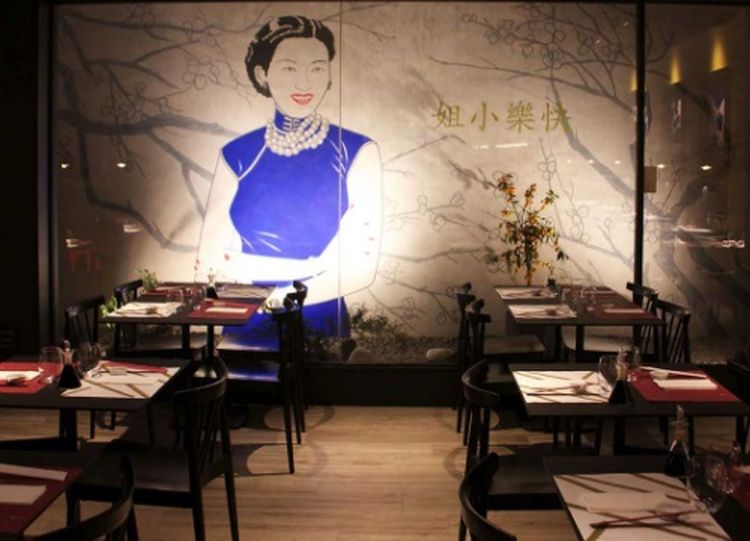 CRAMA DRACULA
Why not to travel to Transylvania without leaving Barcelona? Want to know how? Book your table in this unique Eastern cuisine restaurant, inspired by a typical 15th-century Romanian tavern. Its menu gathers some of the most typical recipes of the gastronomy of this Slavic country, such as aromatic vegetable soups, the mămăligă (a kind of polenta), fish and grilled meats as well as transylvanian pastries. There is also a small selection of Romanian beers, wines and tsuic (plum brandy). This original restaurant in Barcelona is located on Carrer de Provença, 18 (near Sants station), the place is open from 1:00 p.m. to 5:00 p.m. and from 7:00 p.m. to 11:00 p.m. from Tuesday to Saturday, and on Sundays. , from 1:00 p.m. to 6:00 p.m. (closed on Mondays).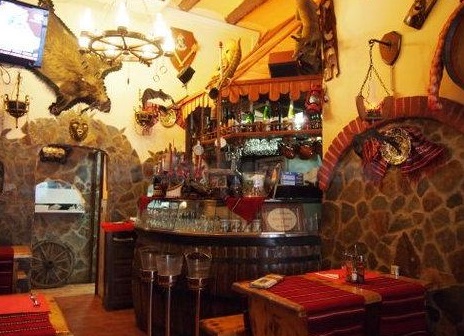 TABERNA TÍPICA ES BANDOLER
How would you like to eat or dine in an old house built in 1777 with an atmosphere that is reminiscent of the time? This is one of the reasons why it is worth visiting this restaurant in the heart of the Horta district. You can choose between Iberian sausages, cheeses, patés, tortillas and homemade tapas, in a cozy and familiar atmosphere. Among its most successful specialties, Murcia-style potatoes stand out. You will find this attractive tavern in the Santes Creus square, next to the Horta metro exit (L-5) and the bus stop 19 and 45.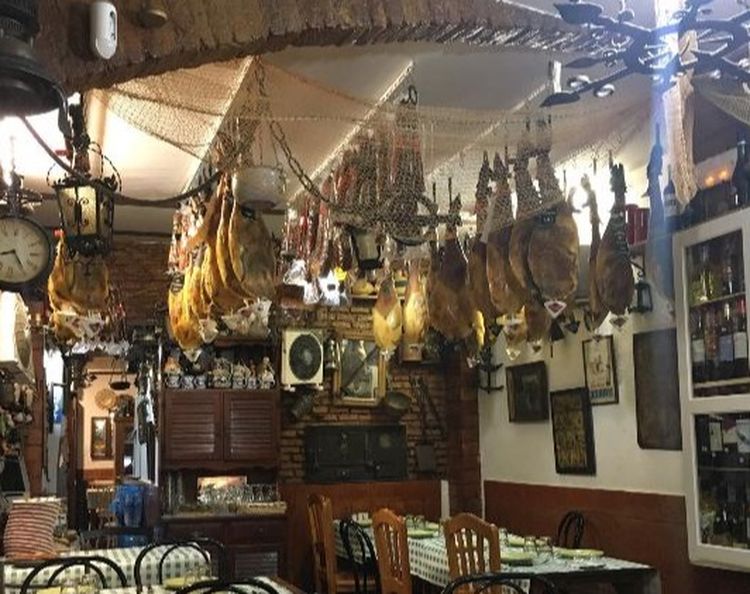 DANS LE NOIR
We close this little review of original restaurants in Barcelona with one that offers a unique sensory experience: that of dining in a completely dark room. This suggestion also has a clear desire to raise awareness, since all the waiters are blind. Dans le Noir is on the Paseo de Picasso, 10.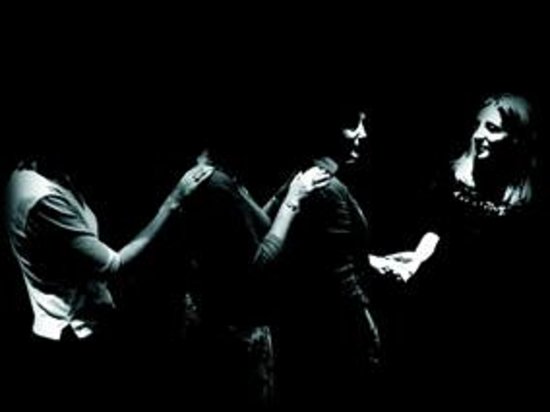 What do you think of our suggestions? If you also know a terrace or original restaurant in Barcelona that you think should be on the list, do not hesitate to send us a comment with your recommendations. We are looking forward to meeting you!
MORE INTERESTING STUFF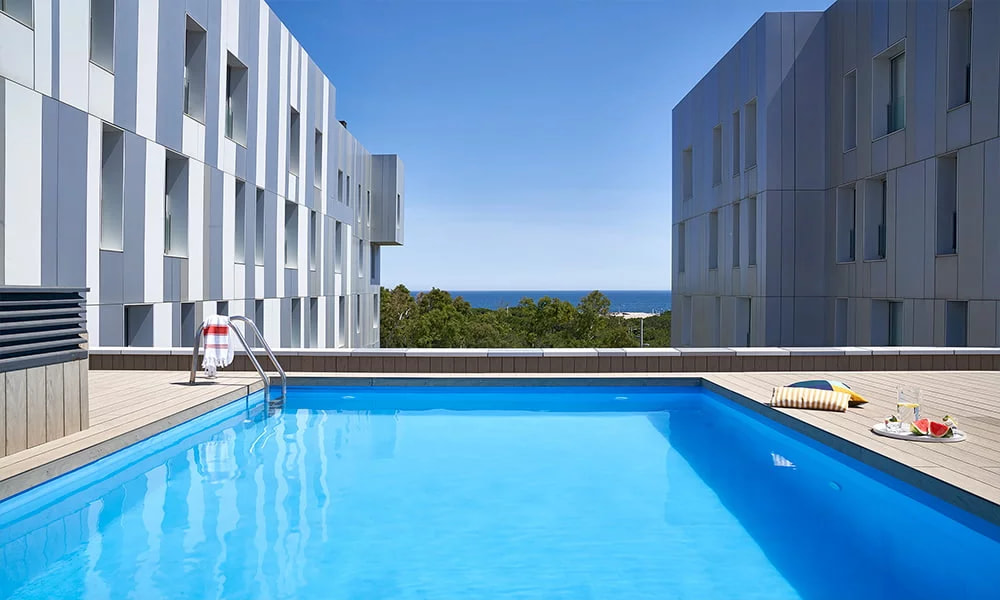 Holiday apartments by the beach in Barcelona
Since 2010, Lugaris Apartaments has been offering you the best holiday rental flats in Barcelona, perfect for a family holiday, with friends or as a couple, or for medium-term stays.
You can choose between apartments near the beach in Barcelona, at Lugaris Beach, with sea views, 2 swimming pools (one for adults and one for children) and capacity for up to 6 people, and the Lugaris Rambla flats, located on the Rambla de Poblenou and just 300 m from Bogatell beach, with a balcony or terrace of up to 22 m2 and ideal for couples or families and groups of up to 5 people. All our luxury flats in Barcelona are air-conditioned and equipped with all the appliances, furniture and bed linen you will need during your stay. They also have satellite TV and free high-speed Wi-Fi connection, as well as a safe and a 24-hour private security service.
What's more, when you make your booking, you can reserve many other additional services: international press in your flat, parking space, transfer service to and from Barcelona airport, bicycle hire, supermarket shopping, museum, sports and show tickets, babysitting service and much more.

For more information, contact Lugaris Apartments without obligation.