Would you like to enjoy a beach holiday in Barcelona, but are not sure where to sleep yet? Are you hesitating between booking an apartment and a hotel?
The accommodation on offer in the Catalan capital is as wide as it is extensive, so the most accurate decision may not be the simplest. For that reason, and to help you with your choice, we have summarized the pros and cons of hotels and apartments. Pay attention!

BARCELONA HAS A GREAT ARRAY OF ACCOMMODATION, WHICH WILL ADAPT TO YOUR NEEDS
We will begin with a classic option: traditional hotels. Without forgetting the fact that many hotels in Barcelona are expensive and have a limited reception and customer service, we must not lose sight of the fact that this type of establishment does not allow cooking. This forces guests to eat outside the hotel or in the hotel restaurant, which ends up increasing the holiday budget. Neither should we overlook the fact that, if you eat or dine at the hotel, you have to stick to established timetables, which are added to the queues that usually form in front of the buffet. In any case, this prevents customers from having to buy or cook and gain free time to enjoy the city. In the same way, the rooms already have sheets and towels, so it is not necessary to travel with bed linen.

There are hotels for all tastes and needs: luxury hotels, with sports facilities and golf courses, beach hotels, hotels for families, hotels with spa … In Barcelona, variety is not a problem. Therefore, hotels are ideal for all those who wish to disconnect and are not worried about adapting to fixed meal timetables.
On the other hand, holiday apartments are a cheaper alternative. In this case, it is the customer who is responsible for making the food, which lowers the cost of the trip. Moreover, booking an apartment offers more flexibility to carry out personal activities too. Apartments are also more spacious than hotel rooms, so they are ideal for those who are thinking about traveling with children. It is also a more comfortable choice, as they offer different sleeping areas and spaces for the whole family or for a group of friends, thus preventing all occupants from sharing the same room.PreviousNext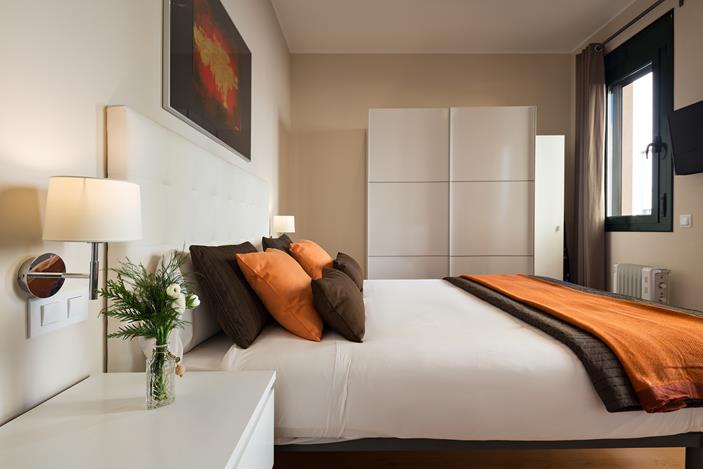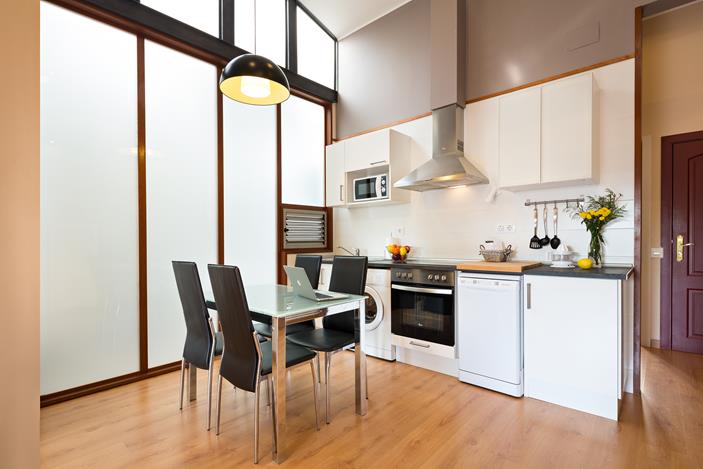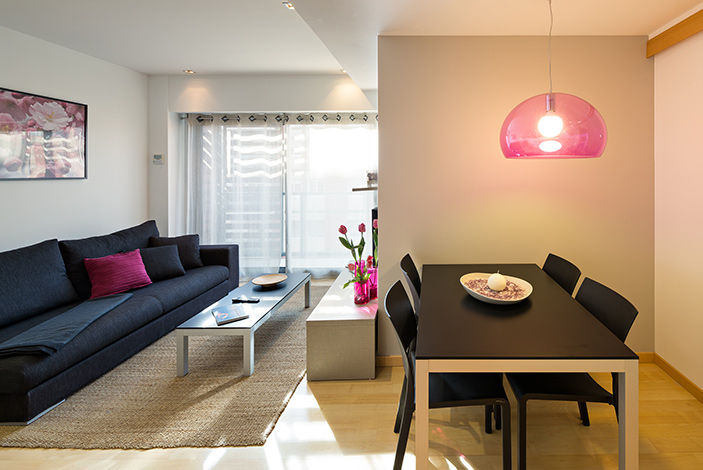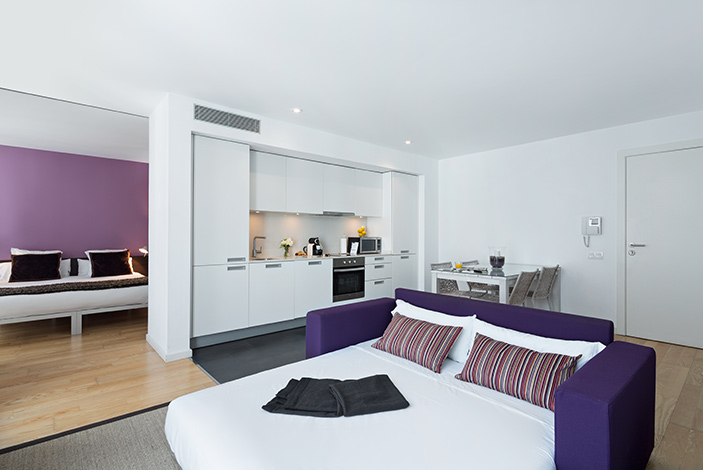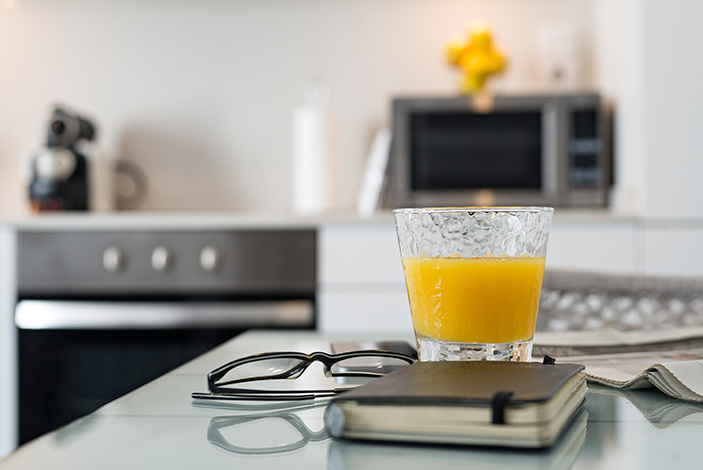 We recommend you gather information about the services within the accommodation before the trip, since it is sometimes necessary to bring bedding, towels, detergent, etc., which can be a bit of a pain.
A very similar alternative, ideal for those seeking more space, is to choose a rental house. Guests thus enjoy maximum privacy, without sacrificing the flexibility provided by holiday apartments. A holiday home is perfect for those traveling in a group, as everyone enjoys their own space. It is not necessary to share the bathroom or the sauna with other guests either, as is usually the case in some hotels. Here, the kitchen is also the guests' responsibility, whom manage their time with total freedom.
Another option for accommodation in Barcelona is a pension or hostel. In that case, the client's privacy suffers, since they usually must share the bathroom and the dining room with other guests. Pensions tend to be cheap, but this means accessing very basic amenities and facilities. The customer service is usually reduced, the offer of meals is usually limited to breakfast and there is not always someone at the reception. However, if you foresee that you will be out all the time, you will eat out and you just need a place to leave your bags and sleep -as long as you do not mind sharing the clothesline with other people-, staying in a hostel or pension can be a way of saving.
Now, after analyzing the strengths and disadvantages of each type of accommodation, think about the best way to combine comfort, service, good value for money and flexibility. Undoubtedly, the solution is to choose an apartment by the beach in Barcelona, where you will find everything you need. Discover the many advantages Lugaris offers compared to other accommodations! In addition, you can choose between booking the Lugaris Beach apartments for rent in Barcelona, just 656 feet (200 m) from the beach, or the Lugaris Rambla apartments, which are only 984 feet (300 m) from the sea. Choose between the pleasant beaches of Sant Sebastià, Sant Miquel, Barceloneta, Somorrostro, Nova Icària, Bogatell, Mar Bella, Nova Mar Bella or Llevant, or the Fòrum bathing area. Therefore, Lugaris is an unbeatable choice, since you will find luxury apartments at a reasonable price.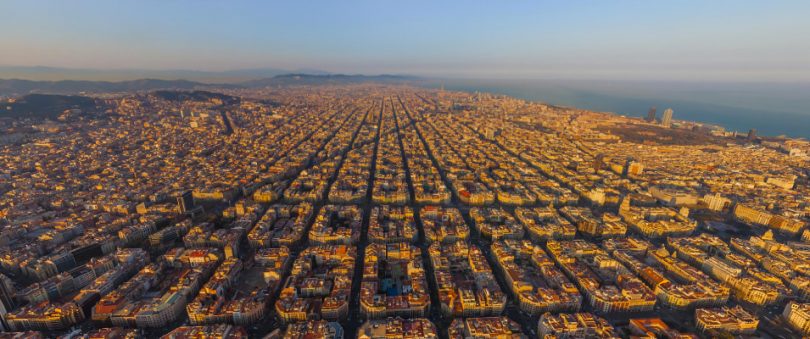 Book our apartments by the beach in Barcelona if you are traveling with your group of friends or as a family, or even by yourself: here, everyone will find their ideal apartment. The apartments have a kitchen, free Wi-Fi and, in one of the Lugaris Rambla apartments, a nice terrace. Of course, they are all modern, comfortable, and spotless. You will also find a reception service, where we will help you check in and check out, and we will solve all your doubts when you need it. In addition, in Lugaris you also have a security deposit box at your disposal, parking space —free for those who book their apartment from our website—, international newspapers, coffee pods in different flavors, international satellite television, swimming pool —if you stay at Lugaris Beach—, additional cots (free of charge), weekly cleaning service and other services for an additional payment, such as limousine rental and babysitting service. If you wish, we can also take care of your purchases: food, gifts and souvenirs from Barcelona or tickets to the main shows in the city. Your peace of mind comes first, so we have a private security service 24 hours a day.
On the other hand, we must not forget that Barcelona is one of the most visited cities in Europe and has much to discover. Without going any further, the capital of Catalonia is known for its spectacular buildings by Antoni Gaudí. Follow the modernist route and enjoy places like the Sagrada Familia, La Pedrera, Park Güell or Casa Batlló, which undoubtedly deserve a visit. In the Gothic Quarter, head to the oldest synagogue in Europe, the oldest church in Barcelona or the Museum of History of Barcelona (MUHBA), which accommodates the Roman Barcino and the place where the executioner's house was located.
You can also take a culinary tour of Barcelona's cuisine. Try their delicious wines, surrender to the best churros with chocolate and taste the typical Catalan dishes. Are the crowds overwhelming you? If so, nothing better than a trip to the monastery of Montserrat, which houses the famous Moreneta, a black Romanesque-style Virgin, and where the Camino de Santiago starts from Barcelona.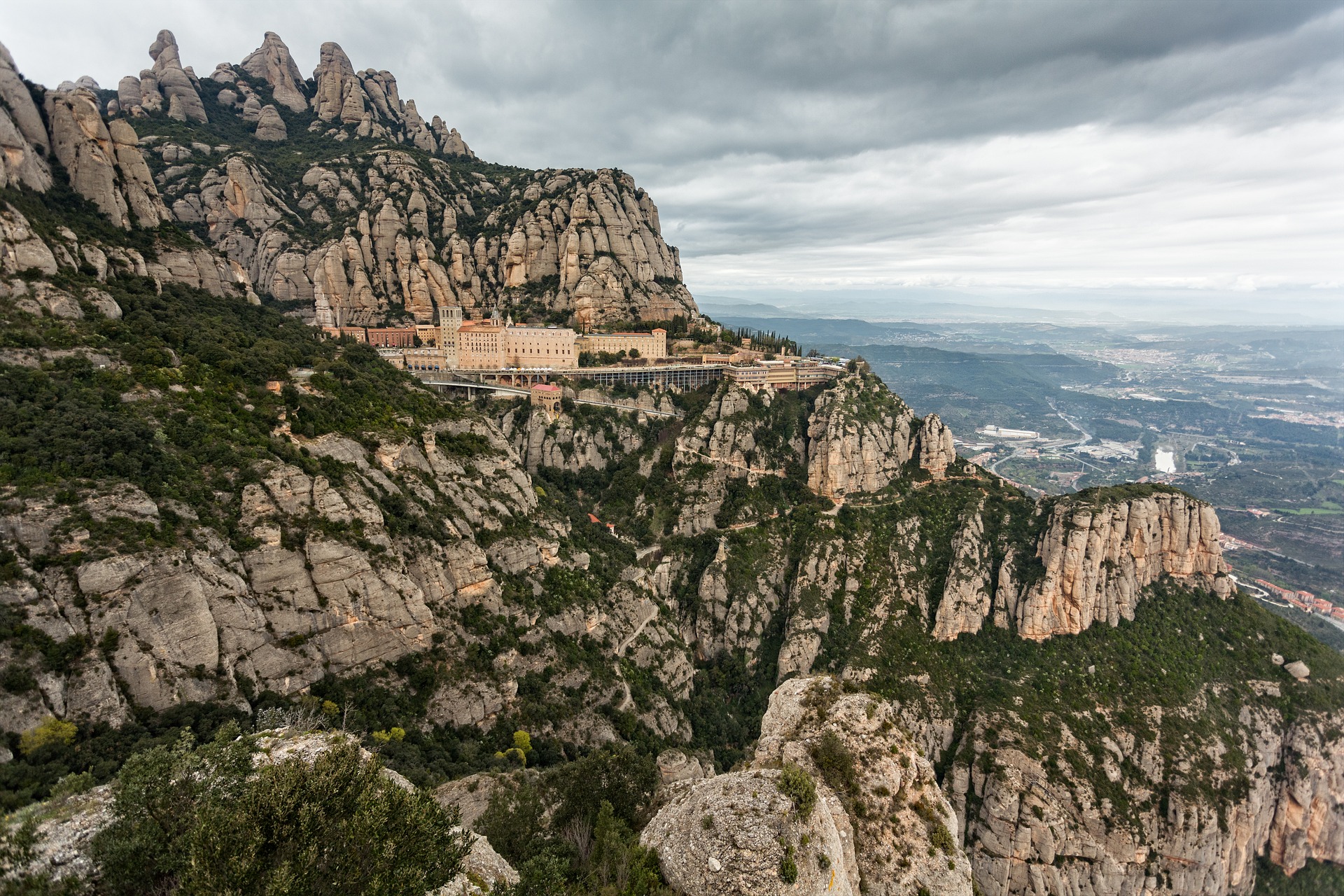 In the surroundings of Barcelona, you can go hiking or cycling. In Lugaris, we have a bicycle rental service that you can use at any time. Try the many cycling routes around the city, which will take you to the most evocative corners of Barcelona. Of course, you can also relax in the two pools on the roof of Lugaris Beach —one for adults and one for children— and enjoy the stunning sea.
Lugaris accommodations are in a perfect location, as they are located near the beach, where you will find many sports activities. In the neighborhood of Poblenou there is also much to discover. For example, the Can Framis contemporary art museum. The neighborhoods of El Gótic and El Born are also nearby. There, you can find more interesting museums, such as the aforementioned MUHBA, the Picasso Museum, the European Museum of Modern Art, the El Born Cultural Center, etc. We also recommend a visit to the Cathedral of Barcelona and the Basilica of Santa María del Mar or relax in the old fishing district of Barceloneta and taste the best fresh fish in one of its seafood restaurants.
In Lugaris, we have the perfect accommodation for everyone, be it a charming apartment for two people, a two-bedroom family apartment or an apartment for 5 people with a terrace or balcony, for example. From our apartments, you can easily access all the sights of Barcelona and enjoy your holidays (which are the best time of the year).
Do you want even more advantages? If so, you will love knowing that you can get a 5% discount on the price if you book from our website. Or if you prefer, you can also choose between a free parking space, a free cleaning session or a transfer service from the Barcelona airport without additional costs, for stays of a minimum of five days. You just have to enter the gift code you prefer when booking. It's that easy!
Are you still thinking about it?