You wake up on a weekend in one of Lugaris' luxury Barcelona apartments and feel extremely hungry. There's nothing in the fridge, you look at the clock and cannot believe it's so late, what should you do? Walk along the neighbourhood to find a place to take brunch. The neighbourhood of Poblenou, in Barcelona, is one of the most cosmopolitan of the city and, as such, has managed to adapt to the new culinary trends of recent times, including this custom from the United States that has been in fashion for several years in this city. If the typical weekend vermouth is not your style and you want to find a place to eat an actual meal at midday, discover this list and find out where to have the best brunch in Poblenou, so you can face your day in Barcelona with a happy belly.
NOLITA
Do not be fooled by its dark walls, we assure you that you will find the best brunch in Poblenou. A couple of streets from the Rambla del Poblenou is the Nolita Brunch Bistro, a place with industrial decor to match the atmosphere of the district where it is located. Here, you will find a restaurant specializing in brunches in true New York style. In its menu, the classic American pancakes with sweet and savoury toppings, eggs Benedict with exquisite salmon and French toast will delight any diner. And if you want to eat outdoors, at the end of the room you have several tables in a quiet square to soak in some vitamin C on a sunny day.
Address: carrer de Llull, 230.
Timetable: 09:00 h a 17:00 h, open 7 days a week.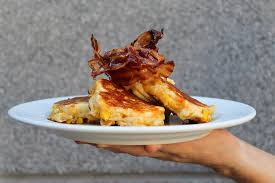 CAN DENDÊ
Known for some time by locals and food critics for having the best brunch in Poblenou, and even in the whole of Barcelona, this restaurant lovingly prepares some dishes that will leave you full until dinner time. In a bright place, an environment that inspires good vibes and an open kitchen to see the chefs getting down to work, you can taste Can Dendê's delights. Among the most celebrated dishes are the quintessential pancakes, eggs benedict and other popular dishes, but we also recommend their fried green tomatoes; all cooked, as they claim, with all the love in the world.
You may have to wait in line on Saturdays and Sundays to get a table, since it is one of the most popular places at the weekend. Therefore, we recommend that you visit this joint during the week if you want to find a table straight away.
Street: carrer de la Ciutat de Granada, 44.
Timetable: Monday, Thursday & Friday from 9 AM to 4 PM, Saturday & Sunday from 10 AM to 4:30 PM. Closed on Tuesdays & Wednesdays.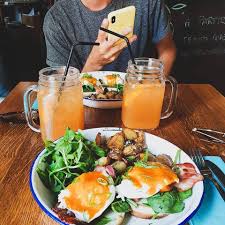 LITTLE FERN
Discover New Zealand cuisine in this corner that stands as one of the surprises to make brunch in Poblenou. Run by a couple- one of them Kiwi- they propose a menu based on the contrasts reflected in the culture of this southern country. As the name suggests, you can eat surrounded by ferns and with some delightful aromas while you taste a hearty dish full of flavour. Try their corn fritters, kimchi pancakes, Granola bowl or banana bread. It's all homemade!
Address: carrer de Pere IV, 168.
Timetable: from 9 AM to 5 PM on Mondays, Thursdays & Fridays, from 10 AM to 5 PM on weekends. Closed on Tuesdays & Wednesday.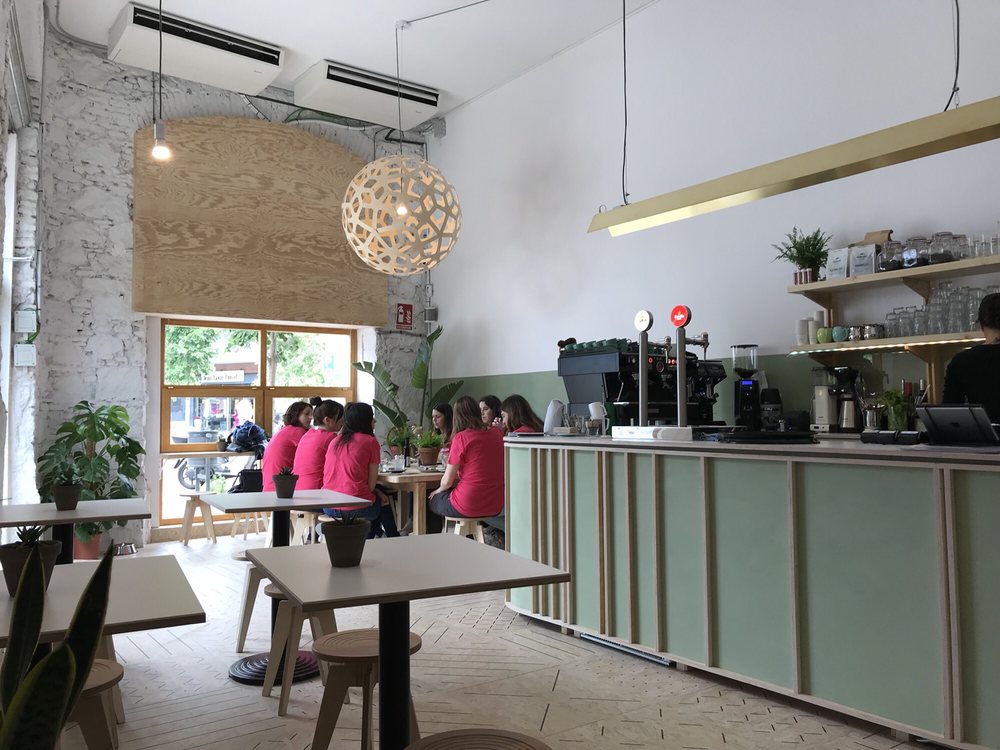 SOPA
If you are looking for vegetarian restaurants in Barcelona, this one will surely be your reference in Poblenou. Even if you have visited this establishment for lunch, you may not know that on weekends you have a whole menu dedicated to brunch, with ingredients as simple as they are fresh. Between 11 AM and 4 PM, you will have the opportunity to taste Sopa's freshly pressed juices with a menu full of eggs, granola, chia puddings and toast. You decide what you want!
Address: carrer Roc Boronat, 114.
Timetable: from 8 AM to 7 PM from Monday to Friday & from 10 AM to 5 PM on weekends.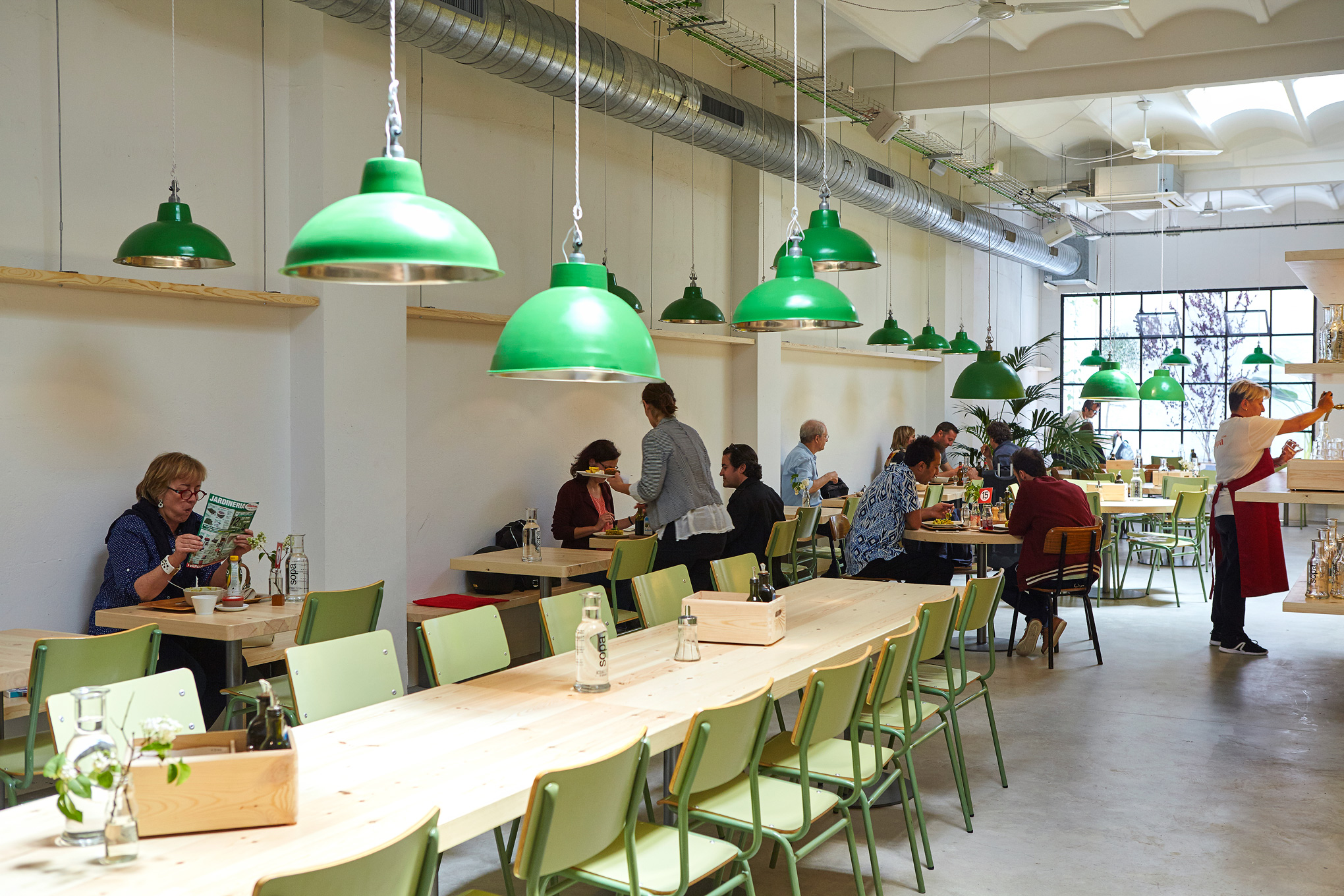 FOODIES BARCELONA
This restaurant is based on the creation of dishes with sustainable products, so they only work with vegetables and organic meat. A very complete brunch menu will welcome you if you come to this place during the weekend. You will not believe the amount of options, both for vegetarians, vegans, celiac or omnivores: from different tapas to share in the best of the company, as well as a selection of poached eggs, bowls full of colour to a good amount of desserts for those with a sweet tooth. Quite an experience for your taste buds.
Address: carrer de Pujades, 225.
Timetable: from 10 AM to 4 PM, open every day.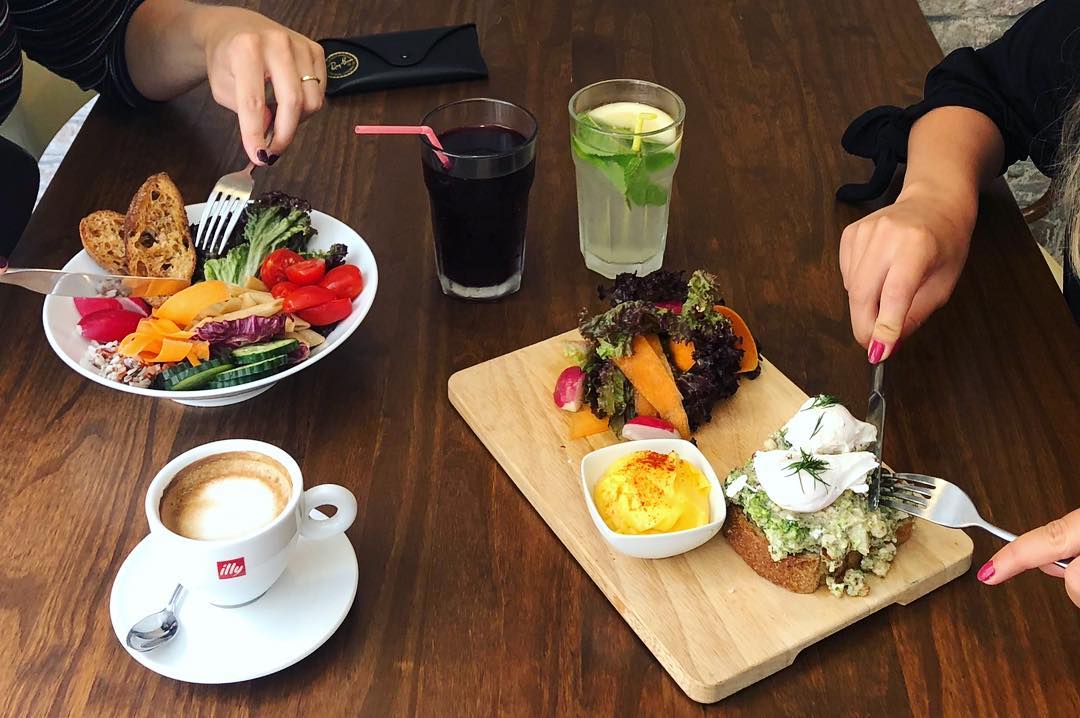 CARROT CAFÉ
It is not one of the best restaurants with sea views in Barcelona or a place specializing in brunch, but we assure you that you will not regret your visit at all. The Carrot Café has achieved the title of best sandwich in the city several times, so we consider that their creations deserve to be eaten during this meal. Made with 14 different types of bread, these snacks are a symphony of flavors that you will love, from hamburgers with whiskey sauce to sandwiches with wasabi bread. Do not forget to try a piece of the homemade cakes offered daily, especially their cheesecake. Delicious!
Address: carrer de Tanger, 22.
Timetable: from 8:30 AM to 4:30 PM on Monday, from 8:30 AM to 11 PM from Tuesday to Friday. Closed on Sunday.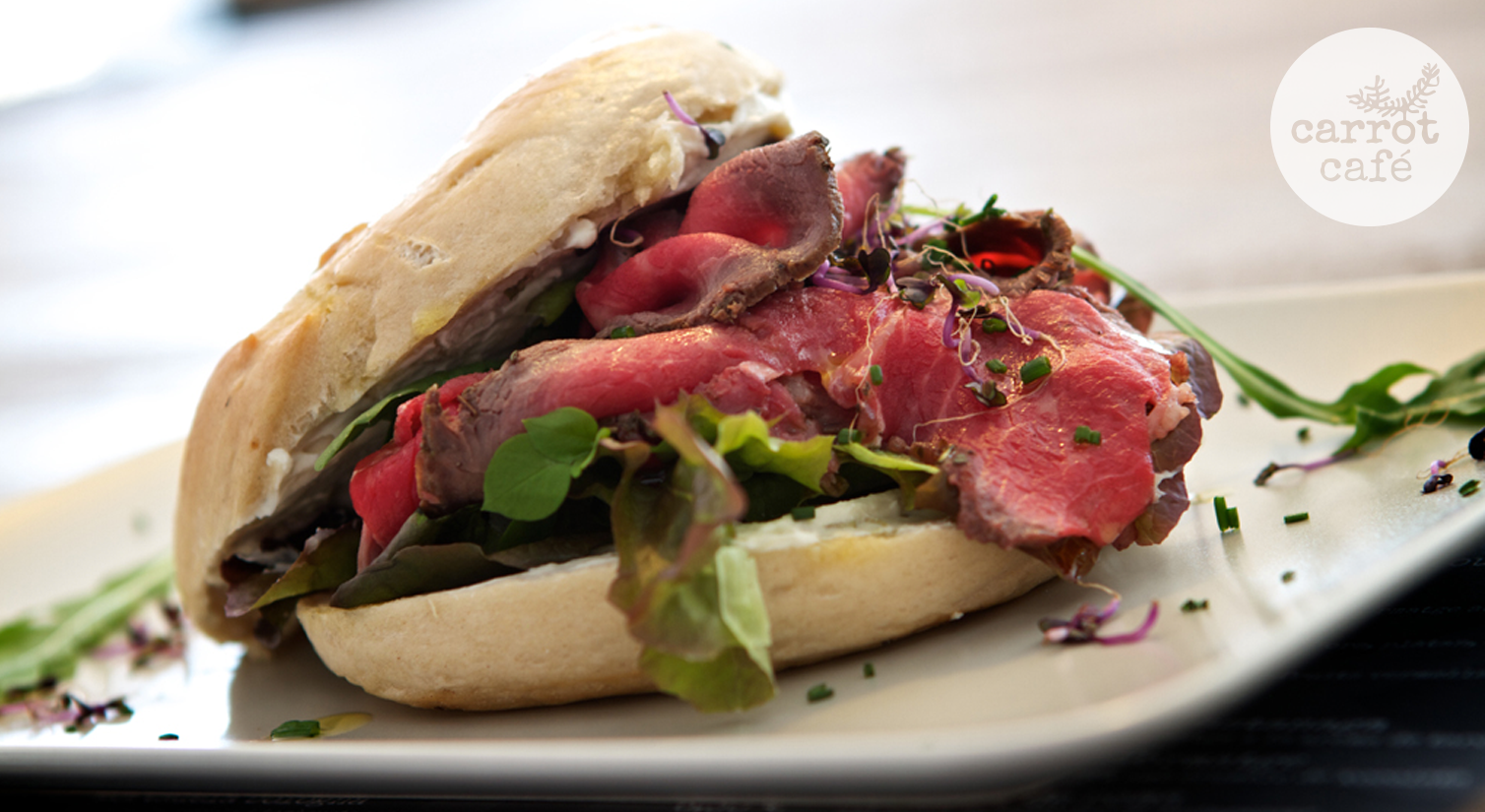 Now that you know the best brunch in Poblenou, you can expand your horizons beyond the typical dishes from Barcelona for a delicious and original experience. Leave us a comment if you have discovered a new place or want to share your experience with us in one of these places.