2019 is already upon us, and Barcelona is ready to be the host for all kinds of events. This year is full of unique moments that you cannot miss, whatever your tastes. Discover the most important events in Barcelona for 2019 and write down the most important ones to be able to attend all of them, whatever the reason for your visit to the city.
FESTIVITIES IN BARCELONA
If you are thinking of staying in our beachfront apartments in Barcelona during this 2019, take note of the main holidays in the city to enjoy your stay much more:
Kings' parade
You may already know that Christmas in Barcelona does not end on 26th December, but that the three wise men bring gifts to children on the eve of 6th January. Thus, at approximately 4:30 p.m. in the afternoon, Melchor, Gaspar and Balthasar arrive at the port by boat under the watchful eye of the kids of the city. Afterwards, the streets of Barcelona fill with colour and sweets, which the children pick up while they wait to see the kings go by.
When? On the 5th January (national holiday on the 6th).
Els Tres Tombs
San Antonio Abad, patron of animals and livestock is responsible for the parade of horses and donkeys that takes place the first Saturday after the 17th January in different neighbourhoods of the city of Barcelona, to bless domestic animals. As it was in 1826, the tradition has been maintained over the years.
When? On the 19th January.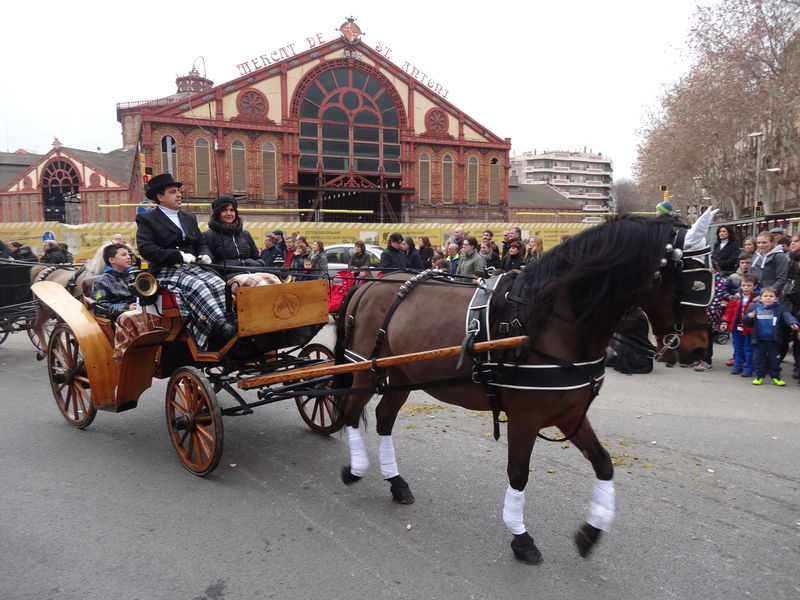 Santa Eulàlia
The patron saint of Barcelona celebrates her day on 12th February, and the city is full of shows, events and traditions to celebrate it. From the 8th to the 12th, you can enter the town hall of the city, which is one of the medieval buildings of Barcelona, witness a parade of mulasses, giants and cap-grossos, or enjoy the Santa Eulàlia dance.
When? From 8th to 12th February.
Easter
In Barcelona, one of the most important events of the catholic Easter celebrations is Palm Sunday, a day in which most believers give a palm to their godchildren. In Catalonia, Easter Monday is also celebrated. On this day, the godfather or godmother gives his/her godchild a Mona, a cake that symbolizes the end of Lent.
When? From 19th to 22nd April (all holidays in Barcelona in 2019).
Sant Jordi
The patron saint of Catalonia is celebrated in Barcelona and the rest of the territory in a very peculiar and unique way, making it one of the most beautiful traditions of the year. If you know the origin of Sant Jordi's day in Barcelona, you will know that, according to legend, the saint killed a dragon, and from its blood grew a rose that he gave to a princess. Based on this legend, on this day men give a rose to women, and they give a book in return. However, the gender equality that has been encouraged during the last decades means that very often everyone ends up with both presents.
When? On 23rd April.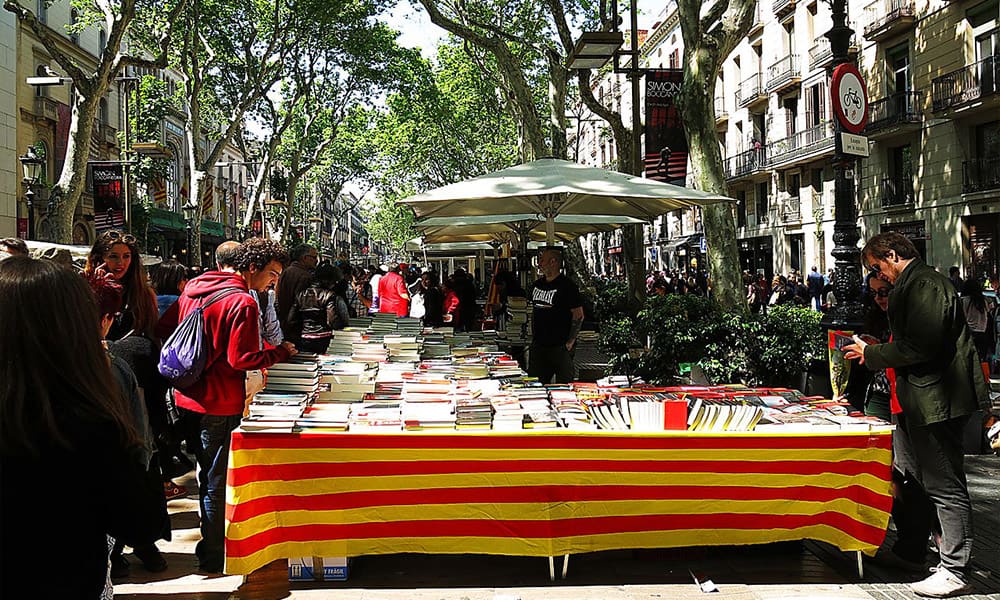 Sant Joan
Originally to celebrate the summer solstice, the shortest night of the year is celebrated both on the beach and on the streets of Barcelona. The best events in Barcelona in 2019 include large bonfires at the crossroads of a lot of city streets, although many people prefer to simply throw firecrackers and fireworks.
When? On 23rd June.
La Mercè
The best-known festival is La Mercè, where, in addition to many folkloric performances on the streets and interesting exhibitions, you will be able to enjoy BAM!, a free music festival that sets up different stages throughout Barcelona where concerts are held. This is why it is one of the best recommendations for Barcelona in autumn.
When? On 24th September.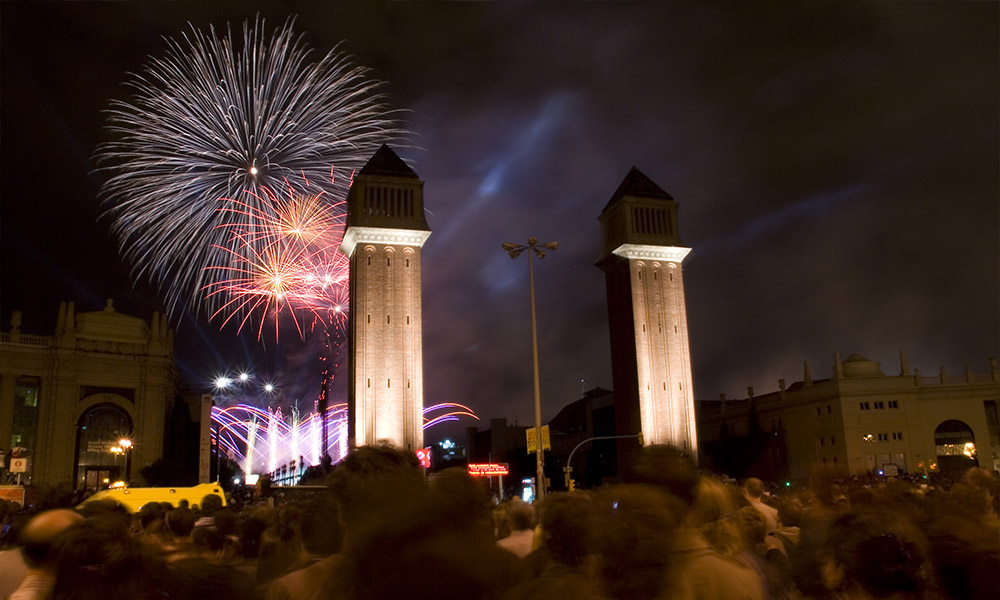 CONCERTS IN BARCELONA 2019
In order to never miss a beat, here is a summary of the best artists that will give concerts in Barcelona in 2019.
Winter concerts in Barcelona in 2019
In January you can listen to Fito Páez's rock melodies within the Guitar BCN festival, which is held in a space with such a perfect acoustics as L'Auditori. February arrives with a great deal of gigs such as the Russian girbland Pussy Riot, who are prepared to turn the Apolo theatre upside down on the 9th, while the most nostalgic fans will be able to recall the best-known hits by the indie band Echo and the Bunnymen, who will be playing live in Razzmatazz on the 14th. Two days later, on the 16th, Massive Attack arrives to give one of the most anticipated concerts of 2019. And, to top it all up, Ozzy Osbourne visits Barcelona with Judas Priest on 3rd March, so heavy metal fans will also be happy.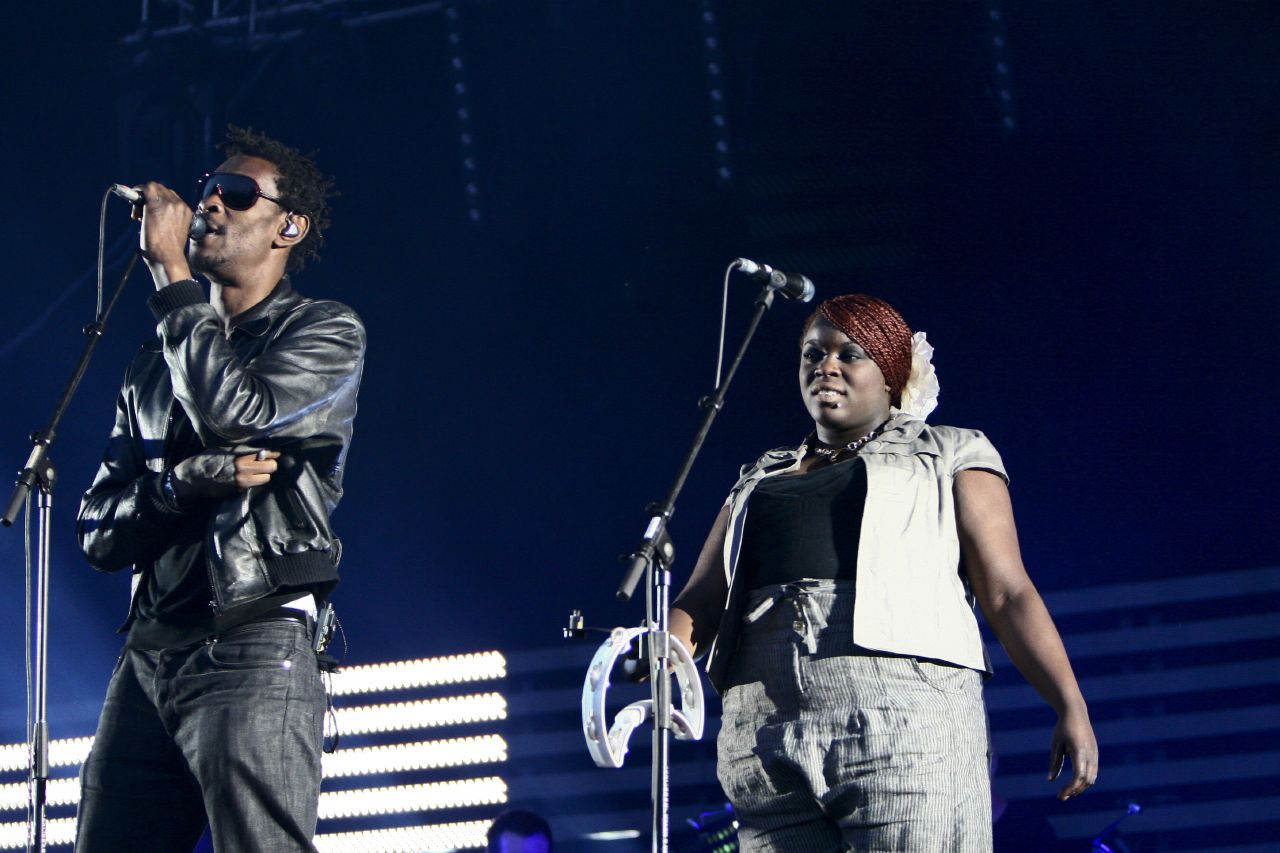 Spring concerts in Barcelona in 2019
The beginning of the good weather and spring asthenia will accompany Florence and the Machine, whom once again performs in the Catalan capital on 20th March. They will be followed by the mass idol Shawn Mendes, who will play at the Palau Sant Jordi on 26th March. Those who enjoy classical music will find in the performance of James Rhodes at the Palau de la Música a show to remember. Once April 2019 arrives, Rufus Wainwright will entertain your evening with his velvety voice on the 9th, and Mumford & Sons will give a folk-pop recital at the Palau on the 27th of this month. Metalheads also have their dose of concerts in spring, since Metallica will visit the city on 5th May, while the German group Rammstein will play on 1st June. On the other hand, on 17th May you must choose between two types of pretty different music, either the soft songs of Salvador Sobral or the catchiest songs of the nineties played by the Backstreet Boys. Also, do not forget that Primavera Sound, one of the most popular music festivals in the city, opens its doors on 30th May. And to close the concerts in Barcelona during this season of 2019, you will have Ed Sheeran playing live on 7th June.
Concerts in the summer of 2019 in Barcelona
The festival season starts in the summer of 2019, when you can enjoy the most innovative electronic music at Sónar, from July 18 to July 20, while those who want to find a music festival can attend Barcelona Beach Festival, a great opportunity to listen to the most recognized DJs. You can also do so at DGTL, which is held in August. In addition, if you like to listen to different styles of music, in parc del Forum you will have the option of dancing to the sound of great bands and get to know some new ones at Cruïlla Festival, which offers a great musical variety.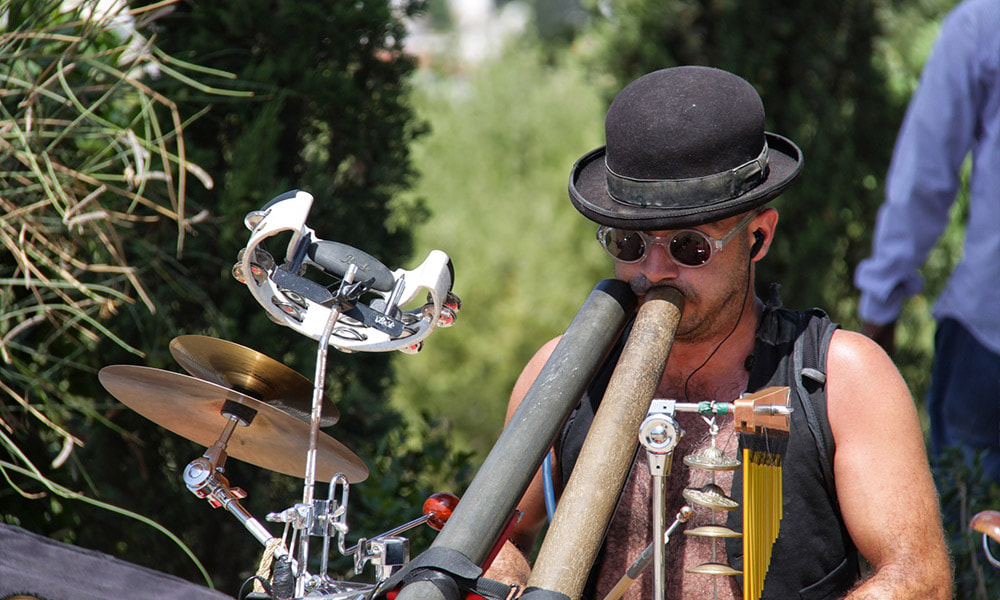 Concerts in autumn 2019 in Barcelona
And as soon as autumn begins, the concerts in Barcelona in 2019 have other surprises prepared for music lovers. It will start with a concert by crooner Michael Bublé on 27th September and will continue with more festivals such as the Barcelona Jazz Festival, or Mira festival, an audiovisual arts experience combined with the most modern music at the Fabra i Coats factory.
CONGRESSES AND FAIRS IN BARCELONA IN 2019
Do you want to visit the city for a fair or congress? Here you will find the most important events in Barcelona for 2019 for any type of business:
Expohogar
Whether you are looking for inspiration to decorate your home or if you are an expert in interior design, here you will find the latest news and trends of the season. In addition, Expohogar shares space with Barcelona Joya, so you can take advantage of it to discover some unknown brands and perhaps allow yourself a treat.
When? From 26th to 29th January.
Mobile World Congress
Without a doubt, this is the busiest congress of the year in Barcelona. All the digital technology brands will visit the fairgrounds in a frantic week that fills the city with life and the most futuristic gadgets.
When? From 25th to 28th February.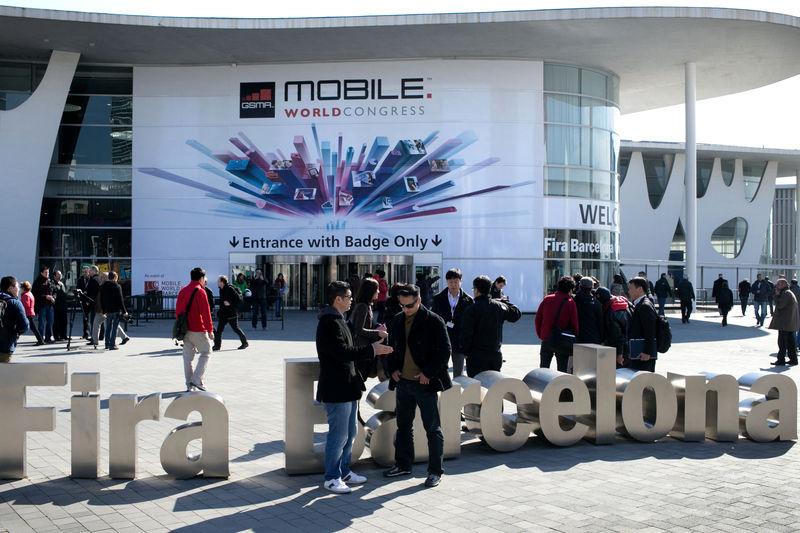 Salón del Cómic
One of the most veteran international fairs in Barcelona is this unmissable event for any comic book fan. Find stands, novelties, workshops, talks with authors … everything you could wish for!
When? From 4th to 7th April.
Motoh!Barcelona
Scooters, jet-skis, high-end motorbikes, these dates are essential for any motard, since you will find all kinds of brands and offers.
When? From 4th to 7th April.
International Women's Forum World Cornerstone Conference
An exchange of impressions among female leaders of each sector on a global scale, talks on topics as varied as ecology, economy or progress, moderated by the most influential women. You will find all this and much more in the international women's forum.
When? From 10th to 11th April.
Motor show
Another of the most outstanding events in Barcelona for 2019 is this show where some of the most significant novelties in the motor world are presented. In addition, you will find exhibitions of historic automobiles and other surprises.
When? From 11th to 19th May.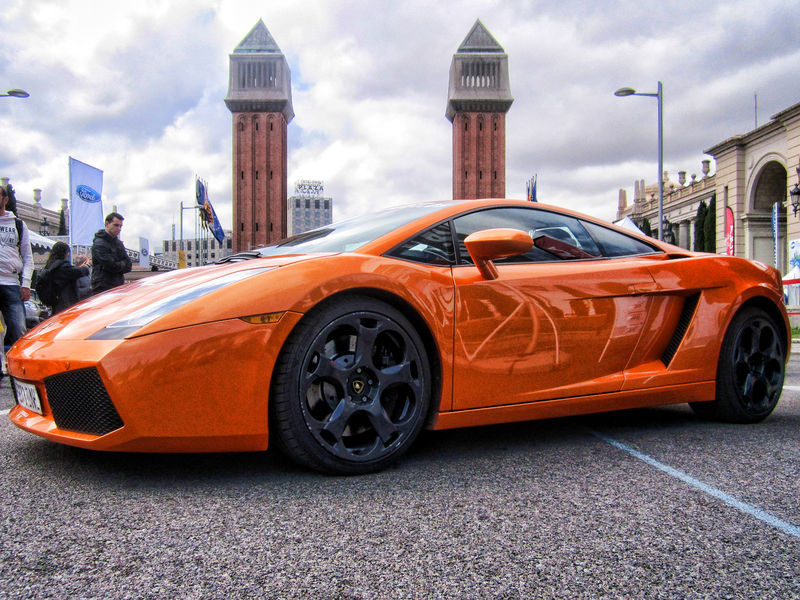 World Conference on Lung Cancer
The WCLC reaches its 20th edition with one of the most important conferences for those experts in lung cancer and other thoracic malignancies. Experts come to the city from more than 100 countries with the intention of discussing the latest advances in the cure of these diseases.
When? From 7th to 10th September.
Salón del Manga
Any otaku that is visiting Barcelona knows that here they will find their personal oasis. Japanese culture predominates in this fair and, especially, any product related to the world of manga comics.
When? From 31st October to 3rd November.
Gastronomic Forum
To end the events of 2019 on a good note, at this fair you will find a great variety of master classes to be a first-class chef, the most innovative products and culinary techniques for professionals, and the most demanding producers.
When? From 10th to 12th November.
SPORTS EVENTS IN BARCELONA 2019
Finally, if you want to play sports in the capital of Catalonia or witness some of the most important sporting events in the area, here are some ideas:
Races in Barcelona 2019 and other events for athletes
The half-marathon of Barcelona opens the season for runners on 10th February, which will cross a large part of the city. On the other hand, the Family run is an opportunity to do some sport with your children on 17th March. On 10th March, those who are more daring can sign up for the Barcelona marathon, while one of the most popular races takes place on 7th April. It is the Corte inglés race, which has been taking place for more than 40 years. Once the summer heat has passed, you can also take part in the Cursa dels Nassos, which is celebrated every year on 31st December.
Your date with motorsports in Barcelona 2019
Motor enthusiasts will not want to miss the Barcelona Sitges Rally, which sees classic cars return to the roads of Garraf thanks to this event that takes place between 16th and 18th March. On the other hand, the weekend of 10th to 12th May one of the most outstanding events in Barcelona in 2019 takes place: The Formula 1 Grand Prix in Montmeló, only 20 minutes away from Barcelona. Finally, in June, Marc Márquez's admirers can see him in action on the same circuit on the weekend of 14th to 16th June.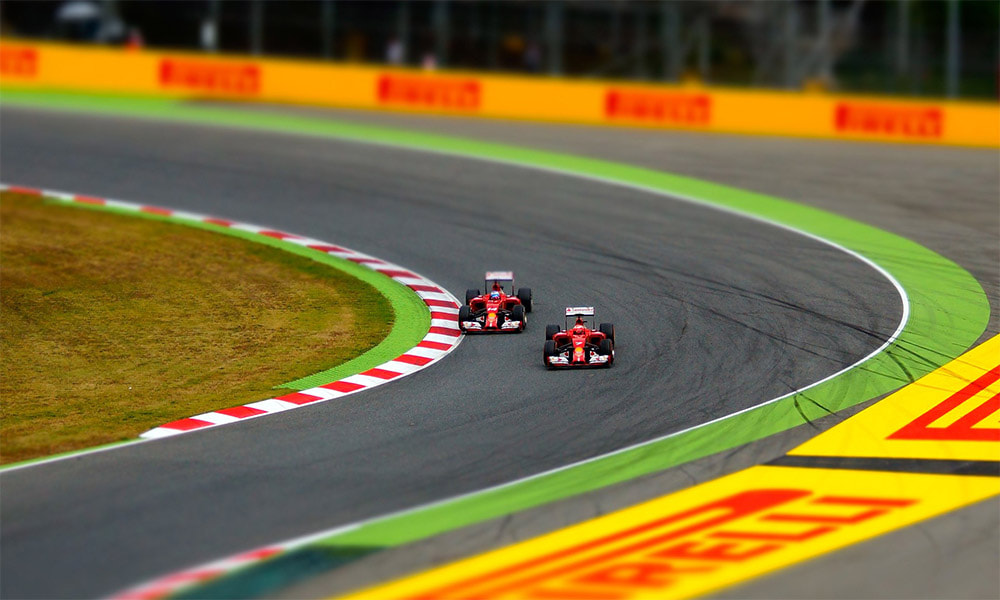 Wheels are king this year
If you like sports on wheels, you can watch the Catalonia Cycling tour, which arrives in Barcelona from 25th to 31st March. Who knows, you may be encouraged to try one of these bike routes in Barcelona… On 5th May comes the International Catalan Mountain Bike Cup, one of the best events for mountain biking fans. Finally, from the 4th to the 14th of July you will have the opportunity to witness the World Roller Games, which are held for the first time in Barcelona.
MORE INTERESTING STUFF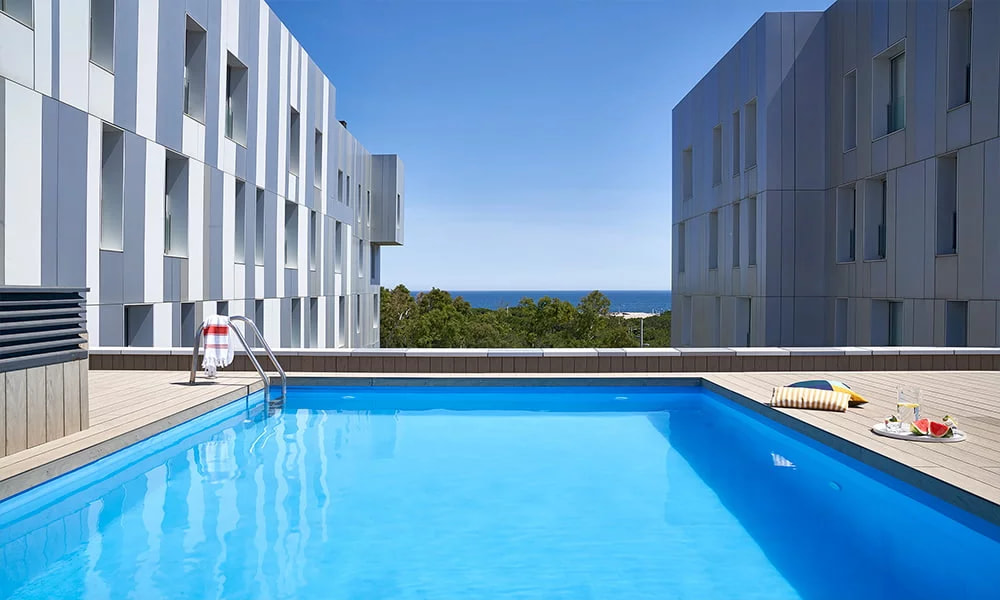 Holiday apartments by the beach in Barcelona
Since 2010, Lugaris Apartaments has been offering you the best holiday rental flats in Barcelona, perfect for a family holiday, with friends or as a couple, or for medium-term stays.
You can choose between apartments near the beach in Barcelona, at Lugaris Beach, with sea views, 2 swimming pools (one for adults and one for children) and capacity for up to 6 people, and the Lugaris Rambla flats, located on the Rambla de Poblenou and just 300 m from Bogatell beach, with a balcony or terrace of up to 22 m2 and ideal for couples or families and groups of up to 5 people. All our luxury flats in Barcelona are air-conditioned and equipped with all the appliances, furniture and bed linen you will need during your stay. They also have satellite TV and free high-speed Wi-Fi connection, as well as a safe and a 24-hour private security service.
What's more, when you make your booking, you can reserve many other additional services: international press in your flat, parking space, transfer service to and from Barcelona airport, bicycle hire, supermarket shopping, museum, sports and show tickets, babysitting service and much more.

For more information, contact Lugaris Apartments without obligation.