Paris, Venice, Rome … the cities traditionally known as the most romantic in Europe have nothing to envy from Barcelona, a place that can be as cosmopolitan as it can be intimate. If you have decided to travel to Barcelona with your partner, you should know that the number of activities you will find will surprise you pleasantly: From romantic dinners to secret places, as well as the most amazing activities you can imagine. Today, Lugaris wants to give you some ideas on the best things to do in Barcelona as a couple, with surprising proposals for all kinds of tastes and styles.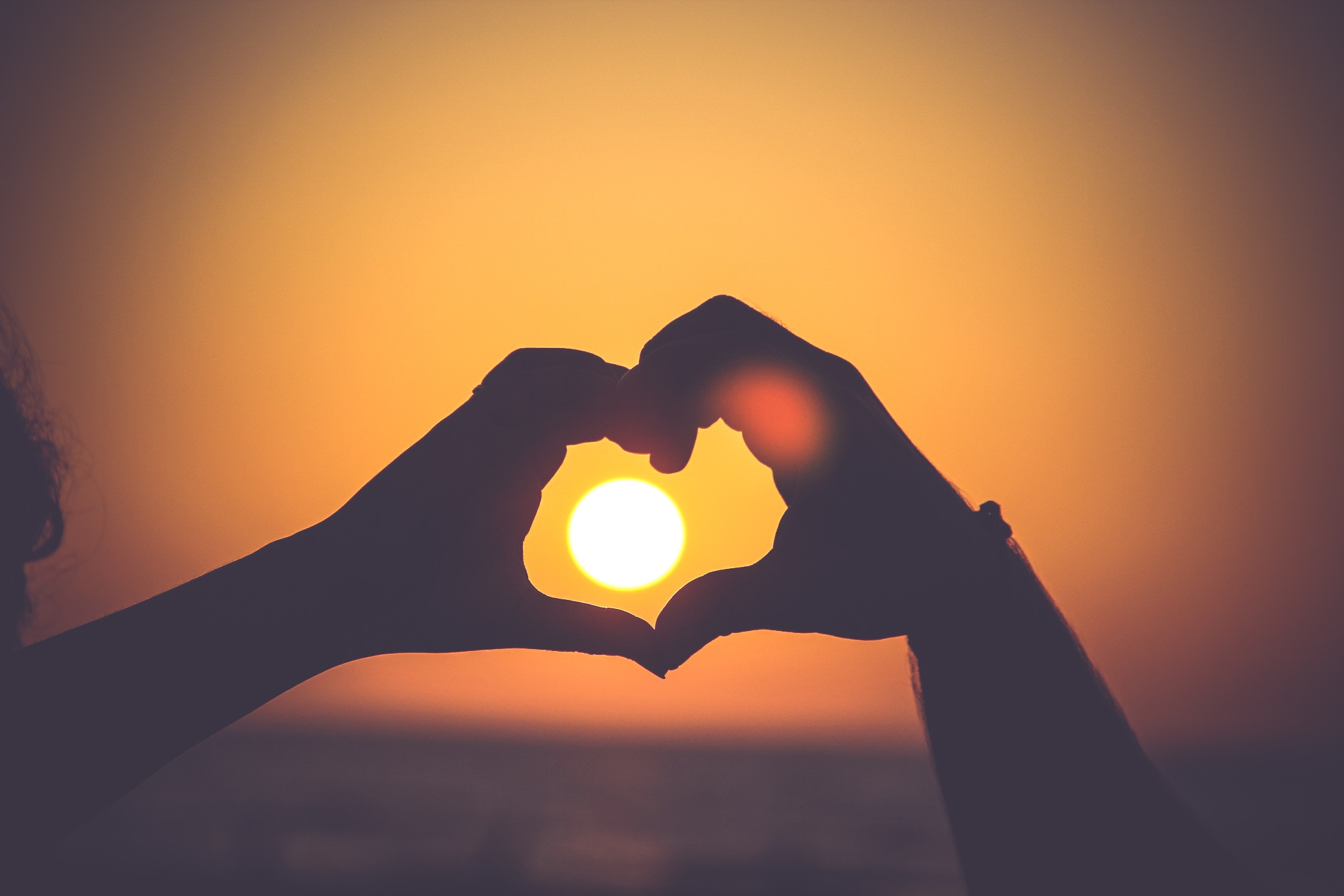 EXPERIENCES AS A COUPLE IN BARCELONA
There is a great number of fun things to do in Barcelona, unique plans that will become unforgettable experiences for both of you. We have chosen some of the best options to spend a whole romantic day in Barcelona as a couple:
Excursion to Tibidabo
Don't know what to do in Tibidabo? This mountain has plenty of activities that are ideal for couples, from cycling routes for two or unbeatable views of the city, to a romantic dinner, this is undoubtedly a unique plan for a whole day dedicated to just the two of you. Without a doubt, the best place to start the day is at the centennial amusement park of Tibidabo, with classic attractions and some for the most daring. In the afternoon you can enjoy the magnificent sunset that is observed from its magical viewpoint and end the evening with a dinner under the stars at the Fabra Observatory.
A good spa to relax your senses
A perfect experience that will leave your body and mind fresh is to book an appointment at a spa as a couple, even better if you also add in a massage. One of the most romantic ideas is to take your partner to one of the most spectacular spas in Barcelona, as is the case of Aire, the old thermal baths located in a 17th century building in El Born neighborhood, where you can relax in its wet area or even book a wine bath for two, massage included. Another option away from the center is the Blancafort spa, located in the village of La Garriga. Here you can choose between several relaxation areas to live experiences that will transport you to the ancient era, from the Balinese area to the Turkish baths. In short, everything you expected from a thermal spa.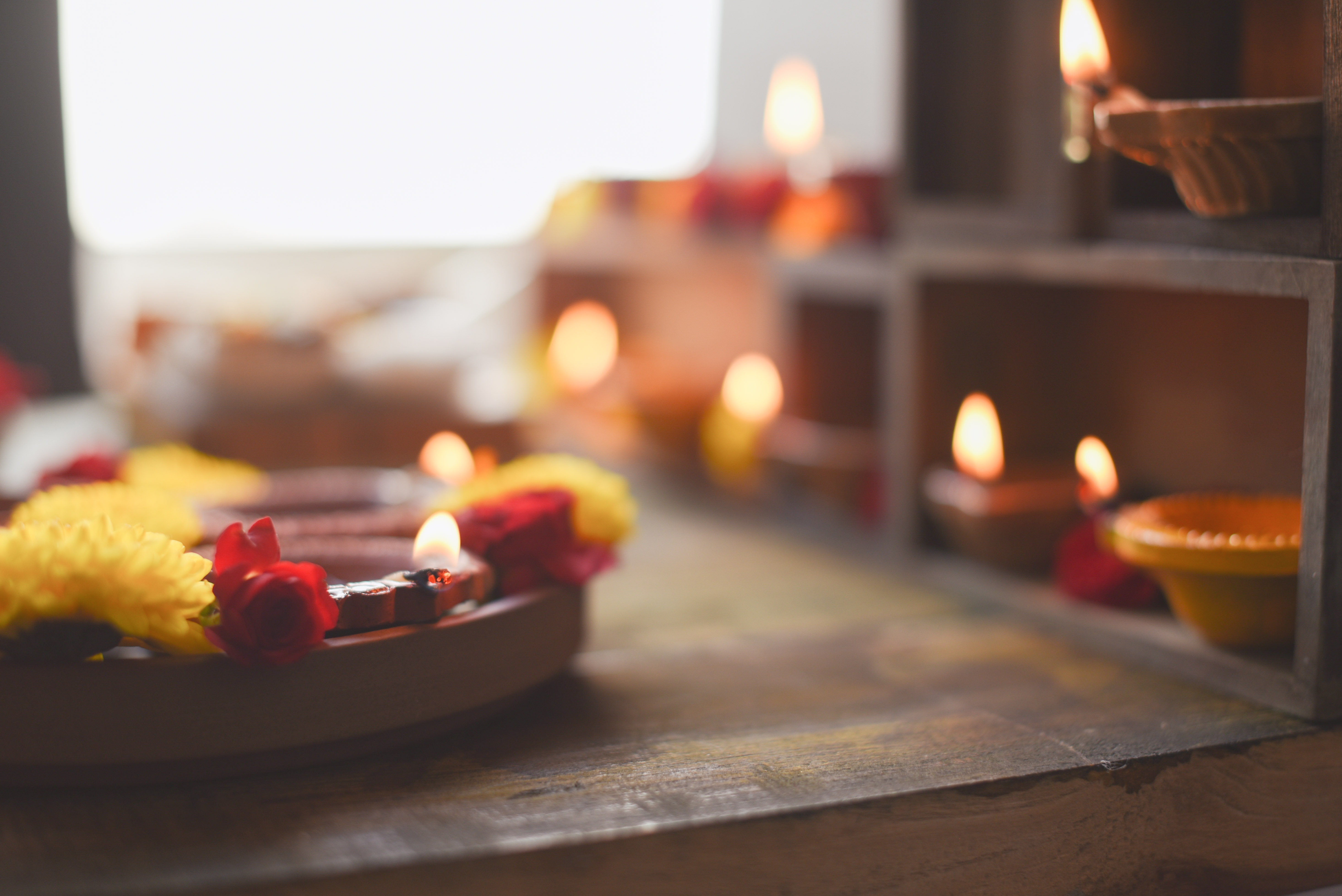 Wine tasting
Of all the typical drinks in Barcelona, one of the most appreciated is wine, and it is not surprising, since there are some of the most productive wineries in Catalonia in this province. At Vila Viniteca you will have the opportunity to get to know the most important designations of origin in these lands and to learn about the culture of wine in depth. Another option is to make a small excursion to the Penedés region, the wine region par excellence. Visit wineries that are as well-known as Torres and attend a wine and cheese pairing for an ideal day out as a couple.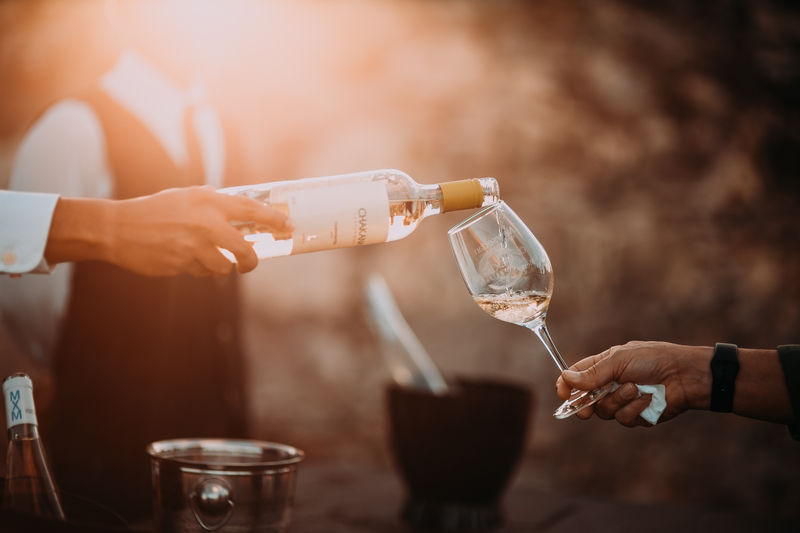 Excursion on a sailboat
And for those of you who have the soul of a sailor, there is nothing like taking a boat trip along the Barcelona coast. The most romantic option is to book a boat trip at dusk, when the colors of the Catalan capital will bring out its best profile. However, there are several options such as a brunch on the high seas or the possibility of adding some entertainment to the evening with flamenco guitarists, you choose!
Activate your creativity
If you are searching for the best things to do in Barcelona as a couple and none of the experiences above have convinced you, we have thought of an alternative that we think may suit you down to the ground. You only live once, this why you must try everything, at least once in your lifetime. This is the philosophy of companies like Iolo Planet that organize unique activities that will boost your creativity, such as a watercolor painting class through the most picturesque streets of Barcelona, a masterclass to learn how to make marmalade or a workshop to create your own sustainable lamp.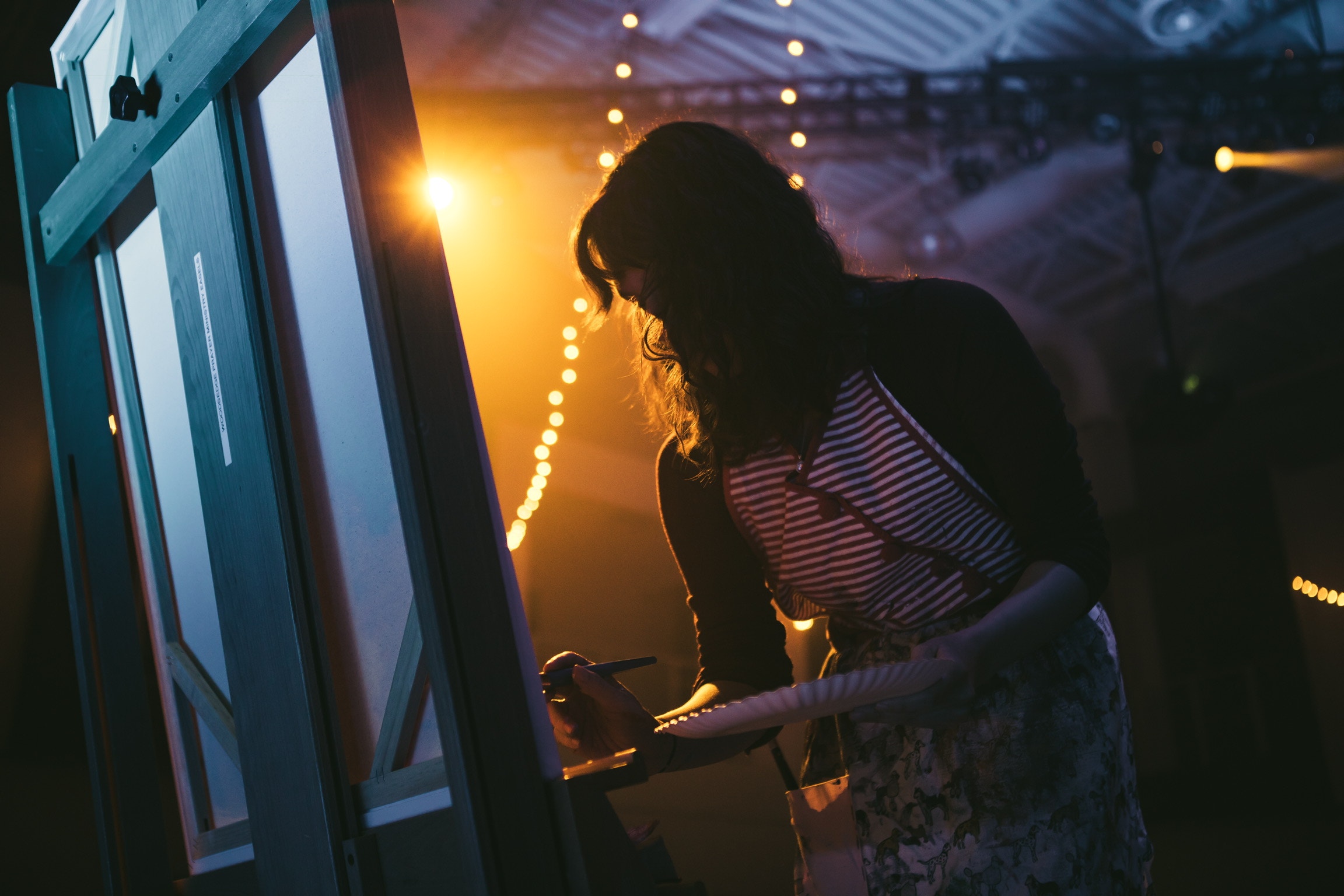 ROMANTIC THINGS TO DO IN BARCELONA WITHOUT MONEY
Don't want to spend anything on your romantic date? Do not worry! There are so many completely free plans that you will not be able to do them all in just one day. We assure you that in this list you will find the best romantic things to do in Barcelona without money. We are sure they will convince you!
Visit the best museums
Any art lover has the opportunity to visit the most interesting exhibitions of the moment thanks to this initiative that opens the doors of different spaces in the city to the general public. These include the Picasso Museum, the History Museum of Catalonia, MNAC or the Maritime Museum, which are free on the first Sunday of each month and every Sunday from 3 pm. In addition, the Centre de la Imatge, located inside the Palau de la Virreina, is completely free during all days of the year.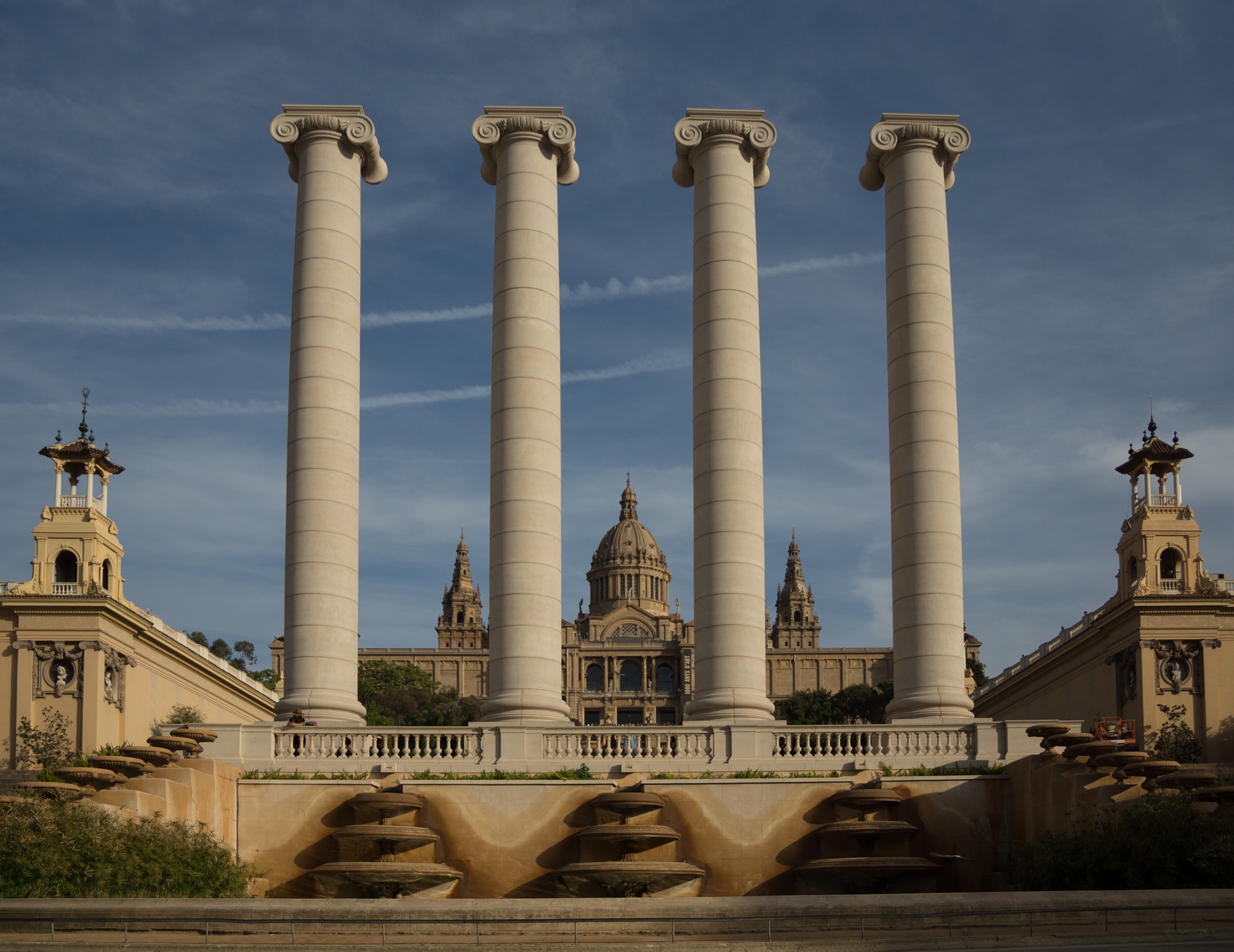 Amazing viewponts
Taking a romantic walk to get an unforgettable panoramic view of the city is very easy, since there are a large number of viewpoints in Barcelona that will take your breath away. One of the most popular is the Turó de la Rovira, better known as the Bunkers del Carmel, in the district of Horta. But if you want some alternatives that are less popular, we recommend you climb the bell tower of the church of Santa María del Pi or take a trip to the Turó del Putxet park.
Bars with performance included
If you happen to get a rainy day in Barcelona and you want to have a romantic day, what better idea than to go to one of the cultural bars that offer performances completely free of charge. From poetry to theater, to musical performances and monologues, the shows that you will find in these places have nothing to envy those of the great theaters of the city. Among the most outstanding, the Mediterráneo, which is free every Monday so you can listen to new stand-up comedians, Club Cronopios, where you will listen to both singer-songwriters and poets, or the Big Bang Bar, ideal to attend a good jam session.
Barcelona Parks
What is more romantic than a walk surrounded by nature with your partner? If you want to find an ideal date that does not entail cashing out, a visit to the most charming gardens in the city is the solution. Take a picnic basket for lunch with the sound of birds as background music in the Ciutadella, where you can also take a ride in a boat; or spontaneously get lost in the Horta labyrinth, a classic for couples in Barcelona. Other lesser known places are the gardens of Tamarita (one of the most romantic), and the historic botanical garden, ideal to find a shade in the days of maximum heat.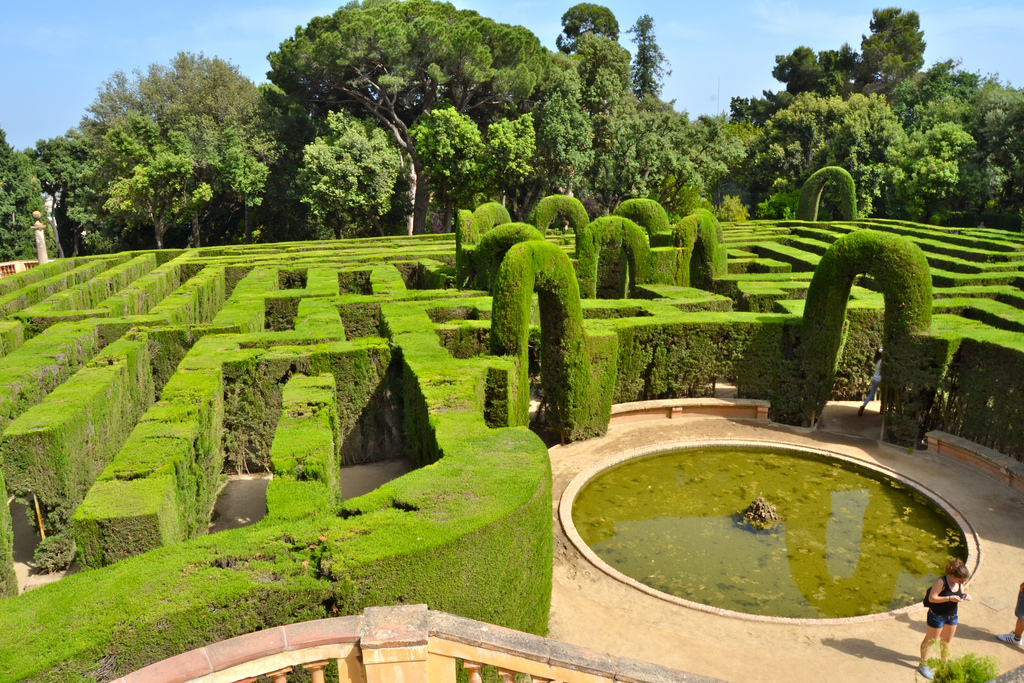 SECRET PLACES TO GO IN BARCELONA AS A COUPLE
What completely unique and unexpected things can you do as a couple in Barcelona? It seems that every corner of this city is already reviewed and that there is nothing new to discover. Well, we do not know if they will be brand new for you, but we promise that these romantic places will be free of crowds.
Jardins de Cervantes
What completely unique and unexpected things can you do as a couple in Barcelona? It seems that every corner of this city is already reviewed and that there is nothing new to discover. Well, we do not know if they will be brand new for you, but we promise that these romantic places will be free of crowds.
La Caseta del Migdia
In the middle of Montjuïc mountain you will find this small outdoor bar. Considered one of the best terraces with views of Barcelona, here you can admire the wonderful panoramic view of the Mediterranean and the sunset. Although it is more enjoyable in summer, they are also open in autumn and winter until nightfall.
Cafè Vienès
Do you know that Woody Allen is a regular at this place? The director of Vicky, Cristina, Barcelona always stays in this beautiful hotel designed by the modernist architect Lluís Domènech i Montaner. One of the main reasons, in addition to its impressive architecture, is that jazz sessions are held here every Thursday, with several options of tapas or full-course dinners. In addition, you should know that this was chosen as one of the locations of movies filmed in Barcelona. Can you guess what film was recorded here?
Platja del Garraf
If you are looking for a spot to sunbathe that is not taken by other tourists, one option is to leave the center of Barcelona. And one of the best beaches on the outskirts of Barcelona is the beach of Garraf: romantic, secluded and clean.
Santa María Reina
Also known as the parish of Pedrables, this church surprises with its enormous resemblance to Florentine architecture. However, it is a Neo-Renaissance work that was built in 1922 as a subsidiary of the Monastery of Montserrat. This quiet place is as picturesque as it is calm, and its large staircase surrounded by cypresses will give your romantic date an incredibly Italian air. Without a doubt, this could be on our list of secret places to go in Barcelona.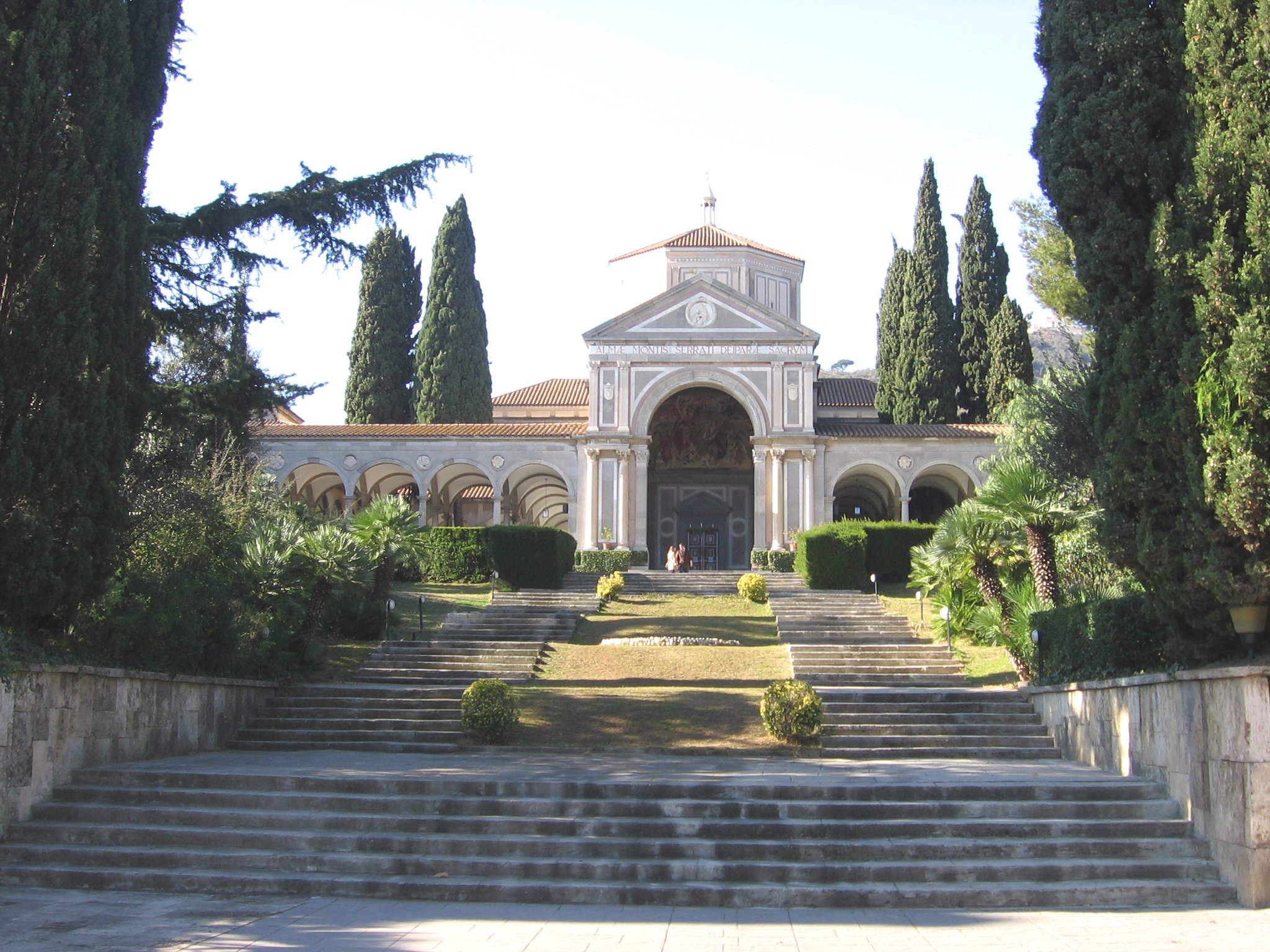 WHAT TO DO ON VALENTINE'S DAY IN BARCELONA
Although all the ideas on things to do in Barcelona as a couple are perfectly valid, we wanted to add some special ideas so that your Valentine's Day in Barcelona is completely unforgettable.
El Bosc de les Fades
One of the most popular bars for a date is El Bosc de les Fades, hidden in the alley that also leads to the Wax Museum. With different environments, here you can feel like you are in an enchanted forest or in a dollhouse while you have a hot drink. Choose your corner to spend an original Valentine's date in Barcelona.
Romantic restaurants
One of the most popular activities for Valentine's Day is definitely a romantic dinner at some of the most select restaurants. Yes, there are hundreds of restaurants in Barcelona where you can spend the evening, but we are going to name the most exciting. If you want an original dinner, we recommend L'eggs, one of the recommended places when thinking about eating in Gràcia, where you can taste a lot of dishes based on a star product: eggs. Another great choice is the CDLC, or Carpe Diem Lounge Club. Here you can enjoy the most intimate dinner in a room where you can close the curtains for further privacy. And if you want a suggestion in the neighborhood of Poblenou, close to our luxury apartments in Barcelona, we recommend Can Recasens, an intimate place full of candles and lights where you can taste the best Catalan cuisine and even a delicious fondue.
Theaters that will make you fall in love
Culture lovers will be able to enjoy the most innovative works and musicals in a space without rival. Although the theaters of Barcelona have an enviable offer, we recommend several that are ideal for Valentine's Day. The Tívoli theater, built in 1919. One of the settings of Pedro Almodóvar's film, All about my mother, its neo-Baroque style interior will leave you amazed. Another safe bet is one of the best-known theaters in Barcelona: the Coliseum. The impressive building conceived as a cinema, today has some of the most spectacular shows in the city. And finally, what is more special than an evening at the Gran Teatre del Liceu?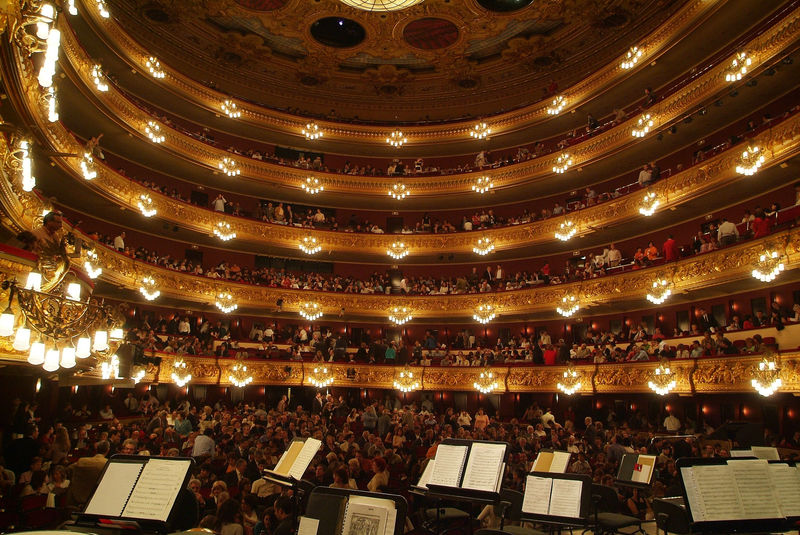 Mirador del Alcalde
If you are looking for an activity during Valentine's Day, a walk around the three terraces of the Mirador de l'alcalde is your ideal choice. Between the flowerbeds, you will find a large Mediterranean garden full of white pine and palm trees, and you will have the chance of enjoying spectacular views of the sea.
Now that you know what to do in Barcelona, we invite you to explain your tips to help others choose the best things to do in Barcelona as a couple.