"The happiest street in the world, the street where the four seasons of the year live together, the only street on Earth that I wish would never end, rich in sounds, abundant with breezes, beautiful encounters, blood-old." This is how the great Federico García Lorca referred to Les Rambles, the most picturesque artery in the Catalan capital and one of its main claims.
But what does this street have to make one of the best poets of all time fall in love with it (and thousands and thousands of tourists)? More than a post, the avalanche of answers that could be given is enough to write a book. And to extend the preparations for your well-deserved holiday in Barcelona. Therefore, and to make things easy for you, here we summarize 12 things to do in Les Rambles that you cannot miss.
1. ENJOY THE THEATER IN BARCELONA
As we tell you in our article about the best theaters in Barcelona, the first theatrical performance in Barcelona was held more than four centuries ago right next to Les Rambles, which at that time was not a street, but a stream. Since then, it has been one of the busiest roads in Barcelona and it has given continuity to this extensive scenic tradition. Proof of this is that it houses several theaters: Capitol Club, at number 138; Teatre Poliorama, in 115, and the Gran Teatre del Liceu, in 51-59, the operatic cathedral through which the main stars of bel canto have paraded since the 19th century. Do you want to enjoy a night at the opera in Barcelona too?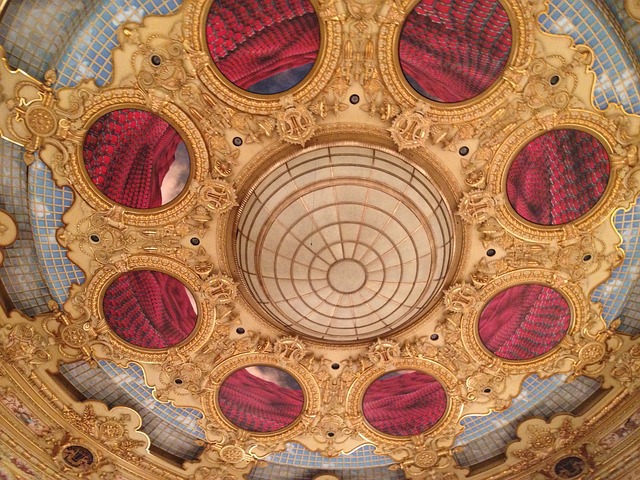 2. VISIT A MUSEUM
Despite not being among the most visited, Les Rambles also accommodates some of the museums of Barcelona that we advise you to discover. One of them is La Virreina Centre de la Imatge, at number 99, a cultural space that opens its doors in an old palace and where interesting photography and photojournalism exhibitions are organized. In addition to having a free entry, on the ground floor you will find a tourist information point. The other free museum in Les Rambles is the Arts Santa Mònica center, at number 7 and located in the old convent that gives it its name. The exhibitions held there include multimedia elements and are related to contemporary art.
This list ends at the Erotic Museum, at number 96, and the Wax Museum (in Passatge de la Banca, 7, an alley that ends in Les Rambles). In addition, at number 10 of the neighboring Plaça Reial, the Setba Foundation opens its doors, which can be visited from Monday to Friday from 10:00 a.m. to 8:00 p.m., and on Saturdays, from 10:00 a.m. to 2:00 p.m.: 00 h. Right next door, where the Avenue of Les Drassanes begins, is the Maritime Museum of Barcelona (MMB).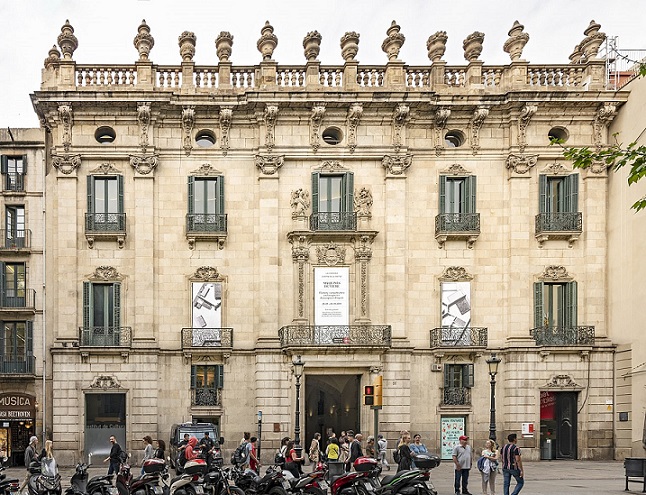 3. ADMIRE ONE OF GAUDÍ'S FIRST WORKS
If none of these options convinces you for a culture outing in Barcelona, we have an ace under our sleeve. How a Gaudí building and declared a World Heritage Site by UNESCO? We are talking about the Palau Güell, one of the first orders received by the architect from Reus from his patron, the industrialist Eusebi Güell. Built between 1886 and 1890 and designed to serve as a family residence, this jewel is part of Gaudí's orientalist stage. And although technically it is in Les Rambles, it is just around the corner. Literally (in Nou de la Rambla, 3-5).
In any case, this is not the only work by Gaudi that is next to Les Rambles: if you look at the aforementioned Plaça Reial, you will see wrought iron streetlamps that bear his signature.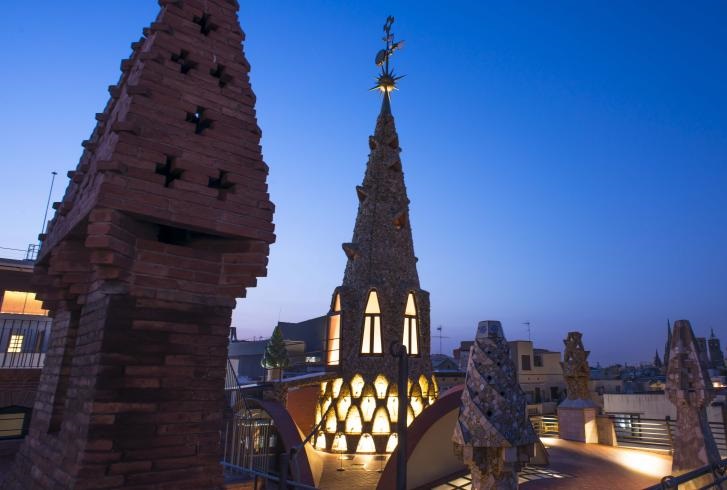 4. TOUR A MODERNIST MARKET
At number 91, Les Rambles, you will find one of the main claims on this street: the Boquería market, also called Sant Josep market, the largest in Catalonia. Open in 1840 and with an area of 2,583 m², this municipal area has more than 300 food stalls in which countless local and exotic products are sold. Neighbors, restaurants and tourism fill the place. Precisely, the massification of visitors has forced to limit the number of organized groups that access its interior. Therefore, we recommend you go on your own, if possible. Another tip is to pay attention to the modernist decoration at the entrance. You're going to love it!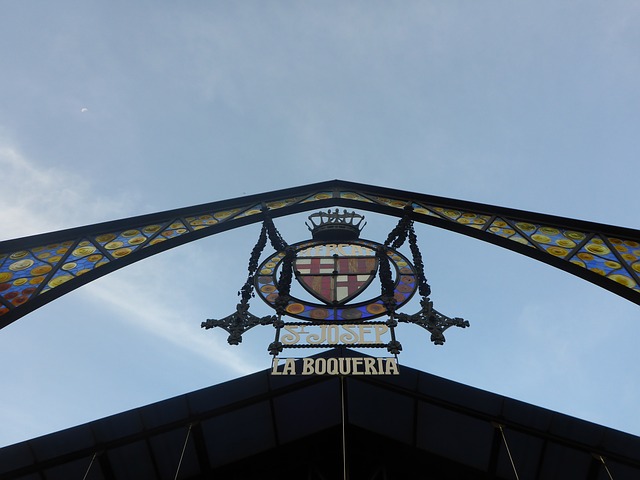 5. TAKE A PEEK AT ITS OUTDOOR MARKET
In the lower part of Les Rambles, at the height of the Wax Museum, you will find stalls selling handicrafts, where you can take a good souvenir from Barcelona to surprise your loved ones when you return. Items include jewelry and leather goods, handbags and accessories, t-shirts, decorative items, stationery, pictures … Choose your favorite! And if you prefer, buy a bouquet of flowers at the florists that are a few meters away. The florists of Les Rambles, an entire institution, will be happy to assist you.
6. SEE THE HUMAN STATUES OF LES RAMBLES
In the section that is closest to the port, one of the great classics of this corner of Barcelona is never missing: the human statues, disguised actors who remain motionless for hours and only show that they are flesh and blood when someone offers them a coin. As commendable as their perfect characterization – which includes a thick layer of body paint – is the ability of these professionals to stoically withstand the intense sun of Barcelona or the cold of winter, sharpened by their proximity to the sea.
7. GO UP TO THE COLUMBUS VIEWPOINT
Although many do not know, this iconic 1888 monument hides a small elevator inside. This allows you to reach a small viewpoint. From there, and thanks to its 60 meters in height, you will enjoy magnificent views over Les Rambles and the port of Barcelona. Want to give it a go?
8. HAVE A DRINK IN A CHARMING BAR
We can't think of a better way to take a break from your tour around Barcelona than entering one of the cool bars you'll find in the area. Among the most elegant, we should refer to the Café de l'Òpera (1929), located at number 74 and art nouveau landmark. One of the most beautiful is El Bosc de las Fades, located on the Passatge de la Banca, just in front of the Wax Museum. Its interior is a careful recreation of a forest – a storm with light and sound is even punctually simulated – where you can relax in an intimate and relaxed atmosphere. The same could be said of the veteran Bar Pastís, a bohemian and vintage place with French air, whose walls hang old and old photos and posters of Edith Piaf, and where there are usually live performances (it is in the street of Santa Monica, 4). Nearby, you will find the legendary London Bar, in Nou de la Rambla, 34. This centennial establishment not only stands out for its live music offer, but also for its careful modernist aesthetics. Since 2018, these two classic bars share owner.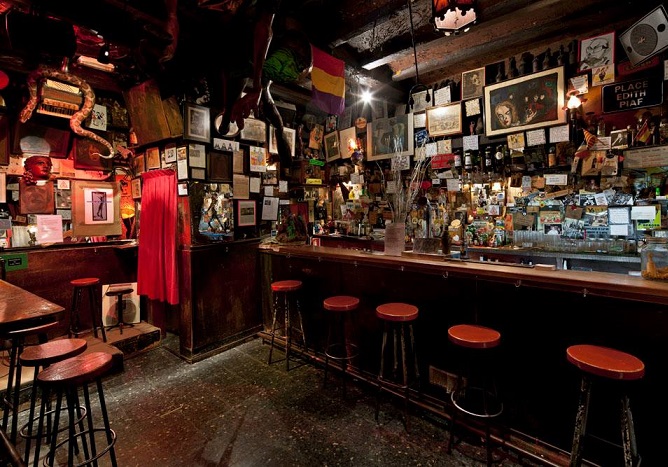 9. TAKE A RIDE ON LAS GOLONDRINAS
This activity is one of those that do not go out of style, and it is another of the things to do in Les Rambles. In the port of Barcelona, just where this street ends, you can ride these small tourist and recreational boats, created in 1884 by the Indian Jue Descalón. In 1993, these endearing ships began to cover a new route to the Port Olímpic. The tour begins at the Moll de Drassanes, 2. Feel like contemplating the skyline of Barcelona from the water?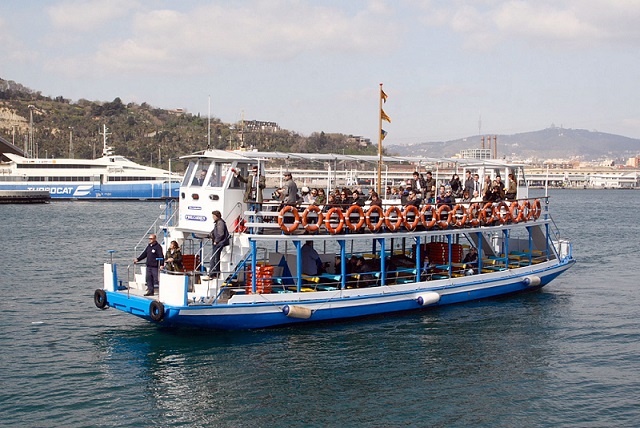 10. ATTEND A FLAMENCO SHOW
Although the birthplace of flamenco is Andalusia, Barcelona is one of the best cities in Spain to enjoy this centenary art. And Les Rambles, the place that concentrates a greater number of places to vibrate with singing, dancing and cajón percussion shows. Here you will find references such as Flamenco Casa Lola, at number 12, or Tablao Cordobés, at number 35. In addition, in Plaça Reial you have Los Tarantos, the oldest flamenco venue in the city (it has been on the map since 1963).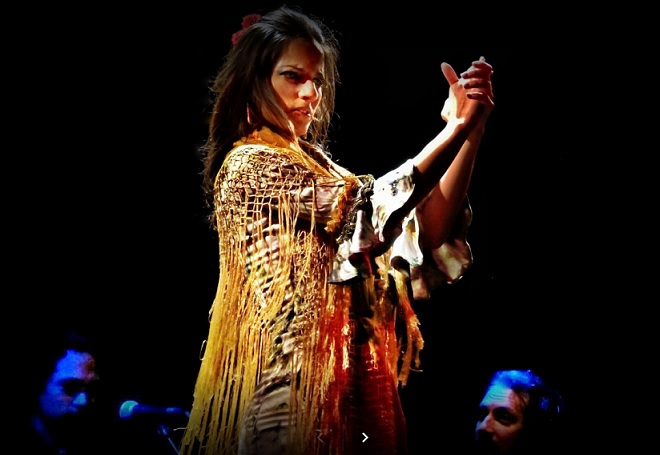 11. BUY AND SELL STAMPS AND COINS
If you are fond of collecting, do not forget to visit Plaça Reial from 09:00 a.m. to 2:30 p.m., where the Numismatics and Philately Market is celebrated every Sunday. Of the 92 authorized stalls, 60 are coins and 32 are stamps. In addition, it is also possible to find cava plates, coasters or sugar sachets, although not all of these products are for sale.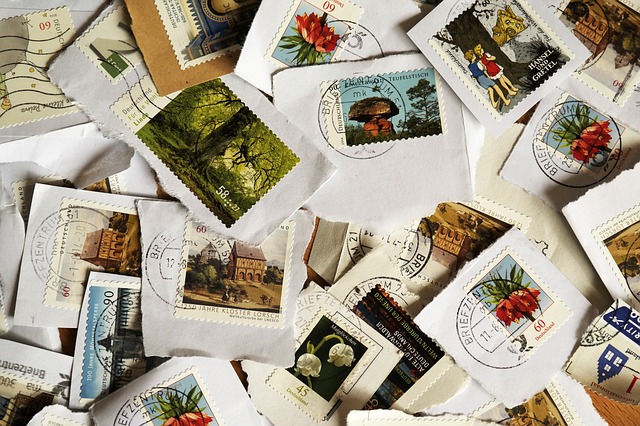 12. TRY THE CONFECTIONERY AT ESCRIBÀ PASTRY SHOP
Founded in 1906, Escribà pastry shop is one of the most famous in Barcelona and a sure hit for those with a sweet tooth. Their entrance is a gift for the eyes. A statement that also applies to its impressive modernist facade. One recommendation: if you want to treat yourself, try their exquisite lip-shaped tartlet.
To get to Las Ramblas from our beach apartments in Barcelona, the fastest is to take the subway at the Selva de Mar or Poblenou station, both of the L4, and get off at the Urquinaona stop. From there, you will reach the beginning of this boulevard in 5 minutes on foot and, of course, the mythical Canaletes fountain, which says you have to drink if you want to return to Barcelona. If you prefer, the Catalunya metro stop (L1 and L3) and the Ferrocarrils de la Generalitat, of the same name, are also a good choice.
Are you missing things to do in Les Rambles? If so, remember that you can send us your comments and suggestions.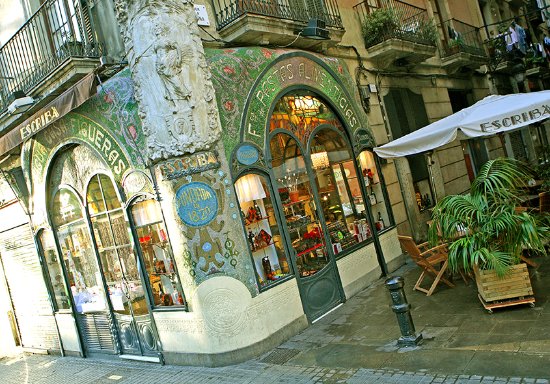 MORE INTERESTING STUFF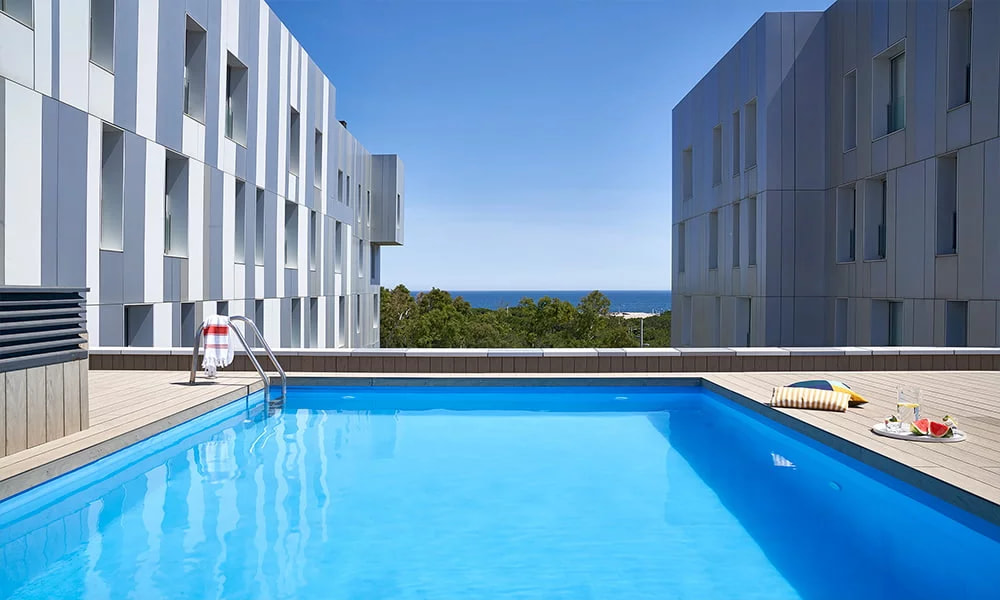 Holiday apartments by the beach in Barcelona
Since 2010, Lugaris Apartaments has been offering you the best holiday rental flats in Barcelona, perfect for a family holiday, with friends or as a couple, or for medium-term stays.
You can choose between apartments near the beach in Barcelona, at Lugaris Beach, with sea views, 2 swimming pools (one for adults and one for children) and capacity for up to 6 people, and the Lugaris Rambla flats, located on the Rambla de Poblenou and just 300 m from Bogatell beach, with a balcony or terrace of up to 22 m2 and ideal for couples or families and groups of up to 5 people. All our luxury flats in Barcelona are air-conditioned and equipped with all the appliances, furniture and bed linen you will need during your stay. They also have satellite TV and free high-speed Wi-Fi connection, as well as a safe and a 24-hour private security service.
What's more, when you make your booking, you can reserve many other additional services: international press in your flat, parking space, transfer service to and from Barcelona airport, bicycle hire, supermarket shopping, museum, sports and show tickets, babysitting service and much more.

For more information, contact Lugaris Apartments without obligation.