Some buildings such as the Casa Batlló or the Sagrada Familia are the most chosen when visitors wonder what to do in Barcelona. It is not surprising, since the architect Antoni Gaudí has acquired international fame thanks to his vision of modernism and the magic that surrounds his buildings, which have captivated locals and visitors, making them some of the most important attractions in the city. If you are asking yourself: what was Gaudí inspired by? Lugaris will give you an explanation. Thus, whenever you want to take a modernist tour in Barcelona, you will have a good base to understand this unique artist.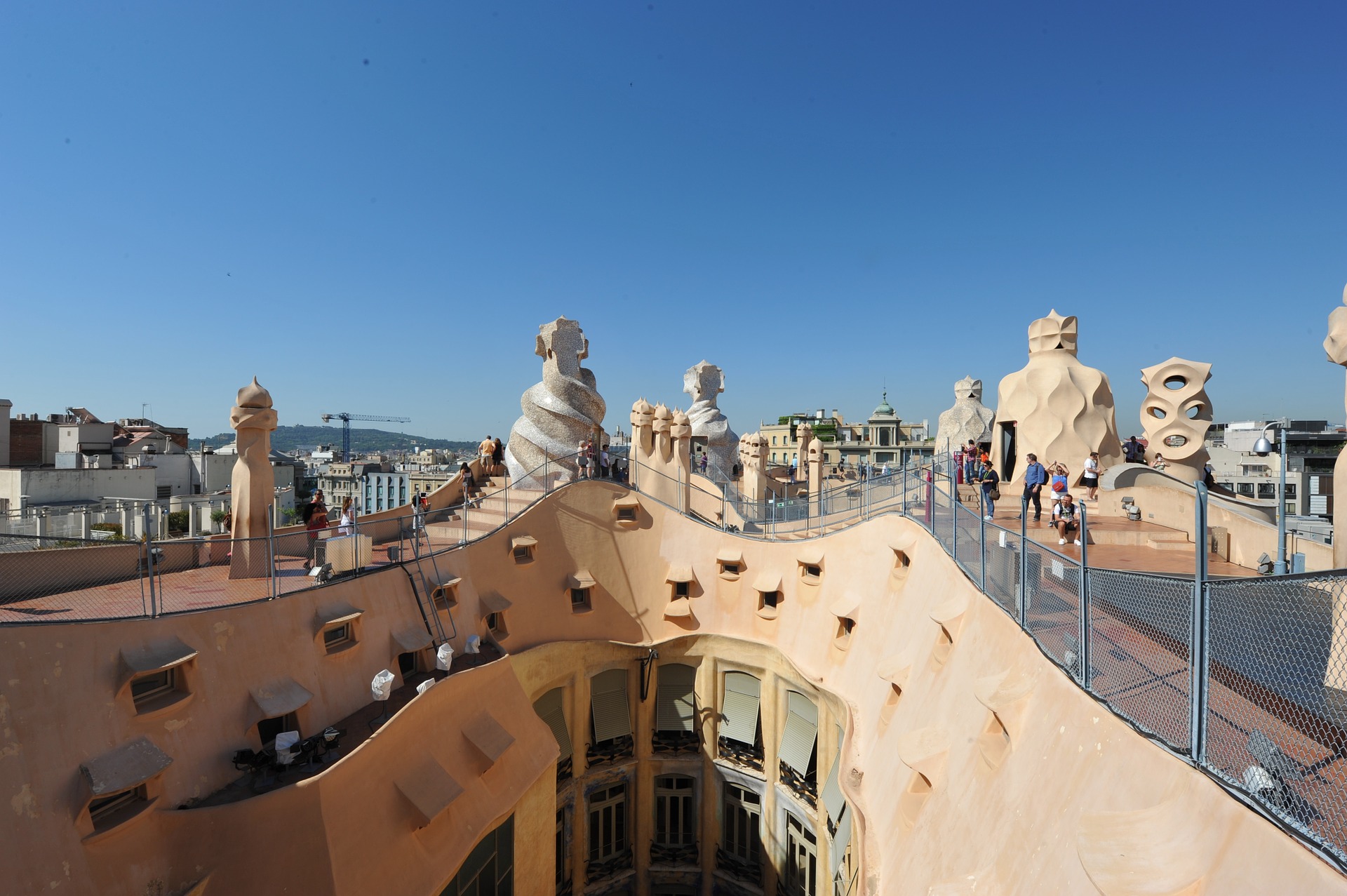 WHERE WAS GAUDÍ BORN?
Antoni Gaudí i Cornet was born on June 25, 1852, in Reus, a town in the province of Tarragona. However, some biographies indicate that he was born in Riudoms, a town near the capital of Baix Camp, in which the family went on holiday and where the paternal family's house was located. Be that as it may, Antoni was baptized in Reus the day after his birth, but he spent much of his childhood in Mas de la Calderera, Riudoms, due to his delicate health. The architect's inspiration would surely begin in this house, since he had a lot of time to pay attention to all the details offered by such a natural environment. The truth is that Gaudí had always felt passion for nature, so he joined the Catalonia hikers' center, with whom he went on many excursions.
On the other hand, as a child he also liked to help his family, whom were boilermakers. Therefore, from an early age, he started working in the family workshop, located in Reus.
WHERE DID GAUDÍ STUDY?
In 1868, Antoni Gaudí moved in with his brother in Barcelona, in the neighborhood of Sant Pere, Santa Caterina and La Ribera, to complete his baccalaureate. Once these ended, in 1870 he began his studies at la Llotja School and the Provincial School of Architecture of Barcelona, although his time there was briefly interrupted by his military service, as the rheumatism he suffered allowed him to be sent back.
To pay for his studies, Gaudí worked as a draftsman with architects and builders such as Joan Martorell or Francisco de Paula, from whom he acquired a large technical base. When he graduated in 1878, one of his professors expressed his opinion, wondering if that day they had 'given the title to a genius or a madman, time will tell'.
At that time, the architect from Reus was established in a small studio on Carrer del Call while working as an assistant to Joan Martorell.
GAUDÍ AND MODERNISM
Although an important part of the architect's inspiration lies in his childhood and education, we should not forget how the historical context in which he lived would influence all of Gaudí's art in Barcelona.
First, we must understand that, throughout Europe, at the beginning of the 20th century, an artistic movement that claimed freedom, nature and beauty in opposition to the most rigid styles was taking place, applying the knowledge acquired during the industrialization of the 19th century too. It was precisely the desire for differentiation of the new bourgeoisie that made the movement grow thanks to the patronage promoted by this new social class. Thus, what in France was called Art Nouveau in Spain was known as Modernism.
In Catalonia this current would also arrive, and was blended with the movement known as Renaixença, in which multidisciplinary artists vindicated Catalan culture, modernizing it in the process. This is the historical context that Gaudí was inspired by, from which he collected ideals and adapted them to his own vision.
In this way, modernism in the works of Antoni Gaudí is reflected in a very personal way, as he passed through three phases of inspiration: the oriental stage, the neo-Gothic stage and the naturalist stage, probably the most characteristic of all. We are going to shed some light on what Gaudí was inspired by during each of them: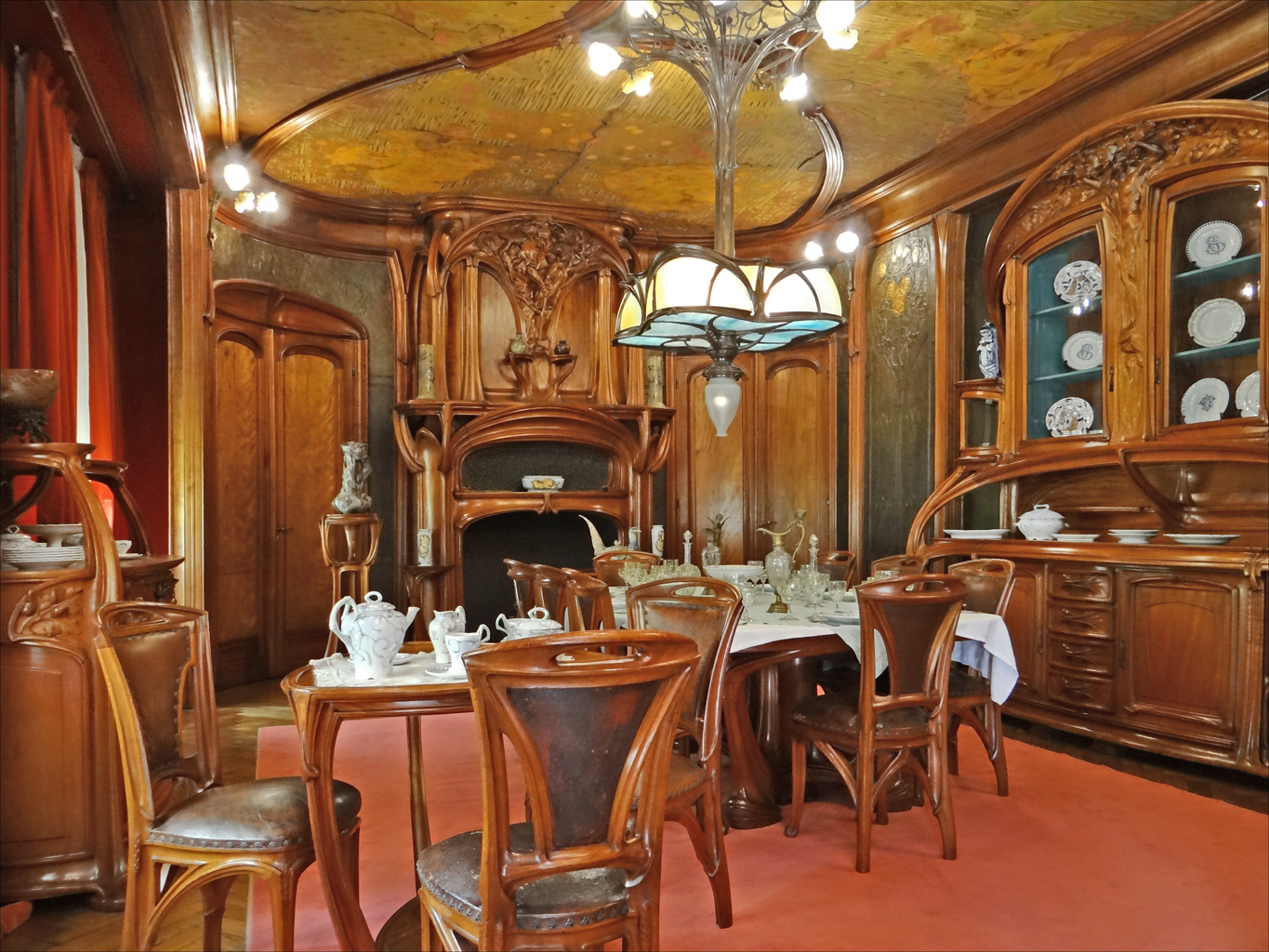 Inspiration during his orientalist period
During his time at university, Gaudí became interested in Egyptian, Indian, Persian and Mudejar architecture, with a special predilection for the Alhambra. This interest also coincided with that of the bourgeoisie at the end of the 19th century, who were ordering Neo-Arab style constructions. However, the architect innovated and perfected its techniques. From these buildings, he took the structure and ornamentation, which would be reflected in this first stage through constructions such as el Capricho, from which he took natural motifs and the use of tiles, just as he would also do in Casa Vicens, the first of Gaudí's buildings in Barcelona.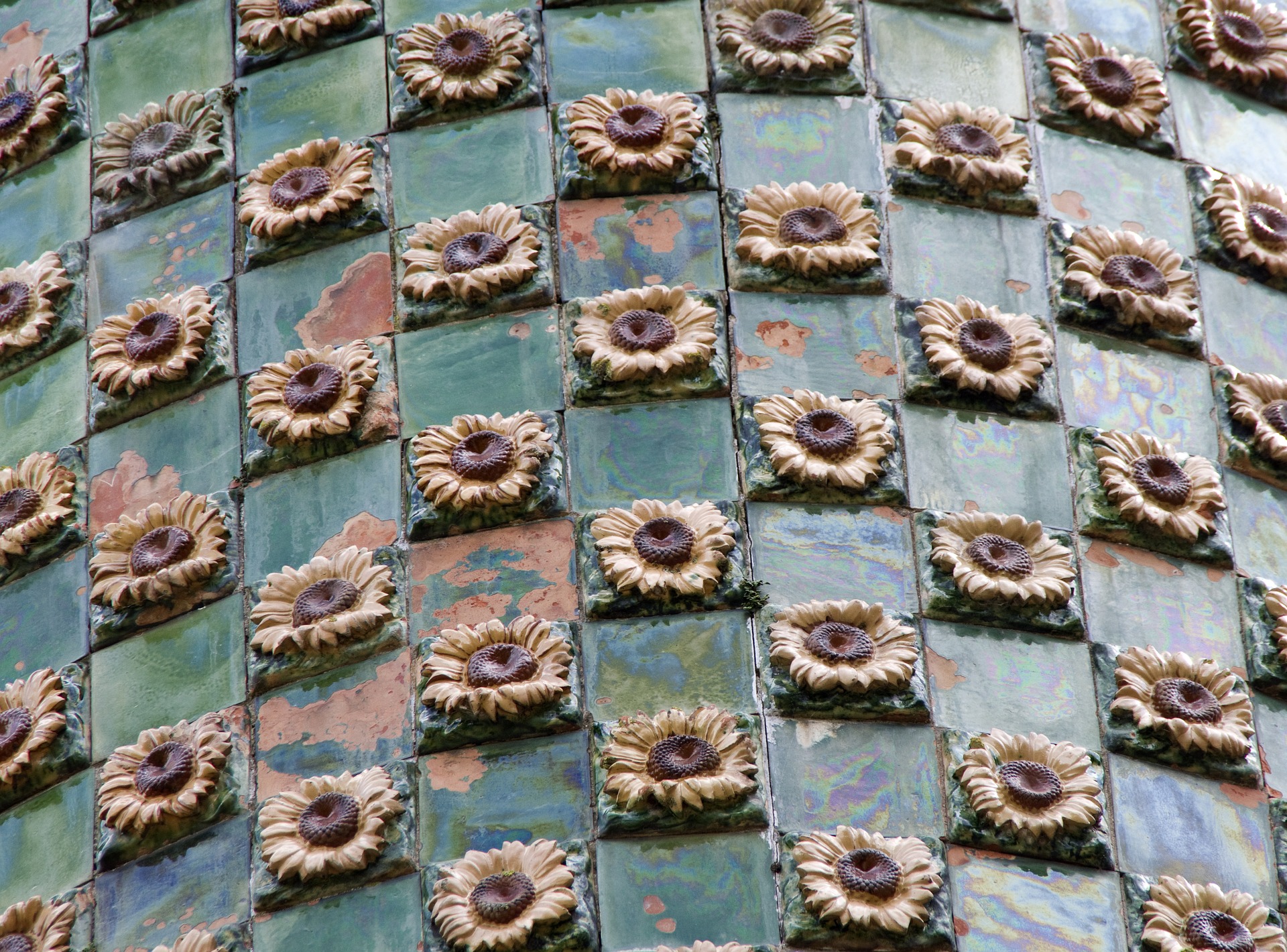 Gaudi's inspiration during his neo-Gothic period
Gaudí's neo-Gothic phase responds to another of the historicist movements taking place during the beginning of the 20th century and that, thanks to the coincidence in time with the Renaixença movement and the renovation of the Gothic quarter of Barcelona, meant a natural evolution for the architect. Inspired by the texts of Viollet-le-Duc, Gaudí reinterpreted Catalan Gothic, designing buildings in which helical columns and the famous catenary arches already appear. In addition, it is worth mentioning the use of materials from the construction's surroundings, as seen in the Episcopal Palace of Astorga, created with gray granite from El Bierzo, or in the Bellesguard Tower, built with slate stone. The latter was the building he designed in the same place where King Martin I the Human had his summer palace, so Gaudí devised it as a recreation of the original building and included certain symbols that are framed in his Catalanist side.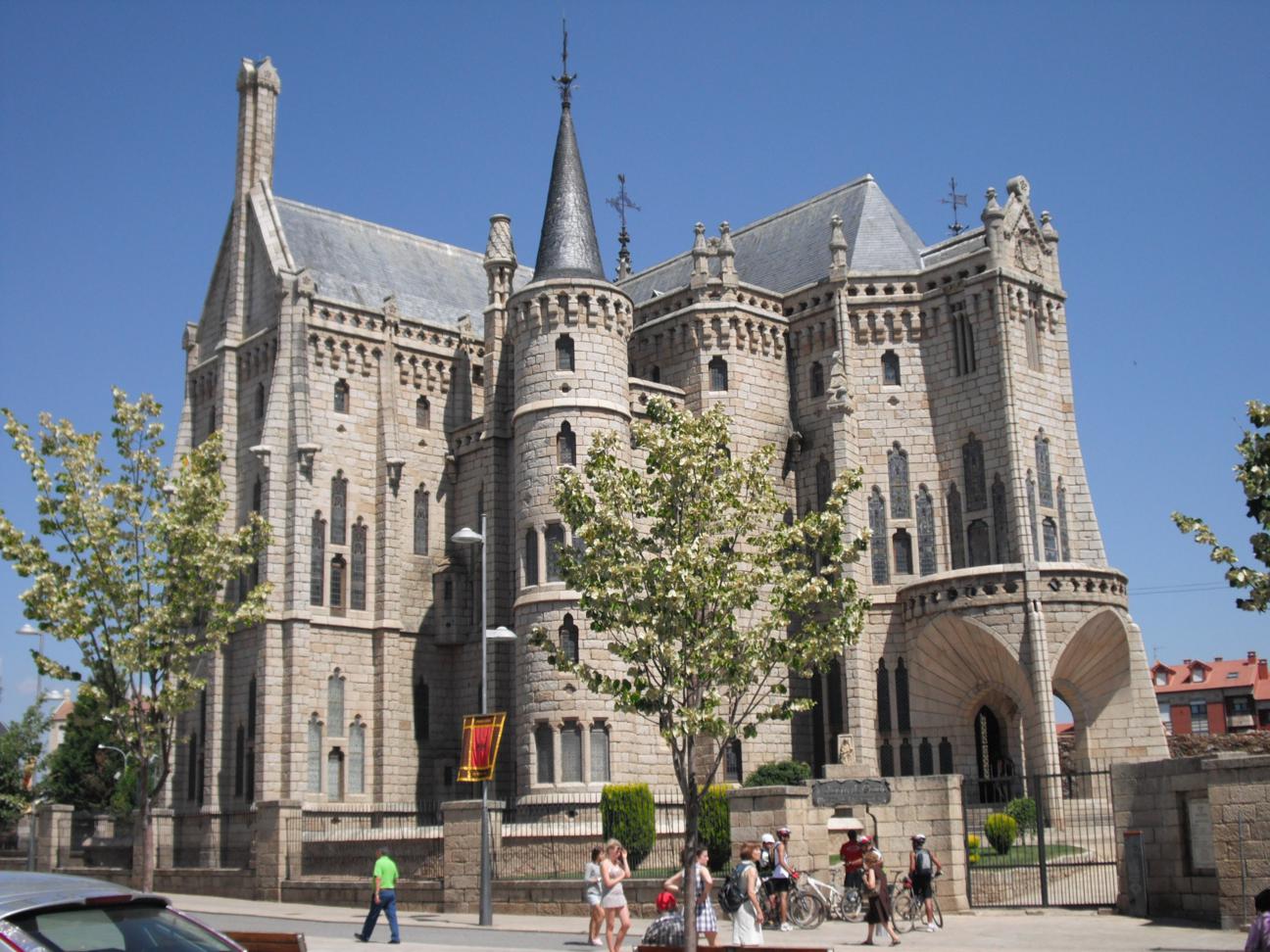 Gaudí's inspiration during his naturalist period
Once he let go of rationalist architecture, Gaudí was inspired by a return to his origins. In his case it translated into nature, which according to him is the highest creation of God. Mythology, Catalanism and religiosity will be translated into creations of great creative freedom and imagination in the constructions comprised in this period. In this way, he used the forms that nature offered in his favor, from the geometric shapes that the hyperbolic paraboloid or the helicoid provided, to the recreation of organic materials such as plants, bones or animals, such as the dragon or the salamander of the Park Güell, which is a place that you must visit if you stay in our luxury apartments in Barcelona.
Although there are many theories about his inspiration during this period, it is very likely that the sites he visited, among which are Montserrat, the caves of Mallorca or the Prades Mountains, have much to do. In Coll de la Desenrocada, there are even geological formations found to be closely linked to the elements used in Casa Milà and Casa Batlló.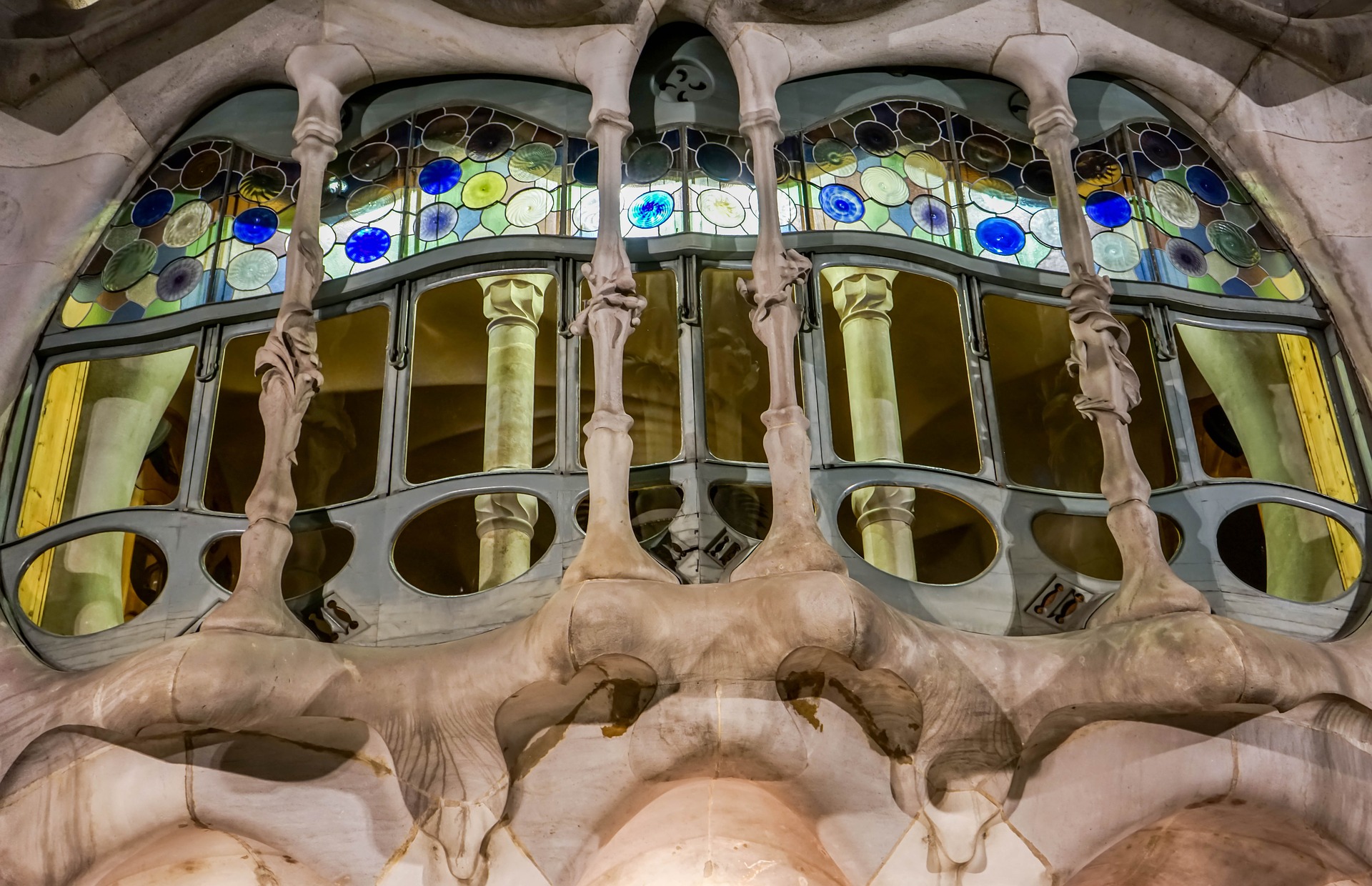 What was Gaudí inspired by when creating the Sagrada Família?
Known as the Bible in stone, Gaudí's unfinished building in Barcelona has so many elements to mention that it is difficult not to miss a detail. The culminating work of the artist reflects all the inspirations mentioned above.
In the temple we see the transition from the neo-Gothic style, represented in the crypt and the apse, to his naturalistic stage. Here we will also find some of its most used symbols, such as the four-armed cross, represented in several places. His use of geometric ruled forms is evident inside and on the outside of the Sagrada Familia, with ellipsoid elements, hyperboloids, conoids, paraboloids and double-twisted columns, which resemble trees, from the particularities of its trunk to its crown. The inverted weights model with strings was the inspiration of Gaudí for the inclined columns and the vaults, which helped him to play with the lighting.
As a whole, the building was intended to create a sense of elevation, which is why all the elements in the expiatory temple have vertical and slender shapes. As far as symbolism is concerned, each façade, each tower and, in short, each element, has a particular dedication. For example, the central tower is dedicated to Jesus Christ, the four towers around it to the Gospels and the crowned tower represents the Virgin Mary, while the facades each represent a different episode from the life of Jesus Christ.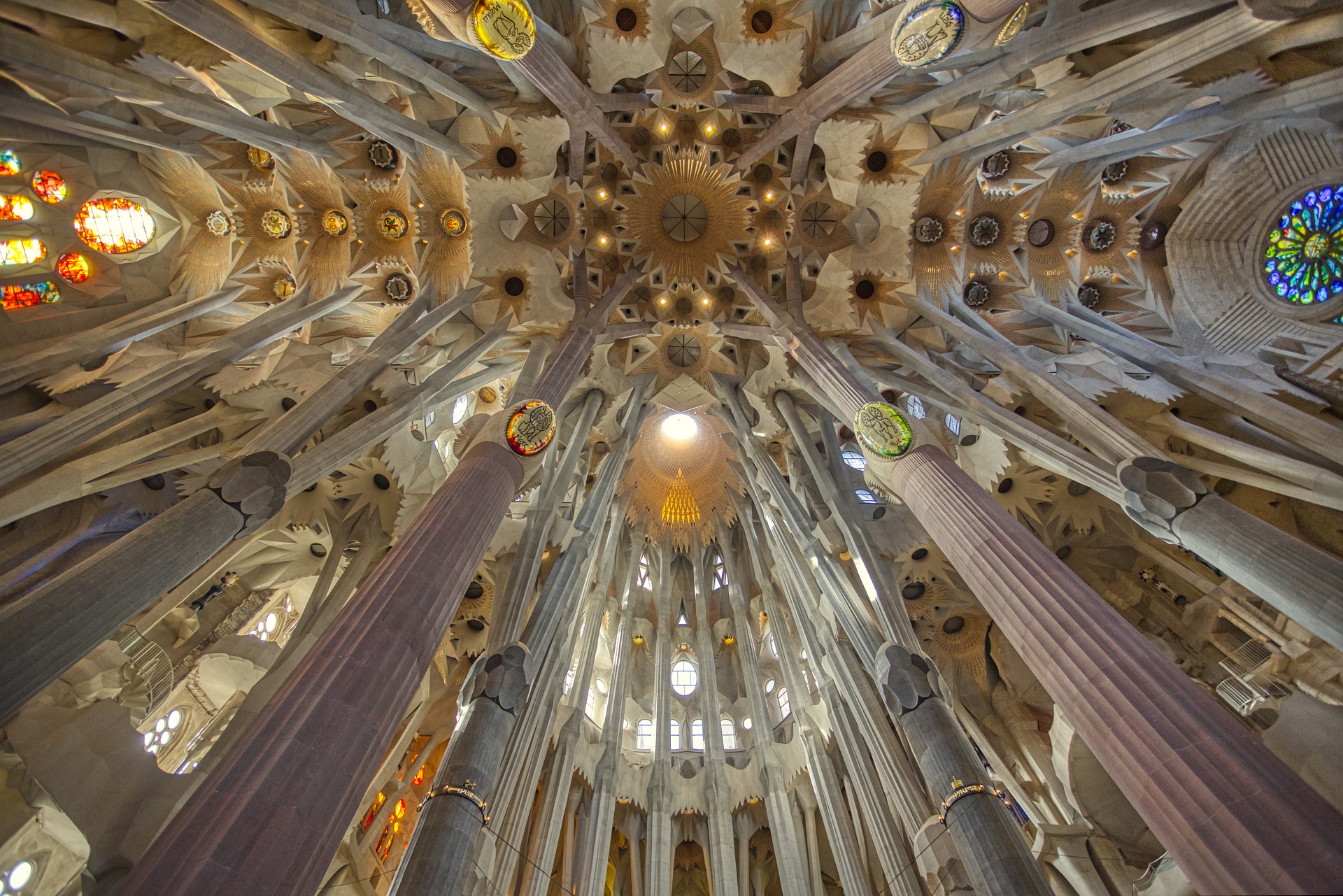 Have you visited any of his building and want to know a little more about Gaudí's inspiration? Do you want to share your experience while on the modernism route in Barcelona with us? Leave us a message with your questions or comments!
MORE INTERESTING STUFF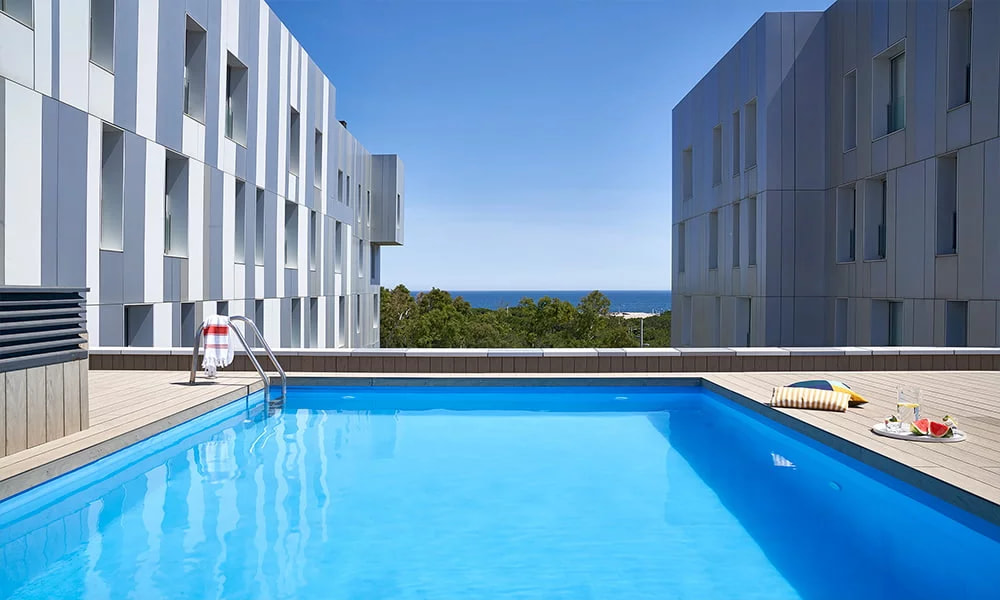 Holiday apartments by the beach in Barcelona
Since 2010, Lugaris Apartaments has been offering you the best holiday rental flats in Barcelona, perfect for a family holiday, with friends or as a couple, or for medium-term stays.
You can choose between apartments near the beach in Barcelona, at Lugaris Beach, with sea views, 2 swimming pools (one for adults and one for children) and capacity for up to 6 people, and the Lugaris Rambla flats, located on the Rambla de Poblenou and just 300 m from Bogatell beach, with a balcony or terrace of up to 22 m2 and ideal for couples or families and groups of up to 5 people. All our luxury flats in Barcelona are air-conditioned and equipped with all the appliances, furniture and bed linen you will need during your stay. They also have satellite TV and free high-speed Wi-Fi connection, as well as a safe and a 24-hour private security service.
What's more, when you make your booking, you can reserve many other additional services: international press in your flat, parking space, transfer service to and from Barcelona airport, bicycle hire, supermarket shopping, museum, sports and show tickets, babysitting service and much more.

For more information, contact Lugaris Apartments without obligation.