Have you got everything ready for your next holiday? Surely, you have already planned what to see in Barcelona in three days, or in the time you have available during your break. You may even have already booked your flight and a rental apartment in Barcelona, or you may have already bought your tickets to visit some of the city's best museums. If you've already done your homework, there's just one last detail, but not the least important. It is what to pack for your trip to Barcelona.
For many people, the word suitcase already makes them break out in a cold sweat, because of the challenge of not neglecting anything essential. Is this the case for you? Don't panic! Fortunately, Barcelona is a relatively small city compared to other European cities -its population is 1.6 million-, but it has everything. From an infinite number of shops and gifts and typical products of Barcelona, so that you don't go home empty-handed, to one of the best hotel, restaurant and service networks in Europe. There is a reason why it is one of the 20 most visited cities in the world.
And what does this mean? Without a doubt, you will have the peace of mind of being able to travel with lightly, since many of the things you may need during your stay can be obtained easily and quickly. In any case, it never hurts to have everything you need ready from the start.
It is possible that we may have left something behind, but it is worth paying attention to our recommendations on what to take with you on your trip to Barcelona. So keep a notebook and pen close, head to the closet and start checking: you'll have everything ready in a few minutes (or at least we'll try to make it so). Take good note!
WHAT CLOTHES TO PACK FOR A TRIP TO BARCELONA?
As in much of southern Europe, and unlike other Spanish locations -where people opt for more elegant outfits, especially on weekends-, casual wear is the queen in the Catalan capital. Although Barcelona has 10 magnificent urban beaches, this does not mean that it is a great open-air spa where you can walk around in a swimsuit, bikini or even with your torso uncovered (a behavior which, by the way, is punishable by economic sanctions). Moreover, there is one more reason why you should park your beachwear when you are not by the sea: if you wear a swimsuit, a careless outfit or a combination unthinkable in Barcelona – flip-flops with socks – you will be seen as a tourist, which can put pickpockets on alert if you walk along the most crowded areas. Although you also need to bring clothes to go to the beach – we will see below – it is better to use them only for swimming in the sea, in one of the pools in Barcelona or in a spa.
To sum up: comfortable and informal clothes must be the main stars when it comes to packing. To find out whether to opt for light or warm clothes, we recommend you take a look at this article on the weather in Barcelona. In any case, always give priority to light-colored shirts, T-shirts, polo shirts and trousers, made of natural and breathable fabrics, such as cotton or linen. By the way: get a scarf to cover your shoulders, if you want to visit the churches, mosques or synagogues of Barcelona from the inside. You should also opt for comfortable shoes, as the size of this Mediterranean destination makes it ideal for exploring on foot.
Obviously, if you are going to visit any of the luxury restaurants in Barcelona or want to attend an opera at the Gran Teatre del Liceu, you will need to have a more elegant suit or dress.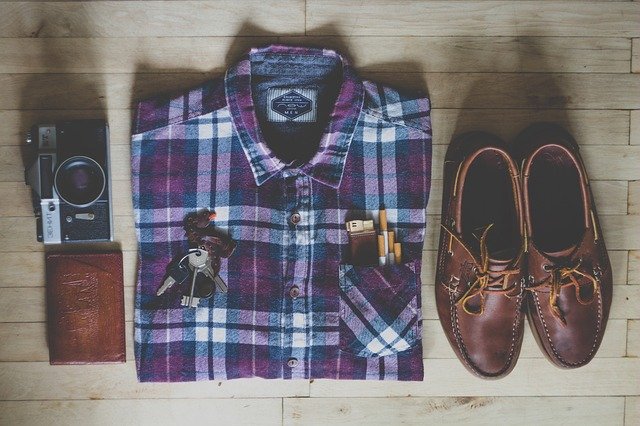 BEACH ACCESSORIES
What was promised is debt. Because of its pleasant Mediterranean climate and more than 2,500 hours of sunshine a year, Barcelona invites you to take a dip, especially if you are going to move around in the warmer months of the year. However, in order to enjoy this little pleasure without suffering burns or sunstrokes, you should have the following items at hand:
– Sun cream with a high protection factor
– Hat or cap
– Sunglasses
– A bottle of water (although Barcelona has many sources of drinking water)
– Sandals
– Bathroom towel
– Feminine Hygiene Products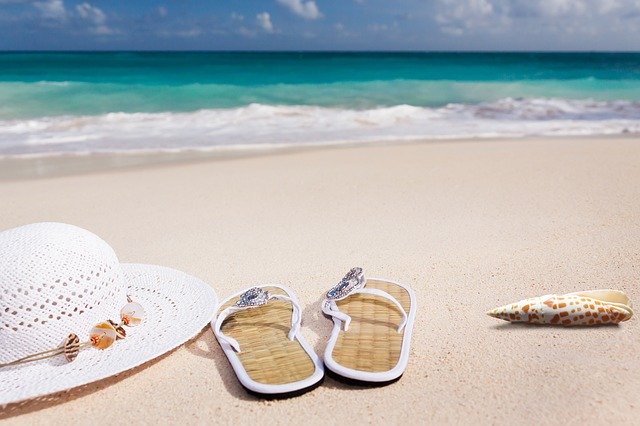 A CROSSOVER BAG
Despite the fact that Spain is one of the safest countries in the world, according to the latest data from the World Bank, theft from visitors can occur in all tourist cities, especially in the underground, train and bus stations or in large conurbations. To reduce this risk as much as possible, in addition to being attentive to your belongings at all times, it is advisable to travel with a bag with a zippered handle and carry it across your chest, supported on the hip. However, if you still prefer a rucksack, carry it in front of you when you pass through the busiest streets frequented by tourists, such as Les Rambles. It can also be useful to carry a flat belt bag (Aka. fanny pack) under your clothes to keep your personal documents and money in bills.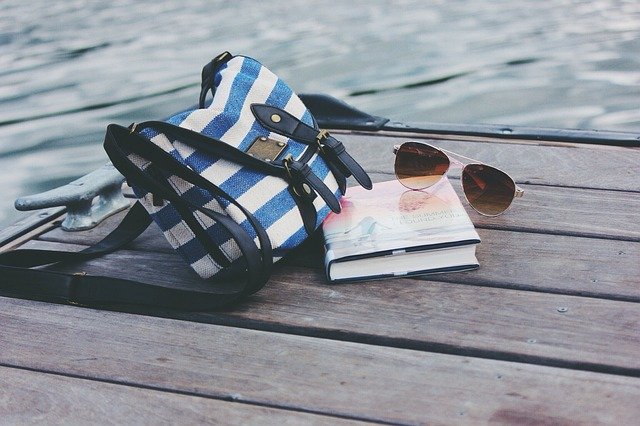 A SMALL FIRST AID KIT… AND THE EUROPEAN HEALTH INSURANCE CARD (EHIC)
There's a popular saying that a cautious person is worth two. Although it is true that the city of Barcelona has around 2,300 pharmacies – some of which are open 24 hours a day – we recommend that if you are taking any medication, you take the necessary doses for your stay, with an additional amount to cover possible setbacks. In addition, and although the public and private health system is excellent, it is not out of place to have a first aid kit with the following:
– Band-Aids
– Cotton
– Sterile gauze
– Disinfectant alcohol
– Painkillers
If you live in a European Union (EU) member country, Switzerland or a country in the European Economic Area -Iceland, Liechtenstein, United Kindgom and Norway-, you should apply for the European Health Insurance Card (EHIC), a document that entitles you to free basic health care in case of emergency at Catalan public health centers and hospitals, before travelling to Barcelona. If you are self-employed or employed, you can apply online. Calculate that you will receive it at home in approximately one week. You can also go to the Attention and Information Centres (CAISS). In any case, check the deadlines and requirements in force in your country.
If you do not live in any of the countries mentioned, you should take out a health insurance policy with all the health benefits, which covers all the costs of possible medical treatment or hospitalization, as well as possible repatriation to your country of origin. Of course, you should always carry your documents with you. And if you are Spanish, do not leave your health card at home (remember that you must be affiliated with the Social Security, be retired or be one of the beneficiaries of someone who is in one of these situations).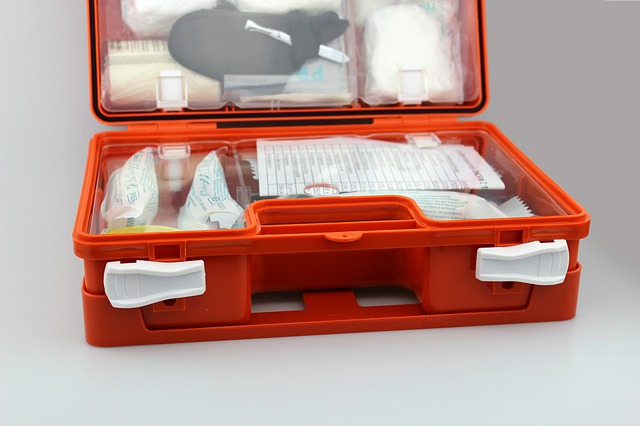 OTHER ACCESSORIES TO BRING IN YOUR SUITCASE ON YOUR TRIP TO BARCELONA
In addition to the above, we advise you to include the following in your luggage
– Personal hygiene and cleaning supplies
– Hair dryer (if you come to Lugaris, we will provide it)
– Earplugs, especially if you are staying in a noisy area (something that will not happen if you choose our apartments on the beach in Barcelona)
– Sleep mask
– Mobile phone (and selfie stick) or camera
– Charger
– Adapter for your gadgets (the current in Spain is 230 V, 50 Hz and plugs with F-type connectors, i.e. with two round holes)
– Foldable umbrella or rain jacket
– A paper tourist guide (or an app)
– A map of the city, available at any tourist information point
– A small notebook and a pen
– Valid credit or debit card (usually applied for at rent-a-car agencies)
– Driver's license, if you want to rent a car
Finally, we advise against moving with luxury watches or jewelry, to avoid their loss or theft. If you do not want to give up on these accessories, keep them in the safe of your accommodation in Barcelona (in our apartments, we offer you this facility without additional charge).
This is all you should take with you on your trip to Barcelona. However: if you think that we have left something behind, don't hesitate to send us your comments.