Yes: there is life beyond fridge magnets or t-shirts with 'Keep calm and …' messages. Although some people think that tourist cities end up losing their personality and essence, we assure you that this does not happen with the Catalan capital. Hence, there are countless souvenirs and typical products of Barcelona that are capable of pleasing and surprising.
If you are also considering enjoying an urban getaway in Barcelona, and if you are one of those who enjoy taking home a good quality souvenir, here you will find ideas and suggestions with which you will succeed no matter what. Take note!
1. MODERNIST CERAMICS
Barcelona is the world capital of modernism. Beyond Gaudí's art, its streets and avenues proudly display the talent of other prestigious architects of the time, such as Josep Puig i Cadalfach, Lluís Domènech i Montaner or Josep Maria Jujol. A peculiarity that is also reflected in the offer of souvenirs and typical products of Barcelona. In the ceramic shops of the Gothic quarter, you will find a wide range of decorative figures made of this material. Some are miniature reproductions of the best-known monuments of Barcelona, while others show the technique of trencadís, popularized by Gaudí and consisting of forming drawings and ornamental motifs with small pieces of shattered pottery.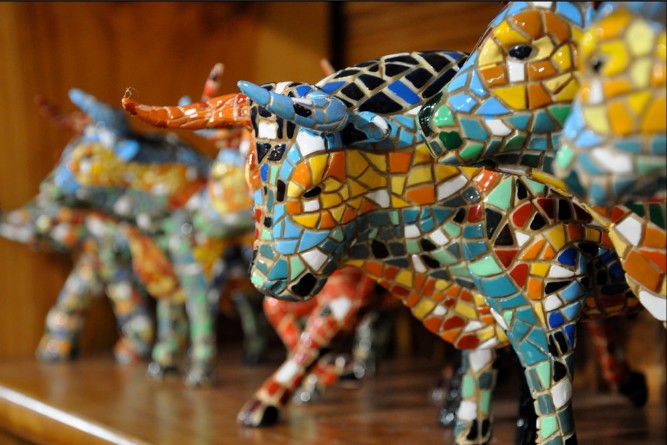 2. PANOTS: THE TILES OF BARCELONA
Barcelona puts design and style at the visitor's feet. Literally. Don't believe it? It is enough to mention the panot, the famous hydraulic cement tile that became popular as a result of the construction of the Eixample district. Although it could be older, it is documented for the first time in 1906 and is one of the five designs chosen by the Barcelona City Council in a competition organized to choose the pavement of the streets. Today,it has been turned into one of the icons of this Mediterranean city.
Although some souvenir shops sell life-size reproductions of these tiles, their floral motif has inspired all kinds of souvenirs: purses, bags, earrings, rings, bracelets, pendants, pins, notebooks, lamps … Both in the B store in Barcelona (Avinguda de Gaudí, 28) As in the leather goods stores on Carrer Ferran, you will find many more examples. Even chocolate master Enric Rovira has used the panot to create a chocolate bar that can be purchased at the typical chocolate shops on Carrer Petritxol.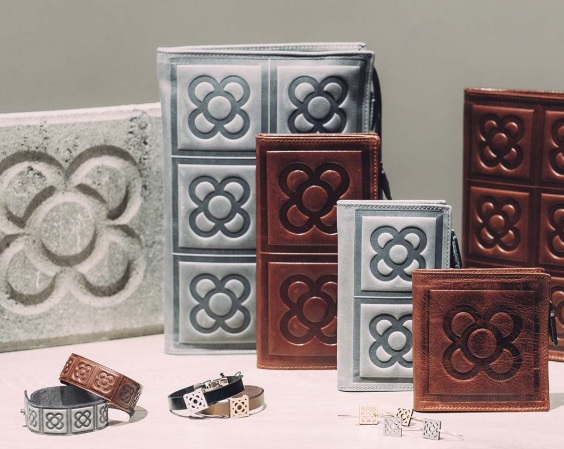 3. CHOCOLATE FROM BARCELONA
We are not going to stop talking about this sweet treat, since commercial trade with the old Spanish colonies in the Antilles made chocolate an omnipresent food in the diet of the people of Barcelona. The cocoa fever reached the point where the parish priests of the early 18th century complained that the parishioners went to Mass with a steaming cup in their hands. In any case, the protests of the clergy did not go any further and the local population continued to enjoy this exquisite dessert.
Do you want to taste it yourself? If you have already tried the best chocolate and churros in Barcelona, do not hesitate to add Amatller Chocolates in your suitcase, available in many patisseries and in the Casa Amatller shop, on the Paseo de Gràcia, 41; Jolonch stone chocolate, which has been manufactured since 1770 in the town of Agramunt (Lleida), or the irresistible catànies, a sweet made with almond, hazelnut, cocoa and chocolate, and that fills the windows of many confectioneries.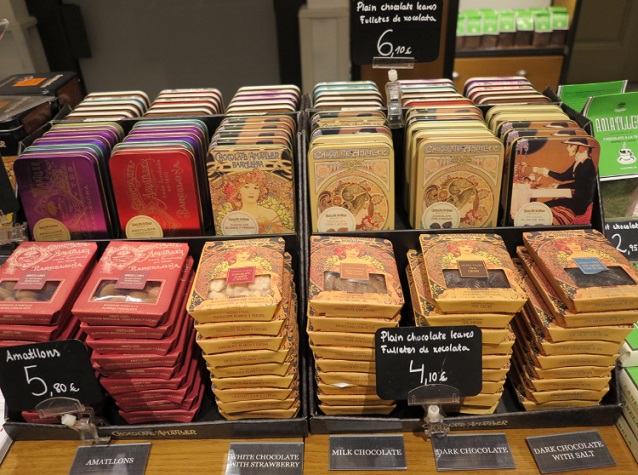 4. COQUES DE MONTSERRAT OR MONTSERRATINES
Another of the typical desserts of Barcelona with which to round off any lunch or dinner are the Coques de Montserrat or Montserratines, the star specialty of the Monastery of Montserrat. It is a flat and elongated mass, very similar to that of brioche, although somewhat more forceful. With a spongy texture and sugary coat, it is ideal to taste with an ounce of chocolate, a coffee with milk or a hot chocolate. In addition to the mentioned monastery, you will also find it in many patisseries and in the stalls where Les Rambles begin.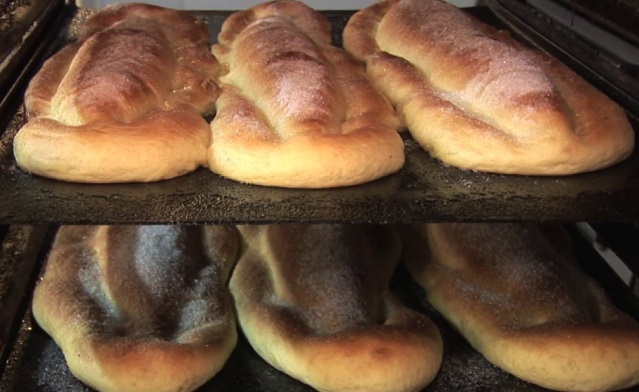 LLONGANISSA DE VIC
In the northwest of the province of Barcelona, you will find Vic, a small city of Roman origin famous for its sausages. Without doubt, the most well-known are secallona, fuet and llonganissa or sausage, specialties made with lean pork, salt and black pepper. The microclimate of the Barcelona region in which Vic, Osona, is located, makes the production of this delicious meat specialty possible.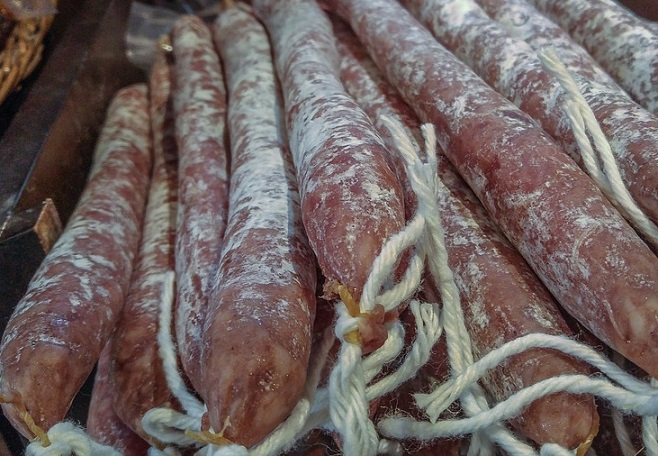 6. WINE PORRONS
Although the porró has lost popularity in recent decades, this curious glass container is still much appreciated for drinking wine in the most authentic way. Its unmistakable shape has made it a culinary symbol not only of Barcelona, but also of Catalonia. Porrons are for sale in many souvenir shops, usually topped by a cap covered by a small barretina, the typical Catalan cap. At the moment, the porró can still be seen in traditional restaurants and in the traditional calçotades.
One tip: to taste it, what better than with a wine from Penedès, the main wine region and producer of cava in the province? Without a doubt, a Priorat is one of the most successful souvenir and typical products of Barcelona.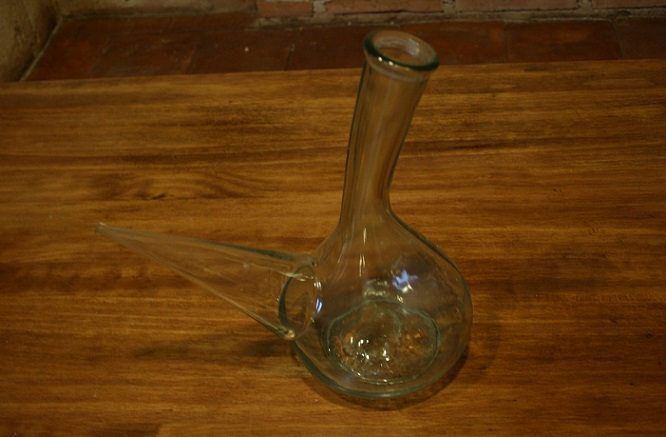 7. CATALAN ESPARDENYES (ESPADRILLES)
Espardenyes, or espadrilles, are the typical footwear of rural Catalonia. Comfortable, light and fresh, they are used to dance the typical Catalan dance, the sardana, as well as to wear in popular festivals. However, there is no lack of people from Barcelona who dare to include this accessory in their daily outfit. A good place to purchase this article is La Manual Alpargatera, an establishment that opens its doors on Carrer Avinyó, 7.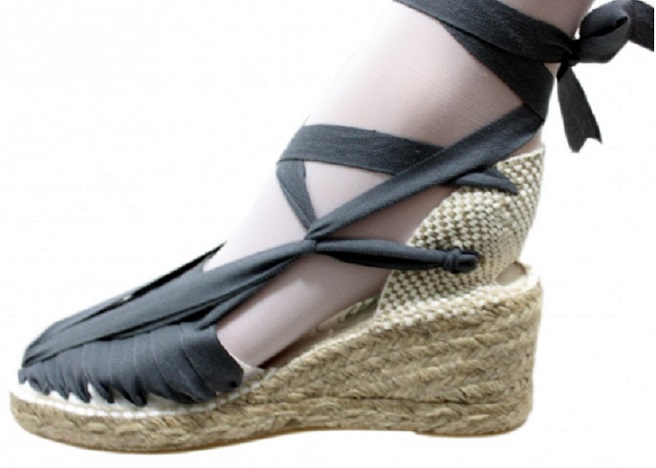 8. RAJOLES D'OFICIS
We continue with the Catalan traditions, speaking in this case of a very widespread decoration element in the holiday homes and country houses in Barcelona: ceramic tiles illustrated with popular crafts. Although they are originally from the seventeenth century, there are versions with current professions, so some show people working in front of a computer. Along the Carrer Ferran, which connects Plaça Sant Jaume with Les Rambles, you have several shops where you can buy them for an affordable price.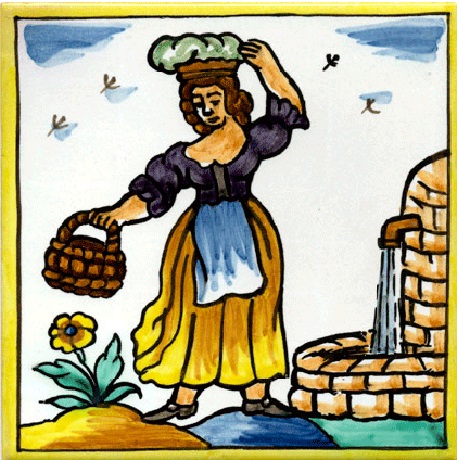 9. WOODEN FIGURINES OF THE CASTELLERS
The souvenir retailers of Barcelona are reluctant to stop selling the ineffable figurine of the folkloric flamenco dancer or the bullfighter, which are not very (to say the least) representative images of Barcelona (without going any further, a 2014 animal protection municipal ordinance forbids bullfighting in the whole of Catalonia). Fortunately, in recent years there have been alternatives that are much more adjusted to the local culture. A good example is the castellers figurines. Made of wood, they represent men and women who form a human castle, a tradition deeply rooted in Catalonia that, since 2010, is part of the Intangible Cultural Heritage of Humanity in Barcelona. Some of these souvenirs are marketed under the name of El Nan Casteller.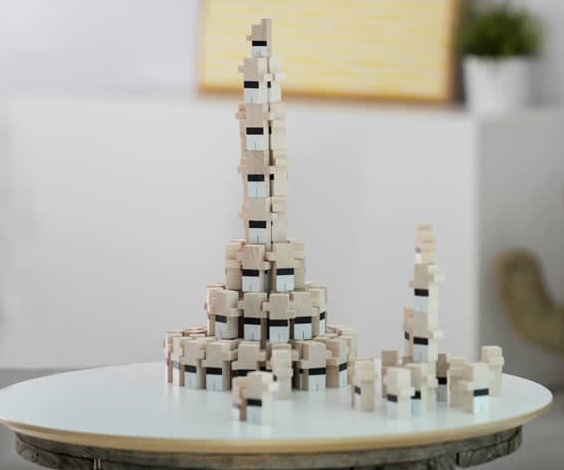 10. PAPIER-MÂCHÉ FIGURES OF GEGANTS AND CAPGROSSOS
We close our list of souvenirs and typical products of Barcelona with another decorative element that will give an original touch to any corner of your house. These are colorful figures of papier-mâché that represent the giants and capgrossos that liven up the parades of the main festivities. These popular characters – each Catalan town has its own – are the main characters in parades and sometimes offer attendees lively dances to the sound of traditional songs. Although they are not easily found, they are usually available in quality souvenir shops, where there are also figures made with other materials and also dedicated to the Catalan imaginary, such as representations of the guarà, a kind of native donkey.
Not sure where to go shopping in Barcelona? In that case, if you are looking for an original and fun gift, check out this article about the most beautiful shops in Barcelona. However, if you have in mind to spend a few days in our holiday beach apartments in Barcelona, we can buy your gifts for yours. Practical, right?
What do you think of this list? If you have more ideas, we would love to help you complete our suggestions. We await your comments!
¿Qué te ha parecido esta lista? Si tienes más propuestas, nos encantará que nos ayudes a completar nuestras sugerencias. ¡Esperamos tus comentarios!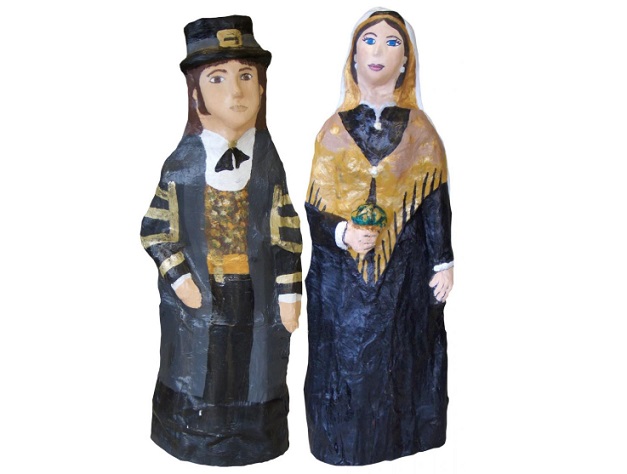 MORE INTERESTING STUFF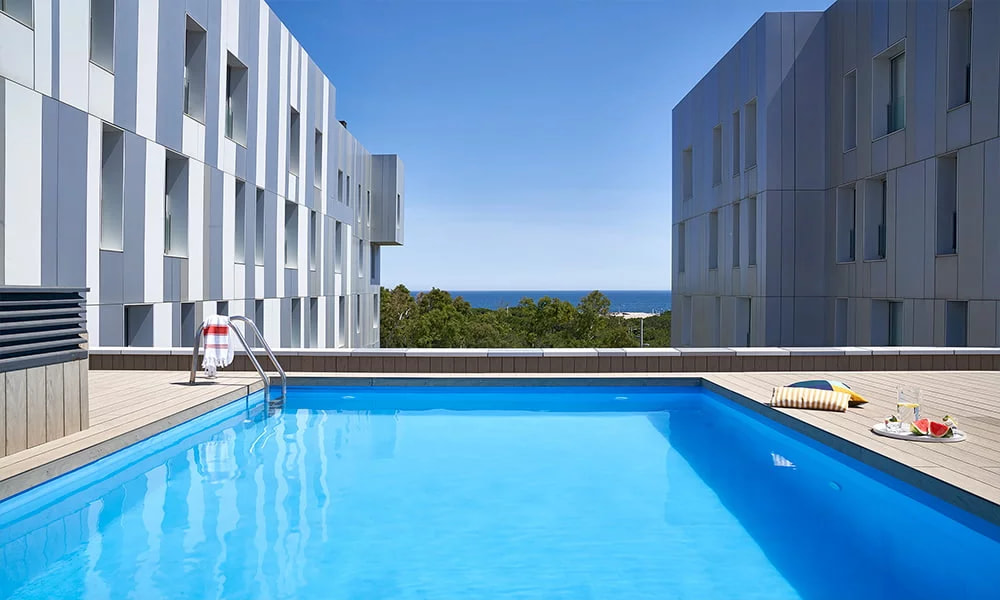 Holiday apartments by the beach in Barcelona
Since 2010, Lugaris Apartaments has been offering you the best holiday rental flats in Barcelona, perfect for a family holiday, with friends or as a couple, or for medium-term stays.
You can choose between apartments near the beach in Barcelona, at Lugaris Beach, with sea views, 2 swimming pools (one for adults and one for children) and capacity for up to 6 people, and the Lugaris Rambla flats, located on the Rambla de Poblenou and just 300 m from Bogatell beach, with a balcony or terrace of up to 22 m2 and ideal for couples or families and groups of up to 5 people. All our luxury flats in Barcelona are air-conditioned and equipped with all the appliances, furniture and bed linen you will need during your stay. They also have satellite TV and free high-speed Wi-Fi connection, as well as a safe and a 24-hour private security service.
What's more, when you make your booking, you can reserve many other additional services: international press in your flat, parking space, transfer service to and from Barcelona airport, bicycle hire, supermarket shopping, museum, sports and show tickets, babysitting service and much more.

For more information, contact Lugaris Apartments without obligation.