Gastronomic tourism is one of the great attractions of Barcelona, and it is not surprising at all. A total of 29 restaurants have managed to have at least one Michelin Star in 2019, which makes this city a paradise for foodies. Enjoy the best luxury restaurants in Barcelona with these suggestions that you can discover during your stay in one of our beach apartments in Barcelona, ideal for a special romantic dinner or if you want to impress a client during your business trip. Take note of the options!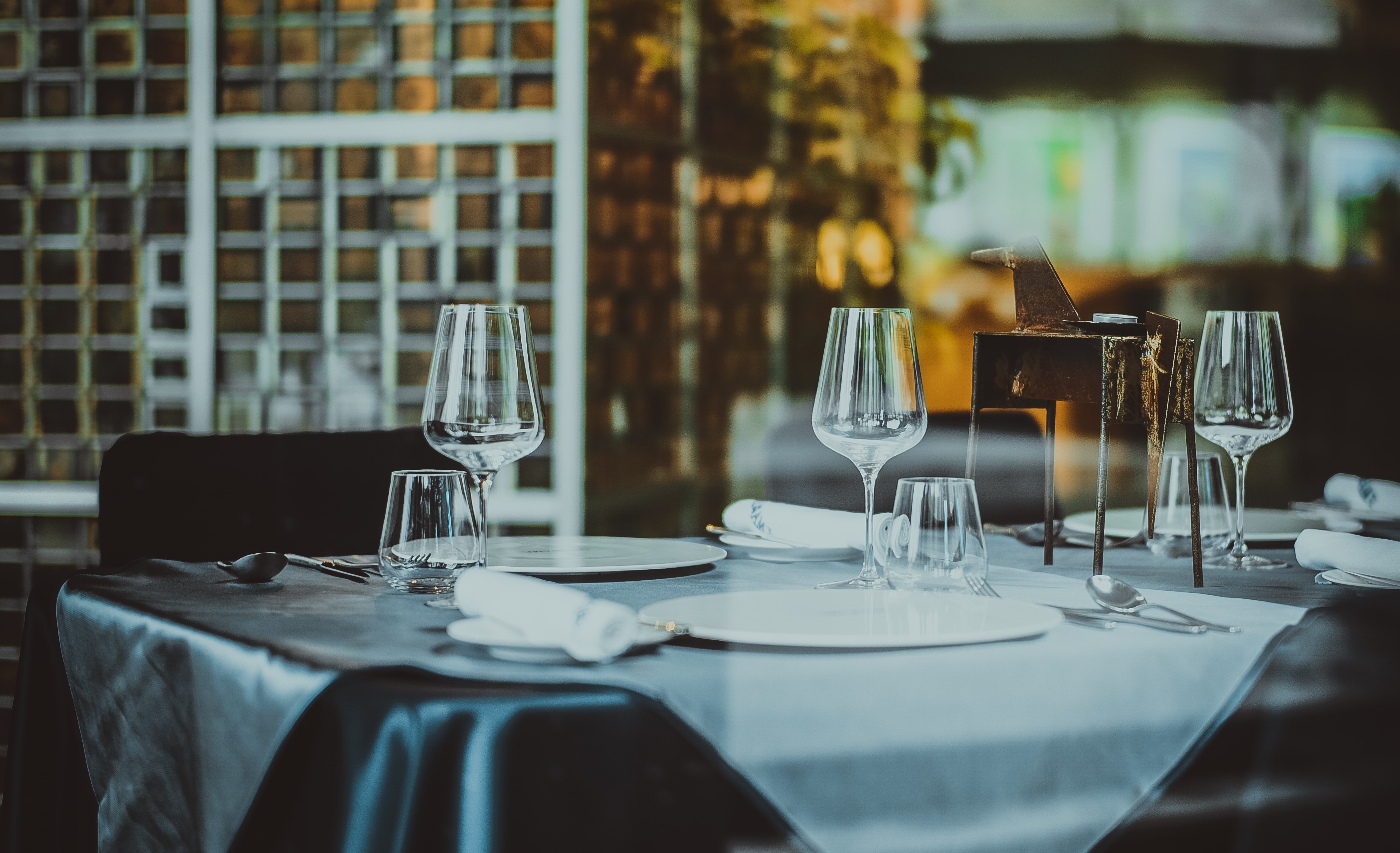 1. LASARTE, BARCELONA
Among all the best luxury restaurants in Barcelona, Lasarte is of special importance to the city, as it was the first to earn a star from the acclaimed French gastronomic list. Chef Martín Berasategui uses the kitchen of the Monument hotel to present such creative dishes that have earned him a total of 3 Michelin stars. Dinner in an avant-garde atmosphere with Gaudinian reminiscences, tasting dishes based on seasonal cuisine that will transport you to the mountain or the sea in a single bite. In addition to the chef's star dishes, such as the vegetable and petal salad, the current chef, Paolo Casagrande, brings freshness to the dishes he has perfected during his professional career.
Address: carrer Mallorca, 259
Bookings: It is necessary to reserve a table and leave a prepayment that will be deducted from the final bill once you have visited the space. You can make your reservation on the official website.
2. MOMENTS BARCELONA
And we go from one hotel to another. In this case, we will enter the sumptuous interiors of the Mandarin Oriental, where the next of our best luxury restaurants in Barcelona is located. Moments' menu is based on traditional Catalan cuisine, with the special touch of award-winning chef Carme Ruscalleda and her son Raúl Balam. The best part? The restaurant offers you the possibility to see how the dishes are prepared from the front row, thanks to the chef's table that seats 15 people and has more privacy than the main space.
Address: Passeig de Gràcia, 38-40
Bookings: To make a reservation, call +34 931518781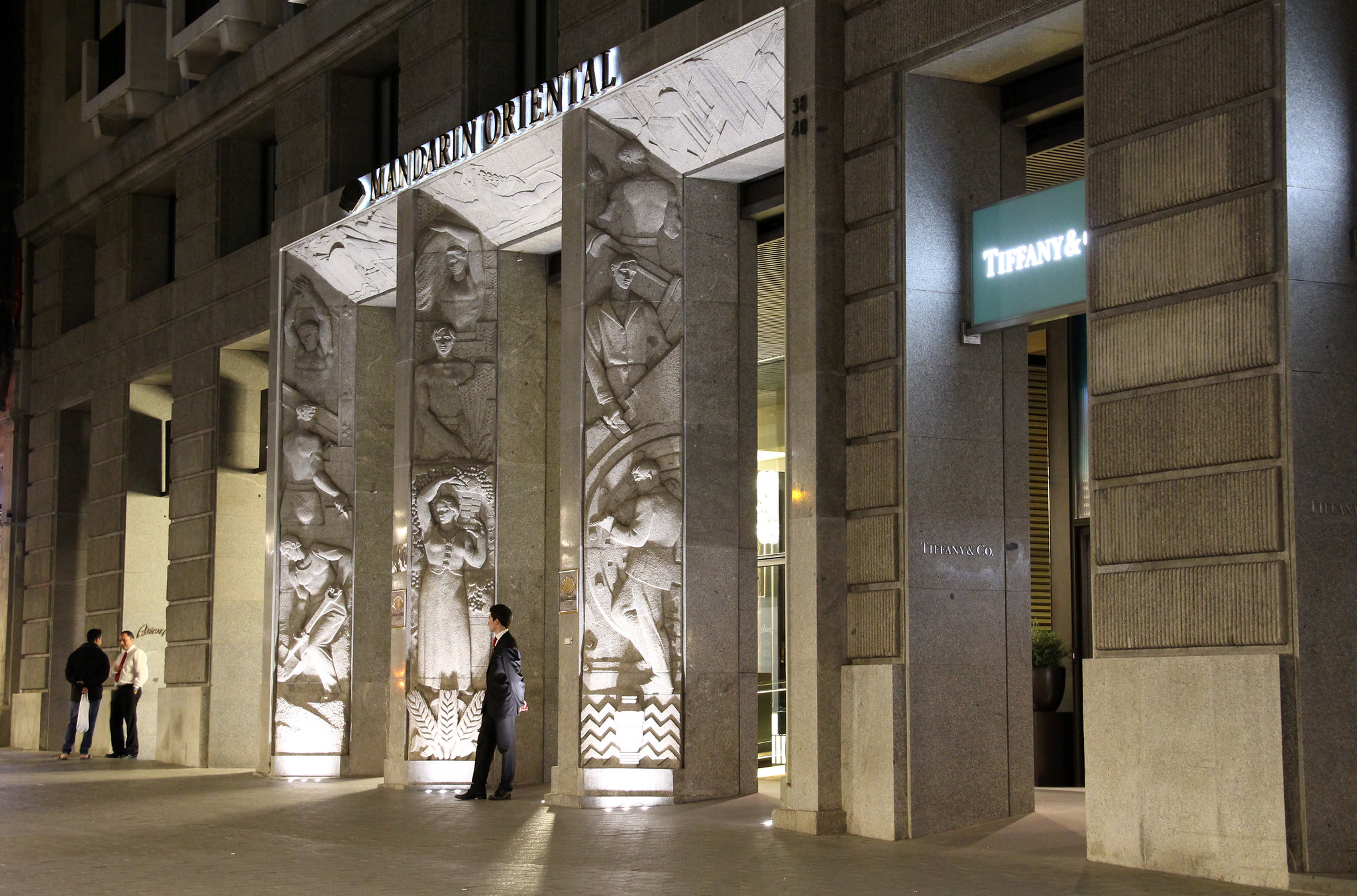 3. ENIGMA RESTAURANT
For those who were left wanting to taste the delicacies of El Bulli, led by acclaimed chef Ferran Adrià, the Enigma restaurant in Barcelona is one of the best options. Directed by his brother, Albert Adrià, in this place you can live an evening of sensations that will sharpen your five senses. This space is the most exclusive of the five that the chef has created around the Sant Antoni neighborhood, Tickets being the most popular of them all. In this case, the restaurant is shaped like a great maze that the diner can go through while trying their mysterious dishes, excellently paired with the wine list created by Cristina Losada.
Address: carrer Sepúlveda, 38-40
Reservations: It is important to arrive on time to live the experience to the fullest. You can book via email info@enigmaconcept.es or by phone, by calling (+34) 616696322.
4. ORIA RESTAURANT
Let's focus on chef Berasategui once more, one of the most recognized Basque chefs worldwide, since, at the Condes hotels, also in Passeig de Gràcia, you can taste the best cuisine of northern Spain. The Oria space is committed to the Bistro style to present the best that the fusion of Spanish cuisine styles can offer. Here, the Cantabrian and the Mediterranean join forces so that the diner can leave the premises with a smile on his/her lips. If you are looking for vegetarian restaurants in Barcelona, you should know that there are also options without meat or fish here.
Address: Passeig de Gràcia, 75.
Bookings: You can book by calling (+34) 935482033, by sending an email to reservasrestaurantes@monumenthotel.com or on their website.
5. ABAC BARCELONA
The television chef Jordi Cruz opens the doors of his restaurant in an old 19th-century estate in the upper part of the city. Despite not being one of the restaurants with the best views of Barcelona, its strategic location in Tibidabo gives the place an air of unique exclusivity. Choosing the ABaC kitchen is synonymous with excelence. Its name comes from the old tray in which our ancestors deposited their offerings, so that every bite of their creations you take will immediately elevate you to the world of the gods.
Address: Avinguda del Tibidabo, 1.
Bookings: You can book on their official website.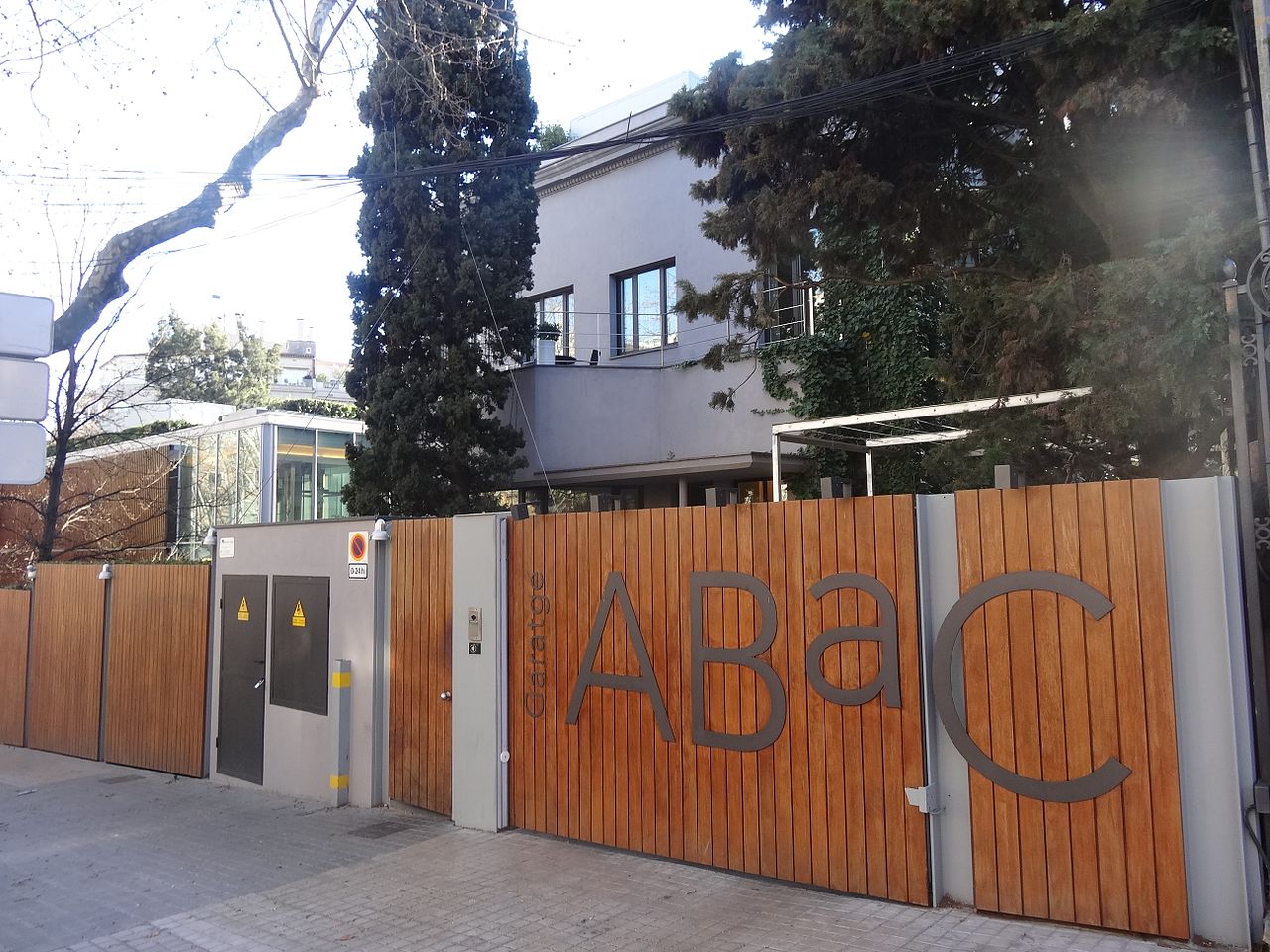 6. ACCÉS
The diners of one of the most important gastronomic recommendations sites in the world have put this restaurant on the podium of the best luxury restaurants in Barcelona. Mediterranean cuisine bathed in signature cocktails, an affordable price and decadent decoration are the winning recipe of this restaurant. In addition, if you are looking for the best places to eat a paella in Barcelona, here you will also find a delicious rice menu.
Address: Carrer d'Aribau, 55
Bookings: Fill out the form they offer on their website to obtain all the necessary information to enter this place.
7. LAB RESTAURANT
As the name suggests, Lab's kitchen, directed by Natalia Puente and Oscar Ferré, is designed as a laboratory so that experimentation and invention are always the basis of their dishes. The philosophy of this restaurant means each visit to be unique, and you can try recipes as implausible as ravioli powder or what they call "purple meat". Discover this proposal of small snacks and dishes that will surprise you from beginning to end for a truly special evening.
Address: Carrer de Rossend Arús, 12, ground 2.
Bookings: Request your date and time on the official website.
8. SATO I TANAKA
If you are interested in the most exotic restaurants in Barcelona, one of the most exquisite and delicate options is the following in our list of the best luxury restaurants in Barcelona. Travel to Japan to sit around a table where an "itamae" will serve you delicious freshly cooked creations. Only 15 people fit around Sato's table, on the one hand, and 15 more around Tanaka's, but in both you can enjoy a really superior sushi assortment for a reasonable price while you feel as if you were in the heart of Tokyo.
Address: Carrer del Bruc, 79.
Bookings: By phone (+34) 938099274
9. DISFRUTAR
Other disciples of the El Bulli school are Oriol Castro, Mateu Casañas and Eduard Xatruch, who joined forces to create what is the last of the luxury restaurants in Barcelona to win a coveted Michelin star to date. But not only this, but Disfrutar has been named the best restaurant in Europe by the Opinion About Dining list. Taking risks with the combination of flavors and textures is their specialty, and their products are always of the best quality, fresh and market. Try their explosive olives and a whiskey cake that requires you to drench your hands in this liquor before tasting this dessert.
Address: Carrer Villarroel, 163.
Bookings: Through the official website of the restaurant or by phone at (+34) 933486896.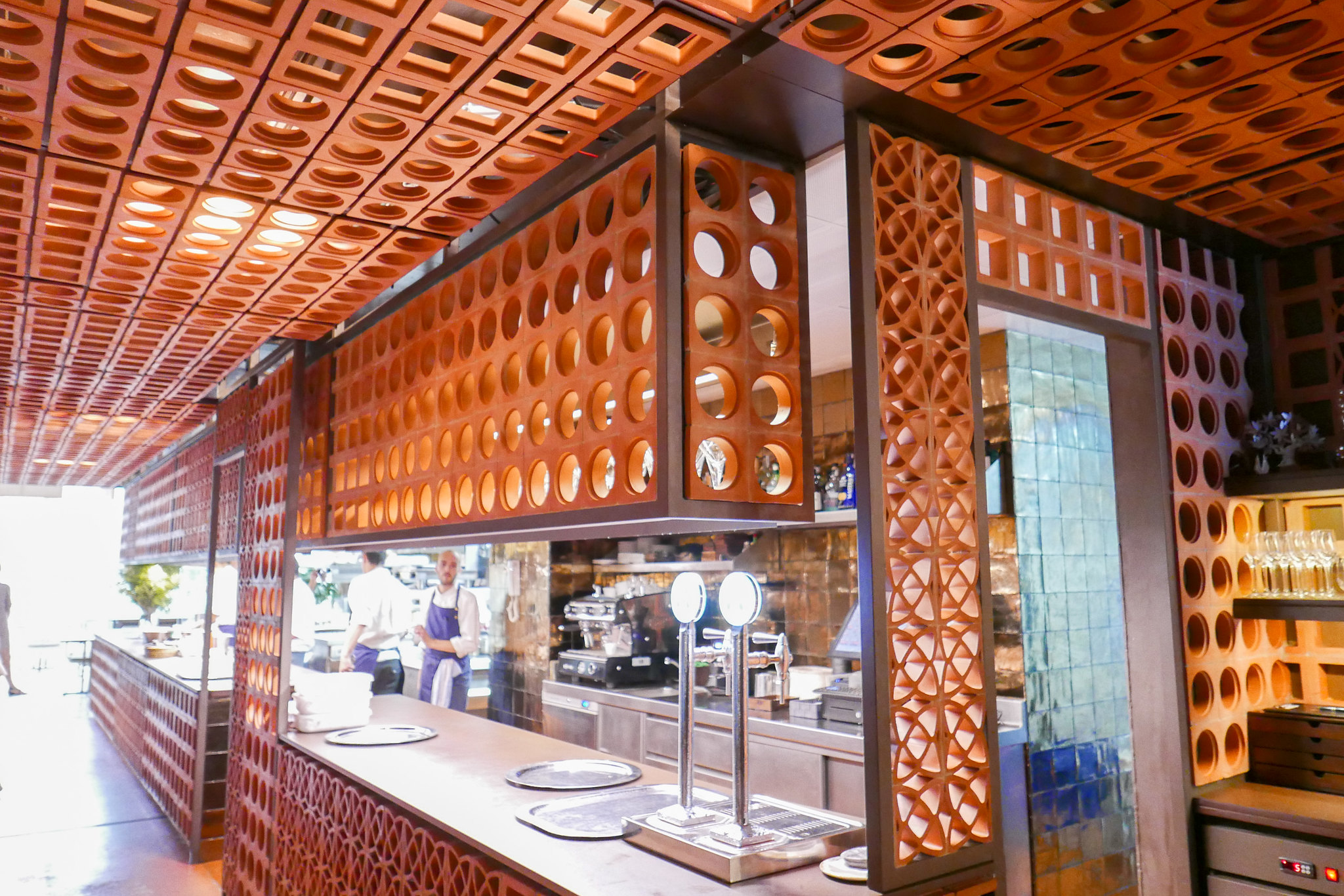 10. MOVÍNIC
But those who want to try the best selection of wines from Barcelona with an exceptional pairing, you should go to this center located in the heart of the city. A true mecca to worship wine, in Movínic you will find delicious tapas made with local products, grilled pieces and desserts that fit perfectly with the careful selection they offer in their cellar.
Address: Carrer de la Diputació, 249
Reservations: Via email (info@movinic.com) and phone, calling (+34) 932 726 187.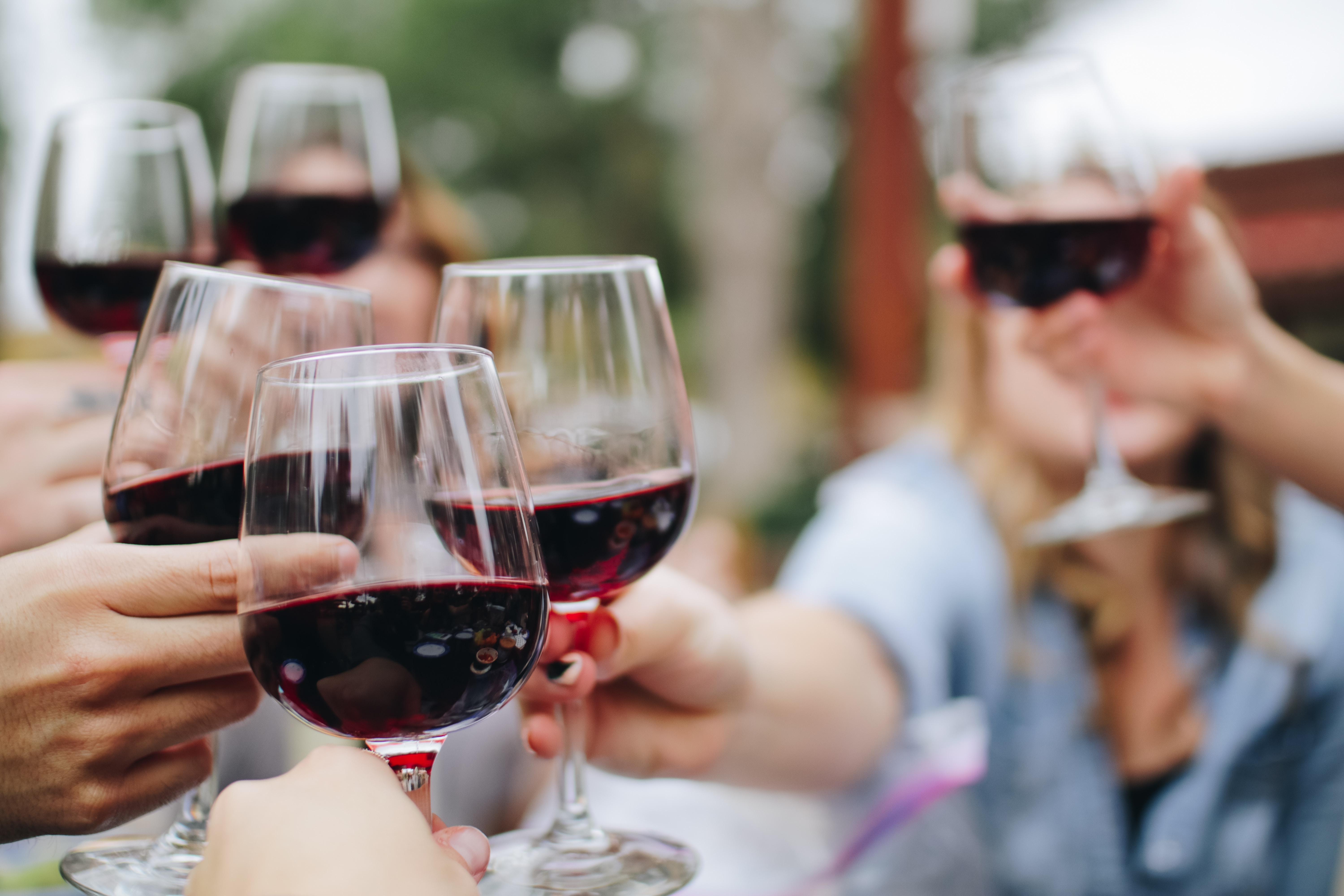 Did you like our top 10 of the best luxury restaurants in Barcelona? Have you decided to visit one of them during your stay at Lugaris Beach? Do not forget to leave us a comment with your suggestions and comments, they are always welcome!