Barcelona is one of those destinations capable of surprising the traveler in each visit. No matter how many times you have traveled to the streets of Barcelona the newcomer will find new attractions, secrets and sensations that will justify a weekend getaway or last minute trip. In any case, there is one that deserves special attention: its privileged location, which makes this city a perfect starting point to visit Catalonia.
Staying in our apartments on the beach in Barcelona, you will not only have the ideal excuse to enjoy one of the 10 most visited cities in the world: you can also get closer to the Catalan culture through its countless monuments, natural spaces and festivals, without forgetting the secrets of its exquisite Mediterranean cuisine.
With more than 18 million foreign visitors in 2017, Catalonia is the region of Spain that receives the most international tourism. A figure that illustrates its undeniable power of attraction, and that gives clues about how much this land has to offer. And to serve as an appetizer for your next holiday in this land, here are some suggestions, presented in alphabetical order, that will help you choose what to visit in Catalonia. Take note!
CERDANYA
This region is one of the greatest treasures in the Catalan Pyrenees, and a must if you're wondering what to visit in Catalonia. Its large concentration of holiday homes and its fame as the mecca of winter sports, due to the presence of ski resorts such as La Masella or La Molina, both vouch for it. To all of these features we should also add the location of its picture-perfect capital, Puigcerdà (which can be visited by train), Das, Alp or Bellver de Cerdanya, where Gustavo Adolfo Bécquer wrote his novel The Devil's Cross in 1860. It is also convenient to refer to the village of Llívia, surrounded by French territory. This village also boasts one of the oldest pharmacies in Europe. By the way: if you love Catalan cuisine, do not miss the delicious trinxat de la Cerdanya, a stew made with potatoes, cabbage and bacon.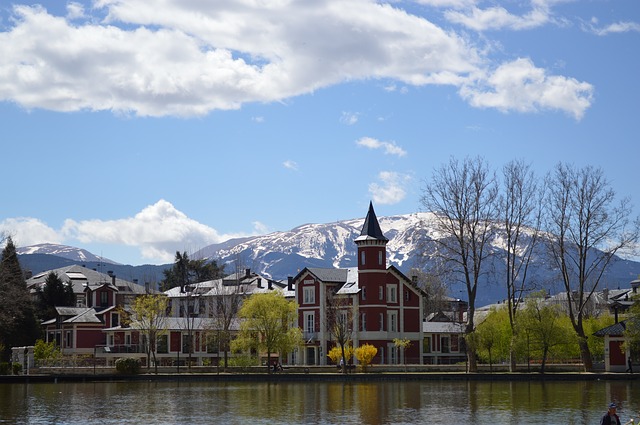 COSTA BRAVA
What do you think about the idea of swimming or sunbathing by the pine trees that hang over the sea? Or how about splashing about in a lonely cove, hidden between cliffs? This is one of the many reasons to visit the Costa Brava, on the coast of Girona. This exceptional sea front is deployed between the towns of Portbou, bordering France, and Blanes, which comprise a mosaic of landscapes that cannot be compared. There you will find the only Greek ruins preserved in the Iberian Peninsula -in Empúries and Roses-, natural treasures such as the Albera mountain range, the Medes islands or the Cap de Creus Natural Park, holiday resorts such as Platja d'Aro, Tossa de Mar or Lloret de Mar and seductive fishing villages, such as Calella de Palafrugell or Cadaqués. In addition, if you decide to explore inland, you will find some of the magnificent medieval towns of the Empordà, such as Monells, Peratallada or Pals.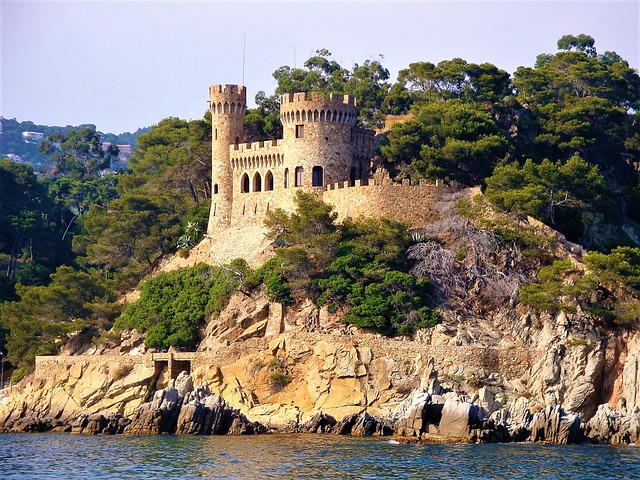 COSTA DAURADA
Among our recommendations on what to visit in Catalonia, we could not forget the beaches of Tarragona, grouped under the generic name of Costa Daurada or Costa Dorada. Among the places you can not miss out on, the province's capital, Tarragona, with a Roman archaeological complex declared a World Heritage Site by UNESCO in 2000. Another of its main attractions are the towns of Vila-seca and Salou, whose municipalities share ownership of the most important theme park in Spain: PortAventura World. A few kilometers inland, you will find the always recommendable Reus, a cozy city dotted with modernist buildings and traditional shops, as well as being the birthplace of the genius modernist architect Antoni Gaudí, and probably one of the places where he got his inspiration from. We must also add such picturesque locations as the medieval towns of Montblanc, Siurana or Prades. And if you like visitingreligious buildings, do not forget to visit the Cistercian Route, which features such jewels as the monastery of Poblet, or the Carthusian monastery of Escala Dei, the oldest in the peninsula.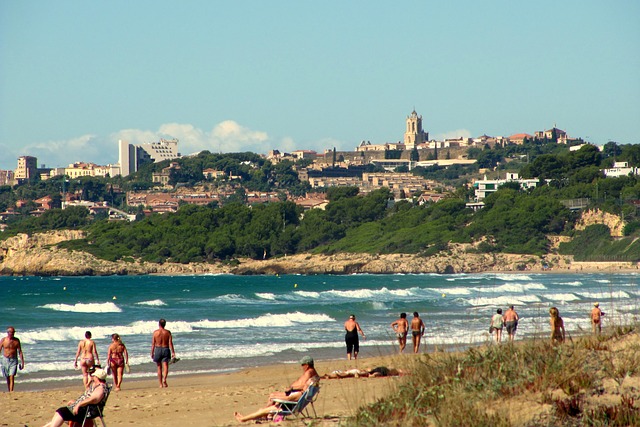 GARROTXA
Volcanoes are the distinctive feature of this beautiful region of Girona. In addition to medieval towns that exude charm -like Castellfollit de la Roca, Santa Pau and Besalú-, the Garrotxa borough is also ideal for rural tourism lovers, as the famous Fageda d'en Jordà is located in this area. This is one of the most remarkable beech forests in southern Europe; or the Santa Margarida volcano, which has a small church hidden within its crater. You must also find time to get to know the Vall d'en Bas, where you will understand why the town of Els Hostalets d'en Bas has been renamed the "Catalan Switzerland".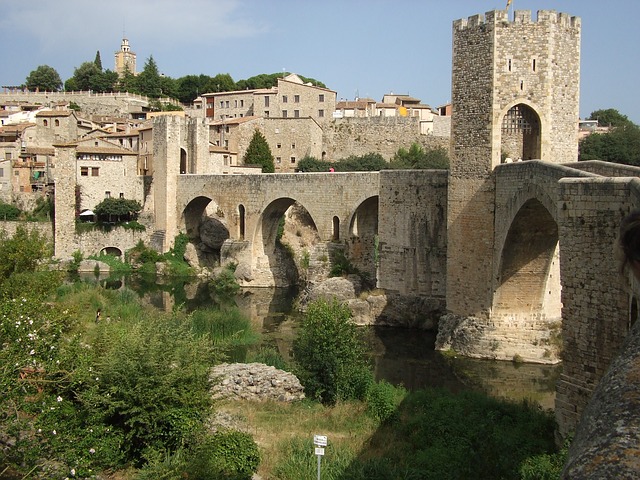 GIRONA
Another place to visit in Catalonia is this small and elegant city, whose main attractions are concentrated in the so-called Barri Vell (Old Quarter). Its superb cathedral, which houses the largest Gothic nave on the planet, the monastery of Sant Pere de Galligants, the delightful alleyways of the Jewish quarter or Call, the Arab baths, the multi-colored houses overlooking the Onyar river or the Peixeteres Velles bridge. This is a must-see if you decide to take a trip to Girona, as it has nothing to envy from the medieval buildings of Barcelona.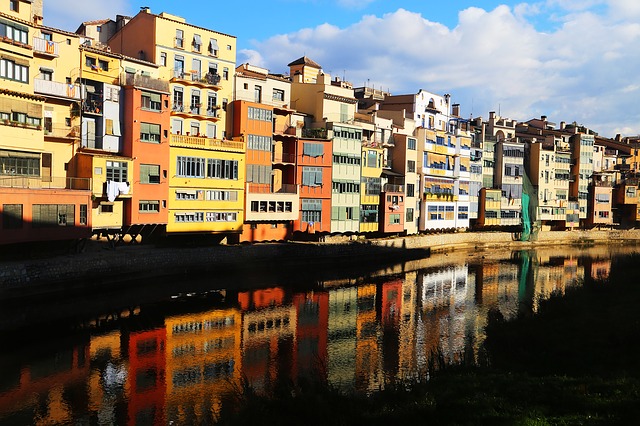 VALL D'ARAN
Until the inauguration of the Vielha tunnel in 1948, the Vall d'Aran was the most isolated region of Catalonia. Hence, it retains a language of its own, Aranese – a dialect of Occitan or Provençal – as well as festivals and traditions that speak of their unique personality. Without forgetting the unquestionable importance of the ski resort of Baqueira Beret, this land is also a fief of Romanesque art. It is enough to explore its capital, Vielha, or such striking towns as Arties, Salardú or Tredós, whose church of Santa Maria de Cap d'Aran still has a medieval fresco.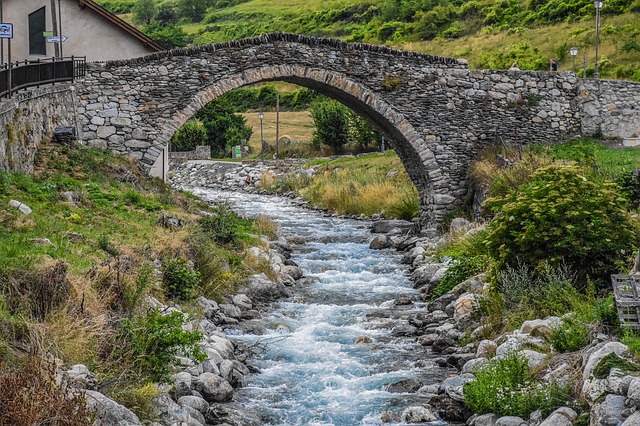 VALL DE BOÍ
To the south of the Vall de Aran and in the region of Alta Ribagorça, some of the churches of the Vall de Boí await. Built between the 11th and 12th centuries, these three pieces of architecture were declared World Heritage Sites by UNESCO in the year 2000. Although the original paintings are preserved in the National Museum of Art of Catalonia, in Barcelona, accessing the building is an experience in itself. You can also surrender to the beauty of the National Park of Aigüestortes i Llac de Sant Maurici, with peaks that reach 3,000 m of altitude and amazing picturesque lakes to walk around.
Now that you know what to visit in Catalonia, we would also like to know your opinion about these regions. Have you visited them? Give us your opinion in the comment section below!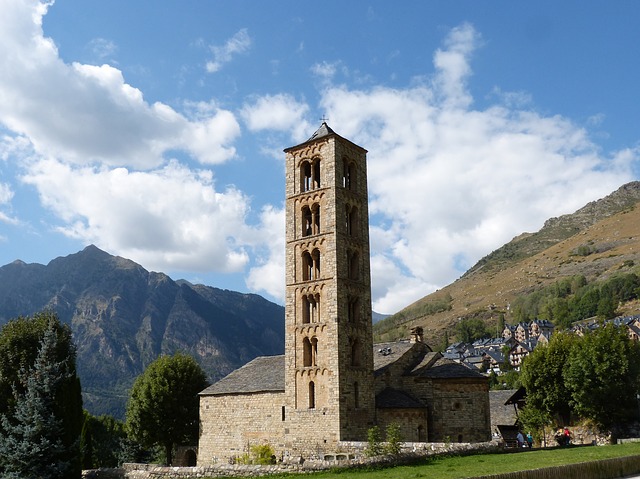 What do you think of these suggestions? Would you add other destinations that must be seen in Catalonia? If so, we encourage you to send your comments. We would like to read your proposals!
MORE INTERESTING STUFF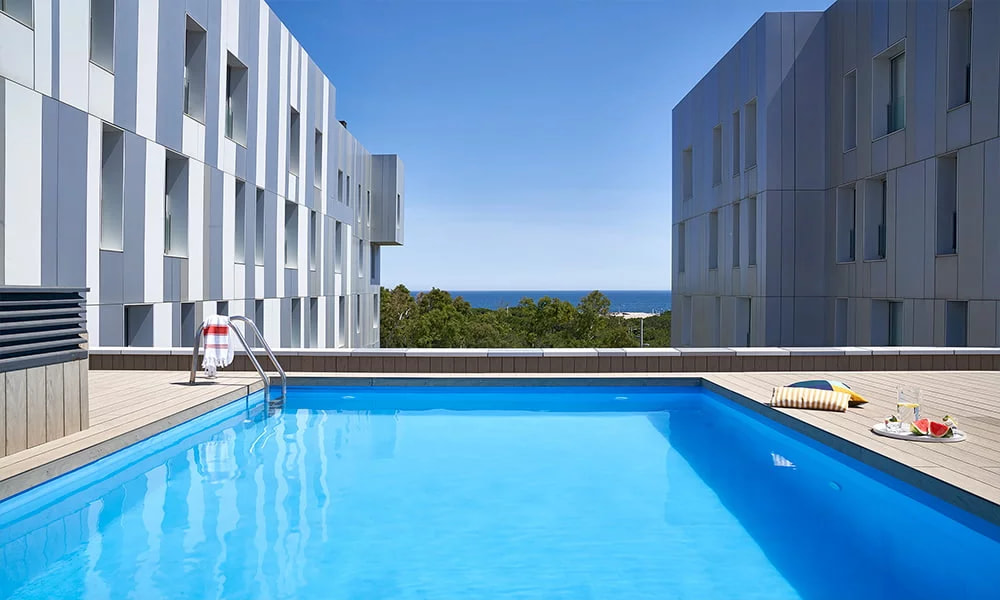 Holiday apartments by the beach in Barcelona
Since 2010, Lugaris Apartaments has been offering you the best holiday rental flats in Barcelona, perfect for a family holiday, with friends or as a couple, or for medium-term stays.
You can choose between apartments near the beach in Barcelona, at Lugaris Beach, with sea views, 2 swimming pools (one for adults and one for children) and capacity for up to 6 people, and the Lugaris Rambla flats, located on the Rambla de Poblenou and just 300 m from Bogatell beach, with a balcony or terrace of up to 22 m2 and ideal for couples or families and groups of up to 5 people. All our luxury flats in Barcelona are air-conditioned and equipped with all the appliances, furniture and bed linen you will need during your stay. They also have satellite TV and free high-speed Wi-Fi connection, as well as a safe and a 24-hour private security service.
What's more, when you make your booking, you can reserve many other additional services: international press in your flat, parking space, transfer service to and from Barcelona airport, bicycle hire, supermarket shopping, museum, sports and show tickets, babysitting service and much more.

For more information, contact Lugaris Apartments without obligation.