Barcelona is one of Europe's leading holiday cities. The opportunity to have the beach just a few metres away and to be able to reach it by public transport attracts thousands of tourists every year.
The Mar Bella beach is one of the best beaches in Barcelona and one of the most visited. But do you know what this magical corner of Barcelona has to offer?
The best of Barcelona's Mar Bella beach
The Mar Bella beach is one of the main places to see in Barcelona and belongs to the Poblenou neighbourhood. If you walk down the Rambla del Poblenou to the seafront, you will only have to walk about 100 metres in the direction of the Forum to find this wonderful beach.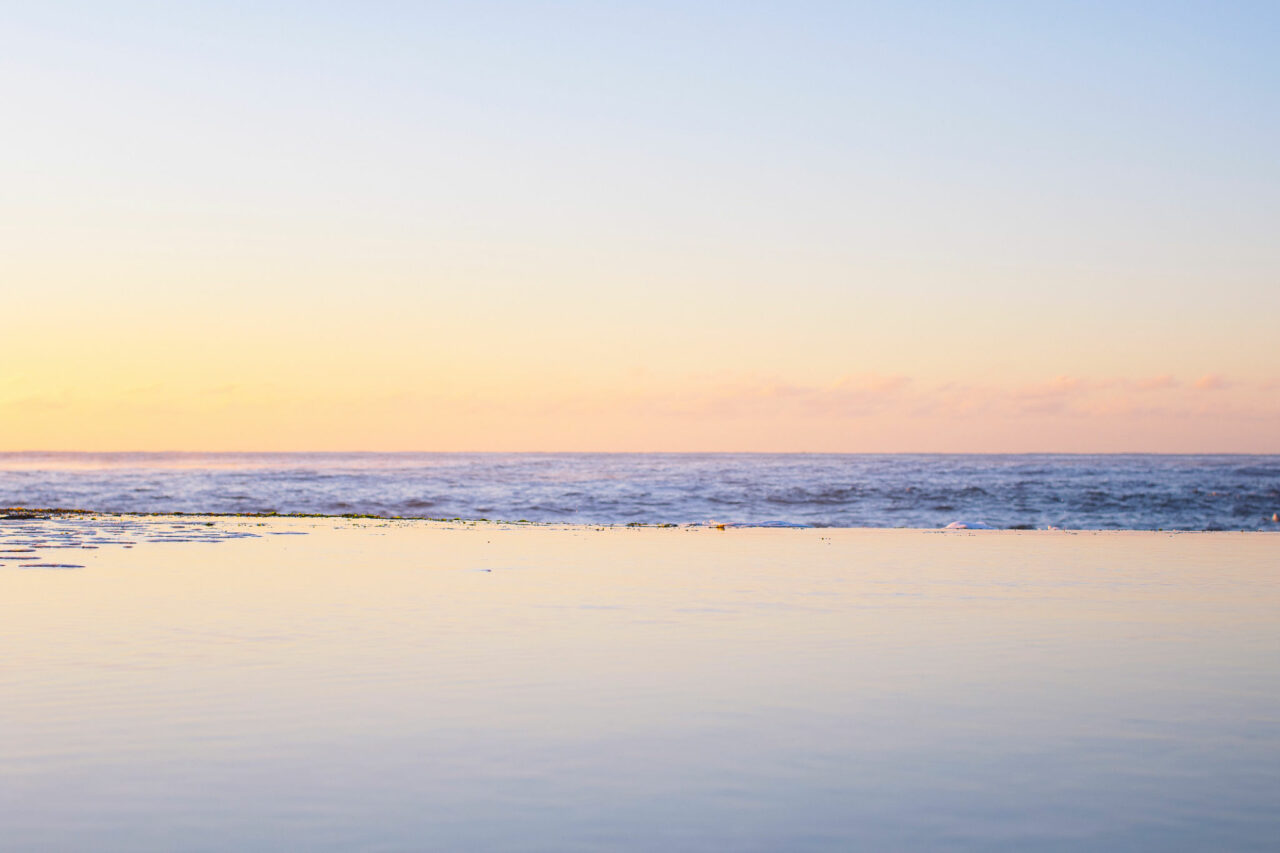 It is approximately 512 metres long and is located in the east of Barcelona. This beach was built to take advantage of the great event of the Olympic Games, hosted by the city of Barcelona in 1992. Most of the people who usually go to this beach are the residents of the neighbourhoods of Poblenou and Sant Martí.
The tourists who know this area are usually those who are accompanied by someone from Barcelona or who have already visited the city several times. Otherwise, foreigners tend to stay in the Barceloneta and Vila Olímpica areas. So, although the Mar Bella beach is very lively, you can enjoy a bit more peace and quiet.
This beach has a naturist area, where you can feel comfortable if you prefer nudist sunbathing. Near the Bac de Roda breakwater, you will also find a children's area, where the kids can have fun playing on the giant pyramid while you relax in the sun.
Next to the children's area, there is an area with nets, ideal for volleyball players. Form your own team or join one waiting to play its next game. This is one of the best ways to meet interesting people in Barcelona and make your holiday an unforgettable experience.
Other leisure facilities found on the Mar Bella beach include a basketball hoop, a skateboarding area and a ping-pong table located at the top of the promenade, near the Mar Bella sports pavilion. 
If you go to the western end of the beach, you can also find a small marine base, from where you can book a wide range of water activities to have fun.
This beach is adapted for people with reduced mobility, as it is important that all Barcelona's inhabitants and visitors have access to the city's main attraction without limitations. There are parking spaces around the beach (remember to check if you have to pay for them on the day and time you are there).
The beach has adapted toilets, showers with and without chairs and wooden walkways that reach as close as possible to the water, to facilitate access for everyone. You can get to the Mar Bella beach by car or public transport and you will always be able to see a flag signpost, so that you know what the state of the sea is.
Where to eat near Mar Bella beach
After a hot morning on the beach, you'll probably feel like having a cool drink on a terrace or trying the most typical gastronomy of the city in a nearby establishment. The truth is that Barcelona has a wide variety of restaurants and, if you wander around a bit, you'll find the one that best suits your tastes and your budget.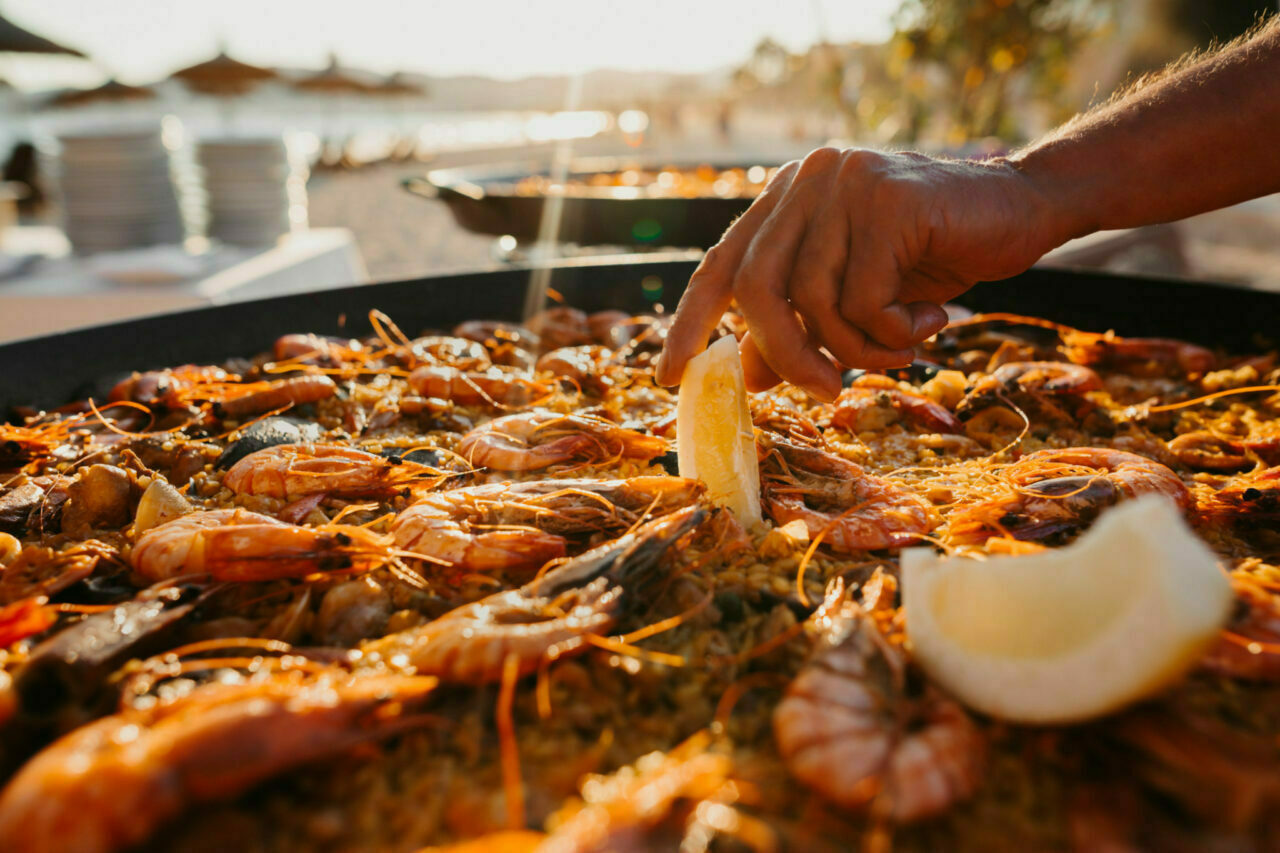 Iluzione
Iluzione is a restaurant with a New York vibe and Italian food. They offer a casual, but very neat atmosphere and the service is very attentive, fast and friendly.
Pure Cuisine
One of the best restaurants near Mar Bella beach is this well-known Asian restaurant that fuses the best of Japanese, Chinese, Indian, Thai and even Vietnamese cuisine. If you like oriental cuisine, this is the place for you. 
Purobeach Barcelona
If you want to eat on a sunny and spacious terrace, with plenty of distance between tables, good music and an excellent atmosphere, Purobeach Barcelona is the place for you. This is one of the best restaurants near Mar Bella, where you can enjoy delicious food and good cocktails.
Aürt
Aürt is a design restaurant where you can try the best avant-garde dishes of the moment. In this establishment you will have the opportunity to live a spectacular and sublime gastronomic experience, with a very close and friendly service.
Mediterráneo Ristorante
Mediterráneo Ristorante is an Italian restaurant located very close to the Mar Bella beach where you can enjoy tasty pizza, pasta al dente and sweet desserts. If it's a weekday, don't hesitate to order the set menu, where you can try the best dishes for a very affordable price.
Di Lorenzo Café
This establishment has fairly large premises, with plenty of tables inside and an outdoor terrace covered with parasols. It is the ideal place if you want a quick bite to eat without spending too much money. On the menu you can find sandwiches and pastas, as well as salads and mixed dishes.
Gilda by Belgious
This luxury restaurant, close to the Mar Bella beach, will allow you to try some of the most exclusive dishes in the city. Don't hesitate to try their tasting menu with dozens of small bites that will fill your palate with flavour and turn your holiday into a gastronomic experience.
Lugaris, your hotel near Barcelona's Mar Bella beach.
Hotels near Mar Bella beach are the best option if you want to enjoy the beach at all hours, without worrying about transport, time or distance. Lugaris is a company that has been offering the best holiday rental flats in Barcelona since 2010.
If you are looking for a suitable accommodation to visit this Mediterranean city, whether as a couple, with family or friends, at Lugaris we have the ideal place for you. Our flats can be rented for short and medium stays, depending on the number of days you want to spend in this beautiful city.
These are the two recommended options if you want to stay near Mar Bella beach:
Lugaris Beach: This is a flat next to the beach, which has 2 swimming pools (one for adults and one for children) and capacity for a maximum of 6 people.
Lugaris Rambla: located on the Rambla de Poblenou, with a balcony or terrace of up to 22 m² and ideal for couples or families and groups of up to 5 people.
In all our flats you'll find the perfect air conditioning to beat the heat, all the latest technology appliances and the utensils you'll need for your stay. In addition, they also have bed linen, satellite TV, free high-speed wifi connection, safe and private security service 24 hours a day. 
Now you know everything you need to know about Barcelona's Mar Bella beach. Take a look at our Lugaris website, book your stay with us and don't worry about anything else. You'll be able to enjoy a relaxing, fun and experience-filled holiday like never before in the great city of Barcelona.
OUR APARTMENTS IN BARCELONA
Since 2010, Lugaris Apartaments has been offering you the best holiday rental flats in Barcelona, perfect for a family holiday, with friends or as a couple, or for medium-term stays.
You can choose between apartments near the beach in Barcelona, at Lugaris Beach, with sea views, 2 swimming pools (one for adults and one for children) and capacity for up to 6 people, and the Lugaris Rambla flats, located on the Rambla de Poblenou and just 300 m from Bogatell beach, with a balcony or terrace of up to 22 m2 and ideal for couples or families and groups of up to 5 people. All our luxury flats in Barcelona are air-conditioned and equipped with all the appliances, furniture and bed linen you will need during your stay. They also have satellite TV and free high-speed Wi-Fi connection, as well as a safe and a 24-hour private security service.
What's more, when you make your booking, you can reserve many other additional services: international press in your flat, parking space, transfer service to and from Barcelona airport, bicycle hire, supermarket shopping, museum, sports and show tickets, babysitting service and much more.

For more information, contact Lugaris Apartments without obligation.