The district of San Martí de Provençals is one of the most attractive and extensive in Barcelona. It is composed of ten neighborhoods, some of them of great popularity, which are often visited by tourists. This is the case of the Vila Olímpica neighborhood, Poblenou or Diagonal Mar and the Front Marítim.
The district of Sant Martí stands out for its beaches, its modern areas full of luxury, its excellent restaurants and its leisure areas. From here we want to bring you closer to this exceptional district and tell you a little about its history, its points of interest and its neighborhoods.
History of the district of Sant Martí
In the past, the district of Sant Martí was a territory that stood out for being very large, although it had hardly any inhabitants. It was located on the outskirts of the city walls of Barcelona, and the sea and the mountains were part of it.
Without going any further, the neighborhoods of El Besòs and Poblenou were not always part of the district. In the beginning they were swamps, lagoons and marshes that belonged to the Besòs River. However, as the coastline receded, these areas were urbanized until they became one of the largest residential neighborhoods in Barcelona.
The Romans occupied the area before anyone else and used the land to raise crops to supply the city with food.
The current name of the neighborhood, Sant Martí de Provençals, came after the construction of a Romanesque-style chapel in honor of Saint Martin of Tours. Over time it became a sacred territory with some farmhouses and a village that for a long time was the nerve center of San Martí.
The neighborhoods of Sant Martí
As of today, taking into account all the districts of Barcelona, it is the second most populated after L'Eixample. It is also the second district with the largest built-up area. In the past, it was a flat area through which water and streams from Collserola flowed, flowing into the coast.
Previously, the district was made up of five zones: La Verneda (north of Sant Martí dels Provençals), Fort Pius (towards the south), Clot-Camp de l'Arpa (west), Poblenou (center) and El Besòs and El Maresme (east). Today, the district is made up of ten perfectly differentiated neighborhoods:
Poblenou
El Clot
El Camp de l'Arpa del Clot
El Parc i la Llacuna del Poblenou
La Vila Olímpica del Poblenou
Diagonal Mar and Front Marítim del Poblenou
The Besós and the Maresme
Provençals del Poblenou
Sant Martí de Provençals
La Verneda and La Pau
What to see in Poblenou?
Poblenou is a great neighborhood with trendy bars and cafes where you can have an aperitif or one of the best brunches in Barcelona. It has renovated factories that now house offices, housing and exhibition galleries. Among the most outstanding places you can see in Poblenou are: the Barcelona Design Museum, the Torre Agbar skyscraper and the Els Encants street market. On the other hand, Bogatell beach is perfect for relaxing, sunbathing and playing beach volleyball.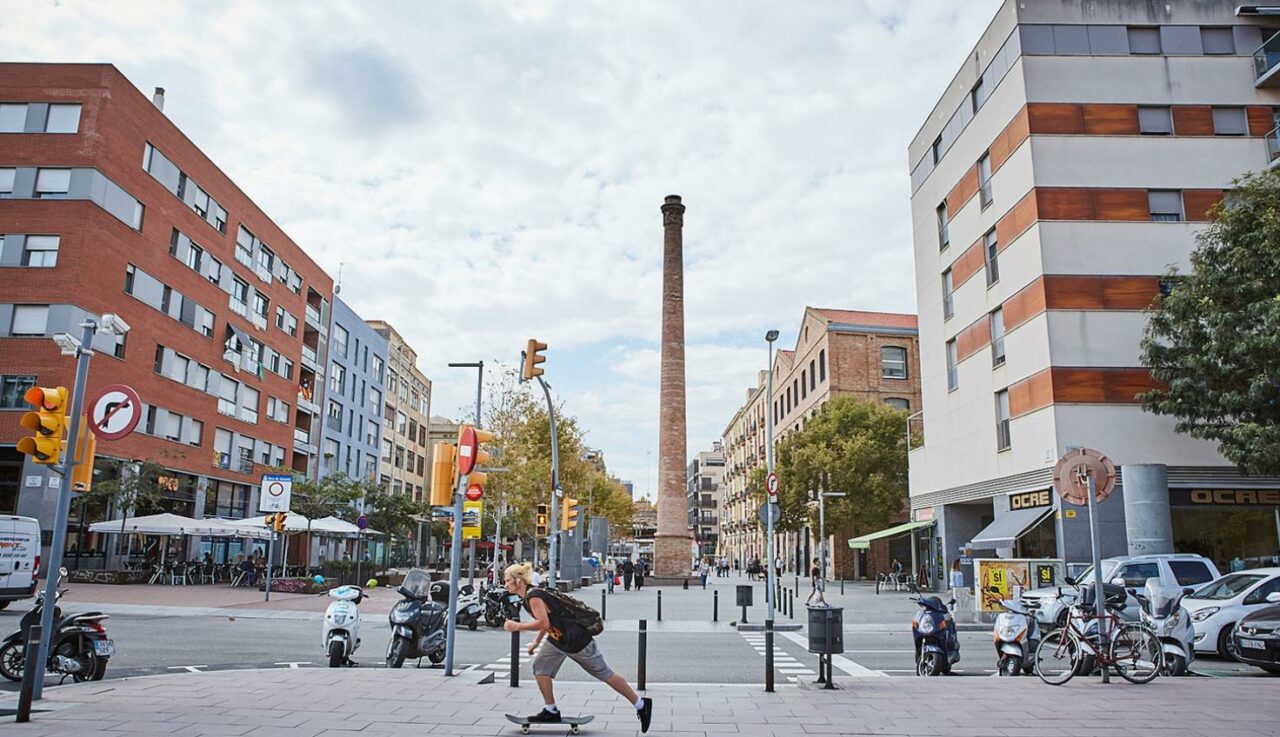 What to see in El Clot?
El Clot is a modern yet traditional neighborhood, home to the headquarters of the District Municipal Council, the same building that was once the City Hall of the old municipality of Sant Martí de Provençals. It is not a particularly well-known neighborhood, but it is perfect for living or staying in monthly rental apartments as it is surrounded by some of Barcelona's most popular neighborhoods: Sagrada Familia, Sant Andreu, Poblenou and Horta Guinardó.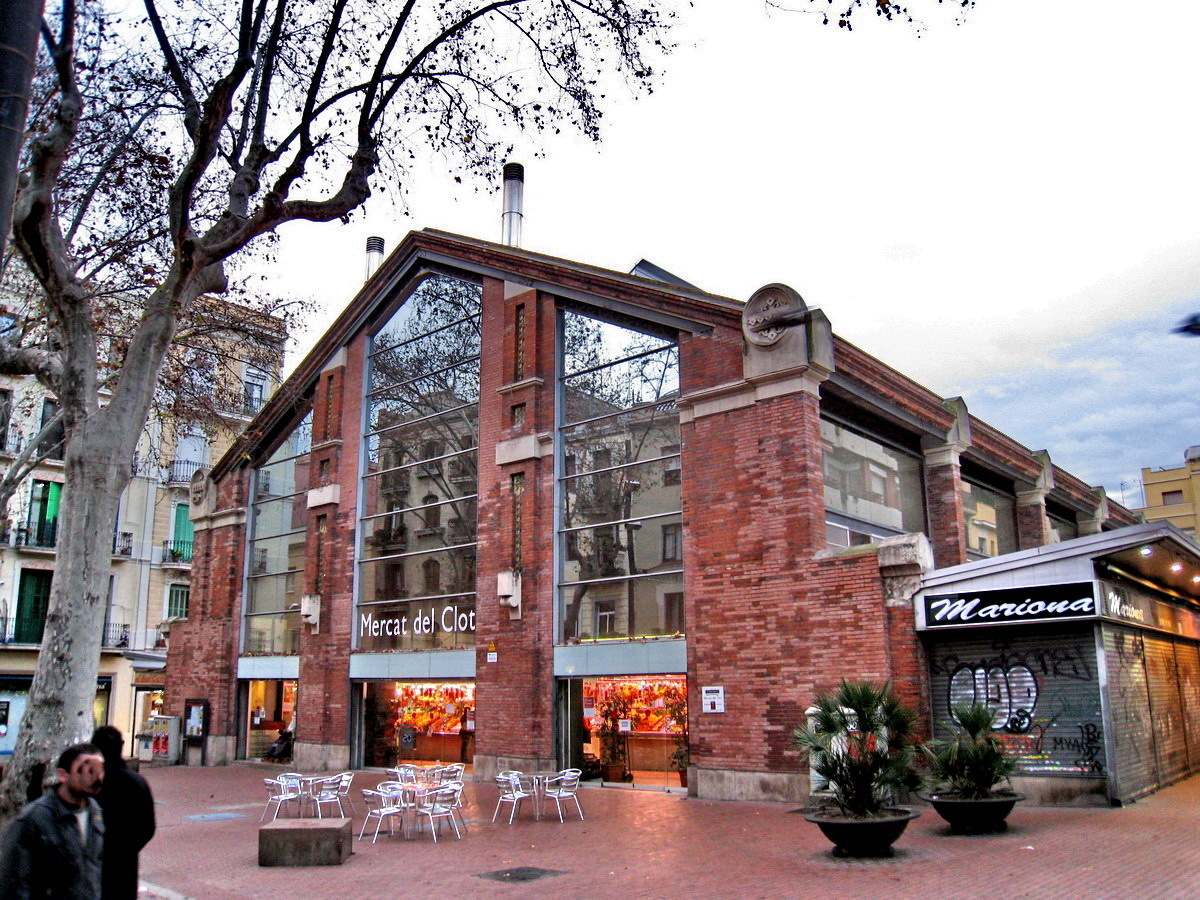 What to see in Camp de l'Arpa del Clot?
Camp de l'Arpa del Clot is not a very touristy neighborhood, although it is also a great place to live as it has all the necessary amenities. In addition to schools and several centers of worship, it has a traditional cinema, several hotels and theaters. The Plaça de l'Oca is one of the most popular and traditional areas of the neighborhood as it is home to a street market associated with the Plaça de l'Oca Artisans Fair.
What to see in El Parc i la Llacuna del Poblenou?
El Parc i la Llacuna del Poblenou has a strong commercial and industrial character. In fact, the so-called 22@ project was dedicated to remodeling part of the old Poblenou, introducing novelties of great architectural quality, as well as technological companies and subsidized and private housing. It is a neighborhood in full transformation, which houses the Glòries Shopping Center and a nightlife area known as Marina with several nightclubs and music bars.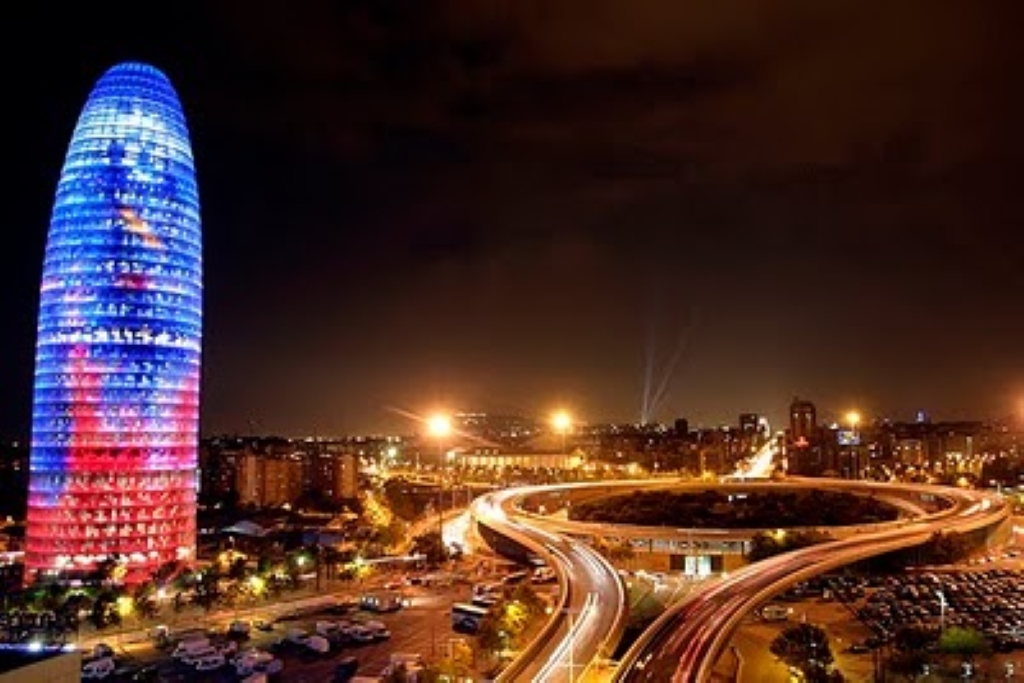 What to see in La Vila Olímpica del Poblenou?
La Vila Olímpica del Poblenou belongs to the traditional Poblenou and was renovated and refurbished so that the athletes of the 1992 Barcelona Olympic Games could live here. It is a residential neighborhood that houses several schools and a UPF campus with several faculties and libraries. This neighborhood has a shopping center called El Centro de la Vila and several nightlife venues. In addition, the Olympic Port, with capacity to accommodate many boats, is also located here.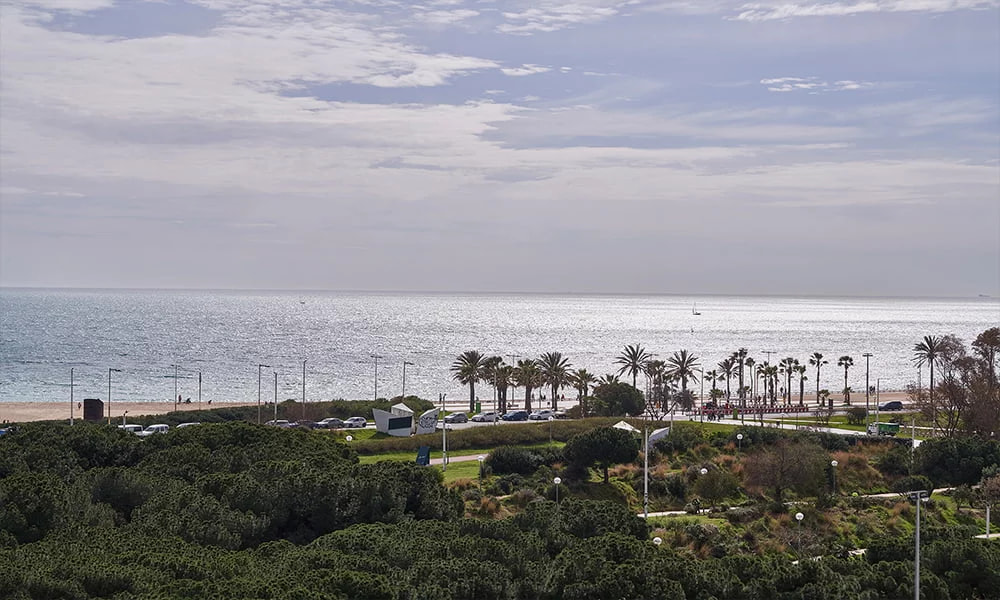 What to see in Diagonal Mar and Front Marítim del Poblenou?
Diagonal Mar i el Front Marítim del Poblenou is one of the most recent neighborhoods of Barcelona and was created from the urban plan for the Universal Forum of Cultures. It is located at the beginning of Avinguda Diagonal and flows into the Mediterranean Sea, hence its name. A large part of this neighborhood is occupied by the Diagonal Mar park.
What to see in El Besòs and Maresme?
The Besòs and the Maresme is another of the neighborhoods of the district of San Martí, located in the northeastern part of the city. Cloistered in its coastline, the Forum Park was built, in a space shared with the neighboring town of Sant Adrià del Besós, giving rise to a surprising civic space in which the Universal Forum of Cultures was held. The Barcelona International Convention Center was built on the same site, as well as the Forum Building where the Barcelona Museum of Natural Sciences is located. Later, the headquarters of the Telefonica company, the Diagonal Zero Zero Tower, was built.
What to see in Provençals del Poblenou?
Provençals del Poblenou is located between Gran Via de les Corts Catalanes, Diagonal Avenue or Rambla de Prim. This neighborhood has two zones: the old industrial area and its residential area. In recent years, the transformation and modernization of some of its old factories has been carried out.
What to see in Sant Martí de Provençals?
Sant Martí de Provençals was created by the reforms carried out by King Philip V and you will find it in the northwest sector of Barcelona. Its population increased considerably in the 19th century and at the beginning of the 20th century, as a consequence of the industrial revolution and its annexation to Barcelona. In the past, the industrial sector became its hallmark for a long time.
What to see in La Verneda i la Pau?
La Verneda i la Pau is located in the old village of San Martín de Provençals. Until the fifties, the area was mostly occupied by farmhouses and farmland, whose scenes were painted by great artists such as Ricard Canals or Joaquín Mir. The neighborhood, as it is known today, was built in 1950 to meet the great demand for real estate after the arrival of immigrants from other parts of Spain. Over time, the neighborhood improved in terms of facilities and services. At present, the La Pau housing estate is located here.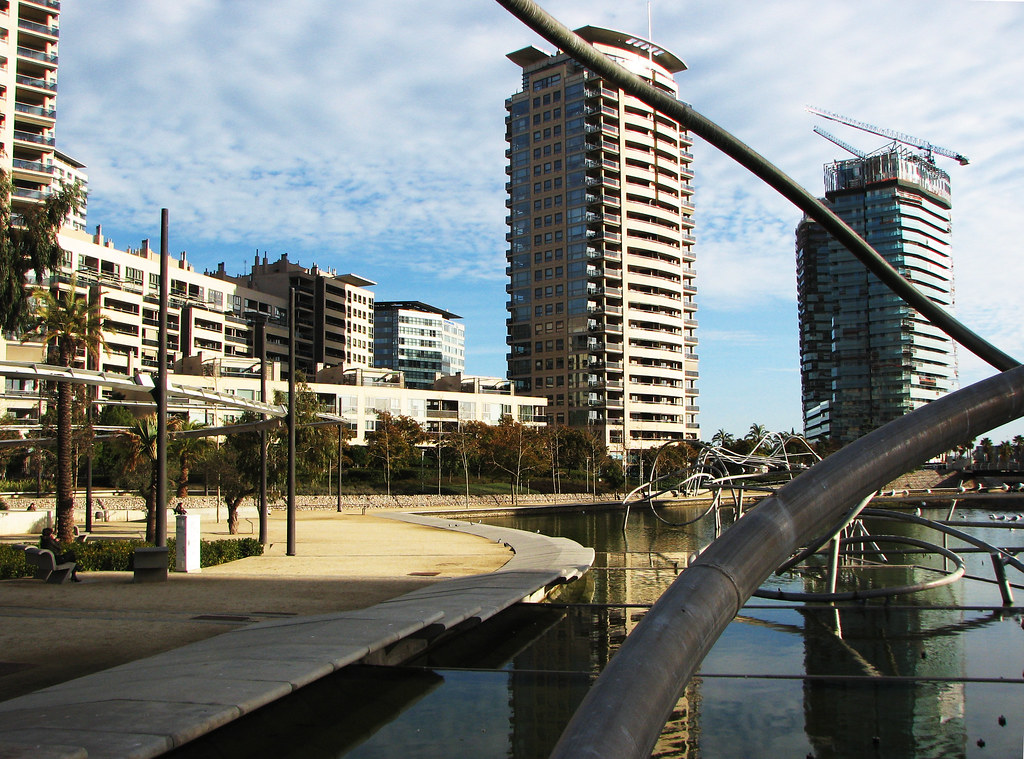 Other interesting points of the district of Sant Martí
Sant Martí is a district which is highly appreciated by the people of Barcelona and one of their main options when it comes to living. It is logical, considering that it is close to the beach, that it is a residential area with personality and that it has a great cultural and leisure offer.
The most famous beaches in Barcelona. In addition to being an incredible residential district equipped with all kinds of services and amenities, it has the best parks and is on the beachfront. Along with the beaches of La Barceloneta, Sant Martí beaches are the most famous in Barcelona. In fact, they are highly valued by locals as they are ideal for surfing and enjoy an exceptional climate.
Great connections. The neighborhoods of Sant Martí are very well connected with different bus lines, urban trains and subway. Being one of the largest and most populated districts of the city, these connections are essential for its inhabitants. In fact, if the metro does not reach a certain area, the bus will reach it.
Public and private services. We are talking about a modern district with all the necessary incentives to live in comfort. Thus, it is not necessary to move a lot to access the essential services you need to live comfortably.
22@ (technology and startups). The 22@ is an initiative that transformed numerous hectares of industrial style into modern spaces to be occupied by the most cutting-edge technology companies such as Amazon, Yahoo!, Facebook, Ebay or Groupalia, among others.
A multicultural and artistic place if ever there was one. In the district of San Martí you will find amazing places with urban art, from art galleries to flea markets, graffiti on the streets and instagrammable cafes.
Great industrial and underground personality. Its former industrial area with huge warehouses was rehabilitated to house housing (lofts and studios of New York essence), offices and schools. The best thing is that its industrial style remains, becoming a sign of identity.
We have shown you what to see in Poblenou or Diagonal Mar, but the district of Sant Martí is more than that. The truth is that it is living a moment of spectacular splendor without losing its style and essence as a neighborhood.
Whether you are looking for a residential area with all the amenities or if you prefer a classic neighborhood with traditional stores, in Sant Martí you are sure to find what you are looking for. Sant Martí is basically a residential district, although it is also one of the most visited areas of Barcelona for its many attractions in restaurants, culture, leisure and art.
MORE INTERESTING STUFF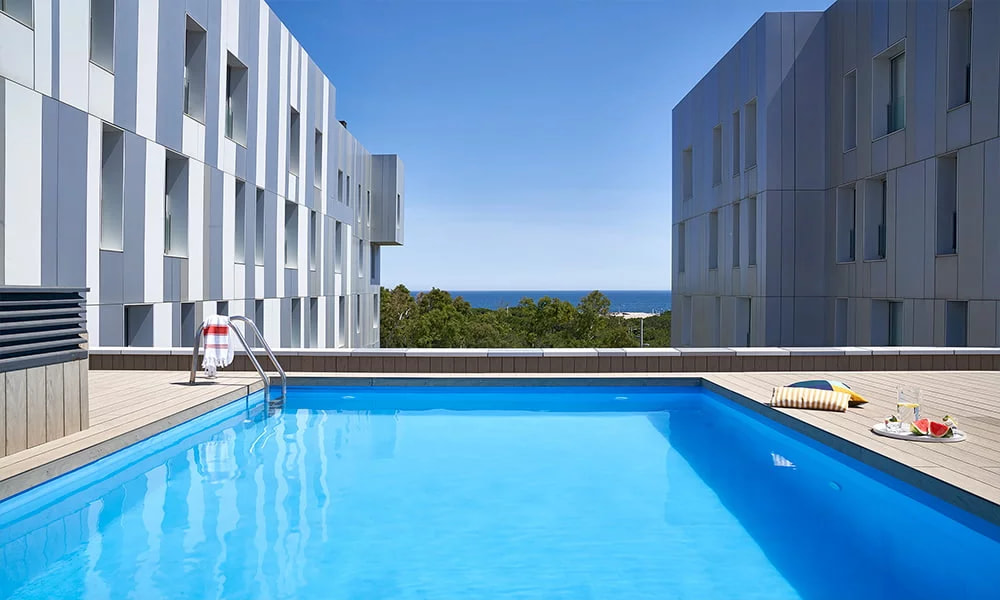 Holiday apartments by the beach in Barcelona
Since 2010, Lugaris Apartaments has been offering you the best holiday rental flats in Barcelona, perfect for a family holiday, with friends or as a couple, or for medium-term stays.
You can choose between apartments near the beach in Barcelona, at Lugaris Beach, with sea views, 2 swimming pools (one for adults and one for children) and capacity for up to 6 people, and the Lugaris Rambla flats, located on the Rambla de Poblenou and just 300 m from Bogatell beach, with a balcony or terrace of up to 22 m2 and ideal for couples or families and groups of up to 5 people. All our luxury flats in Barcelona are air-conditioned and equipped with all the appliances, furniture and bed linen you will need during your stay. They also have satellite TV and free high-speed Wi-Fi connection, as well as a safe and a 24-hour private security service.
What's more, when you make your booking, you can reserve many other additional services: international press in your flat, parking space, transfer service to and from Barcelona airport, bicycle hire, supermarket shopping, museum, sports and show tickets, babysitting service and much more.

For more information, contact Lugaris Apartments without obligation.