Barcelona is known as the city that never sleeps, because the nightlife is endless. Everywhere you go you'll find open bars, discos and private clubs. But the truth is that there's nothing better than enjoying the atmosphere and the energy of live music.
That's why, at Lugaris, we want to introduce you to the best places to see live music in Barcelona, so that you can buy your tickets for the next event and go crazy dancing to the rhythm of the music you love the most.
Parc del Fòrum
There are already many concerts scheduled for this year in Barcelona and many of them take place in the Parc del Fòrum. This space is open to the sea and to citizens who want to use it for walking, rollerblading, cycling, etc. But there are certain times during the year when this area is closed to host the biggest music festivals in Barcelona.
This space was left as a legacy after the unprecedented event that took place in the city in 2004: the Universal Forum of Cultures. The central stage of this large venue has become a place for meetings and relationships thanks to its uniqueness, versatility and the accessibility of the spaces.
The Parc del Forum is known for not only hosting concerts, but also entire festivals, some of which last several days. Being so close to our Lugaris flats, this has become our favourite space, because it will allow you to enjoy it to the fullest, without wasting time travelling around.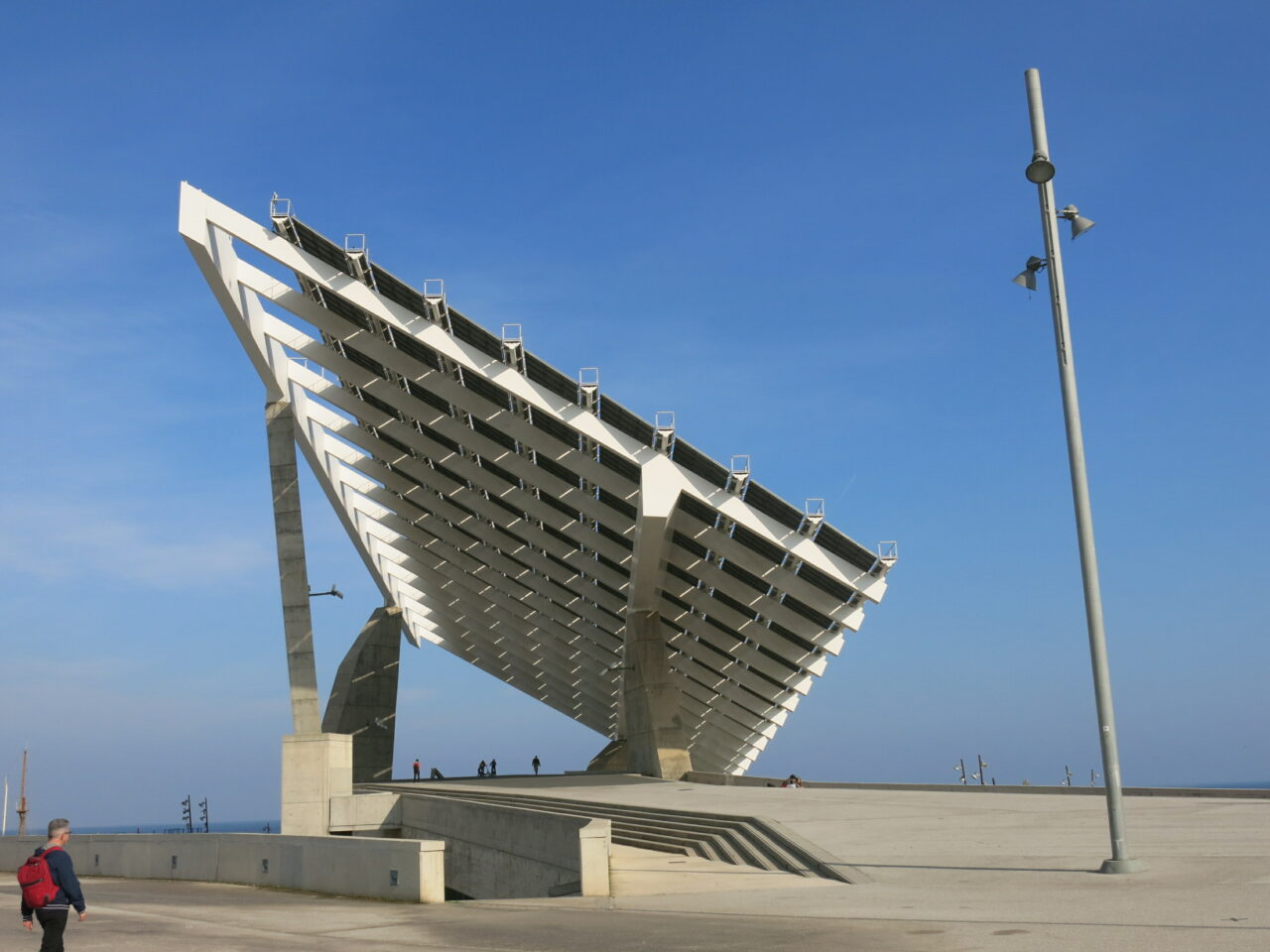 Razzmatazz
If you are looking for the best clubs in Barcelona to spend a fun night out, the Marina area may be one of the best options. What many people don't know is that the famous Razzmatazz nightclub also opens its doors to host some of the most famous artists that come to play live music in Barcelona.
The sound in all the venues is very good, and the largest venue has a first floor from which you can watch the concerts at your leisure. However, do dress lightly because when the venue fills up you'll start to sweat and if you have to go to the toilet you'd better not be in too much of a hurry because there's quite a queue and you might have to wait a while.
Sala Wolf
Sala Wolf is much more than just a place to go to listen to live music in Barcelona. It is a venue that was originally established as a discotheque, but nowadays it allows the best emerging bands on the artistic scene to play. It is also a multi-purpose space that has been used as a location for film shoots, university parties, etc.
It is located in the Poblenou neighbourhood and has a capacity of over 800 square metres. Its stage has seen artists such as EZVIT and Lucy Dacus, described as one of the best composers of her generation.
Sala Salamandra
Sala Salamandra is one of the venues where you can see live music in Barcelona that is most loved by its audience and guest artists. This is due to the good acoustics of the space, which will allow you to vibrate with every note and give your all on the dance floor. It has a capacity for 800 people and the stage measures no more and no less than 50 m², like some of the flats in Barcelona.
This venue is located in L'Hospitalet, so it's not exactly Barcelona, but you can get there in just 10 minutes by metro from Plaza España, in less than 5 minutes by car or on any of the many bus lines that connect Barcelona with L'Hospitalet. You'll enjoy the best live music and, who knows, if you do your job well as an audience member, maybe the artists will take you backstage for a drink with them.
Sala VOL
Sala VOL is a new venue in Barcelona, which has taken over the old Sala BeGood. The decoration has hardly changed and, of course, they have kept their wonderful bar that goes from the street door to the front rows, so you can lean on your elbow while you enjoy the music.
This is one of the concert venues in Barcelona where the decoration is not important. They simply wanted to create a more intimate and less industrial atmosphere than before. But the quality is noticeable, above all, on the stage, where the magical chords of Sonny & The Sunsets, Eleanor Friedberger, Caboverde, Thalia Zedek, etc. have been played.
The success of this venue is due to the founders of the L'Afluent cooperative , Miquel Cabal, Artur Estrada and Sergi Egea, who have been highly visible figures on the Barcelona music scene for years. The capacity is quite small, so it is advisable to buy tickets well in advance to avoid missing out on the concert you've been looking forward to.
Palau de la Música Catalana
Maybe this is not exactly the atmosphere you were looking for, but we cannot deny that the Palau de la Música Catalana is one of the main places to see concerts in Barcelona. However, these concerts are not the kind of concerts that make you dance and clap your hands in the air, but rather they move you with each of the feelings conveyed by the songs.
This famous building in El Born has a very extensive monthly programme that includes concerts of chamber choir music, orchestras, piano concerts and so on. It seats more than 2,000 people and it is worth attending one of its concerts to see the Art Nouveau building from the inside, as it is one of the icons of Barcelona.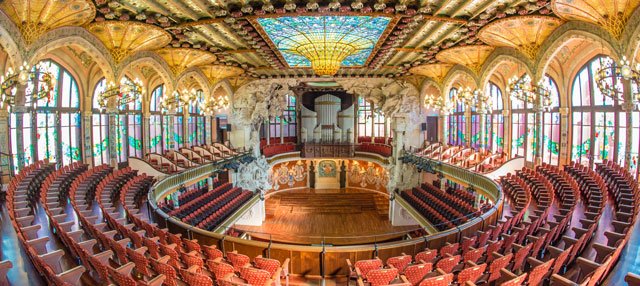 Sala Apolo
We could not talk about the best places to see live music in Barcelona without mentioning Sala Apolo. It opened its doors sixty years ago, when it was just a dance hall, but it wasn't until the 1990s that it decided to give its first live concert within its walls. Nowadays, the atmosphere has evolved to become the nest of electronic music, parties and the best live acts of the moment.
Many of the lights of yesteryear are still preserved and the smoke, together with the red lighting, makes it impossible not to remember the cabaret it once was. This venue has unique acoustics and the back rows are the ones that get the best sound for the concerts. Buy your ticket in advance and arrive well in advance to queue at the venue, as the lines can go around the block.
Sala Jamboree
Sala Jamboree is one of our favourites and is located in the Plaça Reial. It is a small, cosy space that welcomes the best jazz musicians. This venue was founded at the end of the last century and has seen the biggest names in this genre on its stage.
It offers a very close encounter between artists and their audiences, creating an atmosphere of trust that is ideal for presenting new musical proposals.
Paral·lel 62
Formerly known as Sala Barts, it is the new name given to the former Gran Teatro Español in Barcelona. Its main hall seats up to 1,500 people and every week it hosts major national and international artists. It is one of the most famous venues in Barcelona and has all the amenities that the public may require, such as access for people with reduced mobility.
The audience can be very large, but the seats are always numbered, so you won't have to wait in line, but when you arrive you can go straight to your seat without fear of being taken away. You will enjoy live music in the most comfortable and peaceful way.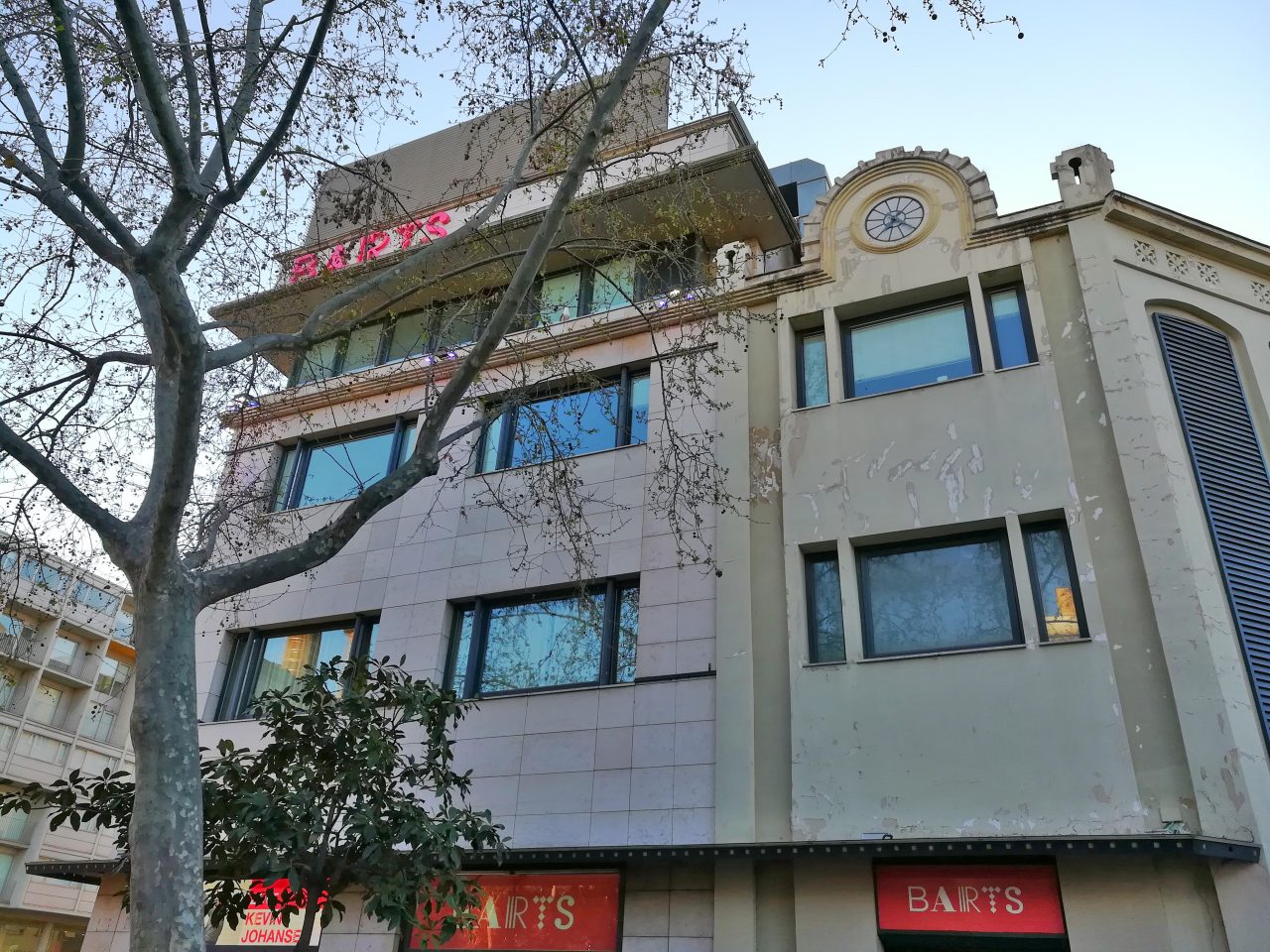 Sala Meteoro
Now, let's go to one of the lesser-known live music venues in Barcelona, such as Sala Meteoro. It opened its doors in 2018 and since then it has not stopped offering art to its spectators. In their programme you can not only see live music concerts, but they also organise exhibitions, workshops, presentations, etc.
When you plug in the amplifiers on stage, it becomes a distortion box, in a good way. The only problem with the venue is that when you go to the bar to order you can't see the stage, so you're going to miss a bit of the concert every time you want to fill up your drink.
Freedonia
Hidden behind a discreet door is the entrance to a venue that looks like a simple bar. As you walk through the bar and past the toilets, you'll come across a sort of foyer where the bands sell their merchandise. Now all you need to do is open the last door to find yourself in the cosy Freedonia concert venue.
This small space, practically undecorated, has a good stage and a space for the technician to do his work in peace and quiet. On the (almost always full) dance floor, you'll have a surround sound characterised by a real madness of lights and colours that will allow you to really get into the atmosphere.
Sidecar
Sala Sidecar is located in Barcelona's Plaça Reial and has a capacity of 250 people, so it organises small and medium-sized concerts. Its stage has seen national and international names on the music scene, among them Niña Polaca and Biela, two bands perfectly integrated into the indie-rock circuit on a national level.
Sala Bóveda
Sala Bóveda is the rock and heavy metal concert venue in Barcelona par excellence. Many of the bands that play this style of music choose this venue because its Brooklyn street décor helps them to put the audience in the right frame of mind.
It seats 1,000 people and is packed every weekend for its live concerts. It's a good place to get together with all your friends and listen to good music that will make you dance non-stop and bring out your rocker side.
Hi Jauh USB
You may not have heard of Hi Jauh USB and that's because it's tucked away in a backstreet to keep the good atmosphere inside. The best thing about this music venue is that, before the concerts, they play soft music so you can chat quietly with your friends while you have a drink.
But when the band starts to play, it's another world and bands such as Gúdar, Hibernales, the tribute to Beef, Ran Ran Ran, Tirana, etc. have played here. This is a real discovery in Barcelona.
What do you think of our selection of the best places to see live music in Barcelona? The warmth of the audience and the vibration emitted by live instruments cannot be compared to canned music. So, if you feel you need to vibrate with a good concert, don't hesitate to buy your tickets today.
Remember that at Lugaris we will be waiting for you to offer you the best accommodation near the venue of your concert, so you don't have to worry about anything but enjoying yourself to the fullest.
NUESTROS APARTAMENTOS EN BARCELONA
Since 2010, Lugaris Apartaments has been offering you the best holiday rental flats in Barcelona, perfect for a family holiday, with friends or as a couple, or for medium-term stays.
You can choose between apartments near the beach in Barcelona, at Lugaris Beach, with sea views, 2 swimming pools (one for adults and one for children) and capacity for up to 6 people, and the Lugaris Rambla flats, located on the Rambla de Poblenou and just 300 m from Bogatell beach, with a balcony or terrace of up to 22 m2 and ideal for couples or families and groups of up to 5 people. All our luxury flats in Barcelona are air-conditioned and equipped with all the appliances, furniture and bed linen you will need during your stay. They also have satellite TV and free high-speed Wi-Fi connection, as well as a safe and a 24-hour private security service.
What's more, when you make your booking, you can reserve many other additional services: international press in your flat, parking space, transfer service to and from Barcelona airport, bicycle hire, supermarket shopping, museum, sports and show tickets, babysitting service and much more.

For more information, contact Lugaris Apartments without obligation.