Fancy a sweet treat? We present the best cakes in Barcelona! The Catalan capital is renowned for its culture, architecture, and art, but it's also home to a culinary scene that will make your mouth water. Amongst Barcelona's gastronomic delights, cakes hold a special place in the heart of dessert lovers.
Get your taste buds ready, as here at Lugaris, we're about to introduce you to the places hiding the best cakes in Barcelona. Discover the most sublime sweetness with each bite!
The Best Cheesecakes in Barcelona
If you're a fan of cheesecakes and find yourself in Barcelona, you're in luck, as you'll find a wide range of options for lovers of this dessert in the city. In fact, annual competitions are held in Barcelona to determine which establishment serves the best cheesecakes in the Catalan capital. Here are some of the recent winners!
Jon Cake
We start this list of the best cakes in Barcelona with a classic – the Barcelona cheesecake. You've probably heard of Jon Cake, but let us tell you a bit about its story. Jon is an aeronautical engineer who decided to switch to the culinary world. After learning at places like El Celler de Can Roca and La Tasquería, he opened his own business offering cheesecakes in various flavours and sizes.
Jon has used over 120 different cheeses for his cakes, and his counter always displays 5 options that change daily. Of course, the classic is the best-seller!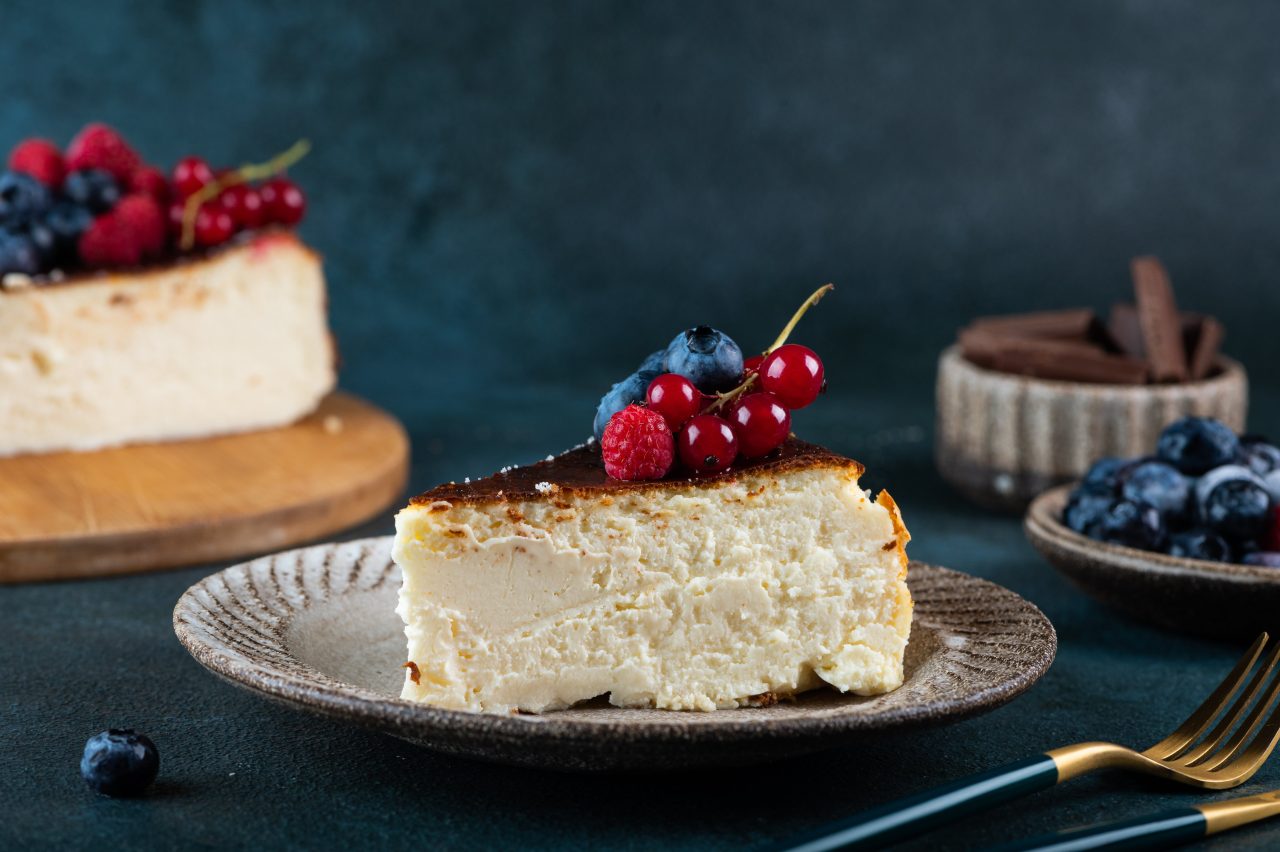 Fismuler
The cheesecake at Fismuler restaurant combines three types of cheese: fresh, smoked, and blue. The result is a creamy texture and a strong-flavoured cake that will impress anyone daring enough to try it.
Their star trick is to not let the egg set completely in the oven, so the cake isn't fully cooked. You can visit Fismuler for a complete gastronomic experience, or just to taste one of the best cakes in Barcelona.
Silan
Silan is a Middle Eastern gastronomy restaurant. And you might wonder, what's it doing on this list? Well, it turns out that their menu features one of the best cheesecakes in Barcelona. Everything on their menu is delicious, and their dessert is no exception.
Their cheesecake is served with a touch of yogurt, honey, nuts, biscuit, and fresh fruit, adding a very original twist to the recipe. It's a bold proposition that is becoming increasingly popular with diners, as the place is always full of people enjoying this cake.
Casa Amàlia
Casa Amàlia also offers some of the best cakes in Barcelona. It's a restaurant specialising in market cuisine, which has been preparing traditional recipes since 1950, without neglecting current innovative techniques. The restaurant is beautiful and has a pleasant outdoor terrace and a sophisticatedly decorated interior.
While the entire menu will catch your eye, we recommend not leaving without trying their sublime cheesecake, as it's the favourite dish of most visitors.
Chis & Keik
Chis & Keik is an artisan bakery specialising in authentic New York cheesecakes and carrot cakes, offering both in-store and delivery service. The Uñó brothers, who own the bakery, spent their holidays in the United States throughout their lives, where they learned the recipe.
They have mastered these two cakes so well that they offer more than a hundred variations on their menu, ranging from the classics to the more daring, such as the Elvis cheesecake, made with banana, peanut butter, and crispy bacon.
Bodega La Puntual
We finish this selection of the best cheesecakes in the Catalan capital with La Puntual, a bodega-style restaurant where you can eat exceptionally well in Barcelona. Take your time and try not to order everything you see on the menu, as their seasonal dishes are irresistible.
Save room for dessert because their freshly baked cheesecake is an icon in the Born district. We say freshly baked because at La Puntual they serve individual cakes and bake them especially for you. It's a gastronomic spectacle you can't miss in Barcelona.
Delicious Vegan Cakes in Barcelona
Whether you're a committed vegan or just like trying new things, you'll find many vegetarian restaurants in Barcelona that offer flavourful dishes without any animal products. And, of course, they also have wonderful vegan cakes – keep reading to find out more!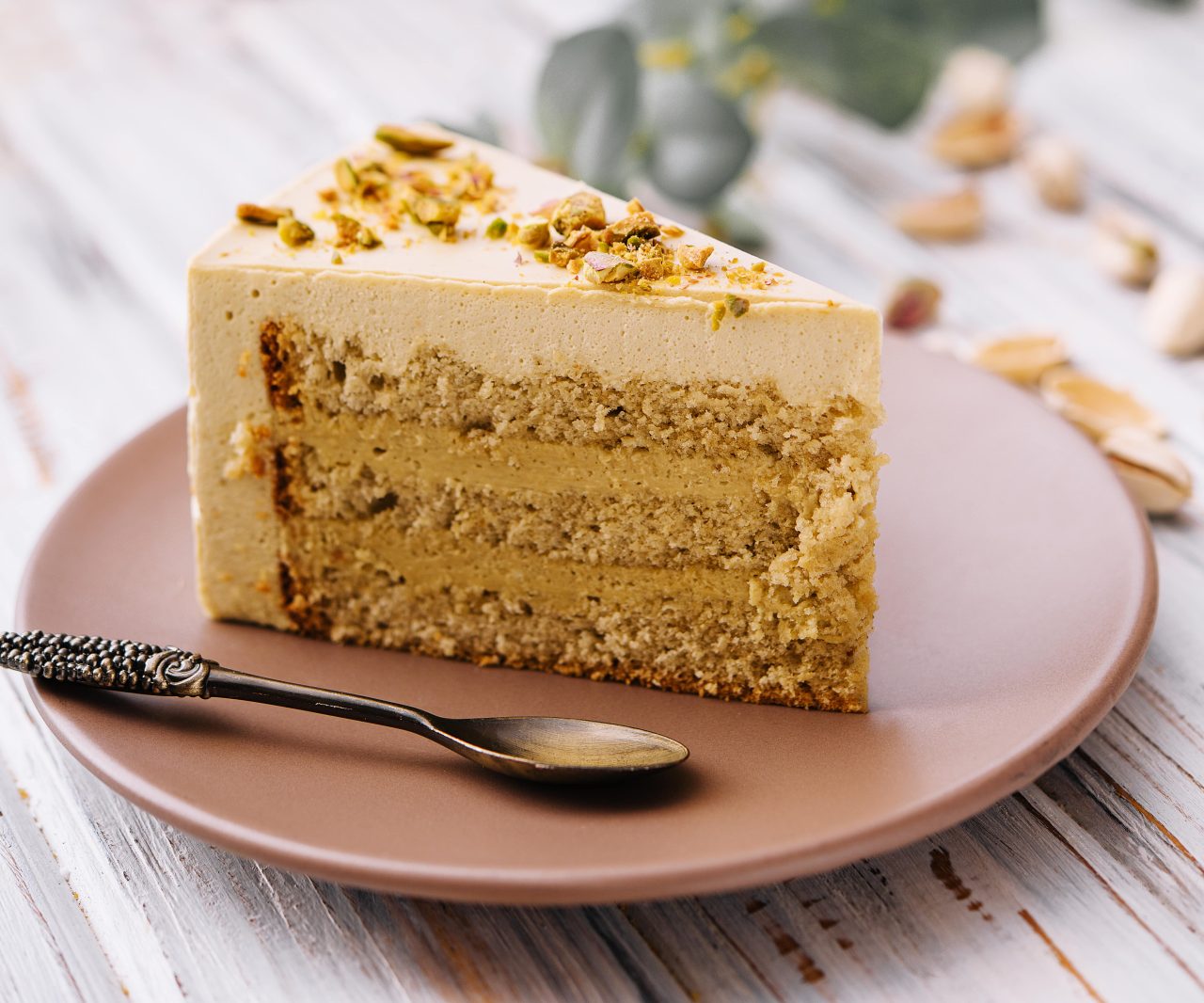 La Besnéta
We start our selection of the best vegan cakes in Barcelona with La Besnéta, a bakery known for using fresh, seasonal products that guarantee the quality of their cakes. The owners are vegan, ensuring that none of their ingredients are involved in animal cruelty.
Their workshop is always open to the public, so you can watch the process of making and see how they expertly work the product with their hands.
La Colmena
If you're interested in vegan food and organic restaurants in Barcelona, La Colmena could be your new favourite spot. This vegan and eco-friendly bakery has a counter full of delights, such as cakes, the country's oldest handmade sweets, vegan panellets (traditional dessert served around Halloween), and more. You have to try them!
Forn Santa Clara Bakery
Forn Santa Clara is another place with the best cakes in Barcelona. It's the typical lifelong bakery but with a large selection of delicious and well-priced vegan options. The bakery is located in Travessera de Gràcia, and you can order your sweets to go or enjoy them at their tables.
The place is very cosy and full of inspiring phrases, such as "Go vegan!".
Crudicakes
This bakery was opened with the vision that everyone deserves a sweet treat after a busy day. Therefore, they offer sweet alternatives of all kinds for everyone. Their menu clearly details all the ingredients in each creation, allowing you to choose the one that suits you best.
Their main ingredients in vegan sweets are nuts, dates, fresh fruit, spices, etc. All their products are free from added sugars and trans fats and made with the highest quality ingredients. You can't leave without trying their vegan brownie, as it's their star cake!
Hanai Vegana
Hanai Vegana is a vegan bakery run by a couple of professional pastry chefs who follow a diet free from animals and their derivatives. You can currently visit their physical store in Barcelona to taste exquisite sweets, like cinnamon rolls, snickers, Ferrero bites, etc.
You'll also have the opportunity to try delicious vegan ham and cheese croissants. Another of their specialities is alfajores, available in all kinds: white chocolate, dark chocolate, caramel, and more.
Original Cakes in Barcelona
If there's one thing about the city of Barcelona, it's that it's always innovating and renewing itself to keep pace with society's evolution. So, if you're looking for cakes that will surprise you with original flavours and presentations, the Catalan capital is the place to be. Shall we accompany you to discover the establishments with the most original cakes in Barcelona?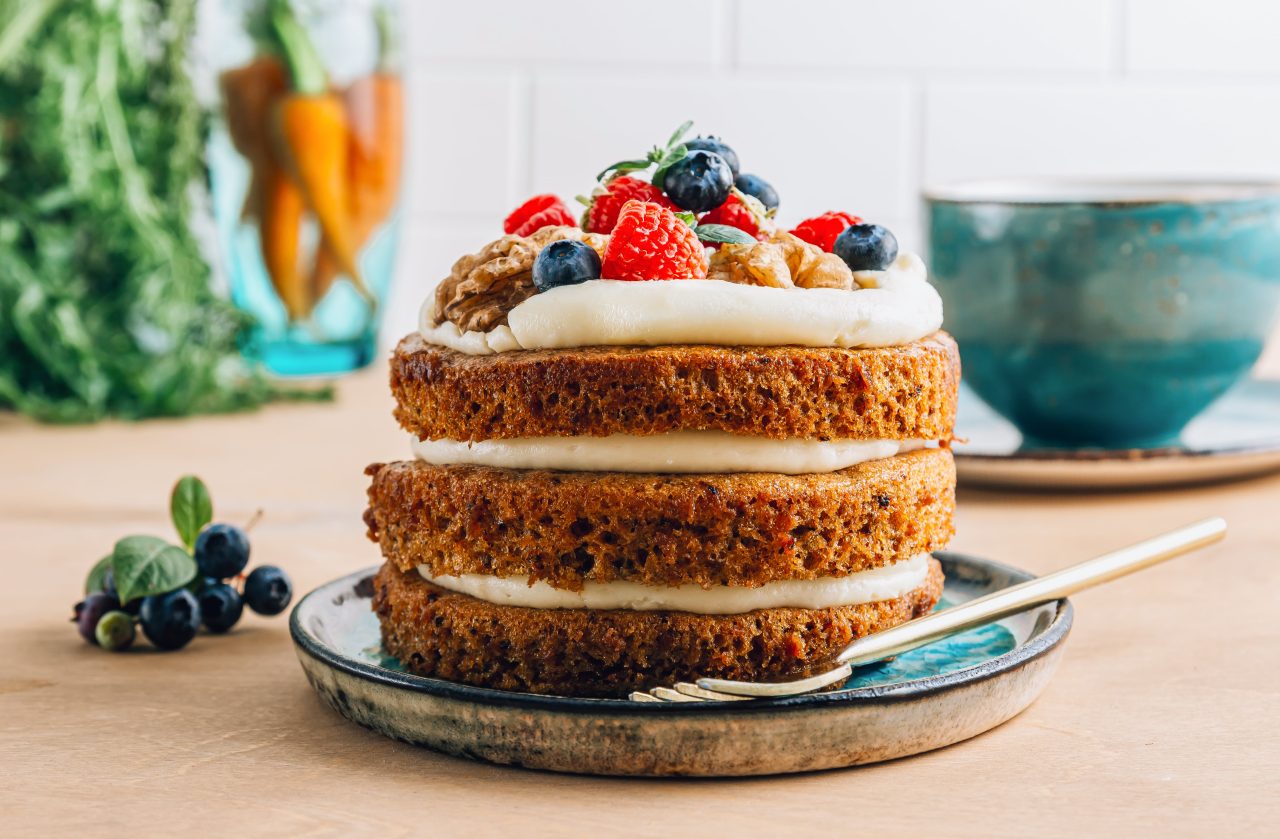 Barcelona Cakes
At Barcelona Cakes, you can find not only very original cakes but also customise their sweets to your specifications. Their custom cakes are delicious and made with 100% natural ingredients. In their catalogue, you can find cakes for all occasions: weddings, birthdays, christenings, corporate events, etc.
Daniel's Cake
Daniel's Cake is also a must on this list of the best cakes in Barcelona. It's a custom bakery located in Barcelona, in the heart of the Gracia neighbourhood. They specialise in creative pastry and offer a wide range of sweets and cakes adapted for every occasion or event. During Easter, you can also find chocolate mones (traditional Easter Monday cake that usually features an Easter egg on top) that are a true spectacle.
They also offer Sant Jordi cakes, for bachelor parties, piñata cakes (with a surprise inside), etc. As proof of their quality, professionalism, originality, and commitment, they won first prize at the BCN & Cake Fair in Barcelona, so you're taking too long to try their sweets.
Ochiai
Year after year at Christmas, you probably enjoy the delicious Italian sweet known as panettone. But why not enjoy this soft and aromatic delight at any time of the year?
Every year, Spain chooses the best panettone in the country, evaluating bakeries on the appearance of their creations, texture, cut, smell, and taste. When you try Ochiai's panettone, you'll understand why this bakery won first prize.
Hoffman
Hoffman has been recognised as the best bakery in Barcelona for 2023. At their counter, you can find an extensive repertoire of sweet proposals that have been continually renewed and perfected over the years, thanks to the work of the entire team and their director Miquel Guarro.
One of their delicacies, in addition to cakes, are the mascarpone croissants, very crispy on the outside and creamy on the inside.
Sant Croi
We finish with the Sant Croi Bakery, a space where innovation is their working method. Their cakes are the most extravagant, with designs, colours, and flavours you won't find in any other establishment in the city.
However, in their store, you'll also find a space dedicated to the classics, where you can find the typical chocolate croissant, with potent dark chocolate and a fine buttery lattice. It's finger-licking good!
Now that we've given you a comprehensive overview of the best cakes in Barcelona, which one will you choose? If you want to keep discovering more about the Catalan capital, don't hesitate to visit Lugaris, where we'll show you how to enjoy Barcelona like a true local.
NUESTROS APARTAMENTOS EN BARCELONA
Since 2010, Lugaris Apartaments has been offering you the best holiday rental flats in Barcelona, perfect for a family holiday, with friends or as a couple, or for medium-term stays.
You can choose between apartments near the beach in Barcelona, at Lugaris Beach, with sea views, 2 swimming pools (one for adults and one for children) and capacity for up to 6 people, and the Lugaris Rambla flats, located on the Rambla de Poblenou and just 300 m from Bogatell beach, with a balcony or terrace of up to 22 m2 and ideal for couples or families and groups of up to 5 people. All our luxury flats in Barcelona are air-conditioned and equipped with all the appliances, furniture and bed linen you will need during your stay. They also have satellite TV and free high-speed Wi-Fi connection, as well as a safe and a 24-hour private security service.
What's more, when you make your booking, you can reserve many other additional services: international press in your flat, parking space, transfer service to and from Barcelona airport, bicycle hire, supermarket shopping, museum, sports and show tickets, babysitting service and much more.

For more information, contact Lugaris Apartments without obligation.