As well as eating in exotic restaurants, eating in organic restaurants in Barcelona has also become increasingly popular. The truth is that there are many who have signed up to try this healthy cuisine and have liked it to the point of repeating it and making it a daily habit. Eating with organic ingredients is part of a new lifestyle that many people have decided to join, willing to try lighter recipes made with organic products.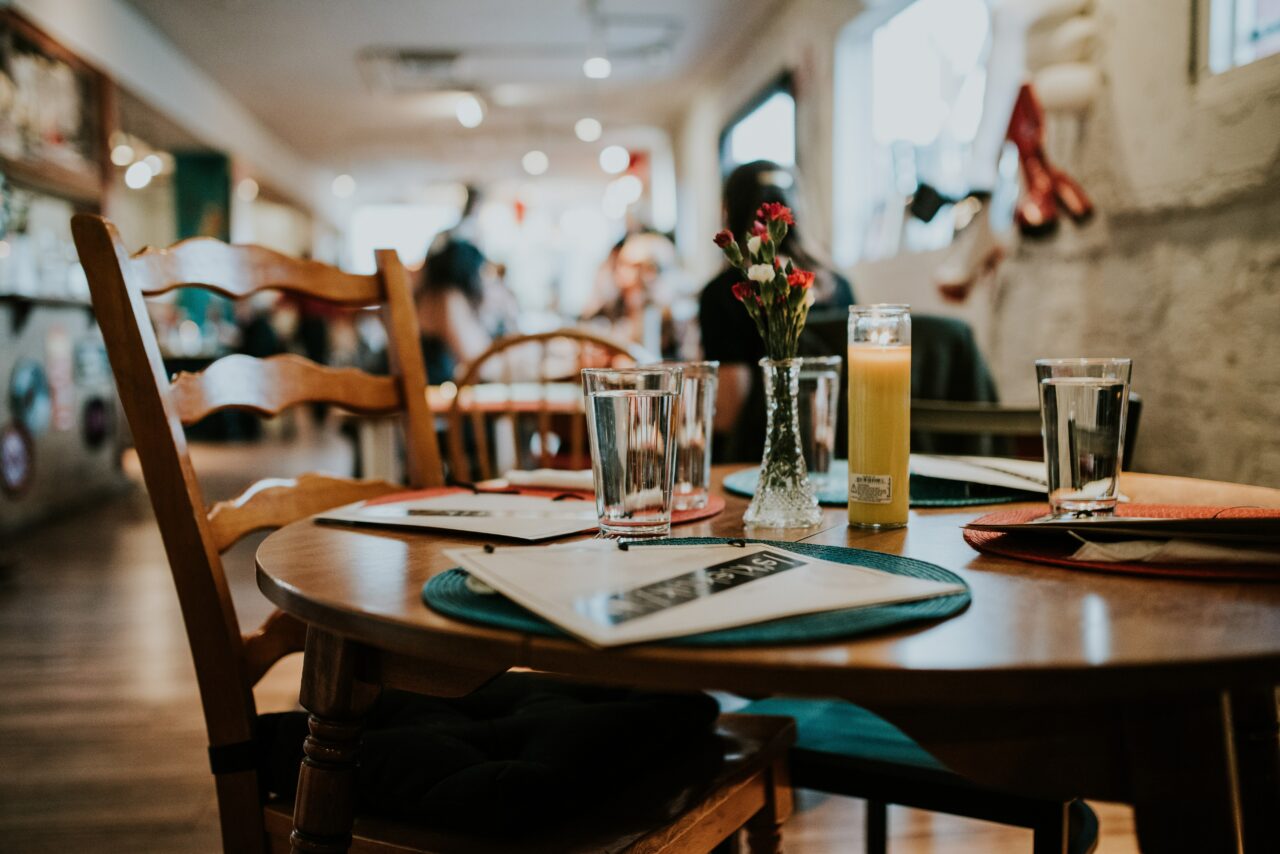 Must-try organic restaurants in Barcelona
If you too are considering eating organic, chances are you're looking for sustainable restaurants to stick to. Young and old have joined the organic food fad and in Barcelona you'll find some very interesting places that we at Lugaris are going to mention so that you can get started in this new gastronomy.
These are outstanding establishments that are being recommended by their visitors. Here you can enjoy dishes prepared using techniques that respect the environment, animals and health, without the use of additives or chemical components. Let's start with our list of the best organic restaurants in Barcelona!
La Mare del Tano
La Mare del Tano is a popular restaurant located in Poblenou that offers a very interesting proposal, which you will surely love if you are used to organic food. It has its own vegetable garden, which is why it can guarantee the highest quality of the ingredients it uses in its cuisine.
One of the most outstanding features of its recipes is based on the fresh products it uses, which is why so many diners who love organic food choose to come here. In fact, it is quite possible that the vegetables they use are not even kept in the fridge when they go from the garden to the frying pan.
Puedes preguntar a su equipo cómo lo hacen, es decir, qué procesos emplean para cumplir con su filosofía sostenible. Y es que cuidan mucho este aspecto: desde el cultivo de sus propios ingredientes hasta el embalaje y la función de logística empleada para repartir sus productos.
Si echas un vistazo a sus redes sociales podrás ver algunos de sus platos más demandados, desde risotto de berenjena y calabacín hasta su crema de zanahoria. No olvides visitarlo, lo encontrarás en Carrera de la Ciudad de Granada, número 20.
Teresa Carles
Whether you consider yourself a potential vegetarian or just want to sample organic cuisine from time to time, you have to go to Teresa Carles. This restaurant offers a very special menu that has been inspired by traditional Catalan gastronomy, with an emphasis on signature cuisine.
These are recipes that will surprise you, not only due to their aroma and flavour, but also thanks to their appearance. This restaurant offers its customers sustainable food, giving them the possibility to choose between different salads, creams, soups, main courses and desserts. In addition, it is possible to combine them with the best drinks, sensational fresh-pressed juices such as kombucha.
Over time it has become a reference point in the city. Its chef is Teresa Carles Borrás, hence the name of the restaurant, who is a specialist in the preparation of healthy food and has many years of experience.
The establishment has been innovating in the world of healthy cuisine since the late 1970s. It has progressed and evolved so much that it now has an R&D team to obtain food that is distinguished by being conscious, healthy and of high quality.
If you have the chance, go to Carrer Jovellanos, number 2, and choose what you fancy from their wide selection of proposals, such as carnaroli risotto, green curry or jackfruit tacos.
Organic Restaurant
The Organic restaurant in Barcelona is located at Junta de Comerç, number 11. It specialises in vegetarian cuisine, which is why it could not be missing from the list. Its organic philosophy consists of using all kinds of organic and local products in order to respect the environment around us.
The result is a very tasty cuisine that you can enjoy in a place where you will feel extremely comfortable. The subtle lighting and the appropriate separation of tables ensure that customers feel at ease.
Its complete dishes and menus will not leave you indifferent. They have all kinds of salads and recipes that you can't miss, such as their vegetable pizza or their rice with pumpkin and walnuts.
In addition, until recently it was possible to share a large table with other diners to meet new people. And its location couldn't be better, just a few metres from the Ramblas.
If you are looking for an interesting vegetarian restaurant in Barcelona with a young atmosphere, reasonable prices and balanced and varied cuisine with good products, this is the place for you.
Vegetalia
Another of the best organic restaurants in Barcelona is located in the heart of the Gothic Quarter, at Carrer Escudellers, 54, although you will also find another Vegetalia in the Born neighbourhood, in Fossar de les Moreres.
Its history dates back to 2007, when a company dedicated to producing and distributing organic products throughout Catalonia decided to open a business in Barcelona. Its success led to the opening of another location, which you will find in the historic centre of the city.
They use organic produce in their dishes. They also have a local vegetable garden, so that most of their creative recipes can be based on seasonal produce.
They offer various finger-licking specialities, such as lasagne, veggie burgers, vegetable curry and hummus. You can also enjoy their famous brunch at weekends and take advantage of their quality fruit and vegetables to eat well every day. They have a home-delivery service, so you can forget about cooking and enjoy their own organic cuisine on a regular basis.
You won't find many restaurants like this one. Their challenge to create a healthy, natural and homemade cuisine that people would really enjoy was successfully met, and since then they have been able to enjoy gradual growth without losing their commitment to the environment and to people.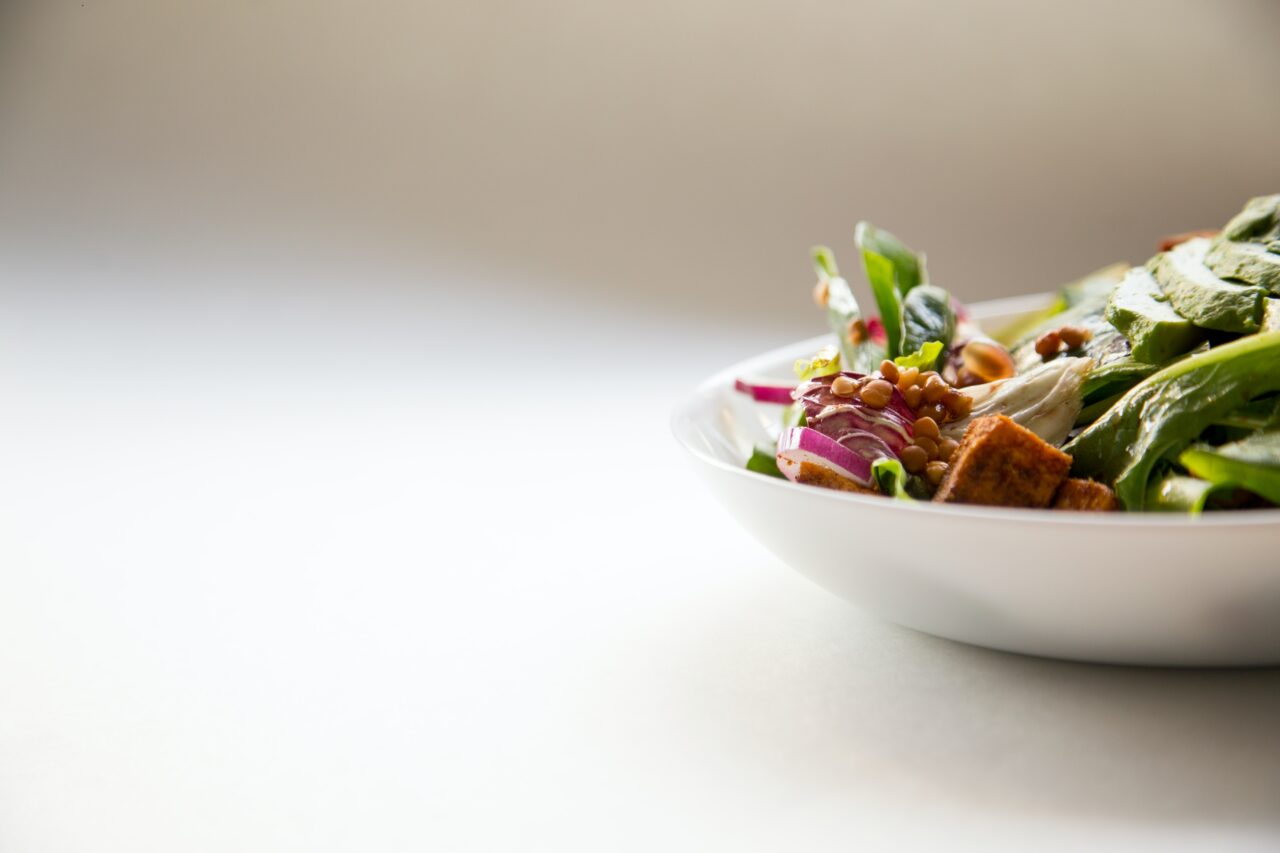 Woki Organic Market
In Barcelona you can find several shops that sell organic food products. Following this same line we find Organic Market, a chain of organic supermarkets that you will find in different neighbourhoods of Barcelona.
In these supermarkets you can find a bit of everything, from fresh and packaged food to hygiene, cosmetics and baby products. They also have an organic bakery with a variety of pastries and sourdough breads, as well as a cafeteria where you can enjoy all kinds of quick organic dishes, such as salads, croquettes, vegetable creams, pies and quiches.
However, that's not all, because within this chain of organic supermarkets and cafeterias, you will also find Woki Organic Market, a restaurant where you can enjoy a pleasant evening with an extensive menu that includes pizzas, sandwiches, salads, woks and hamburgers.
Here you can have breakfast, lunch, snacks and dinner, whatever you prefer, with dishes and products made with completely organic ingredients. If you are vegan or vegetarian, you will be happy to know that they have a wide variety of proposals ideal to enjoy in the company of friends or family.
Do you want to enjoy the best seasonal and local products? Pay a visit to Woki Organic Market and you won't be disappointed. It is located at Ronda de la Universitat, number 20.
Xavier Pellicer Restaurant
And if you're looking for healthy, delicious and organic cuisine, there's nothing better than visiting one of the best restaurants in Barcelona: Xavier Pellicer's restaurant. This renowned chef has a Michelin Star and, in addition, in 2018 he received the award for the Best Vegetable Restaurant in the World, a prize awarded by the We're Smart Green Guide.
This eco-friendly restaurant has a cosy, intimate and pleasantly decorated space for a complete experience. Formerly known as Céleri, it has now been named after the chef himself: Xavier Pellicer. Located in the Eixample, it is a gastronomic space whose main ingredient is vegetables, which are always local and organic.
In addition to vegetables, the menu also includes meat, fish and seafood, which can be eaten in a variety of ways: wok-fired, grilled, baked… The culinary experience is impressive and the chef achieves an exquisite fusion of tradition and modernity with dishes that will certainly take your breath away.
Rasoterra
We finish this review of the best organic restaurants in Barcelona with Rasoterra, an establishment located in the Gothic Quarter that offers healthy, delicious and organic food. They also have vegan and vegetarian options on their menu, in a type of food that is known as "plant based", that is, with only plant-based ingredients.
All of Rasoterra's dishes are made with organic and local ingredients, most of which are obtained from their own vegetable garden. It is a vegetarian bistrot located in the heart of the old town that offers signature dishes with seasonal and local ingredients.
And to accompany your meal, there is nothing better than their delicious selection of wines from small producers and, of course, without sulphites. A commitment to organic and sustainable food, with no animal presence.
Our apartments in Barcelona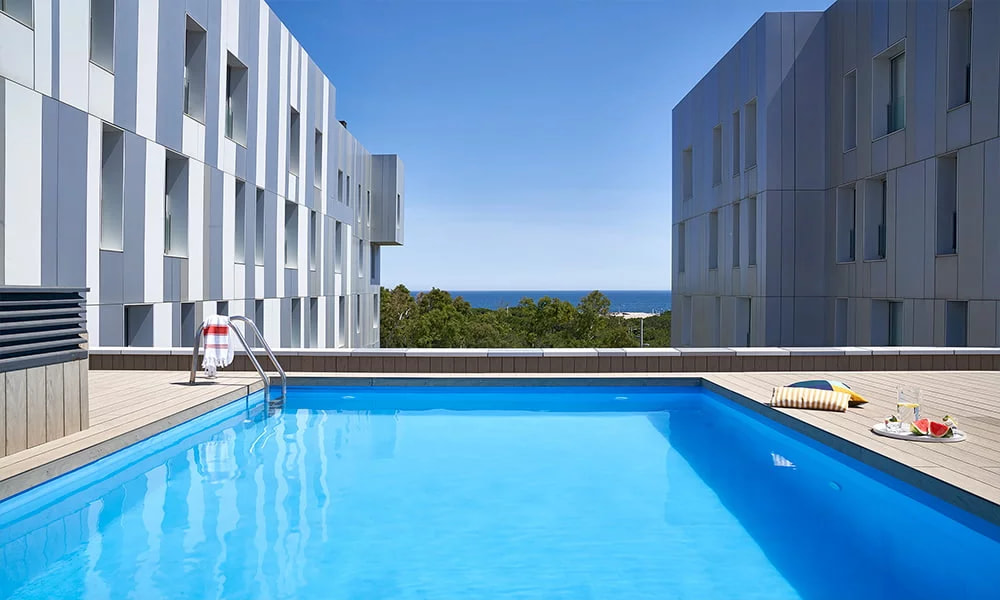 Holiday apartments by the beach in Barcelona
Since 2010, Lugaris Apartaments has been offering you the best holiday rental flats in Barcelona, perfect for a family holiday, with friends or as a couple, or for medium-term stays.
You can choose between apartments near the beach in Barcelona, at Lugaris Beach, with sea views, 2 swimming pools (one for adults and one for children) and capacity for up to 6 people, and the Lugaris Rambla flats, located on the Rambla de Poblenou and just 300 m from Bogatell beach, with a balcony or terrace of up to 22 m2 and ideal for couples or families and groups of up to 5 people. All our luxury flats in Barcelona are air-conditioned and equipped with all the appliances, furniture and bed linen you will need during your stay. They also have satellite TV and free high-speed Wi-Fi connection, as well as a safe and a 24-hour private security service.
What's more, when you make your booking, you can reserve many other additional services: international press in your flat, parking space, transfer service to and from Barcelona airport, bicycle hire, supermarket shopping, museum, sports and show tickets, babysitting service and much more.

For more information, contact Lugaris Apartments without obligation.