Did you know that the wine tradition in Catalonia dates back to the time of the Greeks? It was the Mediterranean people who introduced the cultivation of the vine in the current regions of the Empordà, an economic activity that extended to other points of what is now the Catalan territory. Their successors, the Romans, would soon take over and establish the trade of this spirit drink in the vicinity of Tarraco and Barcino. More than two millennia later, there are still many places to enjoy it, in the best wine bars in Barcelona.
This should not surprise us, since the quality of Catalan wines, whether young or aged, is increasingly valued by both consumers and jurors of national and international competitions. The infinity of denominations of origin (DO) – Priorat, Penedès, Empordà, Terra Alta, Costers del Segre, Conca de Barberà, Montsant, Tarragona, Pla de Bages, Alella and Catalonia – open a generous range of possibilities for foodies whom would like to pair them with the typical dishes of Barcelona.
If you also count yourself among lovers of good wine, we are convinced that you will find this list of bars and restaurants specialized in wine in Barcelona and its surroundings very useful. Pay attention!
CELLARER WINE BAR
Rustic stone walls, a cozy atmosphere, a relaxing musical thread, a menu that includes culinary specialties from around the world, such as salmon tataki, sea bass ceviche or empanadas … This is the Cellarer Wine Bar's presentation card, a restaurant located in the heart of the Eixample and whose owner accumulates two decades of experience in the sector, having been in charge of hospitality businesses in Argentina, London and Barcelona and having obtained the title of sommelier in prestigious institutions. One of its proposals is the pairing of Spanish wines with the most delicious Catalan cheeses. Although the price is not especially cheap, we guarantee it is worth it.
Address: Mallorca, 211.
Timetable: Monday to Saturday, from 6:00 p.m. to 1:00 a.m. It closes on Sunday.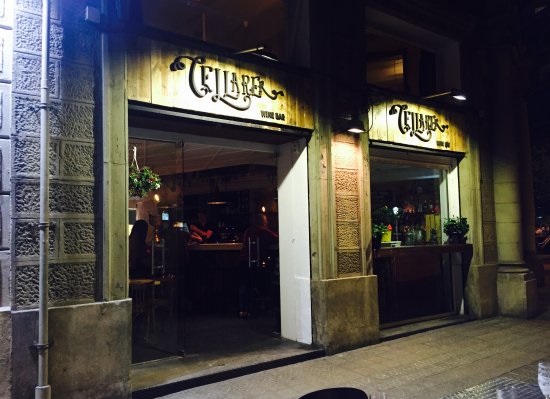 BODEGAS TORRES
A few kilometers from the center of Barcelona, you have the opportunity to visit the winery where one of the most famous wines of the Torres family is produced: Mas La Plana, made with strains of Cabernet Sauvignon. This activity includes a guided tour of the Waltraud winery and a tasting of two wines. But if you're looking for an authentic gourmet experience, the company also offers pairing with cheese and Iberian sausage. Sounds good, right?
Address: El Maset estate, Pacs del Penedès, 08796 Barcelona, 3 km from Vilafranca del Penedès.
Opening hours: prior reservation is required, by calling (+34) 93 817 74 00.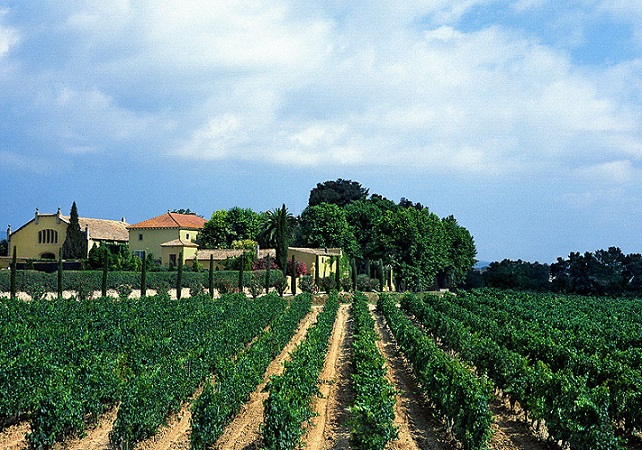 MONVÍNIC
The unique winery of this Eixample restaurant, also featured on our list of best luxury bars in Barcelona, brings together the finest wines from the five continents. In charge, is sommelier Isabelle Brunet, winner of the 2018 Best Head of Room award of the Catalan Academy of Gastronomy, and her international team, who work so that Monvínic can keep the title of one of the great references for wine in the Catalan capital. To do this, this wine sanctuary in Barcelona brings together around 3,000 bottles, classified by country, type of grape and vintage. The result? A gastronomic option that collects the know-how of vignerons from all corners of the planet. Want to pay them a visit?
Address: Diputació, 249.
Opening times: Monday, from 7:00 p.m. to 10:30 p.m. from Tuesday to Friday, from 1:00 p.m. to 3:30 p.m. and from 8:00 p.m. to 10:30 p.m., and Saturday, from 7:00 p.m. to 10:30 p.m. It closes on Sunday.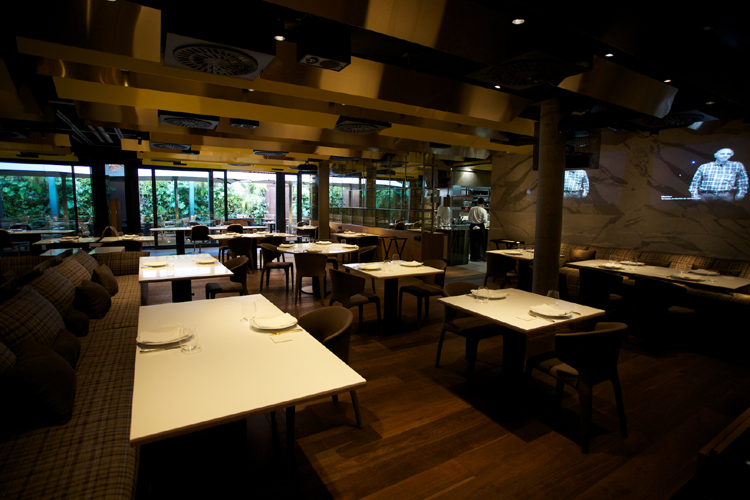 VILA VINITECA
Although we already referred to Vila Viniteca when talking about the best restaurants to try cheese in Barcelona, it is time to talk about these two establishments, located in El Born and in the upper part of the city. The reason? A generous offer that includes about 8,000 red, white and rosé wines, as well as other alcoholic beverages. If you want to enjoy tastings accompanied by cheeses and sausages, or you want to take a bottle to savor in your holiday apartment in Barcelona, this is your place.
Address: Agullers, 7 / Diagonal, 557.
Opening hours: at the El Born store, from 08:30 a.m. to 8:30 p.m. from Monday to Saturday, and at the L'Illa Diagonal store, from 09:30 a.m. to 9:00 p.m. from Monday to Saturday. It closes on Sunday.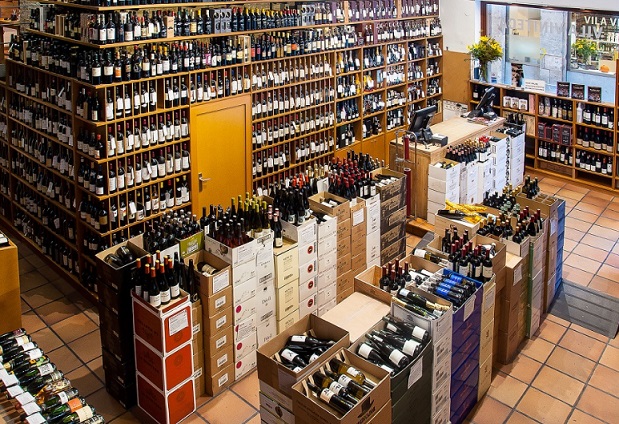 LA VINATERIA DEL CALL
The evocative alleyways of the Jewish quarter, in the Gothic quarter, hide one of the best wine bars in Barcelona. Do not be intimidated by the gloom of this restaurant with a hearth and almost Victorian aesthetic (and with more than 30 years under its belt). Without forgetting its exquisite selection of seasonal dishes, snacks and cheese and sausage tables, its strength is its extensive Catalan wine list, where Conca de Barberà and Costers del Segre designations of origin are king. If you are looking for options for a dinner romantic dinner with your partner or with friends, you will hit the jackpot here.
Address: Salomó Ben Adret, 9.
Timetable: Monday to Sunday, from 7:30 p.m. to 1:00 a.m.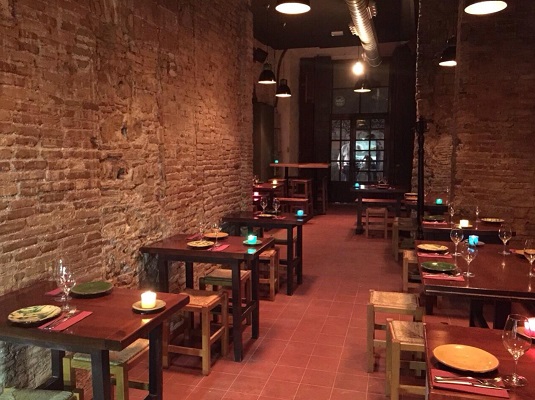 CAN CISA – BAR BRUTAL
These two wine bars in Barcelona, located in El Born neighborhood, combine the charm of classic local bars with a very successful gastronomic proposal. In them you will find the spirit of a classic tavern or cellar and an attractive wine bar. The best? Its huge offer: you can choose between 300 wines from different countries, some of them made with organic grapes. Its affordable prices and simplicity – something that is appreciated, and more in a city increasingly dazzled by chic – are another reason why to toast here with a good wine or try a homemade, refreshing vermouth.
Address: Princesa, 14 (Can Cisa) and Barra de Ferro, 1 (Brutal Bar).
Opening hours: for Can Cisa, from Tuesday to Saturday, from 11:00 a.m. to 8:00 p.m. Closed on Sunday and Monday. For Brutal Bar, Monday, from 7:00 p.m. to 1:30 a.m., and from Tuesday to Saturday, from 1:00 p.m. to 1:00 a.m. It closes on Sunday.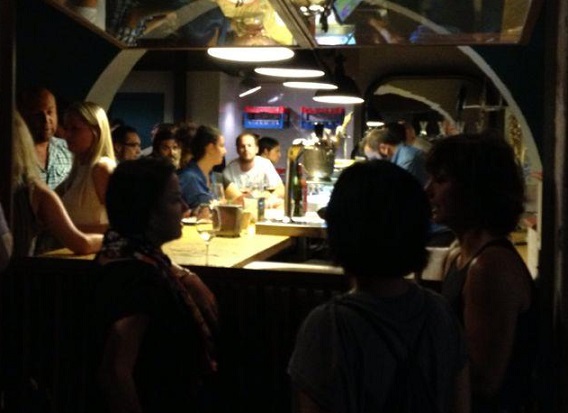 VIBLIOTECA
We close this tour for the best wine bars in Barcelona, arriving at the Viblioteca, one of the most fashionable restaurants in Gràcia. Here, you will find a wide assortment of wines, superbly tuned cheeses and original dishes made with quality raw materials, in a place with minimalist decoration, and in which cooking workshops are also organized. The wine list is constantly evolving, as its owners do not hesitate to incorporate references from other corners of the world.
Address: Vallfogona, 12.
Opening hours: Monday to Sunday, from 7:00 p.m. to 2:00 a.m.
What do you think about this gastronomic proposal? Of course, if you know other win bars in Barcelona worth visiting, do not hesitate to share your suggestions with us. We are looking forward to reading you!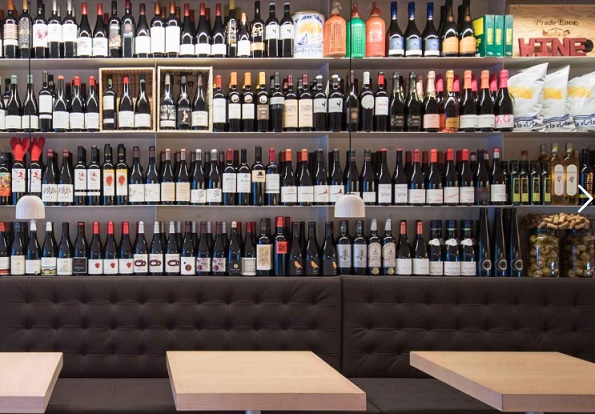 MORE INTERESTING STUFF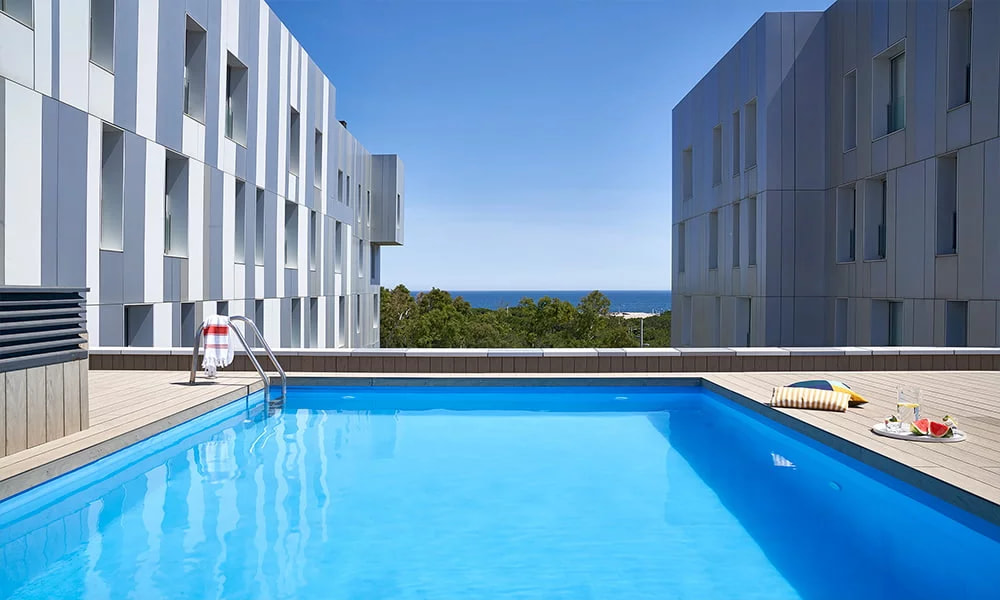 Holiday apartments by the beach in Barcelona
Since 2010, Lugaris Apartaments has been offering you the best holiday rental flats in Barcelona, perfect for a family holiday, with friends or as a couple, or for medium-term stays.
You can choose between apartments near the beach in Barcelona, at Lugaris Beach, with sea views, 2 swimming pools (one for adults and one for children) and capacity for up to 6 people, and the Lugaris Rambla flats, located on the Rambla de Poblenou and just 300 m from Bogatell beach, with a balcony or terrace of up to 22 m2 and ideal for couples or families and groups of up to 5 people. All our luxury flats in Barcelona are air-conditioned and equipped with all the appliances, furniture and bed linen you will need during your stay. They also have satellite TV and free high-speed Wi-Fi connection, as well as a safe and a 24-hour private security service.
What's more, when you make your booking, you can reserve many other additional services: international press in your flat, parking space, transfer service to and from Barcelona airport, bicycle hire, supermarket shopping, museum, sports and show tickets, babysitting service and much more.

For more information, contact Lugaris Apartments without obligation.