Perhaps the most international Spanish dish, paella is one of the most demanded delicacies by visitors arriving in the city of Barcelona. But there are many things to keep in mind regarding paella before actually tasting it. First of all, it is not a typical dish of Catalan cuisine, but is traditionally Valencian. The second, and one of the most important things, is knowing what ingredients are in a real paella. The original has rabbit, garrofón, tomato and green beans, among other secondary ingredients. Over the years, other versions have been created and it has been modified in different parts of the peninsula and even the world, so this dish can be found in many varieties: seafood paella, black rice … and even vegan! The popularity of this delicacy has led many restaurants to add it on their menu, even though it may not be cooked with the time and care that is required. This is why we want to guide you to the places where you can eat the best paella in Barcelona and its surrounding areas.
WHERE TO EAT AUTHENTIC PAELLA IN BARCELONA
Do not be fooled by flashy offers and posters with colorful photographs, if you want to eat this dish, go to one of the following.
Can Solé
There are many people looking for the best tapas bars in Barceloneta, but, as an old fishing district, it is no surprise to find restaurants that make some of the best paella in Barcelona. Standing on the top of this list is Can Solé, a restaurant that has that fed fishermen with its traditional cuisine and fresh produce since it opened in 1902. One of the main reasons why this place is recommended is that its owner belongs to the Germandat de l'Arrós del País Valencià (Valencian rice brotherhood), a true sign of the authenticity of his paella. With several national awards, in this restaurant you will also find a wide assortment of recipes originating in Catalan cuisine such as onion soup or cod fritters, in addition to the dish that concerns us.
Address: Carrer Sant Carles, 4.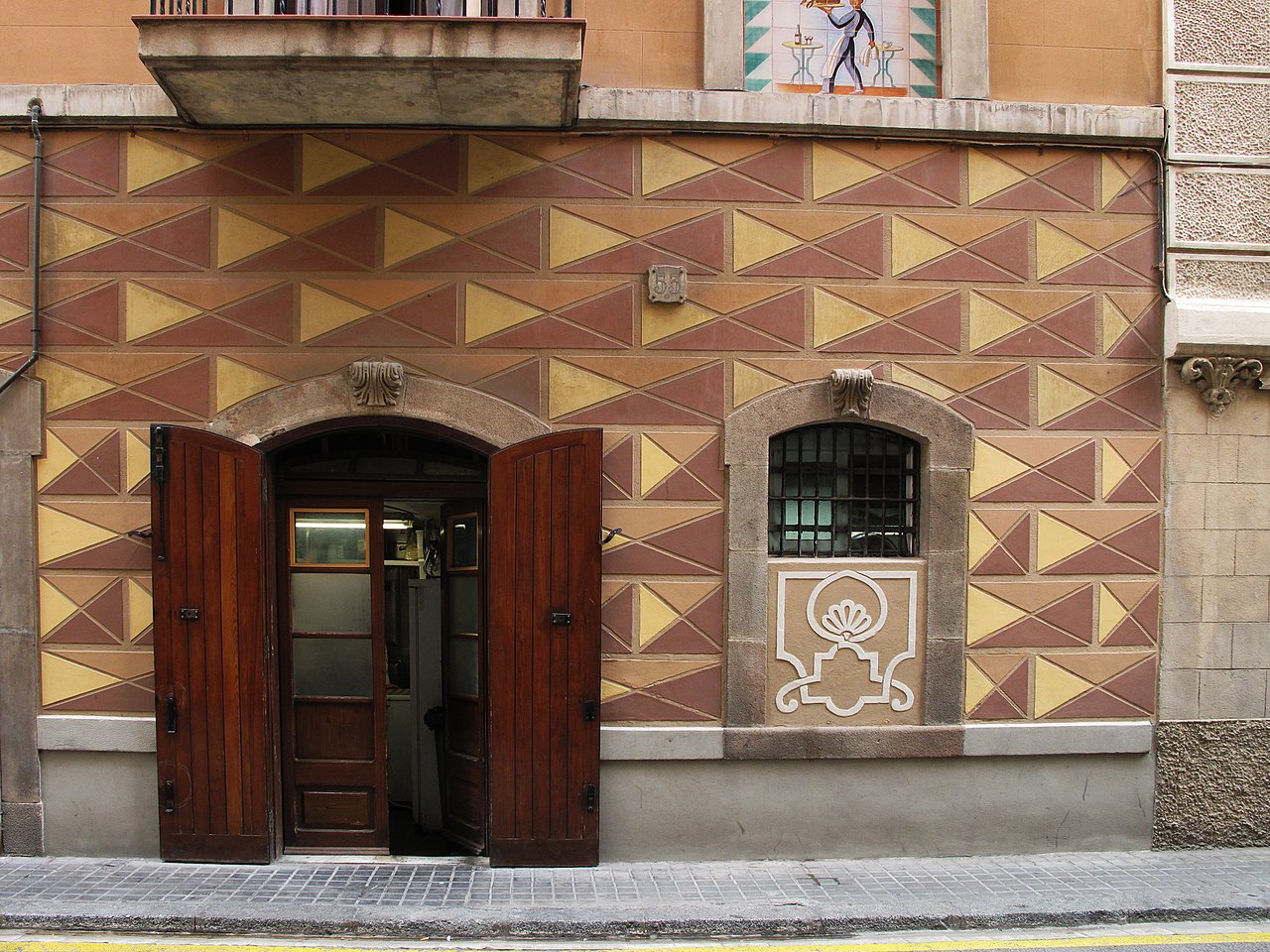 Barraca
Nobody would say it, but beach bars in Barcelona also take care of their gastronomy in detail. So much so that the Barraca restaurant, located on the promenade, has sneaked into the vast majority of lists of the best places to eat paella in Barcelona in recent years. In its bright space overlooking the Mediterranean, you can try everything that Woki Tribe group's beach bar has to offer. With a menu based on fresh and local products, here you will find a selection of rice paellas and fideuàs that will melt in your mouth, as well as an assortment of fish directly brought from the fish market.
Address: Passeig Marítim de la Barceloneta, 1.
Salamanca
We remain in the maritime neighborhood par excellence in one of the best restaurants with sea views that you will find. Many familiar faces of the sport and cultural scene Barcelona have visited this place, such as Leo Messi, Shakira or even the actor Javier Bardem. It is no wonder; Salamanca offers its guests the opportunity to dine in a place with a lot of tradition behind. In this case, the star dish is seafood paella, made with prawns, mussels and top-quality vegetables.
Address: Carrer de Pepe Rubianes, 34.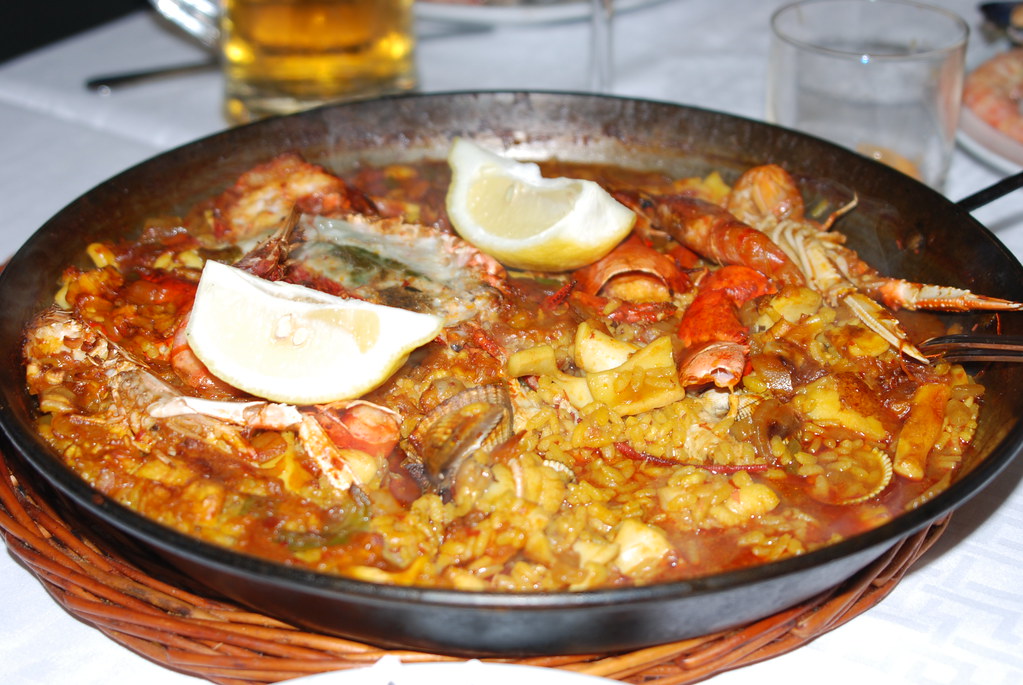 7 Portes
If you want to eat the best paella in Barcelona, as well as dining in a historical venue, head to 7 Portes, located next to Pla de Palau. Open since the early 19th century, this restaurant specializing in Catalan cuisine has seen historical figures such as Che Guevara, Salvador Dalí, Orson Welles, Picasso, Ava Gardner or Maria Callas, among others, try their cooking. Its specialty is Parellada rice, one of the many variants of paella, which was created in Barcelona in 1942. To end your meal on a good tone, we recommend you order one of the typical desserts of Barcelona. They are delicious!
Address: Passeig d'Isabel II, 14.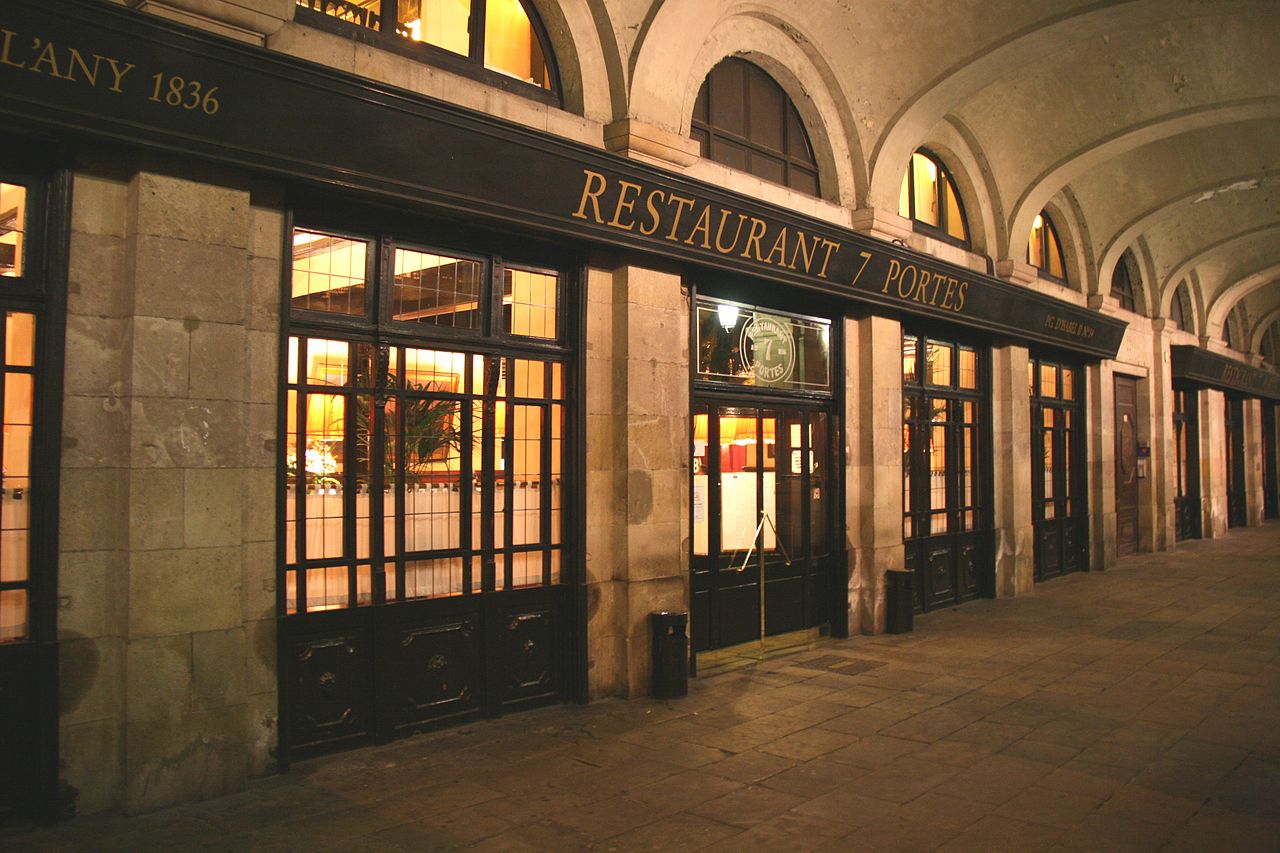 Casa Agustí
And when speaking of traditional restaurants, we cannot forget to mention Casa Agustí. Here you will find what, according to Time Out magazine, is one of the best places to eat paella in Barcelona. This restaurant retains its traditional decoration, with a mural by the painter and poster artist Gerard Carbonell as a star piece, which reminds us of its early days, back in the thirties. Here you will find the best traditional recipes, including rice with cod and peas that, in addition to their paella, make up a reasonably priced menu that will fill even the most famished guests.
Address: Carrer de Bergara, 5.
La Mar Salada
And we return to Barceloneta, queen of paellas. La Mar Salada is also a classic in this type of list, and its strategic location means it is always a safe bet. Here you will find a menu that mixes the traditional with the modern. Their specialty? Paella with crayfish and prawns, although its "seafood cuisine" is also made up of other culinary creations such as risotto with a parmesan serum base or cod confit.
Address: Passeig de Joan de Borbó, 58-59.
Can Majó
The air of the sea transpires in every corner of this last restaurant on our list on where to eat the best paella in Barcelona. The second generation of the same family from Barcelona runs this place where you will find Andalusian inspired cuisine, so squid and the Andalusian artichoke are ideal to accompany the rice of your choice. Enjoy a friendly and quiet atmosphere and taste dishes made with the freshest ingredients in the city.
Address: Carrer de l'Almirall Aixada, 23.
BEST PAELLAS IN MARESME AND OTHER COASTAL AREAS NEAR BARCELONA
But some of the best places to eat paella are outside the city. Thus, we move to several regions of Barcelona where you will find some of the most delicious rice in the province.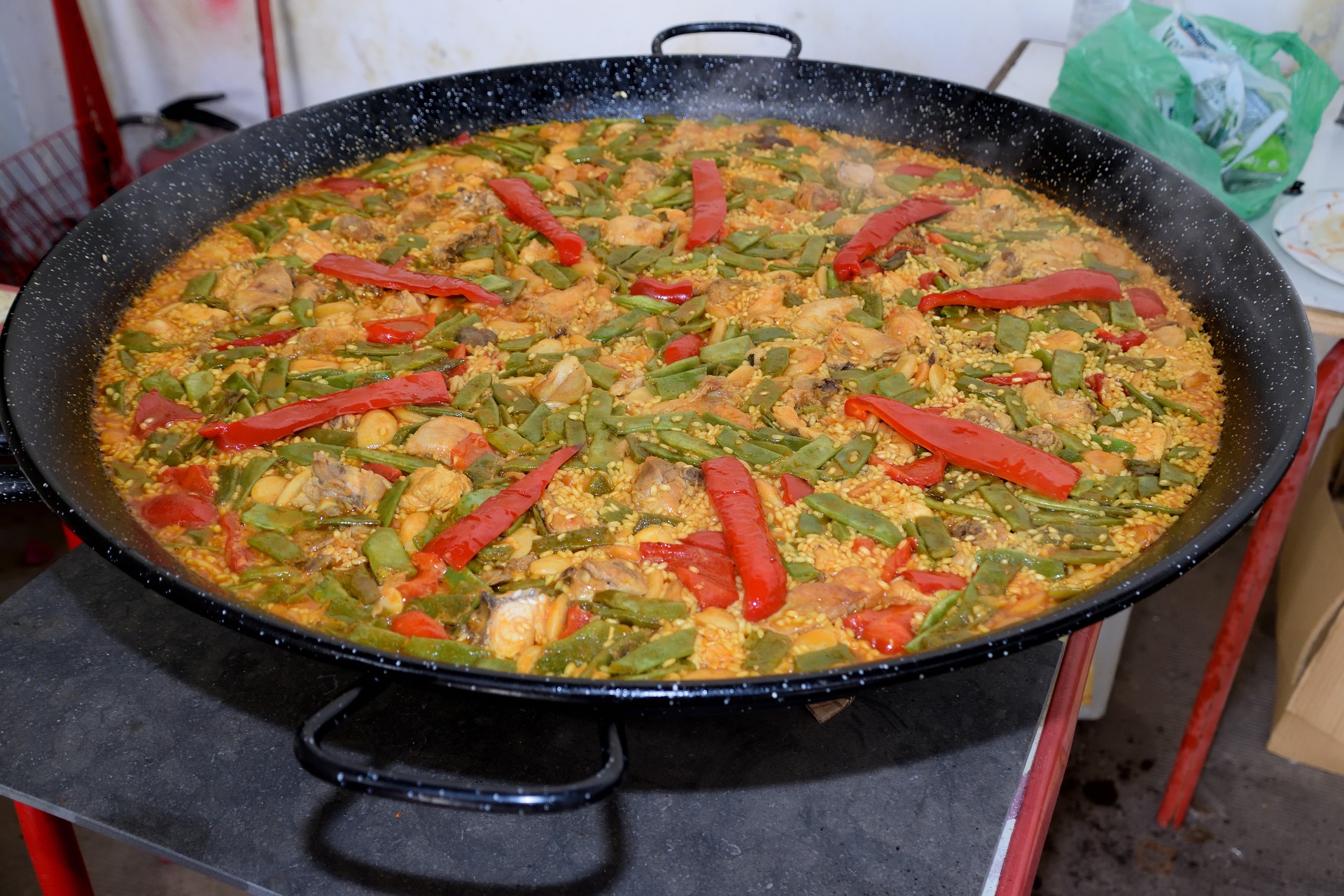 Masía Solior
Only 20 minutes from Barcelona by train we find Masía Solior, located in Begues and next to the Garraf natural park. With a terrace with amazing views, in this typical Catalan construction you will find an abundant and economical menu, full of traditional dishes. Choose a seafood or mixed paella or go for good, grilled meat if you fancy something different. This is a good place to eat with children, as it has a playground so your kids can be entertained.
Address: Road from Gavà to Begues, km 4, 600, 08850 Begues.
Quesada
But if you want to eat the best paella in Barcelona by the beach, there is no better place than Quesada, located in Gavà Mar. Its seafood cuisine triumphs both among locals and travelers, and proof of this is that it is always full, unless you have booked a table. Ideal to fill your belly during a day at the beach, here you can taste the freshest seafood and round it with a good seafood paella or a black rice with sepia.
Address: Carrer de Premià, S/N. 08850 Gavà Mar.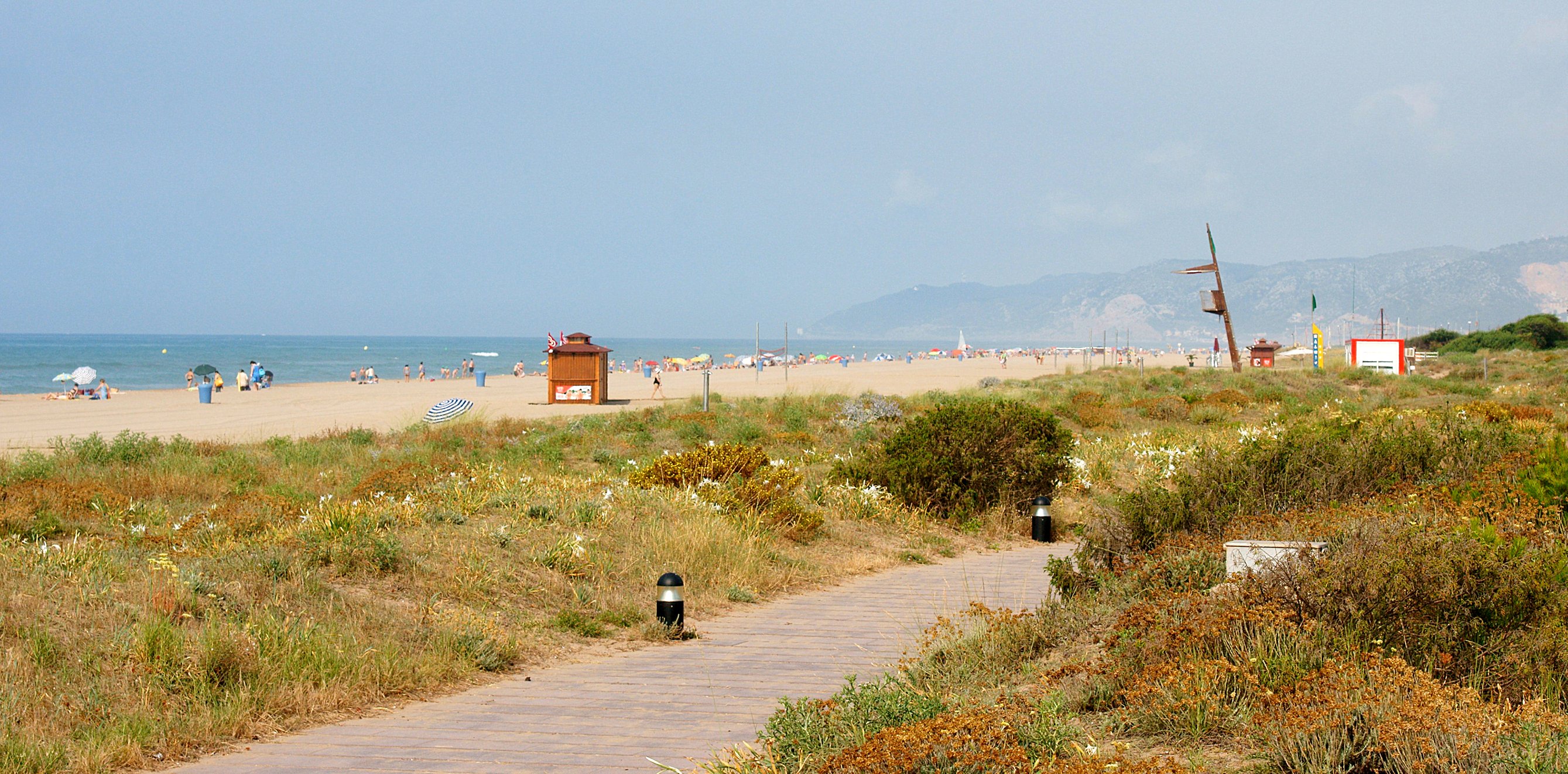 Can Suñé
On the other side of Barcelona, we find the Maresme region, known for its quiet beaches and charming corners. Within this area is the thermal town of Caldes d'Estrac, where you can eat in the next restaurant on our list, Can Suñé. Here the term gourmet takes shape in all its splendor, since every ingredient and cooking process is taken care of in detail to present exquisite dishes for both the eyes and the palate. Their rices are made with fish from the nearest ports, such as Arenys or Blanes, and cooked over low heat with homemade broths.
Address: Carrer del Callao, 4. 08393 Caldes d'Estrac.
L'Estupendu
Closer to Barcelona is L'Estupendu, which, as the name suggests, offers us very good Mediterranean dishes in front of Badalona beach. Located in the old baths of Pleamar, here you will have the option to sit on the terrace while you taste the best fish in the area. Try their grilled oysters, the secret of the house, and the queen's rice. Why is it called like that? Because, according to them, Queen Sofia herself loves this rice with cod and vegetables.
Address: Avinguda d'Eduard Maristany, 75, 08912 Badalona
RESTAURANTS WHERE THE MENU OFFERS PAELLA ON THURSDAYS IN BARCELONA
Did you know that Thursday is the best day of the week to eat paella in Barcelona? Tradition marks that, on the fourth day of the week, restaurants with a closed menu offer these rices in their menu. Although it is not certain where this tradition comes from, one of the theories suggests that this is when maids were allowed a day off from the upper-class homes in the area. Thus, one version suggests that the maids left the ingredients cooked and the broth prepared so that, on Thursday, the owners only had to add the rice, while another explains that the paella was the dish that was cooked during the family meals celebrated by the maids on their day off. So, let's see where to eat paella at reasonable prices in Barcelona: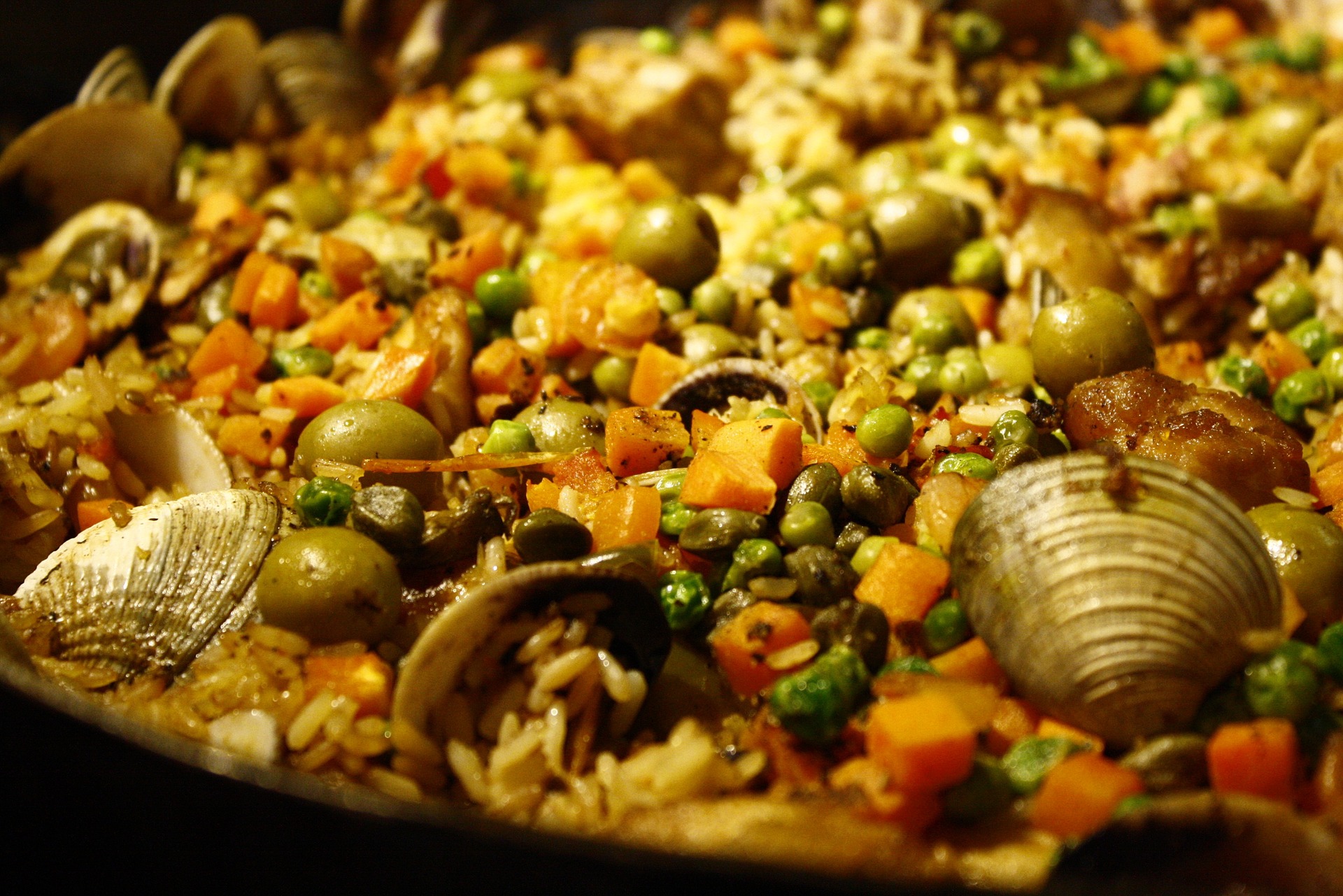 La Publilla
This first place to eat paella in Barcelona at an affordable price is also one of the best places to eat in Gràcia. Located opposite the Mercat de la Llibertat, here you will find typical homemade food, created with the best products on the market. Thanks to its dishes and tapas, it has been mentioned in The Guardian and they offer a good esmorzar de forquilla (knife and fork breakfast, in Catalan) every morning, which would become the Catalan precursor of brunch. But when Thursday arrives, its daily menu becomes the star of the place, thanks to a paella that is absolutely delicious.
Address: Carrer del Torrent de l'Olla, 79.
Cheriff
It is a small traditional place where sea products are the stars. In their heartwarming dining room, you can try dishes made with excellent raw material, along with their rice dishes. One of the most classic dishes that has been cooked here for half a century is the paella del Cheriff, made with Galician clams and espardenyes, a delicacy with strong flavors. Although since 2016 it has become part of a gastronomic group and is no longer run by the family that founded it, its chefs continue to offer the most popular creations for both the most loyal customers and those who have just discovered this endearing place.
Address: Carrer de Ginebra, 15.
Can Ramonet
And the last of the restaurants where you can eat paella on Sunday is Can Ramonet, another Barceloneta classic. Located in an 18th-century winery, the same group has been offering the best of Mediterranean cuisine at reasonable prices for 60 years. In addition to having black rice with sepia on their midday menu, every Thursday they offer their legendary homemade paella.
Address: Carrer de La Maquinista, 17.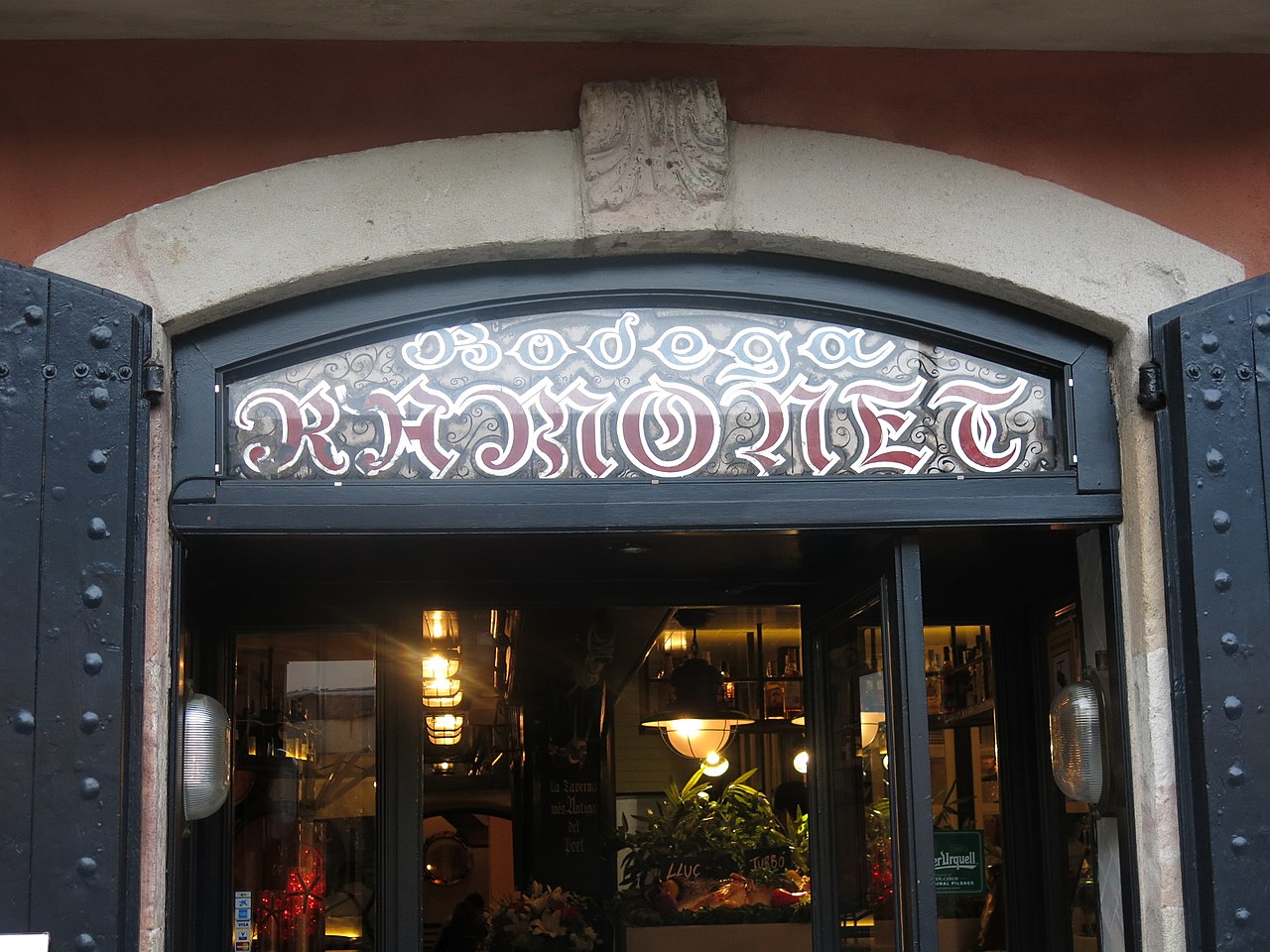 Have you made up your mind already? Then you just have to enjoy the best paellas in Barcelona and take a good nap in our Barcelona holiday apartments near the beach, the ideal place to stay during your visit. Do you know a restaurant where they make excellent rice? Do you want to explain your experience in any of the places suggested above? Comment, below.
MORE INTERESTING STUFF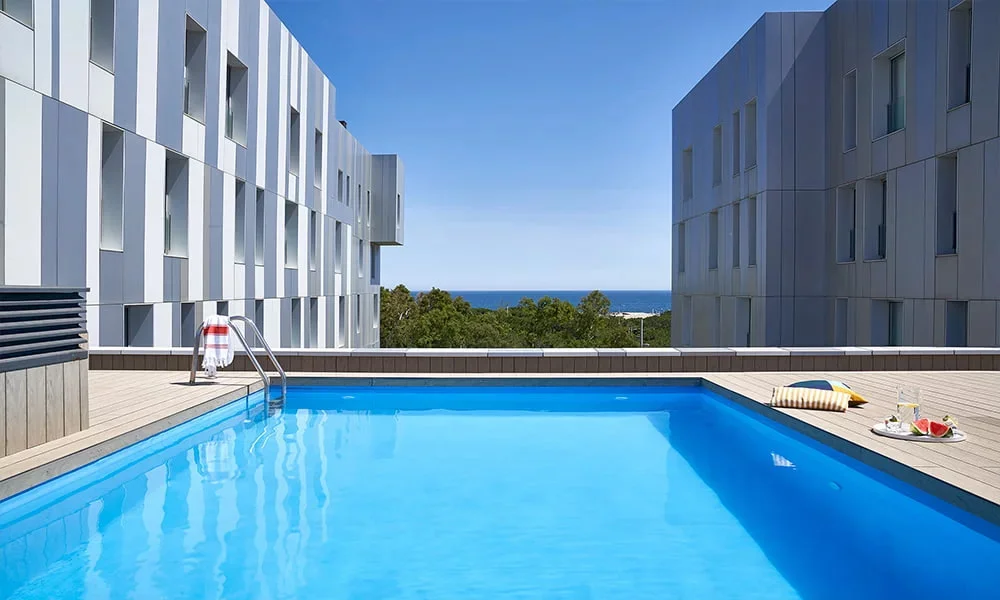 Holiday apartments by the beach in Barcelona
Since 2010, Lugaris Apartaments has been offering you the best holiday rental flats in Barcelona, perfect for a family holiday, with friends or as a couple, or for medium-term stays.
You can choose between apartments near the beach in Barcelona, at Lugaris Beach, with sea views, 2 swimming pools (one for adults and one for children) and capacity for up to 6 people, and the Lugaris Rambla flats, located on the Rambla de Poblenou and just 300 m from Bogatell beach, with a balcony or terrace of up to 22 m2 and ideal for couples or families and groups of up to 5 people. All our luxury flats in Barcelona are air-conditioned and equipped with all the appliances, furniture and bed linen you will need during your stay. They also have satellite TV and free high-speed Wi-Fi connection, as well as a safe and a 24-hour private security service.
What's more, when you make your booking, you can reserve many other additional services: international press in your flat, parking space, transfer service to and from Barcelona airport, bicycle hire, supermarket shopping, museum, sports and show tickets, babysitting service and much more.

For more information, contact Lugaris Apartments without obligation.