There are some things that, no matter how much technology evolves, continue to fascinate us just as they did centuries ago. Barcelona is a city of many contrasts, cosmopolitan and avant-garde on the one hand, but historical and traditional on the other. Therefore, it is not surprising that the capital of Catalonia boasts so many bookstores that are still open to the public, which are highly successful, by the way. Today, at Lugaris we want to discover the 12 best second-hand bookstores in Barcelona, where you will find rare books, good literary debates and an opportunity to get lost in some of the most beautiful shops in Barcelona. Choose your favourite and find the novel you're looking for!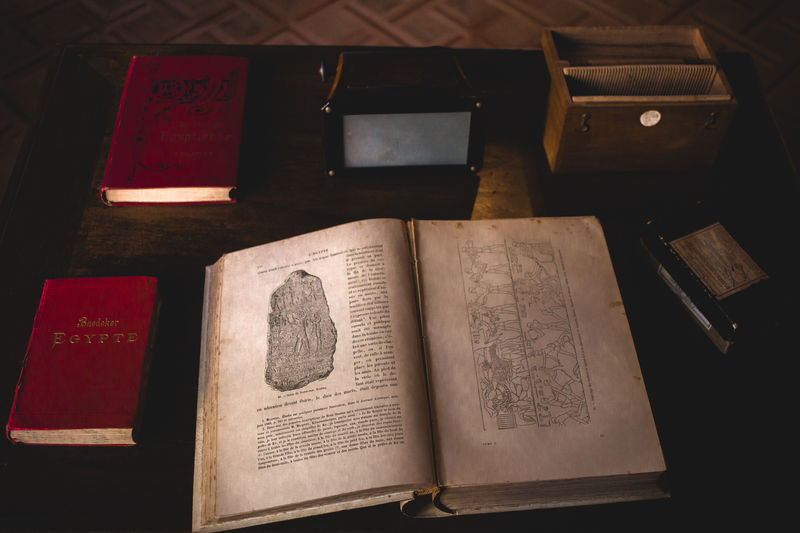 TAIFA
Upon entering this bookshop in Gràcia, the typical Barcelona tiles remind us that this is a place that loves the city in which it is located. Opened in 1993, it was founded by the editor Josep Batlló, who collaborated with several entities and foundations in the neighbourhood, so you can understand why locals appreciate what many consider one of the best second-hand bookstores in Barcelona so much.
A piano in the centre of the room is surrounded by bookshelves and tables full of books with two different sections, a first one for new books, and a second with the subject that concerns us in this article, second-hand books.
Address: carrer de Verdi, 12
Timetable: From 10 AM to 2 PM and from 5 PM to 9 PM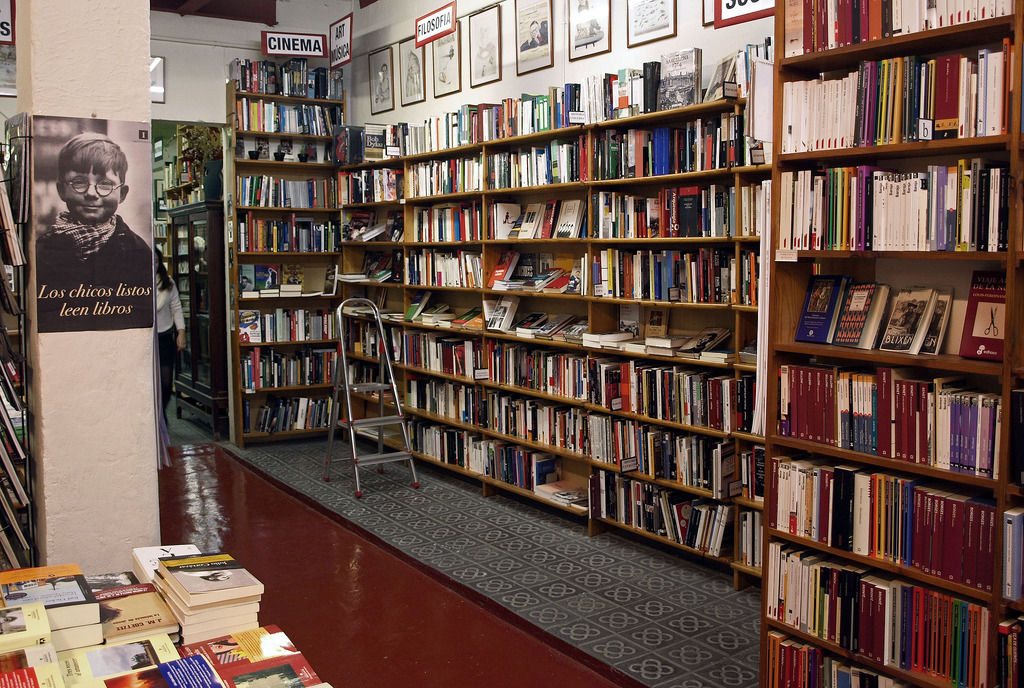 THE HIBERNIAN BARCELONA
For those of you who are looking for an English bookstore in Barcelona, this is your chance to find real Anglo-Saxon literature gems at the lowest of prices. The Hibernian offers a varied selection of second-hand books for both locals who want to improve their English reading skills and those tourists who have finished their novel in Barcelona before returning home. Located in the heart of the Gràcia neighbourhood, they also offer a bookcrossing service based on the fairness of the transaction.
Address: carrer del Montseny, 17
Timetable: From 10:45 AM to 8:30 PM from Tuesday to Saturday and from 4:00 PM to 8:30 PM on Monday
LLIBRERIA ANTIQUÀRIA MALDÀ
One of the most iconic places for book lovers is Antiquària Maldà, with its baskets full of novels next to the entrance that alter pedestrians' courses as soon as they pass by. Here you will find very diverse second-hand books, including essays and other specialized works in subjects such as geography, history and natural sciences or philosophy.
If you are looking for a literary rarity, in this second-hand bookshop you will find real gems, worthy of the most demanding collectors. In addition, here you can sell your collections and, if you prefer, they can come home for an appraisal.
Address: carrer d'Aribau, 24
Timetable: From 10 AM to 2 PM and from 4 PM to 8 PM from Monday to Friday and Saturdays from 11 AM to 2 PM.
LLIBRERIA SÁNCHEZ
Like a labyrinth, the shelves of one of the best second-hand bookstores in Barcelona stand full of volumes dating from as far back as the sixteenth century. This is one of those places where you could spend an entire afternoon walking through corridors and consulting titles that you did not know existed. Their kind owners are always happy to talk about literature with anyone who walks into the Sánchez bookshop. If you do not want to visit their store, you can also buy their copies on their website, but it is worth going to their physical headquarters, we assure you.
Address: carrer de Còrsega, 485
Timetable: From 9:30 AM to 1:30 PM and from 4 p.m. to 7 PM from Monday to Friday
LLIBRERIA DEL PALAU
Although on the outside it may look like a souvenir shop (a good strategy to survive in the historic centre), the door sign lets you know that they have been selling and buying books for more than 25 years in these premises. Located just in front of the Palau de la Música, this old barbershop has shelves full of books from all times that tower up to the ceiling. Moreover, they are specialized in 19th and 20th century books, the most interesting of which are placed in a beautiful wooden display cabinet in the back of the bookshop. This is also a good place to find other paper antiques, such as postcards, old advertisements or film booklets from the past century.
Address: carrer de Sant Pere Més Alt, 6
Timetable: from 11 AM to 8 PM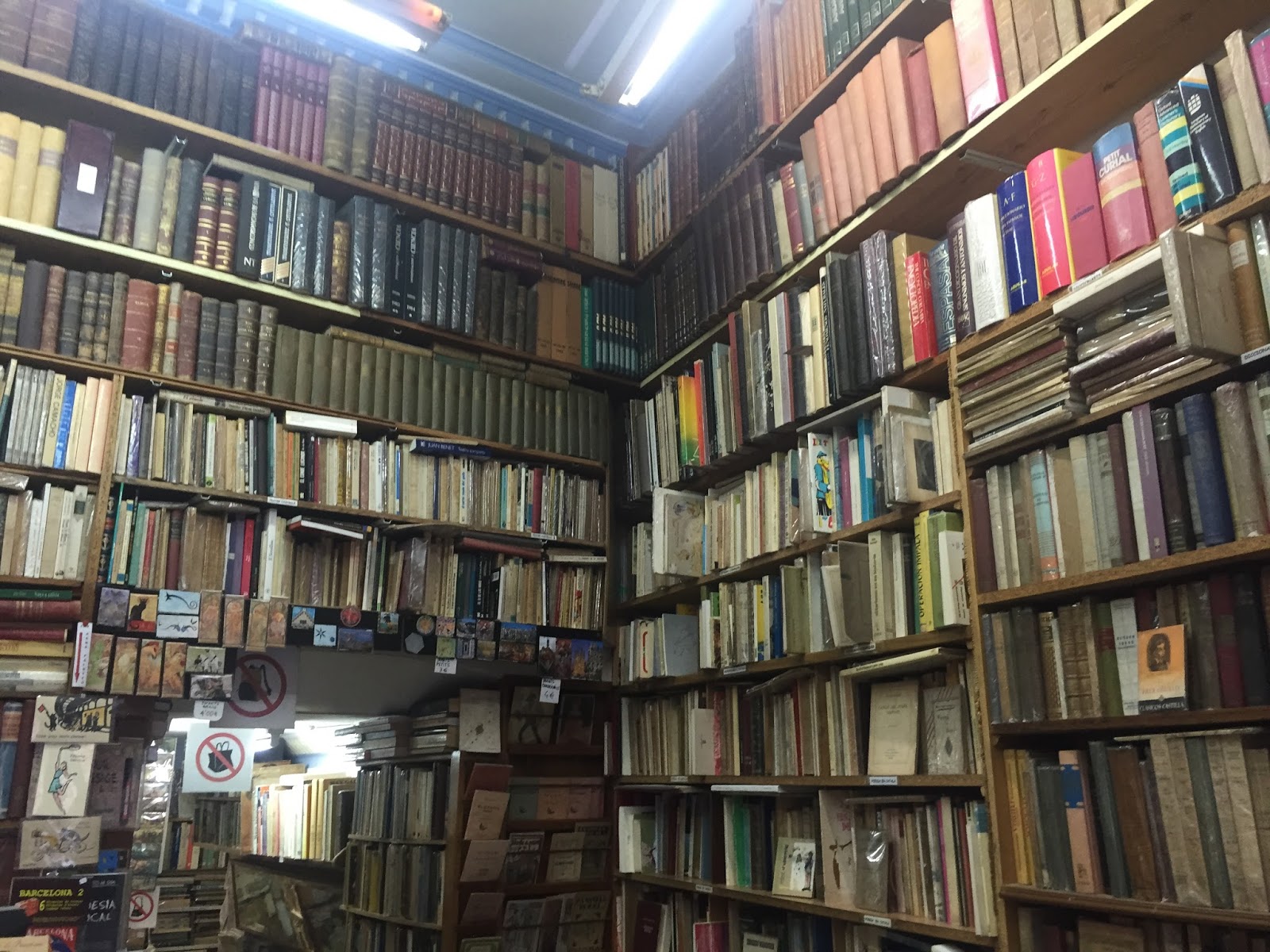 LIBRERÍA CASTRO
Founded in 1941, this bookstore has been moving around the city during its more than 60 years of history, but today it is one of the second-hand bookstores in Barcelona that is closest to our beach apartments in Barcelona. Once you enter this store, you will find hundreds of books everywhere along with some antiques that decorate walls and corridors. Wherever you look, here you will need time to search. And what will you find? Well, as their motto reads: old, rare and curious books. From travel guides, literature, history books … Here you could spend hours just snooping.
Address: carrer de Josep Estivill, 40-42
Timetable: not available
LLIBRERIA ÀNGEL BATLLE
Three generations of the samee family have run this establishment that has remained practically intact since its opening in 1934. The shop's simple wooden window frame shows the most outstanding titles, while the glass that surround its door is covered with old lithography. When you enter, the historic second-hand bookshop will open an infinite range of options that will surely surprise you. You can be there for hours by just rummaging through their collection of advertising materials and children's books.
Address: carrer de Palla, 23
Timetable: Monday to Friday from 10 AM to 1:30 PM and from 4:30 PM to 8 PM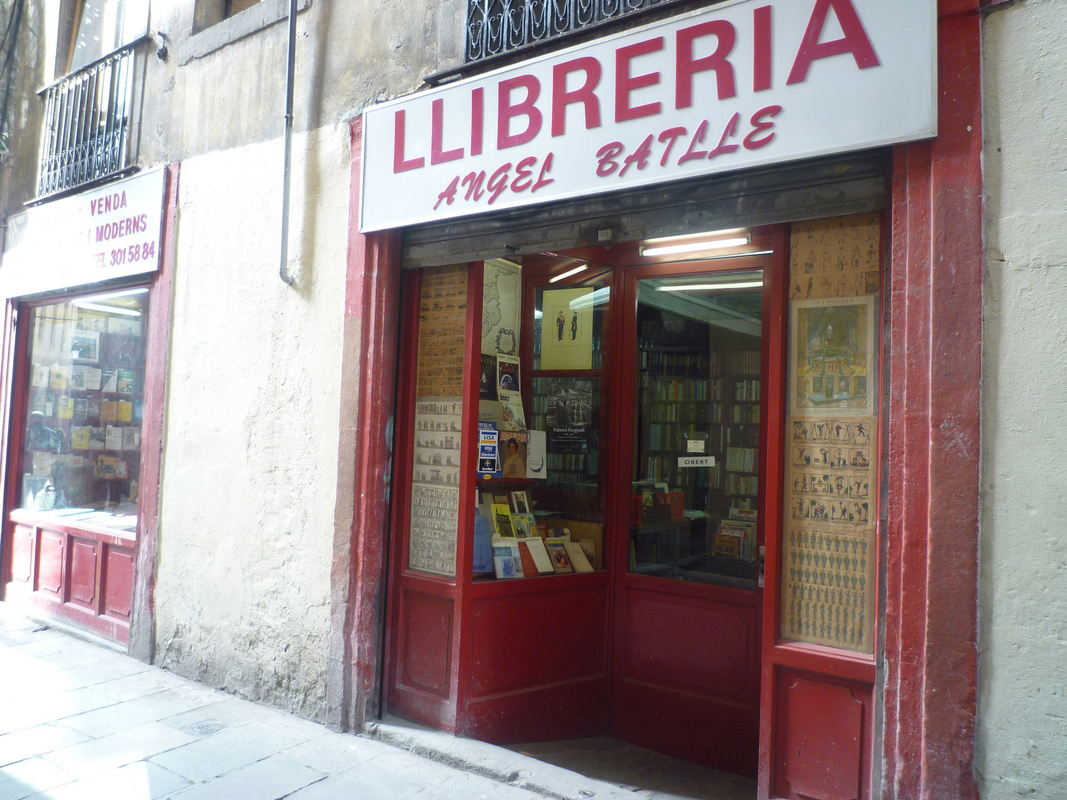 LLIBRERIA SELVAGGIO
During the 50s a young man descendant of Italians decided to start selling antiques in Sant Antoni's Sunday market. Thanks to this adventure, he found his passion for books and papers, which he started selling at a kiosk. In 1975, the vast number of products he kept there made him locate in the Gothic neighbourhood shop, where he is now one of the most experienced owners out of all the second-hand bookstores in Barcelona. In addition to books, in this small shop you will find other curious antiques such as prints, drawings, photographs, maps and much more.
Address: carrer de la Freneria, 12
Timetable: from 10 AM to 1:30 PM and from 5 PM to 7 PM on Thursdays. From 10 AM to 7:30 PM from Monday to Saturday
LIBRERÍA LITORAL
At the end of the Eixample, almost touching Plaza Espanya, you will find the Litoral bookshop. Although you can find almost anything, they specialize in first editions of all kinds of subjects, from history to gastronomy. If you decide to go in, we recommend that you let the dedicated owner guide you through the rows and rows of books you will find. This is another place where they also buy books.
Address: carrer de Vilamarí, 55
Timetable: from 10 AM to 12:30 PM and from 5:30 PM to 7 PM from Monday to Friday
LLIBRERIA RODÉS
Out of all the secrets of the Gothic quarter, this is one of the most unknown. We do not know if it's because of its discreet entrance, but the Rodés bookshop is a pearl in the middle of the old Jewish quarter. In addition, cat lovers will think of this place as one of the best second-hand bookstores that they have ever visited, because as soon as they open the door, they will realize that there is a curious cat jumping from book to book. This friendly pet will accompany you with its purring while you find your favorite title. Undoubtedly, this is one of the most charming bookstores you'll find in the city. Another reason to approach it is that, right next to the shop, you will have the opportunity to eat one of the best chocolate and churros in Barcelona.
Address: carrer dels Banys Nous, 8
Timetable: from 10 AM to 8 PM from Monday to Friday. From 11 AM to 2 PM and from 5 PM to 8 PM on Saturday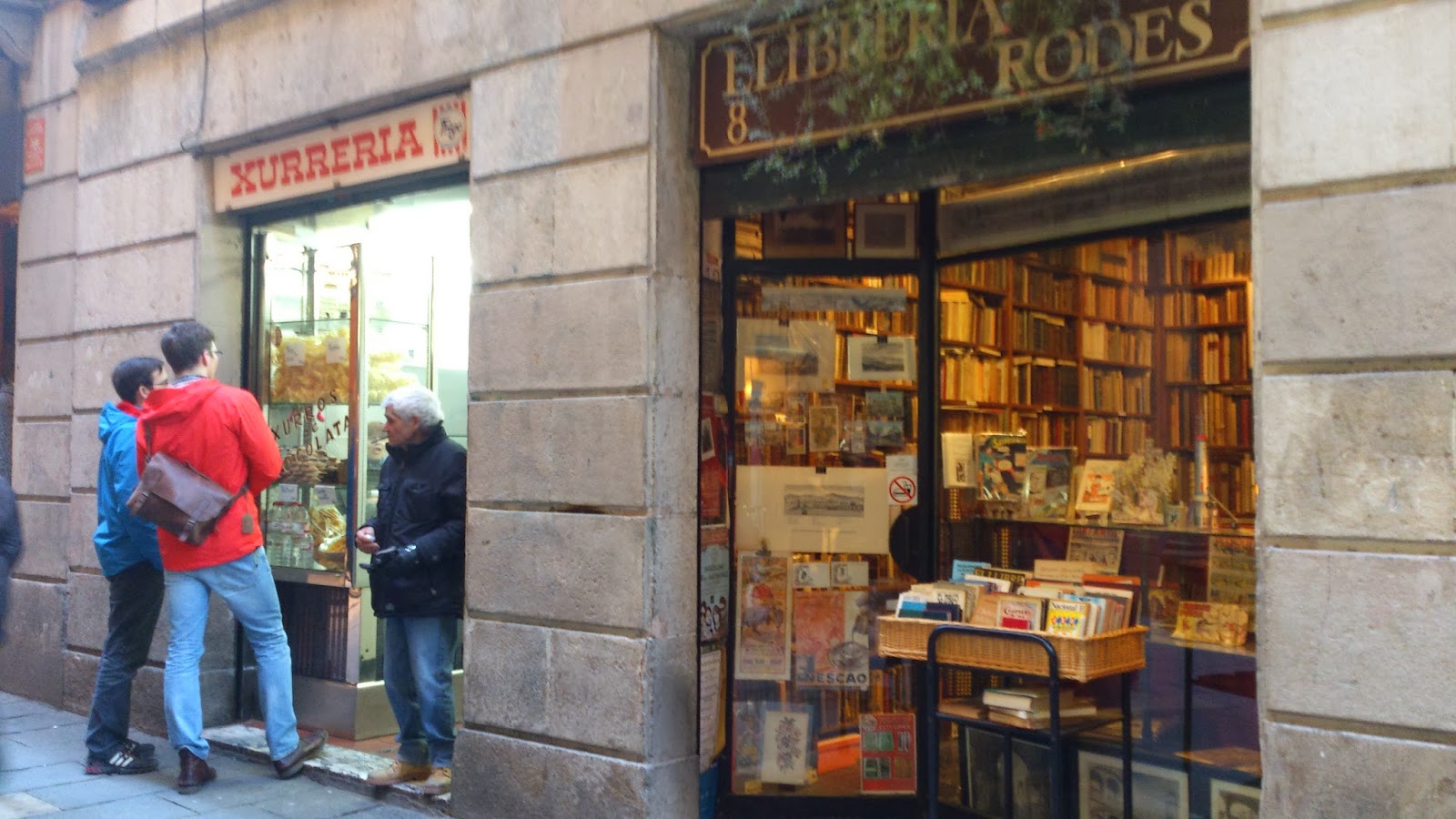 RE-READ BARCELONA
Re-Read's magic formula has made it become one of the most successful second-hand bookstores in Barcelona. So much so, that it already has several branches open around the country, some of them not far from the main shopping areas in Bacelona. The original bookshop in Gran Via de les Corts Catalanes offers shelves full of books that you can buy at a very affordable price. Although they do not specialize in antiques, here you will find literature and more recent books.
Address: Gran Via de les Corts Catalanes, 564
Timetable: from 10:30 AM to 2:30 PM and from 4:30 PM to 8:30 PM
TUULIBRERÍA
This chain of second-hand books has a very different philosophy from the type of premises that we have mentioned so far, since it is not conceived as a trade but as a non-profit association. When you arrive at TuuLibrería you will be able to get rid of the books that you no longer need. Meanwhile, look for those books that you have not yet read amongst their bookshelves and pay the price that you think is fair. In addition, those titles that cannot be offered to the public are properly recycled.
Address: carrer del Planeta, 17
Timetable: every day from 1:00 PM to 8:00 PM
EXTRA: THE SANT ANTONI SUNDAY MARKET
Although we have already gone through the 12 best second-hand bookstores in Barcelona, we could not end this article without mentioning the Sunday book market in Sant Antoni. Since 1936, in the surroundings of this modernist market you will be able to browse the stalls run by second-hand book sellers. If you decide to walk along this area on a Sunday morning, you will find some old friends like the Sanchez bookstore, which is located at stall number 76.
MORE INTERESTING STUFF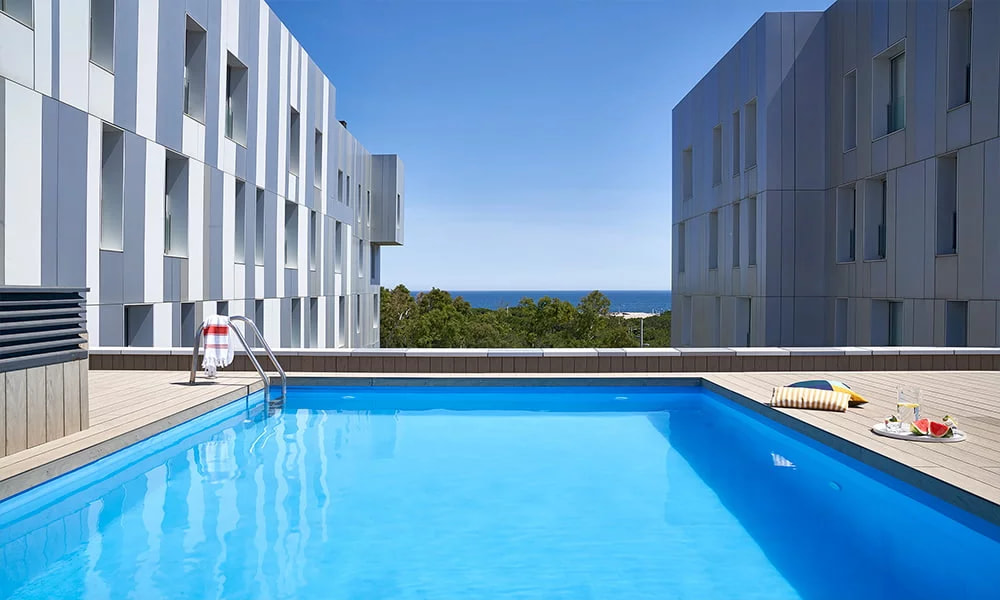 Holiday apartments by the beach in Barcelona
Since 2010, Lugaris Apartaments has been offering you the best holiday rental flats in Barcelona, perfect for a family holiday, with friends or as a couple, or for medium-term stays.
You can choose between apartments near the beach in Barcelona, at Lugaris Beach, with sea views, 2 swimming pools (one for adults and one for children) and capacity for up to 6 people, and the Lugaris Rambla flats, located on the Rambla de Poblenou and just 300 m from Bogatell beach, with a balcony or terrace of up to 22 m2 and ideal for couples or families and groups of up to 5 people. All our luxury flats in Barcelona are air-conditioned and equipped with all the appliances, furniture and bed linen you will need during your stay. They also have satellite TV and free high-speed Wi-Fi connection, as well as a safe and a 24-hour private security service.
What's more, when you make your booking, you can reserve many other additional services: international press in your flat, parking space, transfer service to and from Barcelona airport, bicycle hire, supermarket shopping, museum, sports and show tickets, babysitting service and much more.

For more information, contact Lugaris Apartments without obligation.