Among the locals, the caçadors de bolets or boletaires (mushroom pickers) are legion. Something that should not surprise us, if we consider that this ingredient is one of the most appreciated in Catalan cuisine. If we also add the beautiful landscapes of which Catalonia can boast, we will understand why many eagerly await the arrival of the mushroom season, which in the region extends from September to November (although you can also find mushrooms during Spring), approximately. But … where to go mushroom picking in Barcelona?
Although the Catalan capital is an urban destination, we should not forget that it has a natural park on its west side. Nor that its province has countless mountain areas where the most consumed fungi grow everywhere. You only need to know about them to enjoy an outdoor morning and, with a little luck, an appetizing lunch or dinner in your apartments near the beach in Barcelona a few hours later.
Do you like this proposal? If so, and if you know how to distinguish edible mushrooms from those that are not, prepare a pen knife and a wicker basket, because we are going to give you some clues to fill it right up to the top. And without leaving the province of Barcelona! Ready?
COLLSEROLA NATURAL PARK
Without a doubt, the closest, most comfortable and simplest option is to escape to the main green lung of Barcelona: the Collserola Natural Park. This protected area of 11,000 hectares is part of the coastal mountain range, is framed between the Besòs and Llobregat rivers and accommodates the highest point in the city: the Tibidabo Mountain (512 m).
Among its Mediterranean forests, where low vegetation and mixed pine and oak forests abound, there are also notable corners, such as the partial nature reserve of the Font Groga or the Riada-Can Balasc. In any case, the most interesting area for mushroom seekers is the southern part of the mountains, among the holm oaks, where the Amanita caesarea, known in Catalonia as ou de reig, usually grows in early autumn. Later, the pampas or silversides (Clitocybe geotropa) and the apagallums (Macrolepiota procera) appear. At the end of the season you will find trompetes de la mort and cardinal mushrooms (carlets in Catalan).
You also have to be careful with the Amanita phalloides, a very toxic mushroom that grows in Collserola and that can be confused with other edible fungi.
In the north of the mountains, the number of mushrooms is smaller, but those that can be found are delicious: fredolics, chanterelles, llenegues negres, whose scientific name is Hygrophorus latitabundus) or delicious ceps.
To go to mushroom picking in Collserola, you can take the Ferrocarrils de la Generalitat de Catalunya or travel there by car, taking the road from the Arrabassada or Rabassada.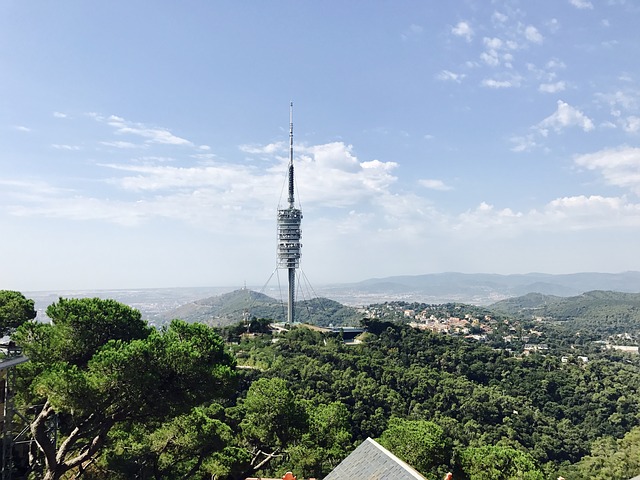 SIERRA DE LA MARINA
This mountain range, very close to the city of Barcelona and part of the Litoral mountain range, has more than 2,000 hectares covered with pine trees, holm oaks and oaks that grow on slate soil. As a result, the arrival of autumn brings a large number of mushrooms, such as chanterelles, cardinal mushrooms, trompetes de la mort or dampers, which appear shortly before Christmas thanks to the moderate temperatures of the Mediterranean.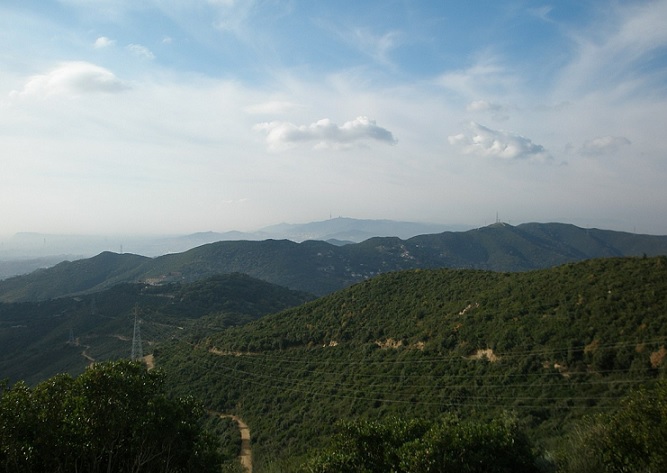 GARRAF NATURAL PARK
Located between the regions of Baix Llobregat, Alt Penedès and Garraf, and in the southwestern part of the Litoral mountain range, we find the Garraf Natural Park, another of the best places to go mushroom picking in Barcelona and one of the nicest parks in Catalonia.
When it rains, its extensive holm oak and young pine forests are a good place for of llenegues and chanterelles to grow. In this sense, we recommend you check the Ruta del Bolet route on Wikiloc, a simple 3.5 km itinerary that will allow you to run into this irresistible ingredient.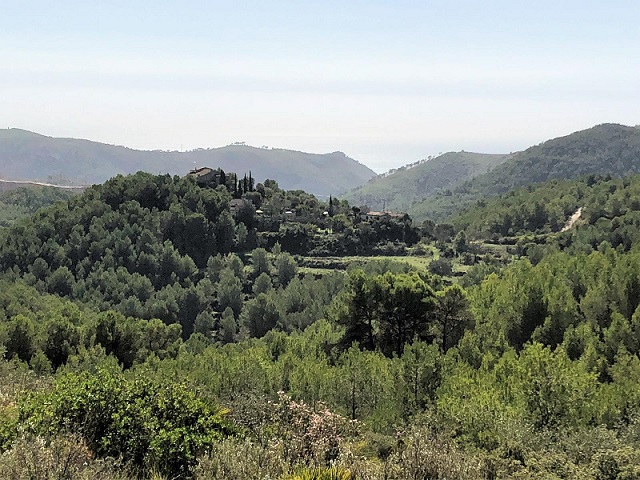 MONTSENY NATURAL PARK AND BIOSPHERE RESERVE
This park in the Vallès Oriental region, which protects part of the Montseny massif and has an area of more than 31,000 hectares, was declared a Biosphere Reserve by UNESCO in 1978 for its great ecological value. In addition, it is a highly frequented spot for boletaires.
There you will find a lot of mushrooms, such as rovellons, negirlla, chanterelles and trompetes de la mort, in addition to the always appetizing chestnuts. Among the most favorable areas to find mushrooms, those of Collformic, Brull, Aiguafreda and La Garriga stand out (these two towns can be reached with the L3 train line of Rodalies Renfe, getting off at the corresponding homonymous stop).
And that's not all: between the months of September to November, the Diputació de Barcelona organizes excursions with a guide through this protected area for those who want to start looking for mushrooms and want to learn to distinguish them and collect them correctly. For more information, you can contact the Montseny Natural Park Office, by calling the telephone number (+34) 938 475 102, or by sending an email to p.montseny@diba.cat.
By the way: the small town of Montseny, which takes its name from the park, is one of the most beautiful mountain villages in Catalonia.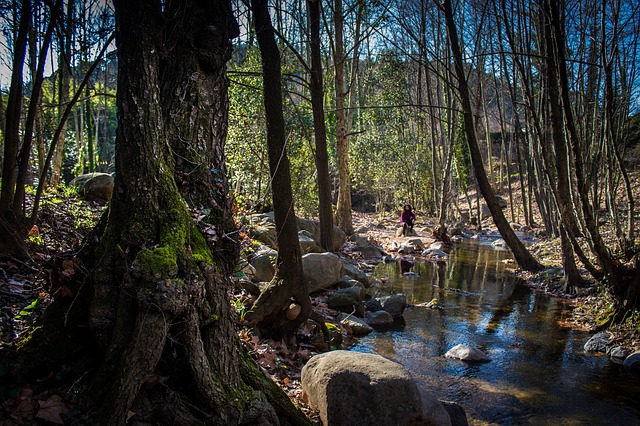 NATURAL PARK OF SANT LLORENÇ DE MUNT I L'OBAC
This protected area of 14,000 hectares extends between the Barcelona regions of Bages, Vallès Occidental and El Moianès and is also another mycological destination that must be taken into account for a day trip from Barcelona. In fact, those responsible for the park confirm the influx of mushroom seekers in this protected area. The most common fungi are chanterelles, negrillas, trompetes de la mort, cardinal mushrooms, pampas and ox tongues.
And if you plan to visit Barcelona in spring, there you can find other edible mushrooms, easily recognizable by their unmistakable hive shape.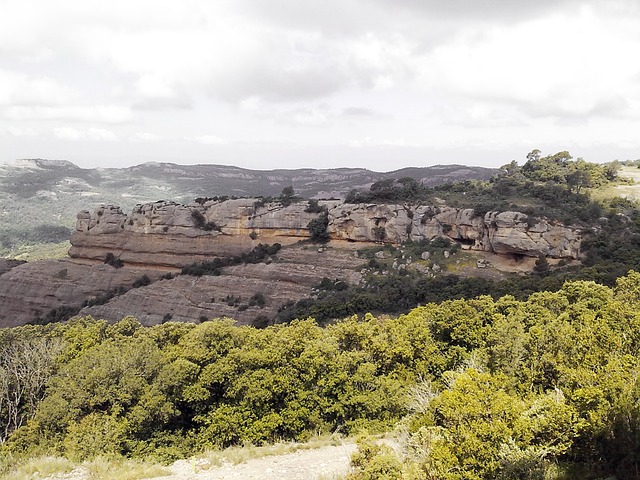 MONTNEGRE I EL CORREDOR PARK
Another ideal place to go to look for mushrooms in Barcelona is the Montnegre i el Corredor park, located between the Maresme and Vallès Oriental regions. Its 15,010 hectares, spread across 13 municipalities, offer endless possibilities for excursions, hiking trails near Barcelona city and, of course, find mushrooms. Due to its diversity of habitats and the different types of fungi that grow there, such as chanterelle, this place is a sure hit.
Upon arrival (it is recommended to go there by car), the informants and the staff in the nearby shops, as well as the park guards, will inform you and guide you on the itineraries, places and services that are available to you.
And that's not all: the last weekend of October, the park hosts activities for the whole family related to the forest and mushrooms, as well as mycological outings, exhibitions, craft fairs, competitions, tastings and children's workshops. If you are interested, you should contact the City Council of Sant Iscle de Vallalta to register in advance.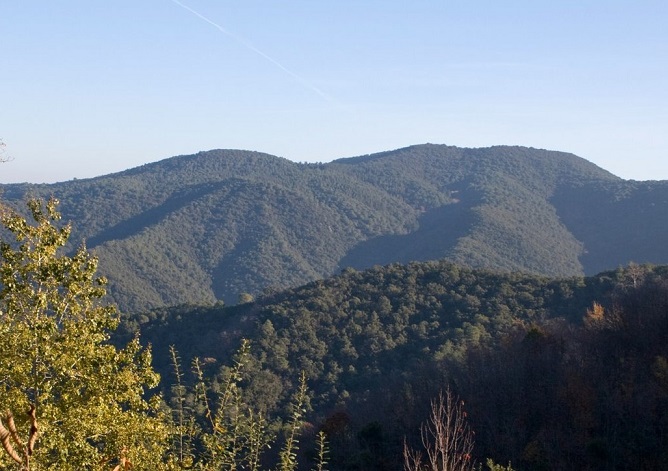 SUBCOMARCA OF ALT LLUÇANÈS, OSONA
If you are not sure what to do in Barcelona in autumn, this plan will surely convince you; In the municipalities of Alpens, Lluçà, Perafita and Sant Agustí del Lluçanès, you will find the headwaters of two streams: Gavarresa and Lluçanès, another point that should not be overlooked. You can get there by road, taking the C-17 to Sant Quirze de Besora, and then, the BP-4654, past Sant Agustí del Lluçanès, to Alpens. Throughout this journey, you will find a large number of corners in which to fill your basket. In the section that goes from Alpens to the Cobert de Puigcercós, some shady spots are dotted with camagrocs, ox tongues and negrillas. Take the test: you'll get bored of picking mushrooms!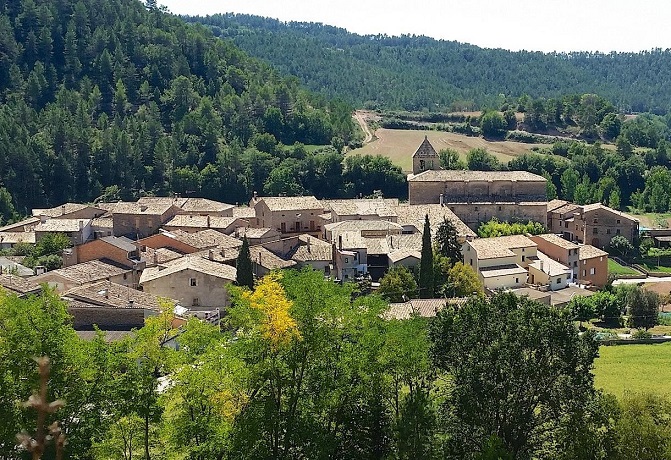 COMARCA DEL BERGUEDÀ
Our tour of the best places to to go mushroom picking in Barcelona concludes near the Pyrenees. Specifically, in the Berguedà region, popularly known as the níscalo region for the abundance of this type of fungus. Among oaks and holm oaks, and especially after the rain, the forests of towns such as Berga, Gósol or Avià are filled with pickers eager to find this precious culinary treasure. Another highly recommended place is the Serra de Ensija, within the municipal terms of Saldes and Vallcebre. Another ideal corner is the wooded areas where the road between Vallcebre and the Coll de la Trapa passes.
What do you think of these recommendations? Would you like to suggest other places to go to mushroom picking in Barcelona? If so, do not hesitate to send us your comments and suggestions.