Barcelona has become an indispensable destination for art lovers. Thanks to its rich history, impressive architecture and outstanding artistic proposals, Barcelona offers an unrivalled experience for those who seek beauty and creativity in every corner.
At Lugaris, we'd like to tell you about the most renowned museums and galleries in Barcelona that you can't miss if you're an art lover. Join us on this journey through one of the best things to do in Barcelona!
The Picasso Museum: A treasure trove of modern art
The Picasso Museum is one of the best museums in Barcelona and is located in the neighbourhood of El Born, in the heart of the city. If you are planning to visit it, we recommend you to choose an apartment in the centre of Barcelona, so you can walk to this and many other points of the city.
This space was founded in 1963 and houses an incomparable collection of the masterpieces by the Spanish genius Pablo Picasso. His paintings, sculptures, ceramics and drawings will give you an insight into the artistic evolution of one of the most influential artists of the 20th century. The Picasso Museum is much more than a place to see works of art in Barcelona, as it is a tribute to the artist who revolutionised the world of modern art.
More than 4,250 works by Picasso are on display in its rooms. Among the most outstanding pieces are masterpieces such as Science and Charity, Les Demoiselles d'Avignon, The Blind Guitarist and The Weeping Woman. These works reflect Picasso's versatility and artistic innovation, as well as showing his constant influences and experimentation.
The Picasso Museum also offers temporary exhibitions that explain different aspects of the artist's life and work. In this way you can discover what legacy this artist left in the art world. In the same building there is also a library specialising in art where you can find practically all the titles related to this subject.
Fundació Joan Miró: Immerse yourself in the world of surrealism.
We continue with Fundació Joan Miró, as it is another of the essential places to enjoy art in Barcelona. It is located on the mountain of Montjuic and is a perfect destination for those who want to push the boundaries of surrealism a little further. This museum is dedicated to the Catalan artist Joan Miró and houses an extensive collection of his works, offering visitors the opportunity to immerse themselves in his unique artistic vision.
The museum's collection includes more than 14,000 pieces spanning Miró's entire artistic career. From his early cubist-influenced works to his famous surrealist paintings, sculptures and ceramics.
Among the most outstanding works are The Farmhouse, The Woman and the Bird, The Harlequin Carnival and The Red Shoe. These iconic pieces represent Miró's boundless imagination, his surrealist symbols and his unique visual language, which goes beyond traditional artistic conventions.
In addition to the permanent collection, the Fundació Joan Miró also has temporary exhibitions of other contemporary artists who were influenced by Miró's art. These exhibitions will help you gain a broader perspective of modern art.
After your cultural visit, we recommend you walk over to the Miramar restaurant for dinner or a drink, as it is one of the best terraces in Barcelona, from where you can enjoy breathtaking panoramic views.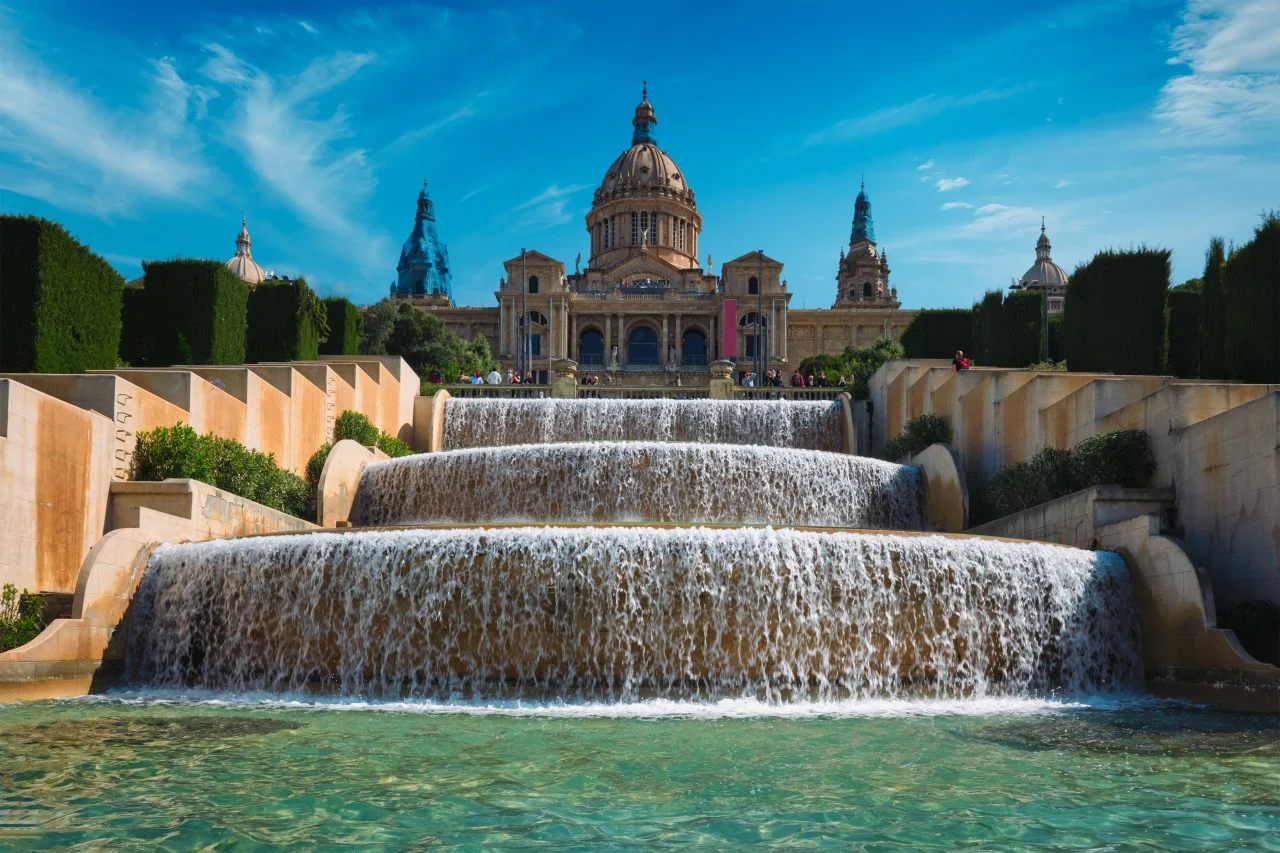 MACBA: Contemporary art in the heart of the city
The Museum of Contemporary Art of Barcelona, known as MACBA, is an essential destination for contemporary art lovers. It is located in the Raval neighbourhood, one of the most vibrant places in Barcelona.
The MACBA building was designed by American architect Richard Meier and is an impressive white structure that stands out in the cityscape. The contemporary, minimalist design of its rooms creates a perfect environment for exhibiting and appreciating avant-garde art.
MACBA's collection spans from the second half of the 20th century to the present day, representing diverse artistic currents such as surrealism, abstract expressionism, pop art, minimalism, conceptual art and much more. The museum has works by renowned international artists, as well as by prominent Spanish and Catalan artists: Antoni Tàpies, Juan Muñoz, Miquel Barceló, Rebecca Horn, Richard Serra, etc.
MACBA is also known for its multidisciplinary approach, as it is not limited to painting and sculpture, but also includes installations, performances, video art and other forms of artistic expression. A visit to the museum becomes an interactive experience that awakens the senses and stimulates reflection!
Art galleries in El Raval neighbourhood
The Raval neighbourhood in Barcelona is known for its bohemian atmosphere, its art scene and because it is one of the best places to find accommodation in Barcelona. Amidst its lively streets, you'll find numerous art galleries in Barcelona exhibiting works by local and international artists – here are the best ones!
Base Elements
Base Elements is an urban art gallery perfect for graffiti and street art lovers. In this artistic platform, works by renowned artists such as El Arte es Basura, Btoy, Pez, Zosen, Pezkhamino, El Xupet Negre, and many others are exhibited and sold. Each piece represents the essence of urban art, conveying powerful messages and capturing the wildest energy of the streets.
Miscelanea
Miscelanea is a unique space in the Raval neighbourhood, where art, design and audiovisual creation converge with a wide variety of independent cultural expressions. This place is defined by its eclectic approach, where different styles come together in the same environment to feed off each other. The gallery also offers workshops, exhibitions and special events for an immersive and exciting cultural experience.
Artevistas gallery
The gallery is distinguished by its focus on contemporary art. Here you will find a wide variety of artistic expressions, from paintings and sculptures to photographs and much more. More than just an art gallery, this space has become a meeting point for art lovers, providing a space where they can appreciate the latest trends and discover new talents.
Àngels Barcelona
This gallery offers an experience in the field of classical art. There you can find several simultaneous exhibitions that will allow you to delve into a format that combines the classic with the contemporary. In this space, you can enjoy works by famous artists such as Daniel G. Andújar with his exhibition ARCOlisboa, Peter Downsbrough with Notations and Ania Solimán with Nature is an experiment. These artists represent a safe bet in the art world and will captivate you with their talent and creativity.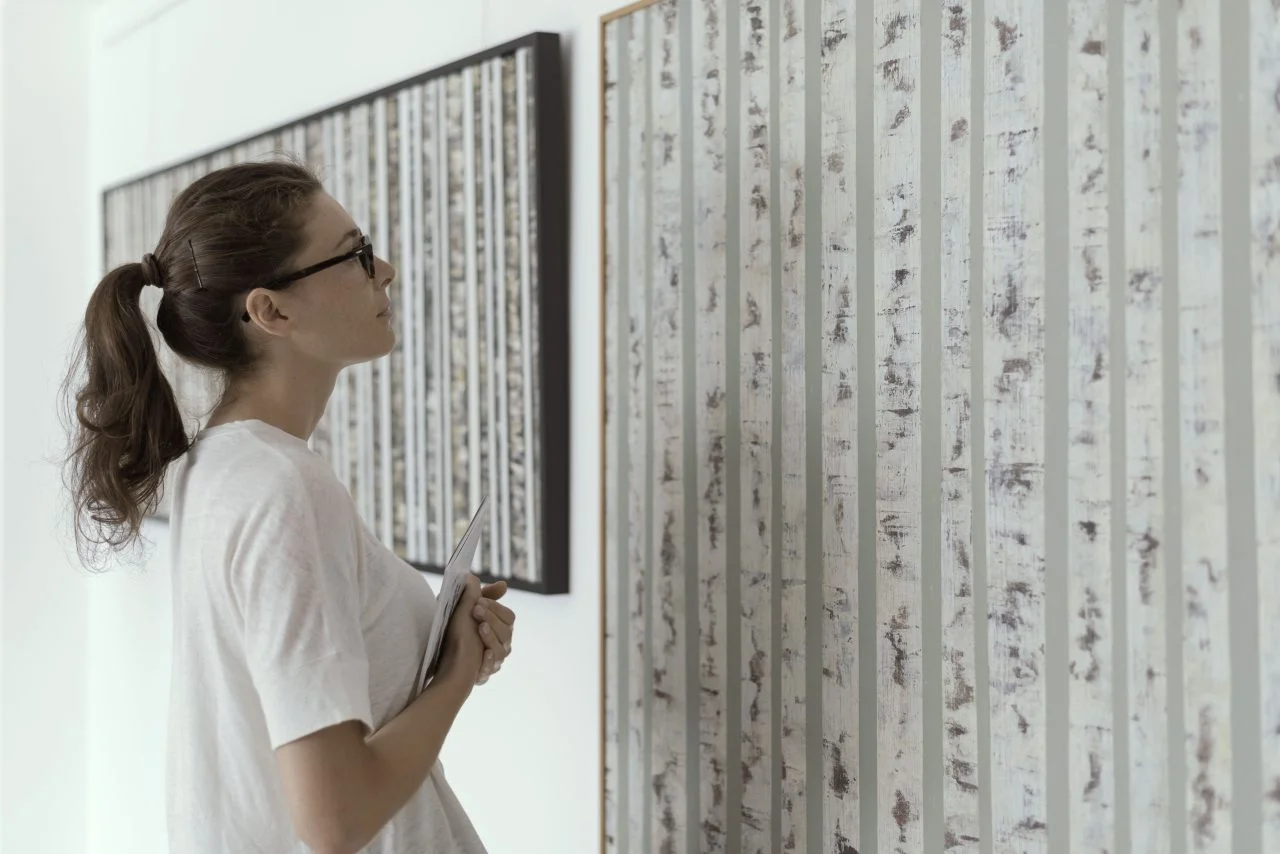 Casa Batlló: art inside and out
We couldn't end our article without mentioning the incredible interactive exhibition at Gaudí's Casa Batlló. This architectural masterpiece is famous for its impressive façade and decorative elements thought out down to the last detail. When you enter this house you will be amazed by the creativity and genius of its author. You will also have the opportunity to access some exhibitions in the same building, which explain the life and legacy of the architect, so you will have a more complete experience about the art of the city.
Barcelona's museums and galleries are waiting for you to discover an exciting expressive world that is in constant movement in this city on the shores of the Mediterranean Sea. At Lugaris, we don't want you to miss out on anything, and that's why we offer you the best holiday rentals in Barcelona, where you can rest and relax, so that you'll have the strength and desire to eat up the city the next day.
NUESTROS APARTAMENTOS EN BARCELONA
Since 2010, Lugaris Apartaments has been offering you the best holiday rental flats in Barcelona, perfect for a family holiday, with friends or as a couple, or for medium-term stays.
You can choose between apartments near the beach in Barcelona, at Lugaris Beach, with sea views, 2 swimming pools (one for adults and one for children) and capacity for up to 6 people, and the Lugaris Rambla flats, located on the Rambla de Poblenou and just 300 m from Bogatell beach, with a balcony or terrace of up to 22 m2 and ideal for couples or families and groups of up to 5 people. All our luxury flats in Barcelona are air-conditioned and equipped with all the appliances, furniture and bed linen you will need during your stay. They also have satellite TV and free high-speed Wi-Fi connection, as well as a safe and a 24-hour private security service.
What's more, when you make your booking, you can reserve many other additional services: international press in your flat, parking space, transfer service to and from Barcelona airport, bicycle hire, supermarket shopping, museum, sports and show tickets, babysitting service and much more.

For more information, contact Lugaris Apartments without obligation.