Barcelona is one of the great capitals of tourism. It is a cosmopolitan and heterogeneous city like few others, with such a wide range of cultural, touristic and leisure activities that it is difficult not to surpass, but even to match.
In this Lugaris article we're going to give you a whole host of ideas and plans for things to do in Barcelona with friends so that you can make the most of the city.
What to do in Barcelona with young friends
From visiting festivals in Barcelona with friends, with its wide range of events and music festivals, to getting lost in its green areas and most emblematic monuments, or going a little further afield in search of alternative and different places. If you are looking for things to do in Barcelona with friends, join us on this trip.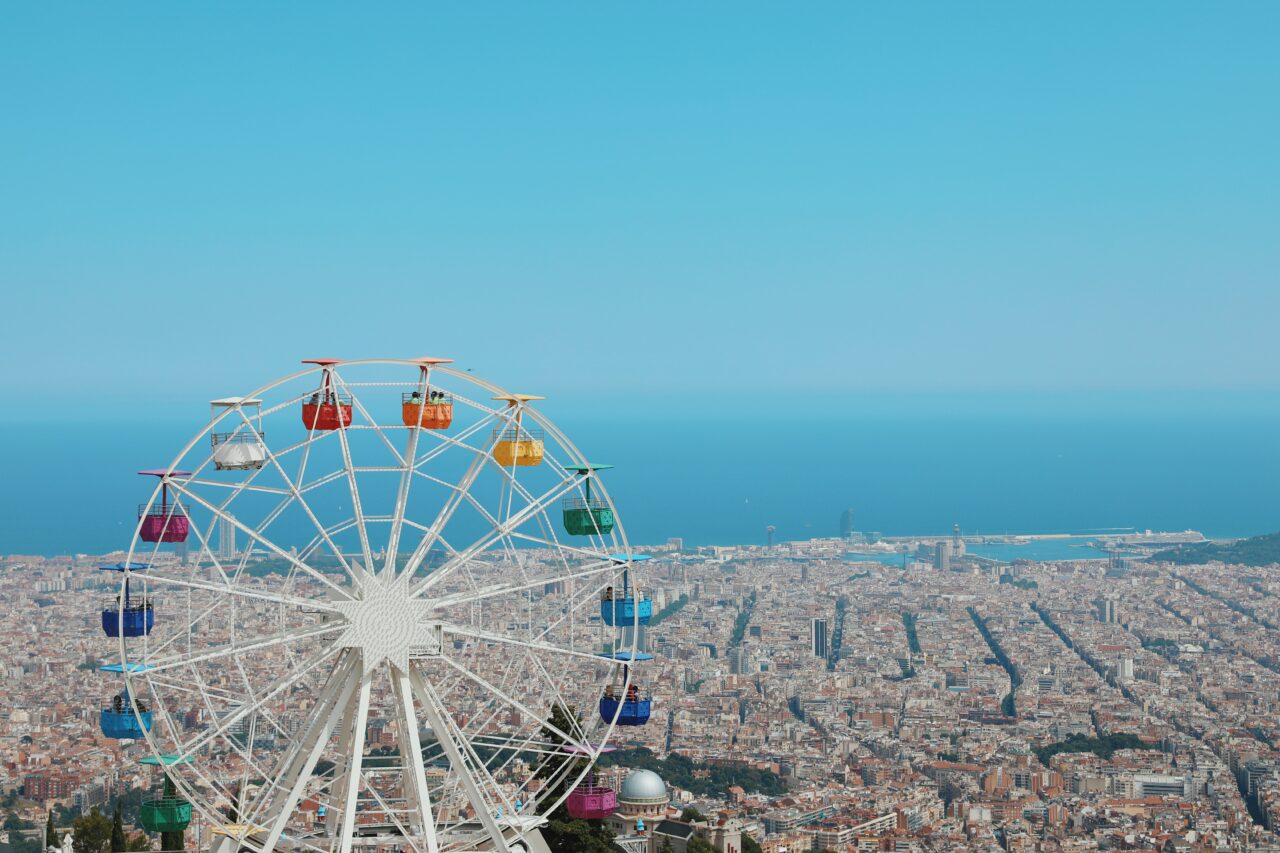 Tibidabo
One of the things to do in Barcelona with friends is undoubtedly to go to Tibidabo. Located in the Serra de Collserola, it offers the opportunity not only to enjoy unique views, especially at sunrise, but also to visit its famous amusement park.
Don't miss the chance to hop onto one of the most iconic ferris wheels in the country. Enjoy these and other attractions with your friends all day long in one of the most classic fun spots in the city.
F.C. Barcelona Ice Rink
This ice rink, inaugurated in 1971 and where ice hockey and figure skating training and competitions are still held, is open on weekdays for you to enjoy a unique day out with your friends. The rink is open in the mornings and afternoons.
Pedralbes Bowling
Another of Barcelona's classic meeting places for young people. Next to the FC Barcelona facilities, you can put on your shoes and play with your friends at this bowling alley. In addition to renting bowling shoes, you can have a drink in its bars or change your game with a game of darts or billiards.
Barcelona Bosc Urba
Close to Barcelona's Fòrum, you'll find this high altitude adventure park. It is without doubt a very attractive alternative for you and your friends to feel all the adrenaline you'll get from its long list of sporting activities. Zip lines, nets and impossible bridges await you in this urban forest where you can spend the day.
Meltdown Gaming Bar
If you're a gamer, you and your group of friends will feel right at home at Meltdown Gaming Bar. You can eat and drink sitting near their TVs where they broadcast eSport streams, hang out on their computers, play console games and even, if you do it in time, sign up for some of the tournaments that the owners of this gaming bar have prepared.
Board games are your thing? No problem, they also have a varied catalogue available to their customers so that you can have a very entertaining afternoon/evening. A fun experience if you are visiting Barcelona with friends that love videogames.
Mappo street escape
Now that escape rooms have become so fashionable among young people, Mappo offers a very original proposal that turns the city of Barcelona into its own board game.
Music festivals
There are many music festivals held in Barcelona. For all tastes, you can find from the coolest and indie music in festivals like Primavera Sound or Cruïlla, both held in the same esplanade and for which you can stay in our holiday apartments near the Forum of Barcelona. If you like electronic music, nothing better than Sónar or Brunch in the Park and In The City. Also, if you like Latin rhythms, Barcelona hosts the Barcelona Beach Fest every year.
What to do with middle-aged friends
If you want original and surprising plans with your friends, there's nothing better than signing up for these suggestions that will take you back to the city's historical past.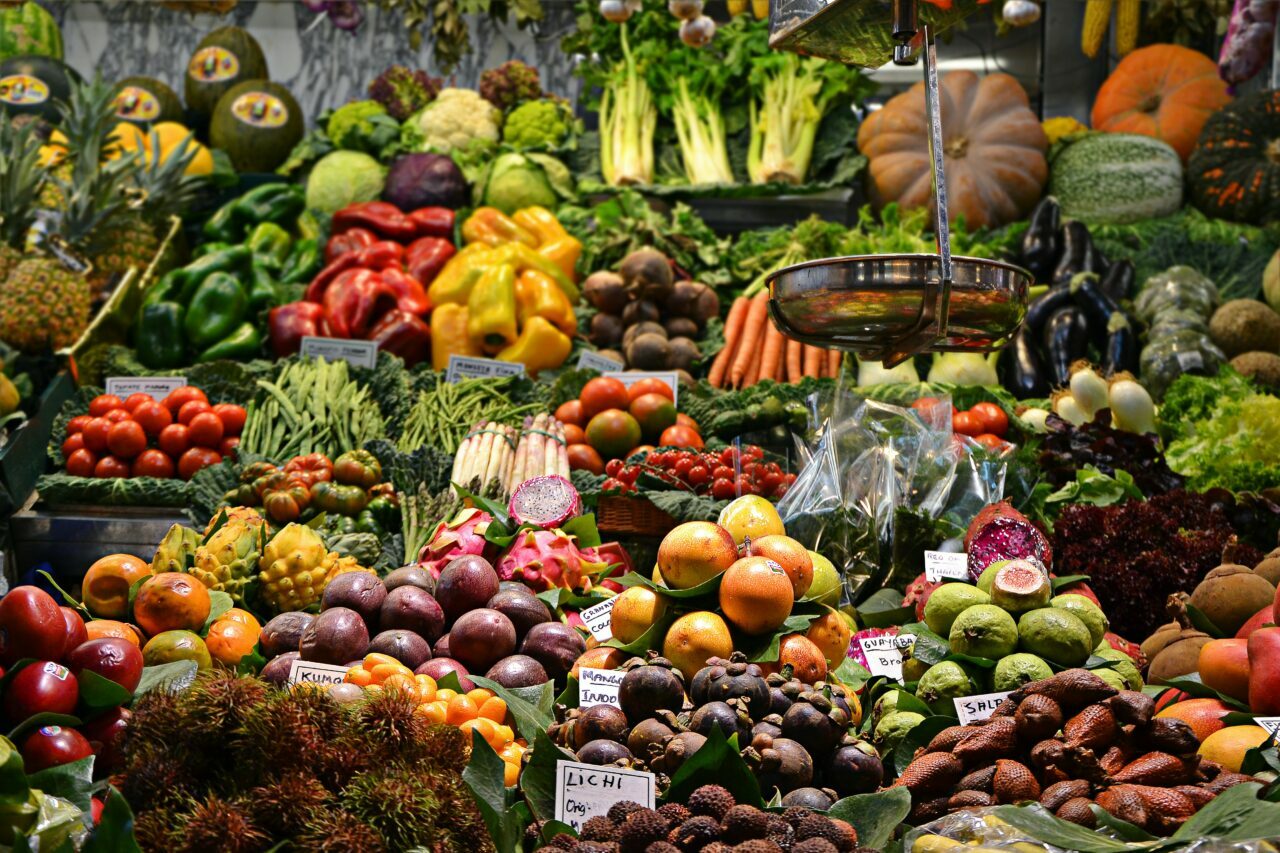 Horta Labyrinth
One of the most curious activities you can do in Barcelona with friends is to try to get out of one of the largest labyrinths in Spain, more than 750 metres long and made of tall cypress trees that have been perfectly trimmed and pruned to make walking through it a real experience.
In addition, the Horta labyrinth is surrounded by an 18th century neoclassical garden and another 19th century romantic garden, both of which are made up of unique corners full of colour and charming fountains.
La Boqueria Market
This is the name by which the San José Market, one of the most iconic markets in Barcelona and located near Las Ramblas, is popularly known.
With more than 300 stalls, this market offers the opportunity not only to buy typical products from the Catalan gastronomy, but to find fresh ingredients of all kinds too. A perfect plan to do something different and take home a souvenir to round off your day out with friends in Barcelona.
Aquarium
Another option to enjoy a different kind of day out with friends or even family is to visit the Aquarium, one of the richest in the country in terms of biodiversity. You will be able to see a multitude of marine species, from the friendly tropical fish to those found near the Mediterranean coast.
But what is most impressive is its oceanarium, 36 metres in diameter and 5 metres deep, which you can cross by walking through an 80-metre glass tunnel that crosses the bottom. You will be able to feel part of this marine ecosystem full of life. Finally, if you have a diving certificate, it is possible to dive with sharks.
Poble Espanyol
Going to Poble Espanyol is another of the best things to do in Barcelona with friends. It is always a good idea to take advantage of outings with friends to do some cultural activity and one of the best options is undoubtedly to visit Poble Espanyol.
This architectural site, made up of no less than 117 buildings and built in 1929, is completely open-air and offers you the opportunity to get to know the most representative traditional characteristics of Spanish villages.
It is like touring a miniature village, which also includes the possibility of visiting its craft workshops and art collections. You can also try typical dishes in its restaurants or, if you decide to visit at night, join in the atmosphere of its discotheques and musical shows.
Mariposa negra cocktail bar
Considered one of the five best cocktail bars in the world according to Time Out International 2021, this particular cocktail bar, located in the Born neighbourhood and set in the novel Marina by novelist Carlos Ruíz Zafón, has a highly original décor made up mostly of recycled materials.
Its extensive cocktail menu, in addition to being delicious, is served in glasses created from 3D printing. Little details that will add a unique touch to your outing in Barcelona with friends.
Bombolla Picnic
In the nearby town of Sant Cugat, you will get the chance to attend a very original picnic. In the gardens of the hotel itself there are original bubbles where you can hold meetings with friends and family, both for lunch and dinner together.
Undoubtedly a very different environment for a get-together with lifelong friends to become something special. The experience is very pleasant and it is not unusual to leave with the feeling of wanting to repeat another day.
Alternative plans in Barcelona with friends
Now we're going to suggest a list of original and unique things to do in Barcelona with friends. And if you want to make the most of your day with your friends, these suggestions are perfect!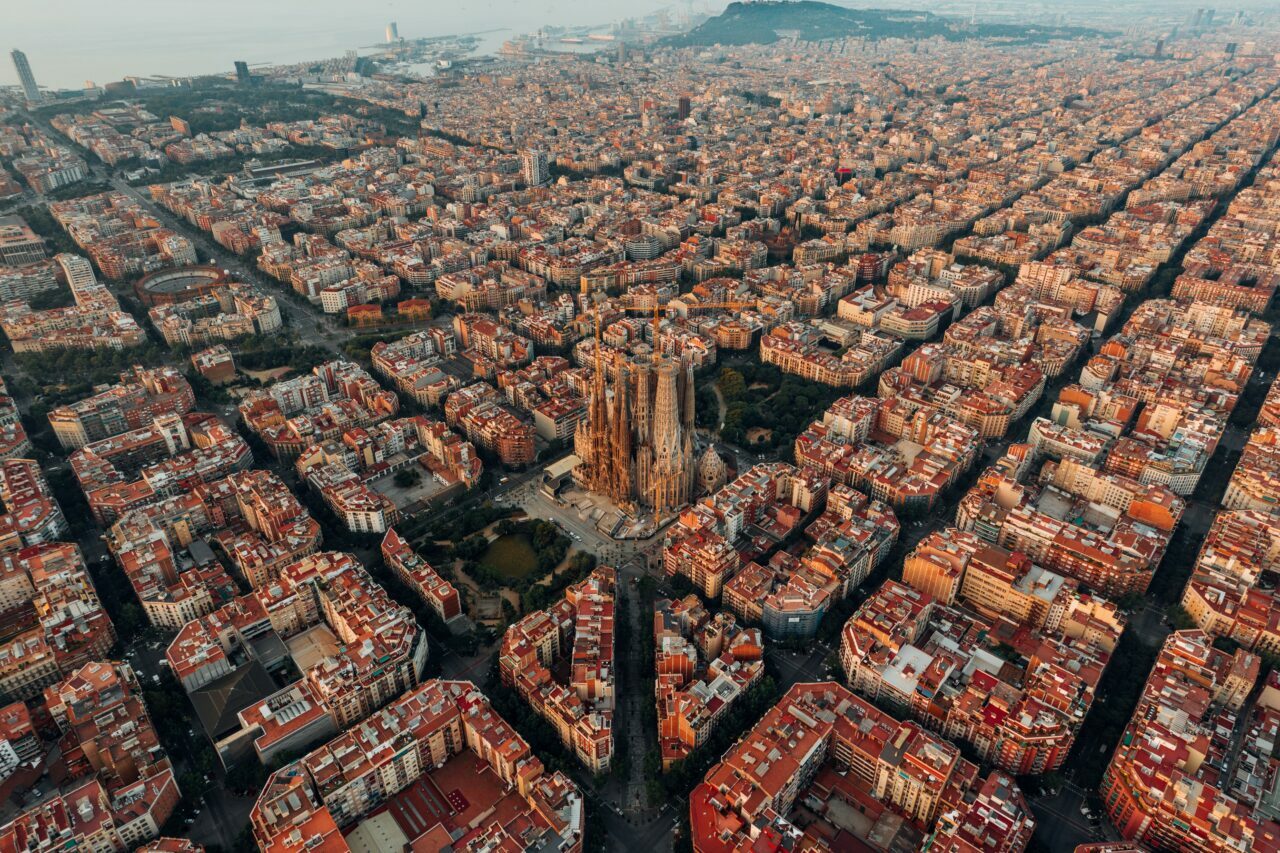 Art&Wine
Here's one of the most original options for a unique day out in Barcelona with friends. What if I told you that you could paint your own painting while you have a glass of wine?
Yes, this is totally possible. You just have to go to Vila de Gracia to find this curious offer from Art&Wine. Bring out the artist in you and your friends and take with you an unforgettable memory of your visit.
Indoor Paintball Barcelona
In Camp de l'Arpa del Clot you will find the only indoor paintball centre in Barcelona. Here age matters little, the only thing that really counts is having fun with your friends.
Form a team and face all the challenges that Paintball Indoor Barcelona has to offer. What's more, you can find great offers and the chance to combine paintball and laser tag, even with a touch of virtual reality.
The Wind Tunnel
Undoubtedly a unique proposal for one of the most curious sporting activities offered in Barcelona. Now it is possible to fly inside the wind tunnel where, after the instructions given by the instructor who will teach you the necessary posture and technique to perform the activity, you and your friends will be given the complete flight set.
Two individual flight sessions are included, always accompanied by the instructor, where it is also possible to go one step further and try what they call the twister on your own skin. Do you want to know what it is? Do you and your friends dare to take on this challenge? Well, go ahead, today you can learn to fly in Barcelona.
Ballooning
What could be more original than a bird's eye view of the city from a balloon? We invite you and a small group of friends to embark on a balloon flight with Balloon Flights.
The adventure starts first thing in the morning in Bages where, before going up, you can enjoy a full breakfast while you watch the balloon being prepared. For an hour you will be able to see how few people have been able to see a unique painted landscape where both Montserrat and the Pyrenees stand out.