Don't know what to take to a festival in Barcelona? The festival season is about to begin. The joy and enthusiasm runs through the veins of the public who want to listen to the musical groups that are currently trending. You have to bear in mind that enjoying the best music with your friends is something priceless; that's why it's essential to have everything ready and prepared so that you don't forget anything and so that the days of the festival are comfortable and pleasant.
Below, we're going to show you the essential things to take to a festival in Barcelona. Let the party begin!
What to take to a festival in Barcelona
There are some essential things you should always take with you, and others that you'll need depending on where you're staying. To make sure you don't forget anything, we've put together a list of everything you need in your suitcase if you're going to a festival in Barcelona.
However, if you want to know more about everything you should bring before going to the big event, you can find out more on the festival's official website where you will find everything you need to know. Now, we will give you some recommendations.
Here are a series of ideas that can serve as a reference when it comes to enjoying thebest events in Barcelona.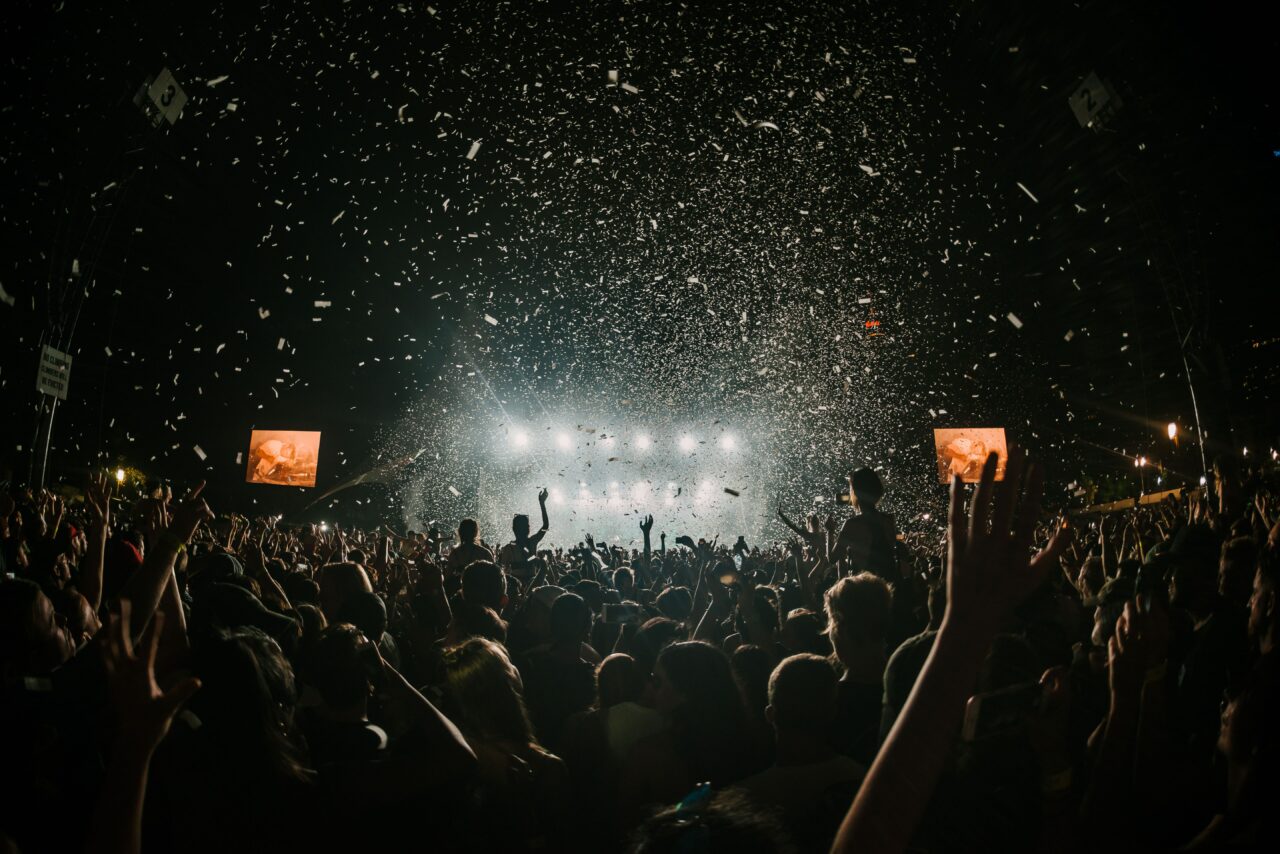 Backpack or fanny pack
One of the essential things to bring to a festival in Barcelona is a backpack or fanny pack:
The backpack can be very useful, as it can hold all kinds of personal items: tissues, wallet, keys, a small first-aid kit, camera, portable mobile phone charger, etc. It also offers the opportunity to take something very important with you to the festival: a bottle of water. The simple fact of hydrating oneself from time to time on hot days can be a real salvation. However, it is important to make sure that the backpack has a good closure and that it is not easy to open.
On the other hand, the fanny pack is another alternative that, in general, is very popular at festivals. You can store all kinds of things in it, including your mobile phone and wallet. You can even hang it in front of your body or adjust it to your waist so that you can keep track of everything you're carrying at all times. After all, it frees up your pockets and allows you to jump to the rhythm of the music with complete peace of mind.
Portable shower
Portable showers are ideal for people staying at campsites. They offer the opportunity to be clean whenever you want, bearing in mind that the toilets are usually occupied a large part of the time or are not clean, so it is worth considering the use of a shower that can be left in the tent so that you can stay clean during the days of the festival in Barcelona. Also, music festivals held at the Forum in Barcelona do not usually have a camping area.
Portable charger or external battery for your phone
We use our mobile phones all the time and they need to have enough battery power. For this reason, it is important to have a portable charger so that you can use it whenever you feel it is necessary.
The simple fact of taking photos, recording videos, making calls and writing to friends can mean a considerable drain on the battery throughout the day, so it is worth having a charger or an external battery to keep your mobile phone ready and running at all times so that you know how to use Barcelona metro or what to do in the city and at the festival.
Rain jacket
A mackintosh or rain jacket is another great item to bring to a festival in Barcelona, especially if it is taking place during spring or autumn. You never know if there might be a rainstorm and you might get wet during the concert. That's why it's important to have a simple, functional rain jacket.
It's a great way to avoid getting your clothes wet. The aim is to stay dry at all times, as it can be very uncomfortable to have wet clothes. They are easy to store and there are even disposable ones that you can throw away.
Water
Water is very important. It's true that you can buy it, but it's always good to have a carafe or loose bottles on hand to hydrate yourself. Whether it's hot or you're just thirsty, water is essential to stay in good condition. However, there are also alternative drinks that can be consumed, so it's good to know the typical drinks in Barcelona.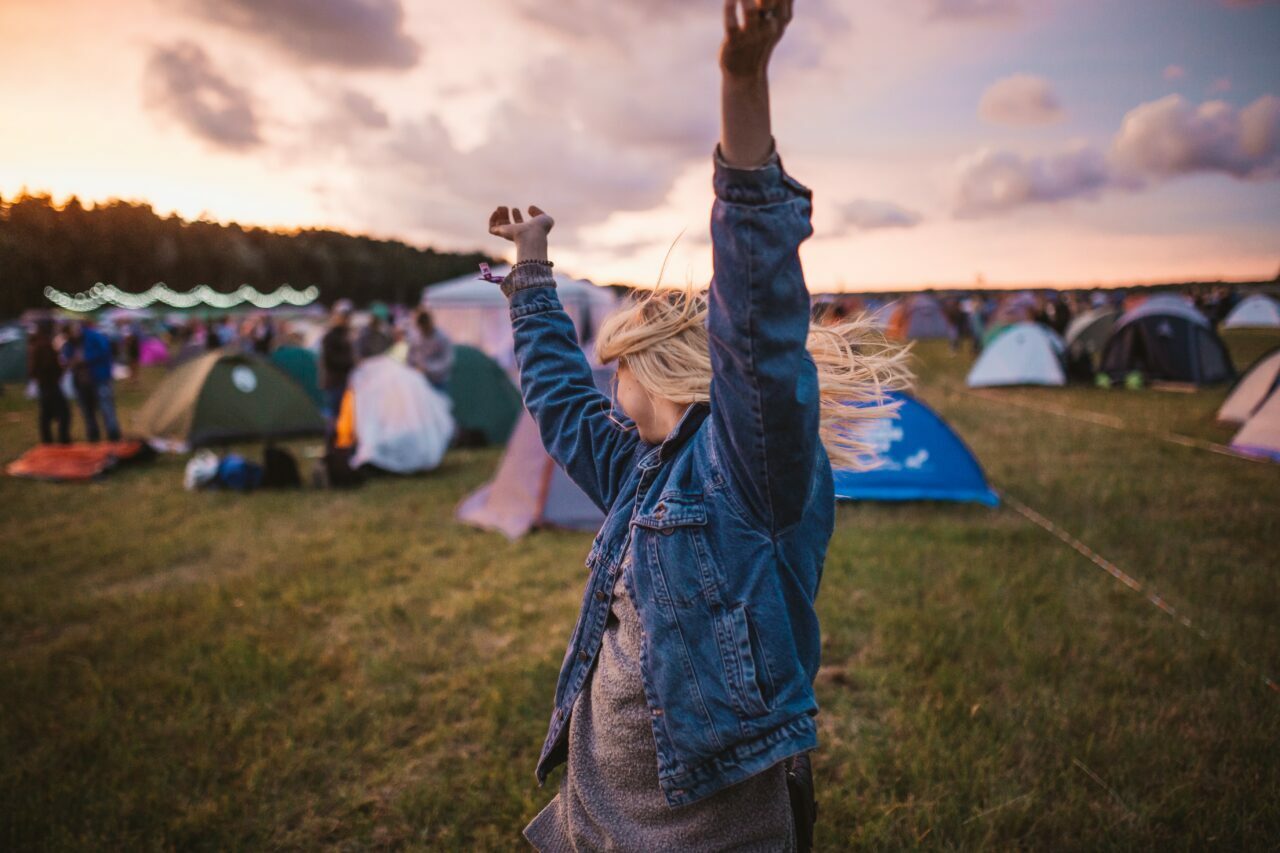 First-aid kit
A first-aid kit is something that can come in handy in the event of any incident. It is an essential resource for disinfecting wounds or for dealing with wasp stings. It is therefore a good idea to take alcohol, mercurochrome, bandages, plasters, cotton wool and special products for mosquito and other insect bites, as well as other medicines such as anti-inflammatories or aspirin in case of mishaps. Basically, it is good to be protected even if there are not too many risks.
Portable speaker
Festivals are great to hang around with with friends and meet people. Thus, there is nothing better than having a portable speaker to play music and turn your time outside the festival into another party zone. In this case, it is interesting to use a small speaker that is functional and fits perfectly in your luggage. After all, it's something you need to take with you to the festival to fill those hours of waiting for the concerts to start.
Earplugs
Earplugs are essential for day-to-day life at a Barcelona music festival. They allow you to fall asleep better in the campsite in case there is noise or music, as well as being useful to avoid damaging your ears if the music is too loud. They can even be really useful if you sleep with someone who snores or if you prefer to have moments of absolute silence.
Keep in mind that during a festival it is important to get a good night's sleep, as there are many hours of high performance where you need to be well rested.
Tent
A tent can also be one of the things to bring to a festival in Barcelona, especially if there is camping. It's the best way to have your own place to rest and unwind, as every festival day can be a tiring time that undoubtedly requires a comfortable personal space. Of course, this has nothing to do with sleeping outdoors, even if the weather is fine.
However, there are those who prefer to stay in guesthouses, hostels and hotels, even if they are further away. If you're looking for accommodation near the Barcelona Forum, one of the best options are our Lugaris Beach and Lugaris Rambla flats.
Torch or lantern
The possibility to have light at night is indispensable, especially at the campsite. If you want to go to the toilet or if you prefer to have a space with light by means of a lantern, it can be very interesting for evening evenings or to enjoy a moment of privacy to read or to be in the company of others, just as it can be very useful for cooking.
The hand torch is the most functional resource. With it you can move around without any problem and it doesn't take up any space in your luggage. Another solution is the lantern, which projects more general light and can be hung up; it also offers a lot of generalised luminosity throughout the environment where the device is located.
Spare clothes
At a Barcelona festival, clothes can get dirty, stained or lost. To avoid any unpleasant surprises and to always have the possibility of changing, it is good to have a change of clothes. It is therefore a good idea to bring spare underwear, trousers, several pairs of socks and warm clothes for cold nights.
Of course, spare clothes give you the security of being able to change in case it rains and your clothes get wet. The main aim is that you have a few replacement garments, both for safety and also for comfort when you feel the need.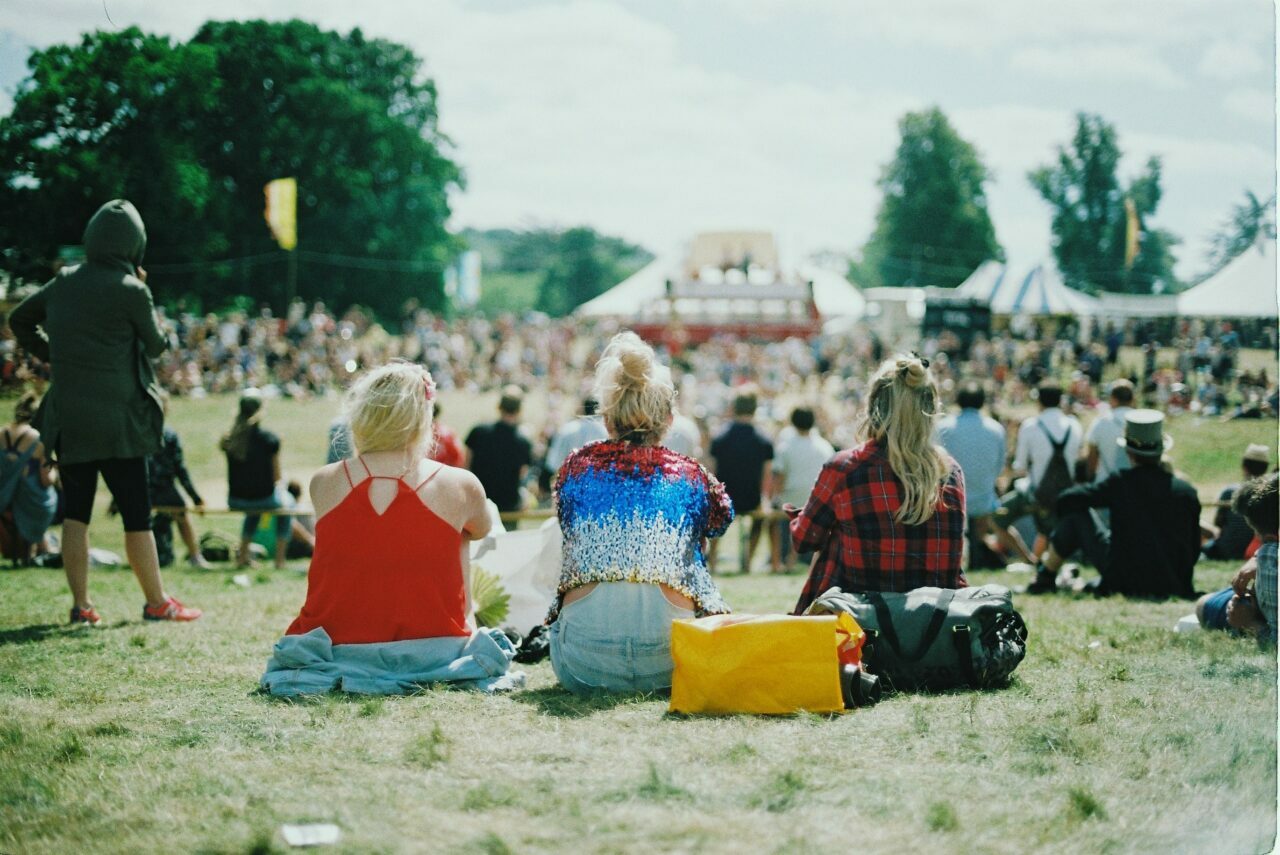 Hydroalcoholic gel and masks
To stay protected against Covid, it is recommended to use face masks in overcrowded areas. The good thing is that you spend most of your time outdoors, but it is still good to have them handy just in case. On the other hand, it is important to carry hydroalcoholic gel. It can keep your hands clean at all times, as well as being a protective measure against the virus.
For example, hydroalcoholic gel is good at mealtimes or to use from time to time. Hands get dirty easily and you don't always have the opportunity to go to the bathroom to wash your hands, so it's good to have this product available so you can use it whenever you need it and be sure that your hands are disinfected.
Swimming costume and towel
For the hottest days, there is the possibility of going to the beach and taking a swim. A swimming costume and towel are a must. Bear in mind that temperatures may rise and the day may be warm enough to enjoy a relaxing moment on the beach. Besides, you can use it for several days and it becomes another modern piece of clothing.
Folding chair
During the festival there will be moments of tiredness when you want to sit down. To enjoy a moment of comfort and tranquillity, a folding chair is the best solution. You can set it up and take it down whenever you want, it's easy to handle and can be very handy whenever you need it. It is light and easy to carry because it weighs nothing.
Evening chats will be much more interesting if you have a chair to sit on. It's actually more comfortable than sitting on the floor all the time, so the chair is a good solution for everyday life during the festival.
Sunglasses
Sunglasses are a necessary and essential item to bring to a festival in Barcelona. Most of the concerts will take place in broad daylight. This means being in the sun for many hours, which can damage your eyesight, so it is advisable to wear sunglasses to avoid eye problems and to avoid being overly dazzled.
Cap or hat
To prevent headaches and sunstroke, a good cap can be really useful for day-to-day life at a Barcelona music festival. Sometimes, people make the mistake of standing with their heads uncovered in the sun, which can lead to a serious problem of sunstroke or even heat stroke. This is why the cap is a great ally.
Sun cream
Another of the most important resources is sun cream. Being in the sun for long hours can cause sunburn that can take its toll in the long term, not to mention that it is unhealthy for the skin. For this reason, it is advisable to apply the cream in the morning to all parts of the body, especially the face, and keep on applying more throughout the day.
OUR APARTMENTS IN BARCELONA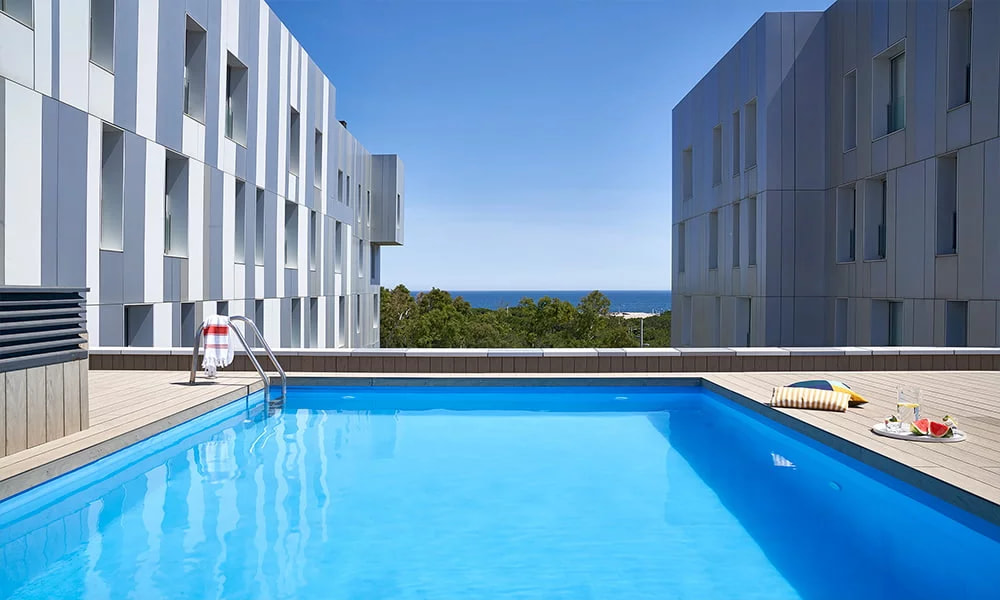 Holiday apartments by the beach in Barcelona
Since 2010, Lugaris Apartaments has been offering you the best holiday rental flats in Barcelona, perfect for a family holiday, with friends or as a couple, or for medium-term stays.
You can choose between apartments near the beach in Barcelona, at Lugaris Beach, with sea views, 2 swimming pools (one for adults and one for children) and capacity for up to 6 people, and the Lugaris Rambla flats, located on the Rambla de Poblenou and just 300 m from Bogatell beach, with a balcony or terrace of up to 22 m2 and ideal for couples or families and groups of up to 5 people. All our luxury flats in Barcelona are air-conditioned and equipped with all the appliances, furniture and bed linen you will need during your stay. They also have satellite TV and free high-speed Wi-Fi connection, as well as a safe and a 24-hour private security service.
What's more, when you make your booking, you can reserve many other additional services: international press in your flat, parking space, transfer service to and from Barcelona airport, bicycle hire, supermarket shopping, museum, sports and show tickets, babysitting service and much more.

For more information, contact Lugaris Apartments without obligation.