GREEN LIVING IS
HAPPY LIVING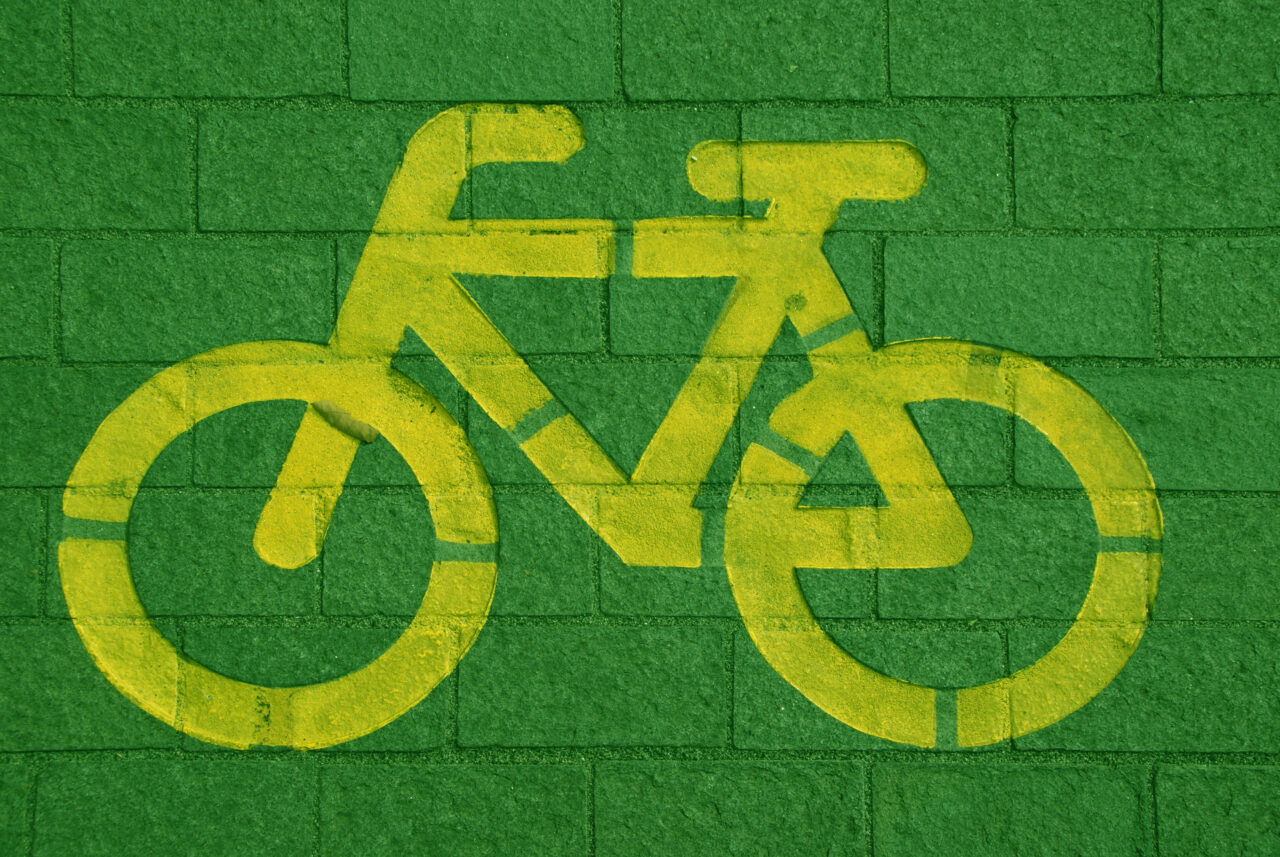 ECO TIPS FOR GUESTS
As part of our commitment to the environment, climate change and responsible tourism, at Lugaris we provide some tips that you can apply to Lugaris during your stay.
In the flats, we have a communication system in place to raise awareness about responsible water and electricity consumption.
At Lugaris we promote the use of public transport, so that you can get to know Barcelona with the lowest possible CO2 emissions. We also apply the same recommendations to our staff.
Lugaris Apartments incorporates actions to prevent the consumption of waste generated by the activity, especially non-biodegradable waste, by reducing single-use items.
At the time of check-in, we provide information about charming places to visit outside the usual attractions of the city, favouring decentralisation.
Lugaris Apartments provides staff with the Welcome Manual, which is a valuable tool that communicates the company's philosophy, as well as the environmental principles it promotes and respects, in addition to advice on good health habits, internal processes, duties, rights and other confidential information.
Want to download our eco tips for Lugaristas? Here is all the information in a simple graphic.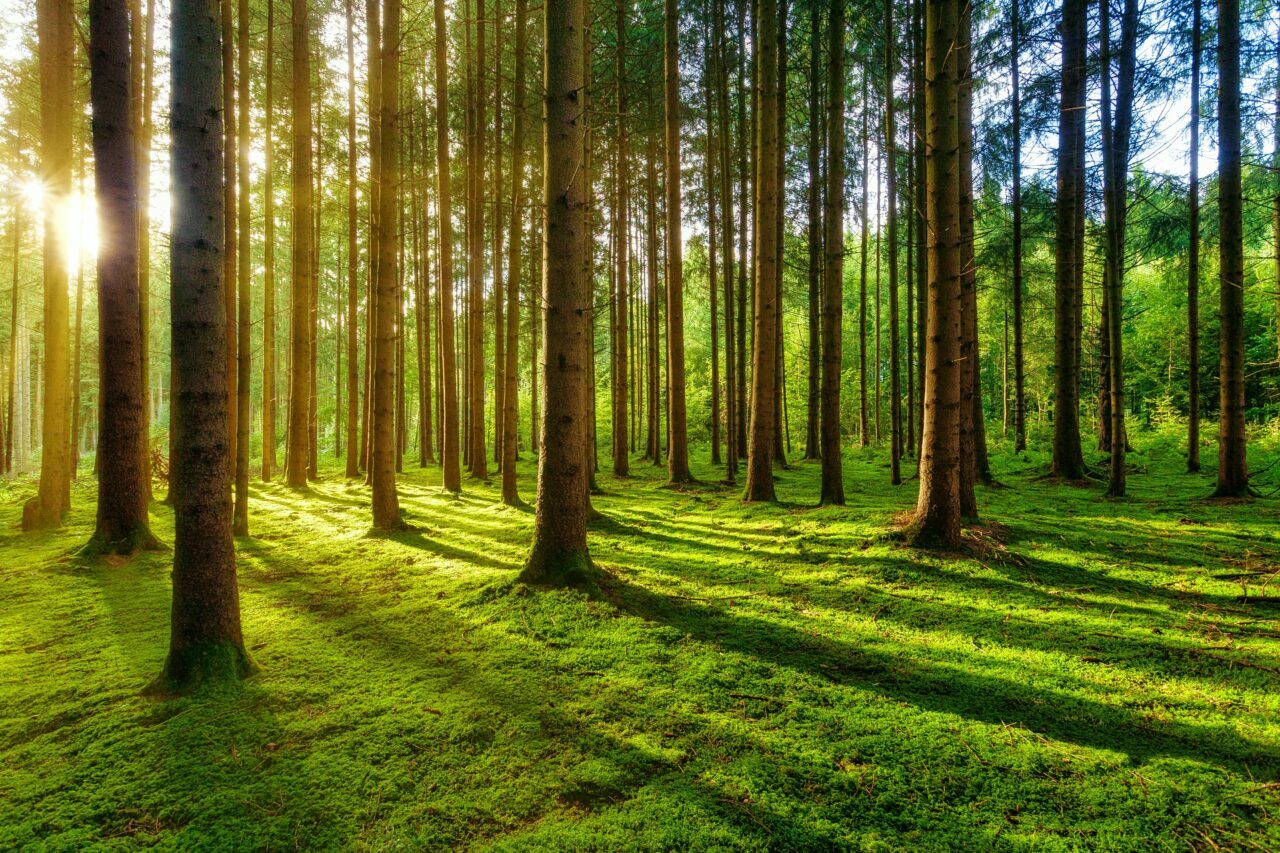 CONSERVE TO PRESERVE
At Lugaris we also do our part. For this reason, we are implementing a series of actions to reduce our carbon footprint, care for the environment and guarantee a safe and equitable space for all our workers:
-At Lugaris we are working hard every day, developing a compensation plan with the carbon footprint involved in our activity.
-We work every day to offer quality sustainable accommodation in Barcelona. This is why Lugaris apartiments has water reducers in its flats in order to reduce water consumption.
-The fabric of our sheets and towels comply with environmental certification.
-The washing of the sheets and towels is done with certified ecological products.
-Our windows are double glazed, which favours thermal and sound insulation from the outside.
– The electrical appliances we buy are A+ to avoid excessive energy consumption. In addition, we have a preventive maintenance plan which means fewer parts to change and less environmental impact.
– To avoid over-lighting, we have proximity sensors in areas of the reception, such as the outside of the reception area. Likewise, the outdoor pool area has adequate lighting to avoid light pollution at night.
– At Lugaris Apartments we use sustainable packaging for Lost&Found deliveries.
– At Lugaris Apartments, the kitchenware in the flats is of high quality to avoid constant replacement of material, which translates into less environmental impact.
– The flats' amenities such as shampoo, soap, body milk, etc. are in dispensers that have been selected according to their environmental compatibility.
– The company maintains an efficient management of the arrival and departure processes of the guests, for a professional quality service.
– The necessary safety requirements are guaranteed in the swimming pool and in terms of the safety of the facilities, as well as the quality of the water.
– The organisation develops personnel selection processes considering the gender equality perspective.
– The company has an equal opportunities plan for women and men.
– The company has an efficient and environmentally responsible internal communication system.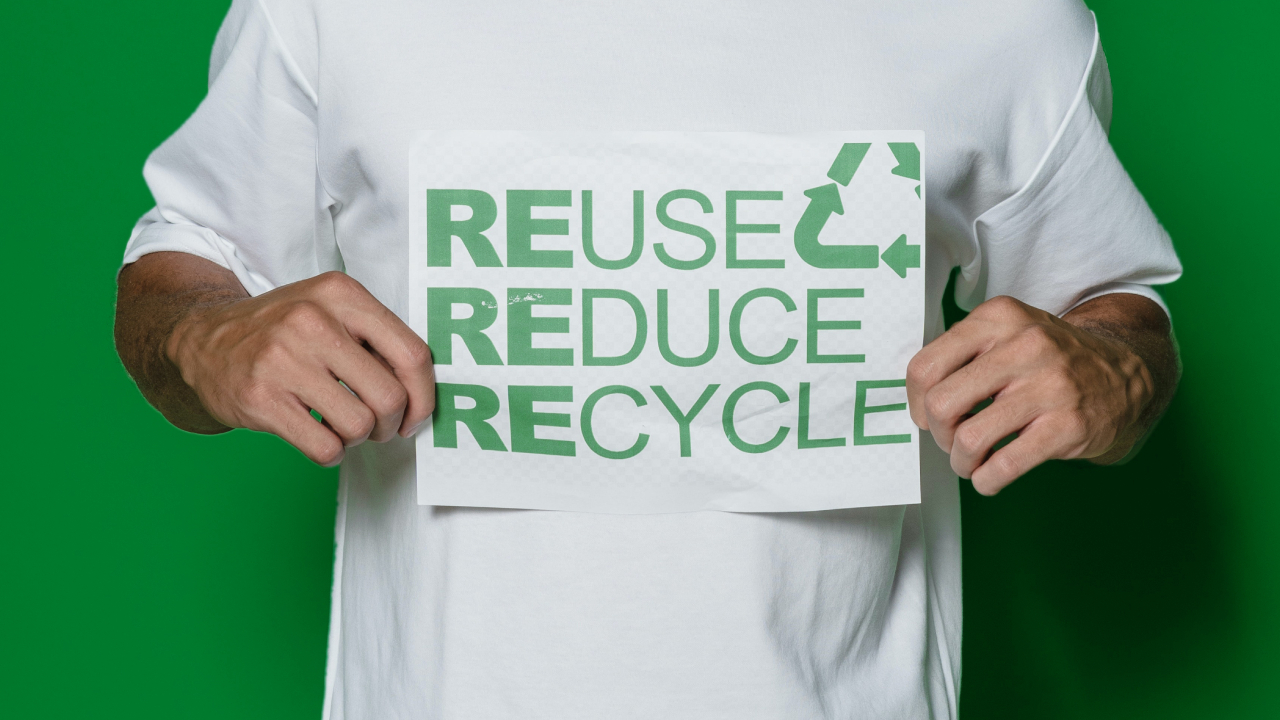 SUPPORTING LOCAL PROJECTS
In addition to always recommending local restaurants that work with fresh, quality produce, at Lugaris we also promote social work through various solidarity projects, such as the annual donations since 2004 to the Marató de TV3, a charity project that raises funds for various health causes and research into illnesses. Since 2013 we have also been offering our solidarity check-in, a contribution that helps us to make regular donations to the Casal d'infants foundation, which works to support families at risk of social exclusion, providing a safe space for the youngest children so that they can develop their extracurricular activities and continue to grow.
ECO- CERTIFICATES
At Lugaris we are very pleased to announce that we have obtained the Biosphere certification, a seal that accredits our commitment to the environment.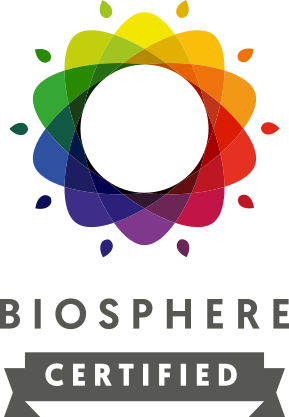 THE GREEN HISTORY OF LUGARIS
SOLIDARITY CHECK-IN BEGINS
Lugaris decides to launch a campaign to raise funds for the Casal d'Infants Foundation
WE BEGIN TO COLLABORATE WITH THE marató de tv3
Lugaris makes its first financial contribution to the La Marató Foundation to fight against heart disease.
donation to casal d'infants
Through the Check-in Solidari campaign.
DONATION TO FIGHT DIABETES AND OBESITY
Through La Marató de TV3
DONATION TO CASAL D'INFANTS
Through the Check-in Solidari campaign.
DONATION FOR STROKE AND TRAUMATIC SPINAL CORD INJURY RESEARCH
Through La Marató de TV3
DONATION TO CASAL D'INFANTS
Through the Check-in Solidari campaign.
DONATION FOR RESEARCH INTO INFECTIOUS DISEASES
Through La Marató de TV3
DONATION TO CASAL D'INFANTS
Through the Check-in Solidari campaign.
DONATION TO CASAL D'INFANTS
Through the Check-in Solidari campaign.
DONATION FOR RESEARCH INTO RARE DISEASES
Through La Marató de TV3
DONATION TO CASAL D'INFANTS
Through the Check-in Solidari campaign.
DONATION TO FIGHT AGAINST COVID-19
Through La Marató de TV3
DONATION TO CASAL D'INFANTS
Through the Check-in Solidari campaign.
LUGARIS GETS THE BIOSPHERE SEAL
Que acredita su compromiso con el desarrollo sostenible
MORE INTERESTING STUFF
vacation rentals in Barcelona for 2-3 persons
Do you plan to settle in Barcelona for professional reasons, either on your own or with someone else? If so, we invite you to discover all that Lugaris Beach has to offer: the best vacation rentals near the beach in Barcelona.
In our exclusive Business apartments for 2 people, you will have everything you need to make you feel at home from the first day.
Located on the Paseo de Calvell, 45, in the heart of the Poblenou district which houses the 22@, the technological district of Barcelona, and only 200 m from the beaches of Bogatell and Mar Bella, these luxury Barcelona apartments have from 45 to 57 m² of living space, open plan kitchen, living-dining room, 1 bedroom with 2 single beds or 1 double bed and 1 bathroom with shower or bathtub.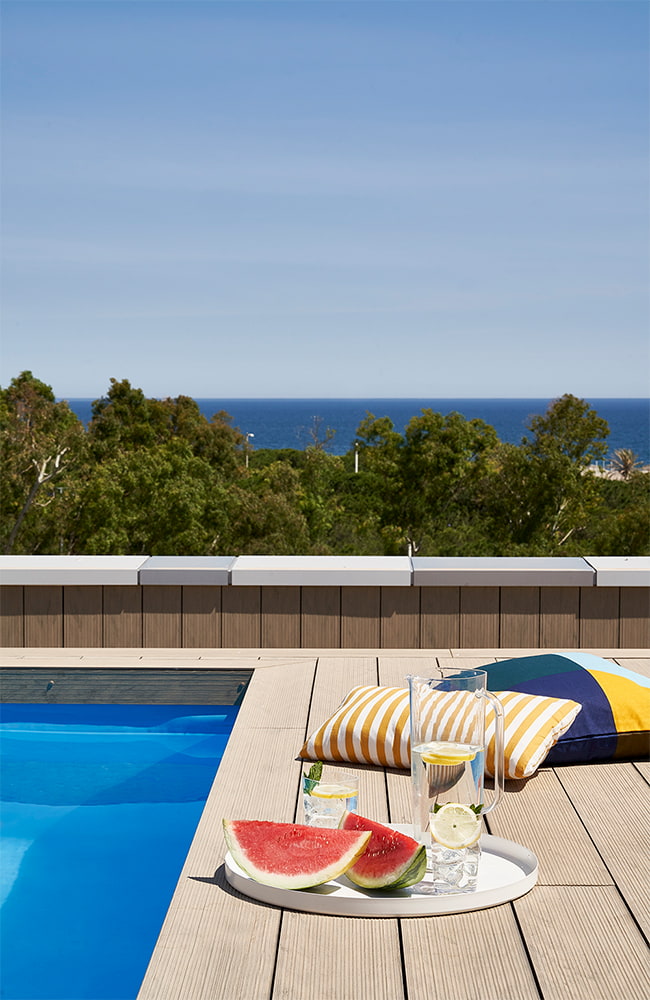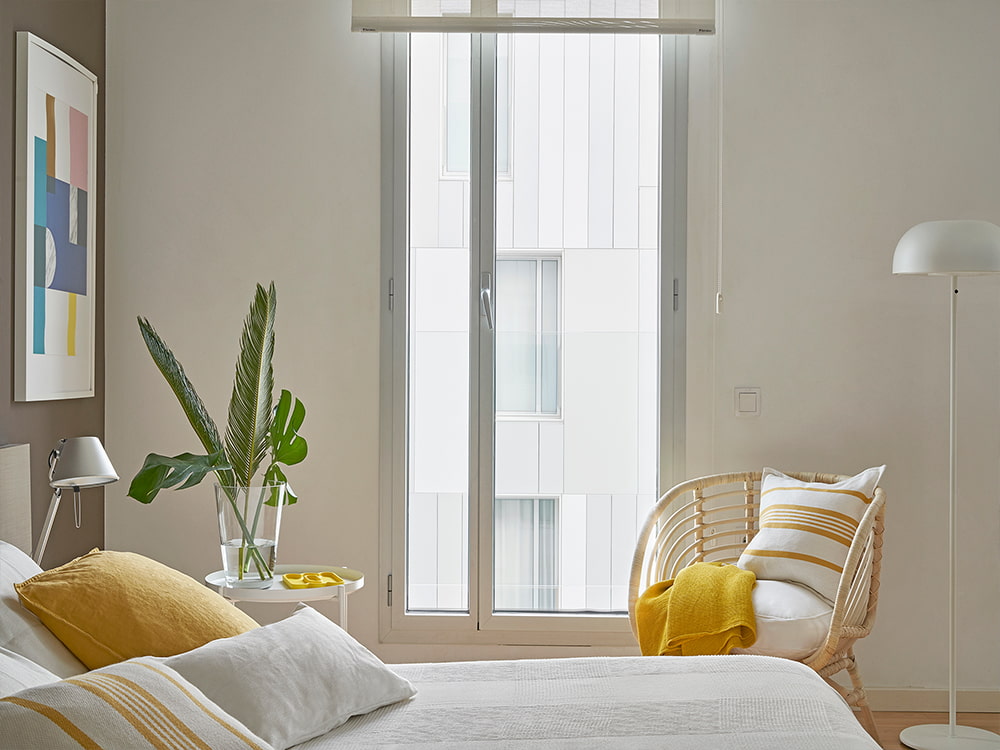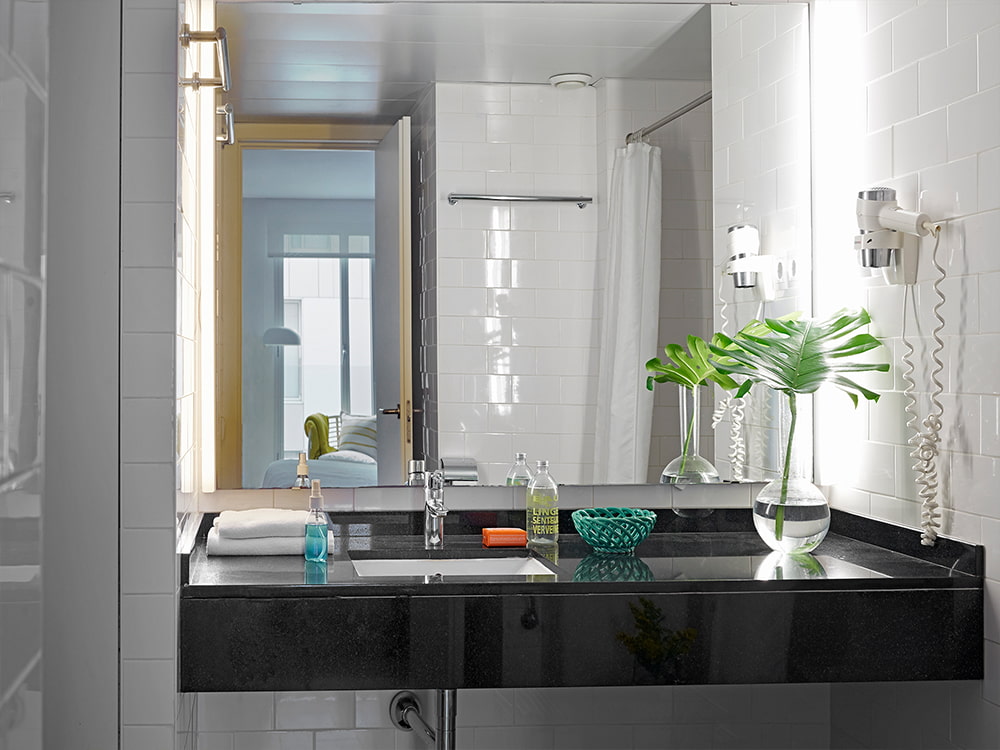 Are you coming to Barcelona for business?
In recent years, Barcelona has established itself as one of the best cities for doing business or launching innovative companies. Therefore, it is easy to deduce why the Catalan capital has its own technological district: the 22@, located in the heart of the old industrial district of Poblenou. By the way, you will find there our luxury beach apartments in Barcelona, specially designed for all those who need to travel to Barcelona for business.
Anyway, in Lugaris, we know that our city is not only a perfect place to reach agreements, but also to enjoy all its secrets without haste. For example, its extraordinary architectural heritage. Besides being a melting pot of various styles and periods, it includes the inimitable legacy of Antoni Gaudí. And what about the museums in Barcelona, with places as emblematic as the Picasso Museum or the Joan Miró Foundation? In this section, you will discover these and many other recommendations for an unforgettable stay.
Wondering where to eat in Barcelona or where to organize a business dinner? In this case, we also give you some suggestions. And we could say the same for the most important fairs and events in Barcelona, or the most useful apps to move around the city freely.
Are you going to miss it?