One of the neighbourhoods with the most character and authenticity in Barcelona is Gràcia. With its squares full of life and a great variety in food, it is not surprising that it is one of the favourite places to go for a walk, both for the people of Barcelona and for the travellers who are captivated by the charms of the district. So, today we want to create a guide on eating in Gràcia, Barcelona. Whatever the type of food you want – brunch, tapas, cheap places or the most select restaurants – we assure you that you'll find your favourite place!
THE BEST CHEAP RESTAURANTS IN GRÀCIA
Tasty, filling and cheap; this is the motto at these places where you do not need to spend a fortune to eat well. Discover the best cheap restaurants in Gràcia where you can fill your belly for under € 10.
La Piadina
Pizza's little sister earns more and more followers in Barcelona, and it does not surprise us, since they are absolutely delicious. Emil Peranzini was the first to introduce this delicacy to the city, and he's pretty proud of it, reminding people of the fact with a great text on the wall of the premises. With a homemade dough and a base of mozzarella and arugula, there are a lot of options, even sweet piadinas! There are no chairs in the place, but do not worry, Gràcia is full of benches and stairs where people sit down to eat and listen to the on-duty street musician, who will entertain you during this delicious meal.
Address: carrer de la Santa Creu, 1.
Timetable: 12 AM to 11 PM. Open every day.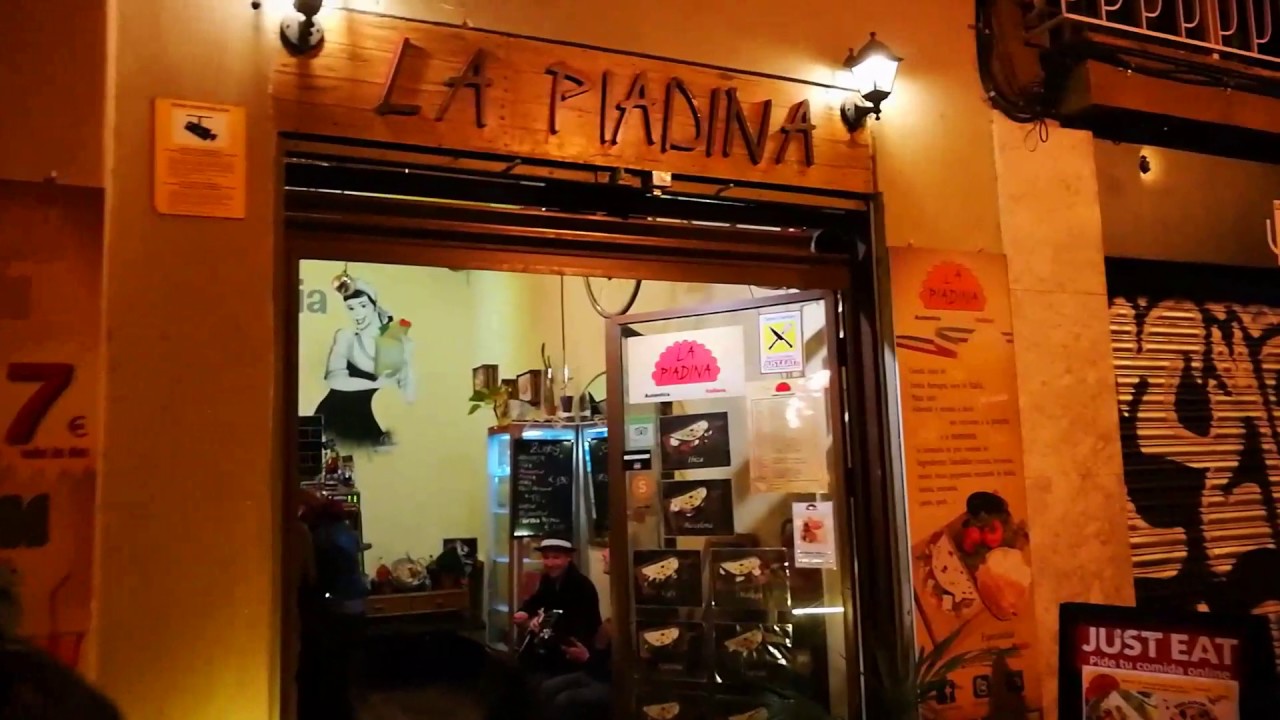 Les tres a la cuina
Two brothers and a mother run this restaurant where you can eat a hot plate every lunchtime. Their menus consist of three starters, three main courses and two desserts to choose from, all of them are delicious. Paqui's cuisine is based on fresh and seasonal products, so it is unlikely to eat the same dish two days. The recent positive reviews this small restaurant has received has made it a must when eating in Gràcia.
Address: carrer de Sant Lluís, 35.
Timetable: from 1 PM to 4 PM from Monday to Friday.
Àsia amb Gràcia
Plaça de la Virreina, Plaça del Sol and Plaça del Diamant are filled with people who decide that they do not need a table or a roof to eat. Thus, one of the most popular dishes to take away in this neighborhood is wok. Although there are many around the area, one of the tastiest is Àsia amb Gràcia, where you can choose the type of noodle you want, in addition to the ingredients and the sauce with which you want to combine everything. Moreover, you can ask for a menu that also includes pieces of sushi or other snacks.
Address: plaça del Diamant, 5.
Timetable: From Monday to Thursday from 12:15 PM to 4:30 PM and from 7 PM to 11 PM. From Friday to Sunday from 12:15 PM to 11 PM.
Casa López
The most popular secret among the locals and regulars in the neighborhood is this timeless bar. A long bar to drink the typical chinchón (anise spirit), tables with grandparents playing dominoes and a huge TV to watch the Champions League games is all that this place needs. There is no doubt about the authenticity of this bar, which has dazzled an entire neighborhood with a simple tapas and midday menu offered at unbeatable prices. We recommend you go soon and be willing to wait, especially on match days, since the place gets quite crowded, and diners are not in a hurry to leave their tables. We remind you that it is one of the best places when eating in Gràcia!
Address: carrer del Topazi, 11.
Timetable: From 8 AM to 4 PM and from 6 PM to 12 AM from Tuesdays to Saturdays, from 7 AM to 12 PM on Sundays and from 8 AM to 4 PM on Mondays.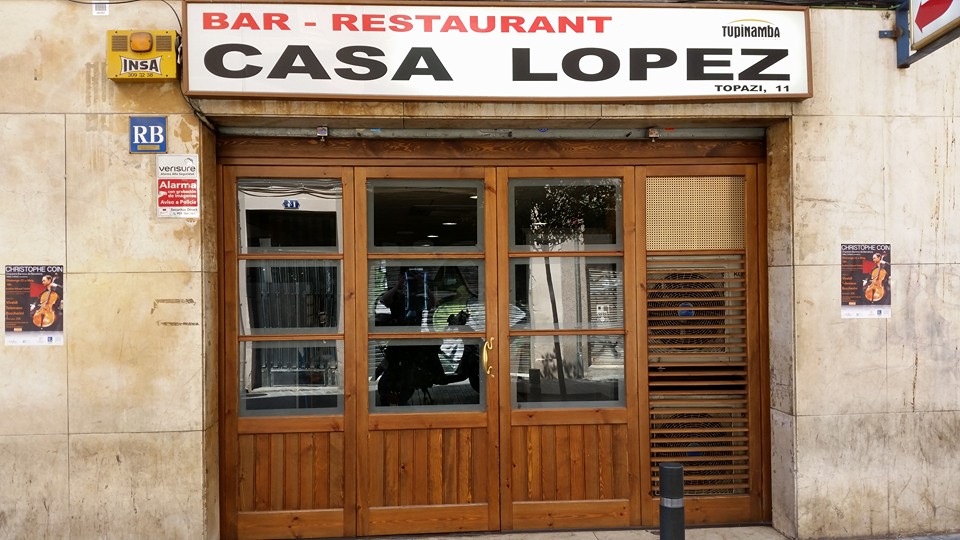 THE BEST TAPAS IN GRÀCIA
If you are staying in our luxury Barcelona apartments and want to spend a day visiting the best tapas bars in Barcelona, an essential stop is Gràcia, where tradition and innovation blend to serve the most delicious platillos and tapas at your table.
La Panxolina
Platillos and tapas created with Asian touches will welcome you in this small place that will allow you to live a gourmet experience. With a menu that varies according to the season of the year, chef Xavi Codina offers a wide variety of options to share that will give you something to talk about. It is especially recommended to try their croquettes and sardines. In addition, the desserts that you will find in La Panxolina also deserve being mentioned. Run to try it before it becomes more popular!
Address: carrer de Rabassa, 37.
Timetable: From 1:30 PM to 3:30 PM and from 8:30 PM to 11:45 pm from Tuesday to Saturday, from 1:30 PM to 3:30 pm on Sundays. It closes on Mondays.
La Ramona
Although they also offer a daily menu, those at La Ramona claim to be the best tapas in Gràcia. Created with seasonal products, they offer you the most typical dishes of Barcelona with small variations that will surprise you. If you visit them, you cannot leave without trying the dips made by their fun-loving owners. If the weather is nice, we recommend that you take a seat on their small terrace to enjoy the sun while you take a snack.
Address: Roger de Flor, 62.
Timetable: From 1 PM to 5 PM and from 7 PM to 12 AM from Thursday to Saturday, from 1 PM to 4 PM and from 8 PM to 11 PM on Saturdays and from 1 PM to 5 pm on Mondays. It closes Sundays.
La Pepita
Although it may remind us of a common neighborhood bar, its name refers to the female version of the classic Pepito sandwich (made of steak beef), of which they have their own variation. Here the star tapa is a three-in-one, since el trifásico presents three different tapas on a single dish. With an exquisite customer service, this is the ideal place to take a vermouth during weekends while you enjoy eating in Gràcia in one of its most beloved joints. And if you want some delicious desserts, do not forget to go past Trébol, which has one of the best chocolate and churros in Barcelona just a few steps from this place.
Address: carrer de Còrsega, 343.
Timetable: From Monday to Sunday from 1 PM to 4 PM and from 7:30 PM to 12 AM.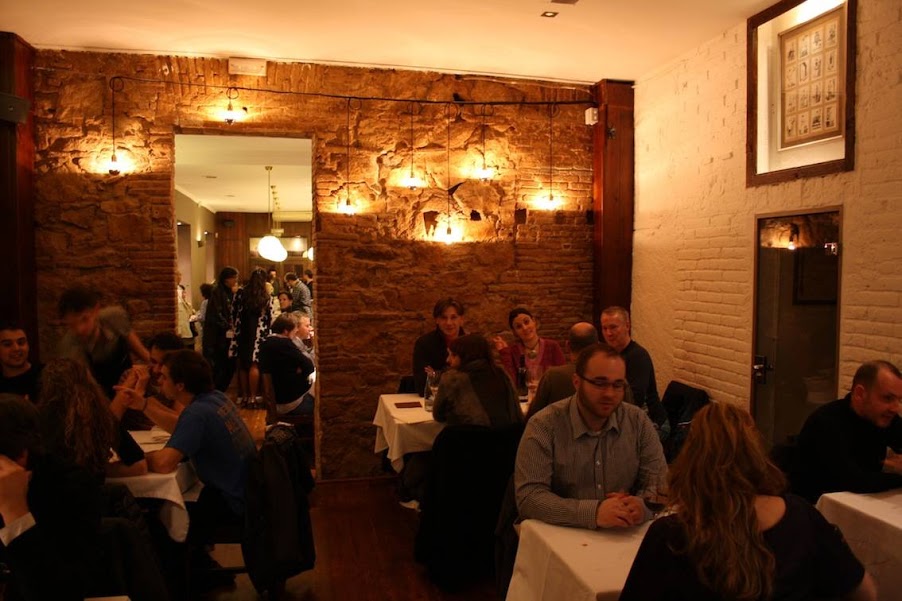 Bodega Neus
We finish this list of the best tapas in Gràcia with a classic vermouth spot in the neighborhood. Bodega Neus brings together the best of Catalan cuisine in the form of dishes and tapas in an authentic and cozy environment. From ham tapas, snails from Lleida to local fish, here you will find a family-friendly corner where you can taste the timely classics. In addition, it is one of the few places in Barcelona that offer you a free tapa with each drink.
Address: carrer de Benet Mercadé, 22.
Timetable: from 8 AM to 5 PM and from 8 PM to 12 AM from Monday to Saturday.
THE BEST BRUNCH IN GRÀCIA, BARCELONA
If you have already tasted the best brunch in Poblenou , it is time to expand horizons to other neighborhoods. This is the perfect opportunity to stop to eat while visiting the city of Barcelona and continue exploring with a full belly.
Café Godot
Also considered one of the best places to eat in Gràcia, this is an original option for a different brunch. This bistro with French vibes offers an excellent menu from which we would like to highlight their banana pancakes or eggs Benedict. Take a mimosa in the stylish interior that has a children's area for kids to play at their own pace, which is why it is also a good place to go if you visit Barcelona with children.
Address: carrer de Sant Doménec, 19.
Timetable: for brunch, from 12 PM to 7:30 PM on weekends and holidays.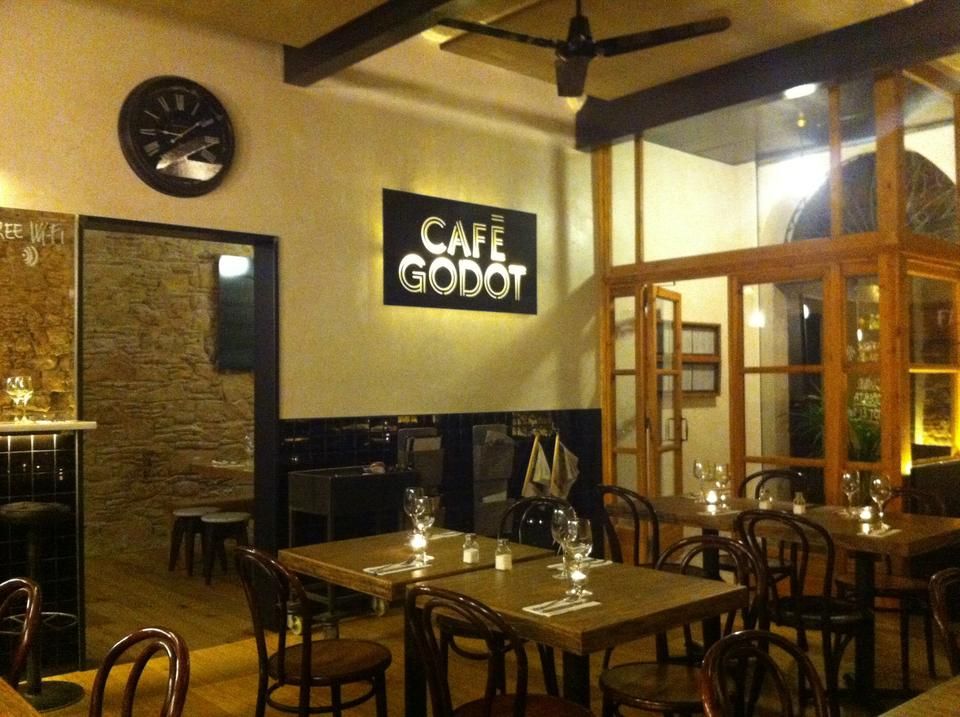 Mamma's Café
A nice interior terrace invites you to have the best brunch in Gràcia while you enjoy the good weather. Cooked with organic ingredients, each of its dishes is a delight for your taste buds. In their menu, the most elaborate omelettes and fried eggs accompanied by avocado, tomato and mixed lettuce stand out. Do you fancy a sweet? Their pancakes with chocolate are divine.
Address: carrer Torrijos, 26.
Timetable: From 9 AM to 9 PM from Monday to Wednesday, from 9 AM to 12 AM from Thursday to Saturday and from 10 AM to 10 PM on Sundays.
Bicioci Bike café
If you want to take a break from your bike route across Barcelona, this is your ideal place. Although they serve food throughout the day, their mid-morning menu makes it the best brunch in Gràcia, with special mention to its great value for money. In addition to delicious eggs Benedict, the place has a great selection of vegan options and cakes that will delight those with a sweet tooth.
Address: carrer de Venus, 1.
Timetable: from 9:30 AM to 12 AM from Tuesday to Saturday and from 11 AM to 8 PM on Sundays.
Barcelona Bagels
This typical Jewish food also has its place in the tables of Barcelona. Made in the same kitchen, they are created with natural products and long fermentations, which makes them a very rich base to add all kinds of ingredients. With the combinations suggested on the menu, any brunch aficionado will fall in love with this place.
Address: carrer de Còrsega, 398
Timetable: From 8:30 AM to 4 PM from Monday to Friday and from 10 AM to 4 PM on Saturdays. Closed on Sunday.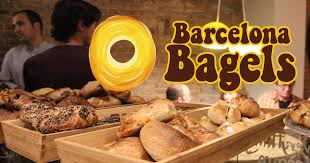 THE BEST RESTAURANTS IN GRÀCIA
If you are a true foodie and want the whole gourmet experience, eating in Gràcia, will definitely meet your expectations if you try these places, we can assure you.
Con Gràcia
One of the best restaurants in Gràcia is Con Gràcia, a restaurant with a pun in its name that offers diners an opportunity to taste the best of Barcelona's avant-garde cuisine. Sit at this restaurant and let yourself be surprised with fine-dining dishes made with seasonal products, without previously knowing what you are going to eat. It sounds great, right?
Address: carrer de Martínez de la Rosa, 8.
Timetable: from 7 PM to 11 PM from Thursdays to Saturdays.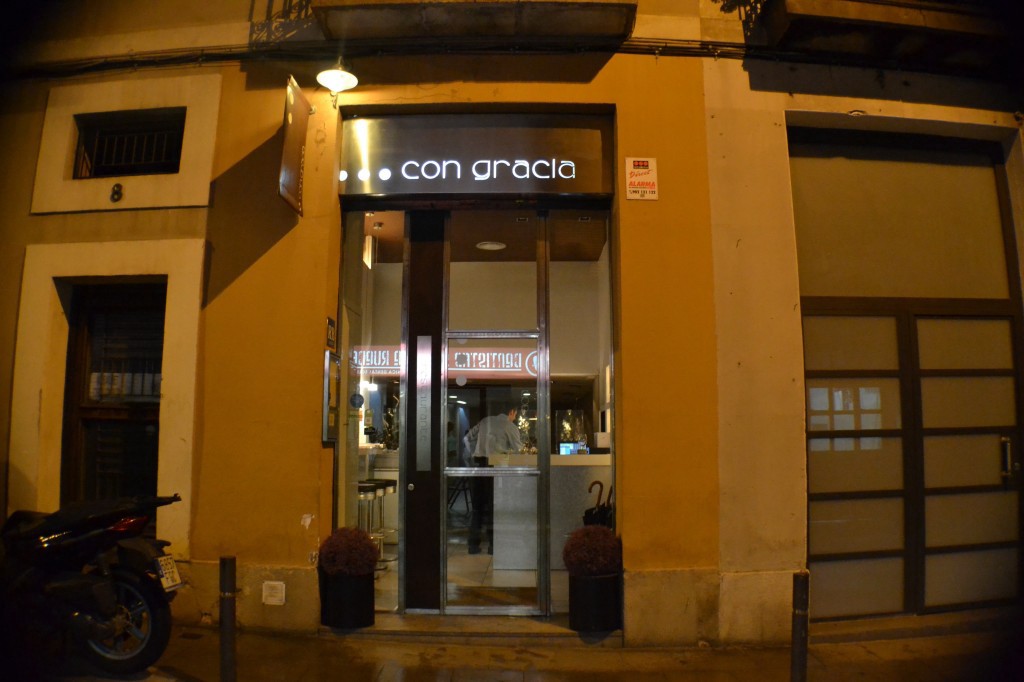 La Panxa del Bisbe
Panxolina's older brother is specialized in signature cuisine with rogue touches. Besides being among the best restaurants in Barcelona, it is one of the most welcoming and with the most local charm. Here you can choose between some delicious tapas or the best dishes made with fresh, market products. Ask for the tasting menu so you do not miss out on any of their creations, among which the anemones paella or poached egg stand out.
Address: carrer del Torrent de les Flors, 158.
Timetable: From 1:30 PM to 3:30 PM and from 8:30 PM to 11:30 PM from Tursdays to Saturdays.
Hofmann
It is not surprising that this place is one of the best for eating in Gràcia, since it is a Barcelona cooking school's restaurant, which has the same name as this place. With a Michelin star, here you can taste the dishes of chefs that could become the next Ferran Adrià. Are you going to miss the opportunity to eat at one of the best restaurants in Gràcia?
Address: carrer de La Granada del Penedès, 14.
Timetable: From 1:30 PM to 3:30 PM and from 8:30 PM to 11 PM from Mondays to Fridays and Saturdays from 8:30 PM to 11 PM.
La Paula
To end this complete guide to eating in Gràcia, we bring you this original restaurant with a casual atmosphere and specialized in modern Mediterranean cuisine. In its small venue you can try carpaccio and salads with seasonal products, as well as a risotto with the tastiest autochthonous mushrooms.
Address: avinguda del Príncep d'Astúries, 56.
Timetable: from 8 PM to 12 AM from Monday to Thursday. From 8 PM to 1 AM on Fridays. From 1 PM to 4 PM and 8 PM to 1 AM on Saturdays.
Now that you know everything about eating in Gràcia, Barcelona, we await your opinion, whether you want to explain your experience or if you think we should add a restaurant that doesn't appear on the list!
MORE INTERESTING STUFF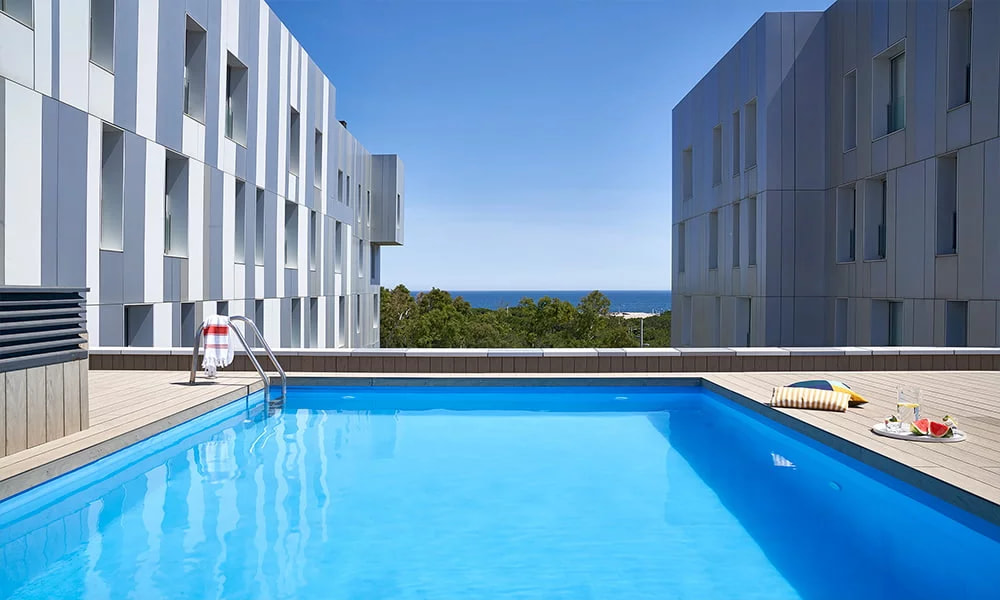 Holiday apartments by the beach in Barcelona
Since 2010, Lugaris Apartaments has been offering you the best holiday rental flats in Barcelona, perfect for a family holiday, with friends or as a couple, or for medium-term stays.
You can choose between apartments near the beach in Barcelona, at Lugaris Beach, with sea views, 2 swimming pools (one for adults and one for children) and capacity for up to 6 people, and the Lugaris Rambla flats, located on the Rambla de Poblenou and just 300 m from Bogatell beach, with a balcony or terrace of up to 22 m2 and ideal for couples or families and groups of up to 5 people. All our luxury flats in Barcelona are air-conditioned and equipped with all the appliances, furniture and bed linen you will need during your stay. They also have satellite TV and free high-speed Wi-Fi connection, as well as a safe and a 24-hour private security service.
What's more, when you make your booking, you can reserve many other additional services: international press in your flat, parking space, transfer service to and from Barcelona airport, bicycle hire, supermarket shopping, museum, sports and show tickets, babysitting service and much more.

For more information, contact Lugaris Apartments without obligation.