There is no possible discussion: during a holiday in Barcelona, it is mandatory to try some of the most famous dishes of Spanish cuisine, such as gazpacho or paella. In any case, these specialties can become the tree that does not let you see the forest. As could not be otherwise we are referring to the typical dishes of Catalan cuisine, one of the main attractions of Barcelona and a gift for foodies. A unique sensory experience that you can enjoy in the best Catalan restaurants in Barcelona.
Now, although it may seem simple to taste the most genuine specialties, cooked over low heat, with love and following traditional recipes, we assure you that it is not always the case. Although Barcelona has more than 7,600 bars and restaurants, you have to know which ones will really bring you closer to the timeless, traditional flavors. It is really worth it, since this culinary tradition has inspired some of the best chefs in the world, such as Ferran Adrià, Carme Ruscalleda, Nandu Jubany or the Roca brothers (Joan, Jordi and Josep).
Ready to taste the best at the chef's table? With these recommendations, you will get even more out of your stay in our holiday apartments in Barcelona. Bon Apetite!
RESTAURANT 7 PORTES
We open our top-10 of the best Catalan restaurants in Barcelona with one of the city's most emblematic and veteran establishments: the mythical 7 Portes. Inaugurated in 1836 by the Catalan merchant Josep Cuyàs and with one of the best paellas in Barcelona, this place captivates the newcomer not only for its elegant decoration, but also for the undeniable quality of its menu. Located in the district of Sant Pere, Santa Caterina i la Ribera, next to Barceloneta, 7 Portes reached its definitive consecration in the 1990s, when the renowned Josep Lladonosa i Giró decided to combine his work as a chef with that of researcher and gastronomic historian. Among its most celebrated dishes, Rossini cannelloni stand out, very present in Catalan houses since the mid-nineteenth century.
As a fun fact, it should be noted that this was the first building in the city to have running water and was the subject of the first photo taken in Spain. In addition, it is also said that Pablo Picasso himself left many unpaid bills here.
7 Portes (Passeig d'Isabel II, 14) opens every day from 1:00 p.m. to 1:00 a.m. and offers an uninterrupted cooking service.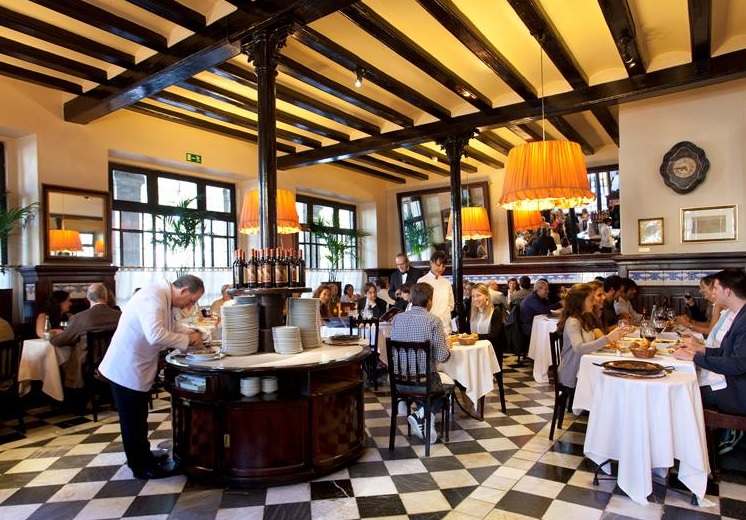 CA L'ESTEVET
Despite being somewhat more recent than the previous one – its foundation dates from 1890 -, Ca l'Estevet is an important setting for many of the chronicles of Barcelona during the last century. Created under the name of Fonda Navarro – its current name is from 1940 – first as a winery and then as a food house, this has been one of the fetish premises of the Gauche Divine group and a pole of attraction for well-known personalities nationwide, such as Vicente Parra, Narciso Ibáñez Serrador, Joan Manuel Serrat or the prestigious photographer Francesc Català-Roca. In addition, it was frequented by the editors of the La Vanguardia newspaper at lunchtime.
If you book a table, be sure to try the L'Estevet snails, with salt, pepper and thyme; Parellada paella, a la llauna cod or monkfish tail with seafood.
Located on the street of Valldonzella, 46, it opens from Monday to Saturday from 1:00 p.m. to 3:30 p.m. and from 7:00 p.m. to 10:45 p.m. It closes on Sunday.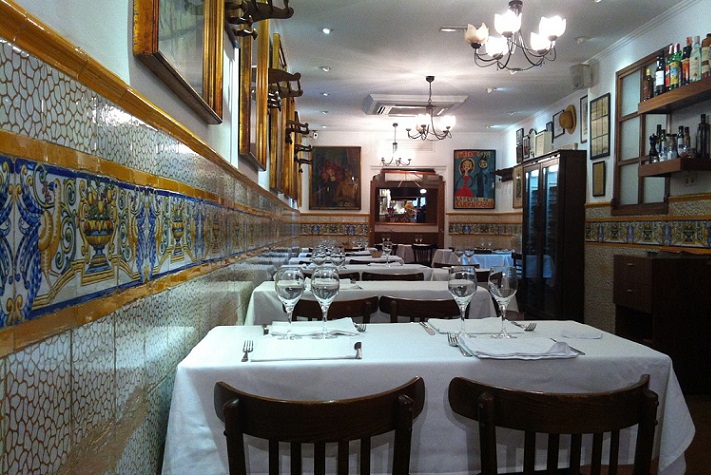 MOMENTS
Raül Balam and his mother, the laureate chef Carme Ruscalleda – she became the woman with the most Michelin stars in the world, before the closure of the Sant Pau restaurant – are in charge of this select restaurant, which bases its menu on traditional Catalan dishes with a modern touch. The care in the selection of raw materials and the use of fresh and seasonal products, as well as an elegant atmosphere in which warm and golden tones predominate, provide visitors with an unrepeatable gastronomic experience.
You can choose between a la carte lunches and dinners and the themed tasting menus. Located on Passeig de Gràcia, 38, the Moments restaurant is open from Tuesday to Saturday from 1:30 p.m. to 3:30 p.m. and from 8:30 p.m. to 10:30 p.m. Closed on Sunday and Monday.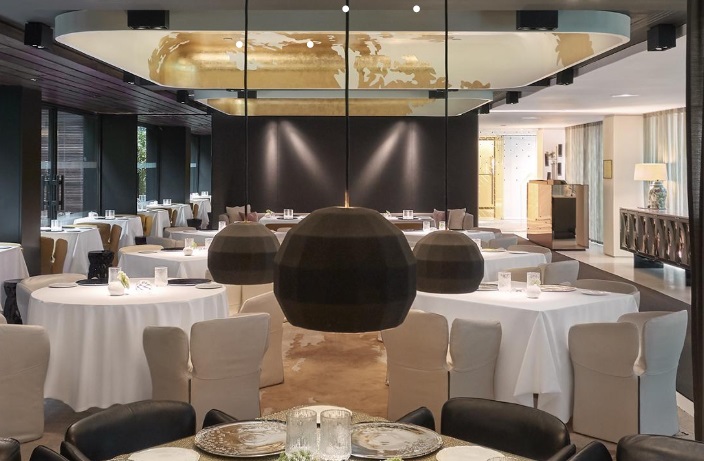 RESTAURANT GAIG
The history of this iconic establishment starts in 1869 in the Horta neighborhood, when it was not yet part of the city of Barcelona, with the creation of the Taberna d'en Gaig. However, the final take-off occurred in the 1970s, at which time Carles Gaig took charge of the business and popularized his star dishes, such as cannelloni. In 1993, Gaig earned its first Michelin star, and in 1999 he won the National Award for Best head chef for the Royal Spanish Academy of Gastronomy. In 2004, he closed the restaurant in Horta to transfer it to the center of Barcelona (currently, it is in Carrer Còrsega, 200).
In addition, he has recently launched a Catalan cuisine restaurant in Singapore, Gaig Restaurant; a place at Barcelona airport and the restaurant for take-away food and tastings Gaig a Casa (Nau Santa Maria, 5-7).
The restaurant in Carrer Còrsega opens from Tuesday to Saturday, from 1:30 p.m. to 3:30 p.m. and from 8:30 p.m. to 11 p.m., and on Sunday, from 1:30 p.m. to 3:30 p.m. Closed Mondays.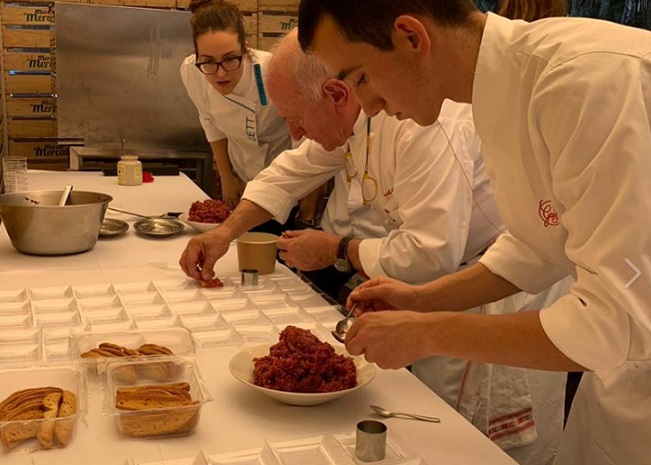 RESTAURANT SERGI DE MEIÀ
In the heart of the Eixample district, you will find the most delicious knife and fork breakfasts, traditional lunches and dinners. Since its creation in 2014, the chef who gives it its name, and who specializes in local and ecological Catalan cuisine, has led the project. Try their irresistible Gall del Penedès ravioli in consommé, the suquet of rock fish, boneless pork feet (peus de porc) served with seafood, or the chickpea fritters with cream, which are made with local products.
The restaurant is located at 106 Carrer Aribau, and opens from Tuesday to Saturday, from 08:30 a.m. to 11.30 a.m., from 1.30 p.m. to 3.30 p.m. and from 8 p.m. to 10:30 p.m.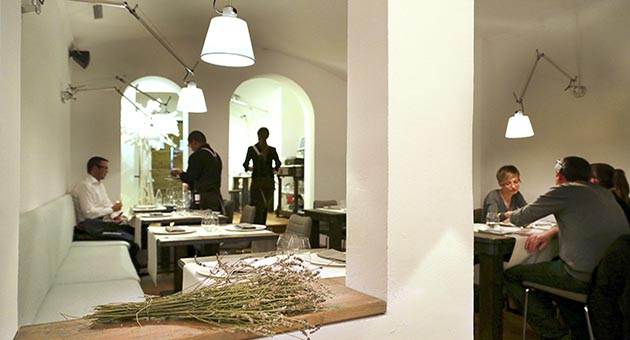 CAL BOTER
Without a doubt, Cal Boter is one of the best places to eat in Gràcia, especially for those who want to dive into the most authentic Catalan cuisine. Their proposals revolve around market cuisine, with vegetables, mushrooms (when in season), grilled meats and fish dishes such as cod or spearhead. Among the specialties that you cannot miss, we include potatoes stuffed with mushrooms and foie cream; the rabbit with snails, the grilled eggplants with Berguedà cheese and olive oil, the pork feet with prawns and the cod with sanfaina (a type of ratatouille). Its walls decorated with press clippings, posters and photos of the neighborhood, as well as its wooden furniture and the ubiquitous ceramic objects contribute to reinforcing this time travel feeling.
This cozy family restaurant is located on Calle de Tordera, 62, and opens on Mondays, from 9:00 a.m. to 5:00 p.m. from Tuesday to Saturday, from 9:00 a.m. to 5:00 p.m. and from 8:00 p.m. to 12:00 a.m., and on Sundays, from 12:00 a.m. to 5:00 p.m.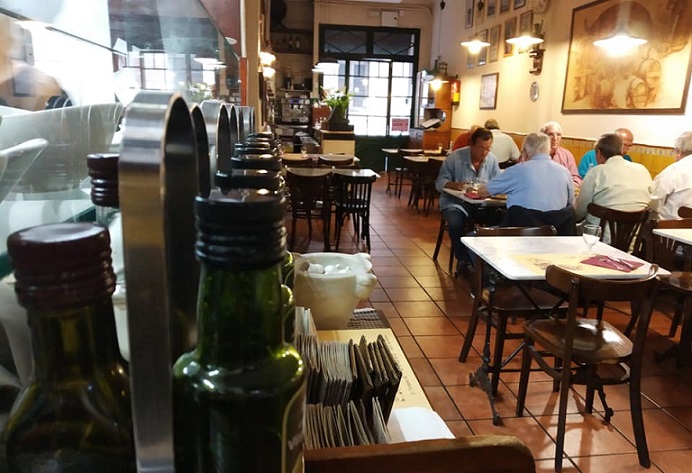 WINDSOR
Although its name seems to indicate otherwise, this is one of the best Catalan restaurants in Barcelona. We do not exaggerate if we say that this space is a safe bet to taste the best of the current Catalan cuisine, in an intimate and quiet space of modernist air, and with a suggestive landscaped interior terrace. Since 1996, its young team of professionals share its vision of cooking and room service every day.
The menu, based on the updated Catalan recipe book, includes rice, fish and seafood dishes from the best seasonal fish markets and ingredients, without forgetting a careful selection of tapas and half portions. The average price of lunch or dinner a la carte is about € 44 per person.
Located in Còrsega, 286, it opens from Monday to Thursday, from 1:15 p.m. to 3:45 p.m. and from 8:30 p.m. to 11:00 p.m., and on Fridays and Saturdays, from 1:15 p.m. to 3:00 p.m. 45 h and from 8:30 p.m. to 11:30 p.m. It closes on Sunday.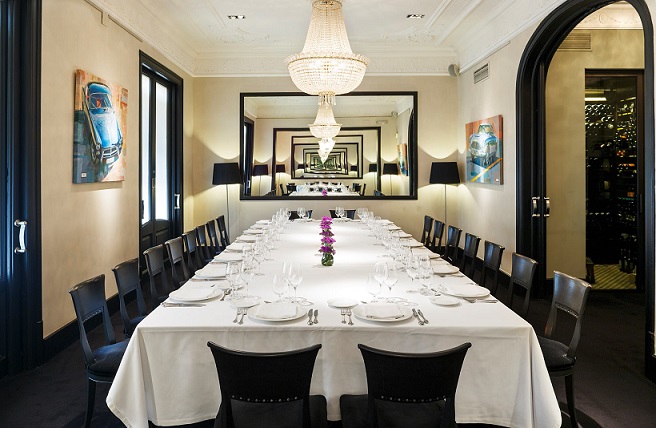 TAVERNA CAN ROCA
We head to the Sant Andreu district to get to know this 1952 restaurant, where you can enjoy a delicious breakfast or a quality meal. From the exquisite trinxat from La Cerdanya to the cod with honey and caramelized onions, as well as the cap-i-pota with sanfaina and Parmesan, the crispy ,boneless pork pie with prawns, stuffed squid or the rice pudding —one of its most popular desserts—, any of the dishes in this restaurant will transport you to the essence of Catalan stoves. All this at a price more that is more than attractive.
You will find it in Gran de Sant Andreu, 209, from Monday to Sunday, from 1:30 p.m. to 3:30 p.m. As for the bar, it opens daily from 08:00 a.m. to 5:00 p.m.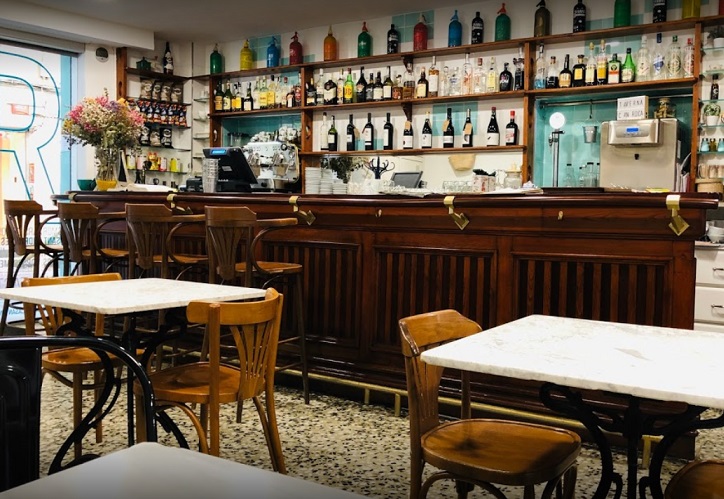 FONDA ESPANYA BY MARTÍN BERASATEGUI
The perfect combination: the Spanish chef with more Michelin stars, Martín Berasategui, and a small modernist jewel located in the Hotel España, next to the Ramblas, the Boqueria market and the Gran Teatre del Liceu. This is the presentation card of Fonda Espanya, active since 1850 and refurbished at the beginning of the 20th century. In addition to its extensive menu of Catalan cuisine, with delicacies such as the ripened ribeye with potatoes and piquillos, the croquettes of cap-i-pota with eel or the hake cooked in its essence, here you can admire a magnificent modernist fireplace designed by the famous modernist sculptor Eusebi Arnau and a mural decoration inspired by the seabed and the work of Hokusai, signed by the painter Ramon Casas.
The address is Sant Pau, 9-11, and opens from Monday to Saturday, from 1:00 p.m. to 4:00 p.m. and from 8:00 p.m. to 11:00 p.m., and on Sundays, from 1:00 p.m. 4:00 p.m.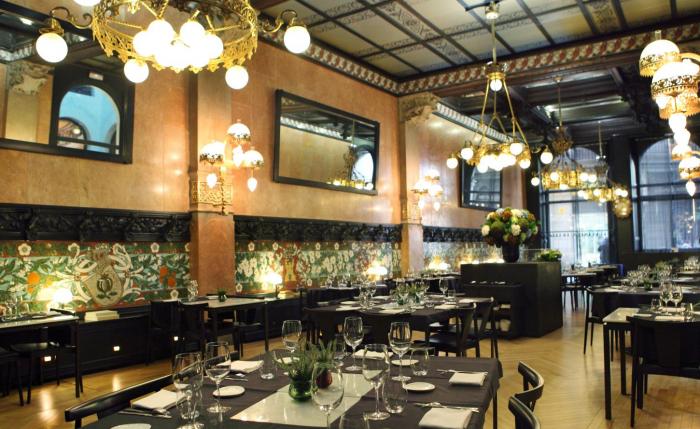 AGUT
Founded by Agustí Agut in 1924, this restaurant with Catalan cuisine has managed to preserve the charm of an old restaurant. Possessing a classic decoration and a remarkable collection of paintings by local artists of the fifties and sixties, this almost centenary place presents its visitors with a menu of typical dishes faithful to tradition, which drink from a simple, tasty and frank cuisine. Attention to cannelloni, boneless pork blankets and numerous dishes that are also served as half portions. In addition, prices are very tight.
You will find it in the street of Gignàs, 16, in the Gothic quarter. It is open from Tuesday to Saturday, from 1:15 p.m. to 4:00 p.m. and from 8:00 p.m. to 11:00 p.m., and on Sundays, from 1:15 p.m. to 4:00 p.m. Close Mondays.
What do you think of this selection? If you want to expand our list of the best Catalan restaurants in Barcelona or summarize your experience in one of the mentioned establishments, do not hesitate to send us your comments.