Taking things easy and resting is almost mandatory when you are visiting all the places that the capital of Catalonia offers. But getting strength with a good snack and some of the most delicious coffees can become an experience if you do it in one of the best charming coffee shops in Barcelona. From halls with great history and tradition to the most modern and cozy places, next to our apartments on the beach in Barcelona or next to the main monuments of the city; In this list you will find places to taste some of the typical drinks of Barcelona and where you will want to stay all afternoon. Which one will you choose?
GRANJA VIADER
There is not a more classical place in Barcelona than the cradle of one of the best-known chocolate drinks in the state: Cacaolat. We are talking about Granja Viader, opened in 1870 as a dairy and that, more than 150 years and five generations later, has become a reference place to spend the afternoon with a hot cup between your hands. Knowing its past, it is not surprising that one of its specialties is dairy, so, apart from the well-known milkshake, you can try their whipped cream, yogurts and fresh cheeses, among which the typical mató stands out. The decoration of the place manages to freeze time, with its wooden chairs and marble tables, and will transport you to the last century. With a familiar air, here you will find all kinds of customers, from the most veteran and local clients to curious tourists who deviate from Les Rambles, all of whom confirm their privileged position among the 10 best cafés in Barcelona.
Address: Carrer d'en Xuclà, 4, 08001. Barcelona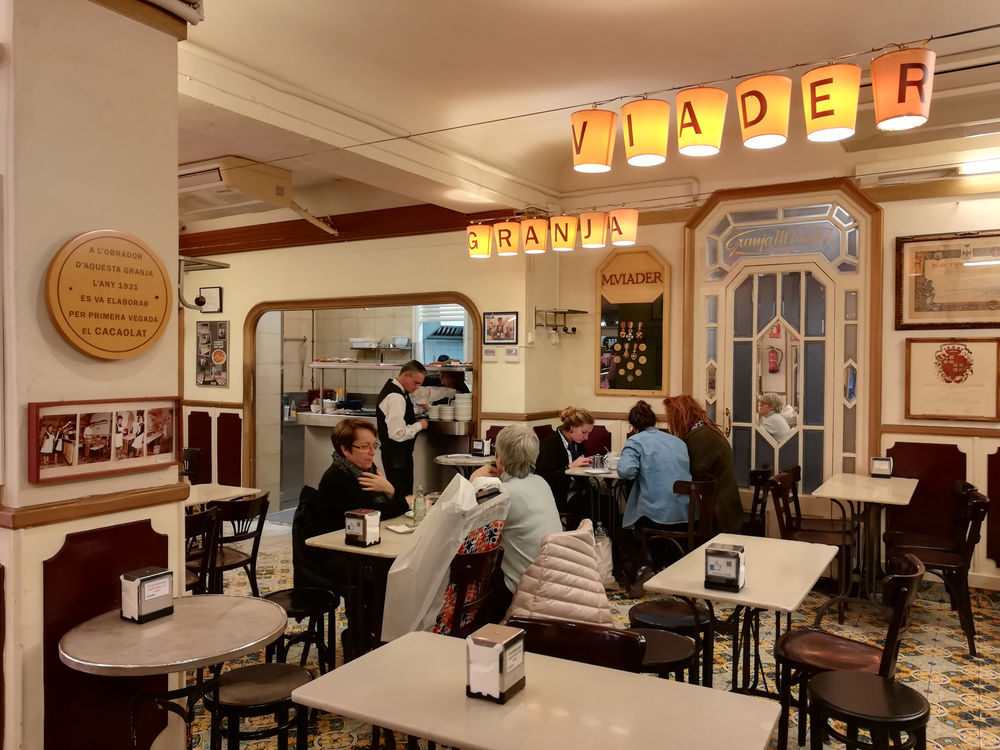 BRUNCH & CAKE
Lovers of good homemade pastry created with care will be in luck if they approach one of the Brunch & Cake cafés, a chain that already has up to five branches in Barcelona. In addition to Carrer Tallers and the Barceloneta neighborhood, at Eixample Esquerra you will have up to three options to enjoy your delicatessen calmly. In its cozy interior, decorated in a pure white, you can choose from its large assortment of sweets: cupcakes of all flavors, carrot cake, waffles, pancakes in the purest American style and much more.
Address: Carrer Enric Granados 19; Carrer Enric Granados 145; Carrer Rosselló, 189; Passeig Joan de Borbó; Carrer Tallers 79.
MAURI
If the previous option does not convince you, but you love to devour your sweets during mid-afternoon, the next one in our list of the best cafés in Barcelona will surely satisfy your needs. Since 1929, this family business has specialized in high confectionery, which has been perfected over more than a century. In its classic tearoom you can taste some of its delicacies, such as Massini cakes, the classic Sacher cake or cream creme cakes made with the best local ingredients.
At the exit, do not forget to stop by their chocolate shop and try some of their fancy chocolate combinations.
Address: Rambla de Catalunya, 102-103.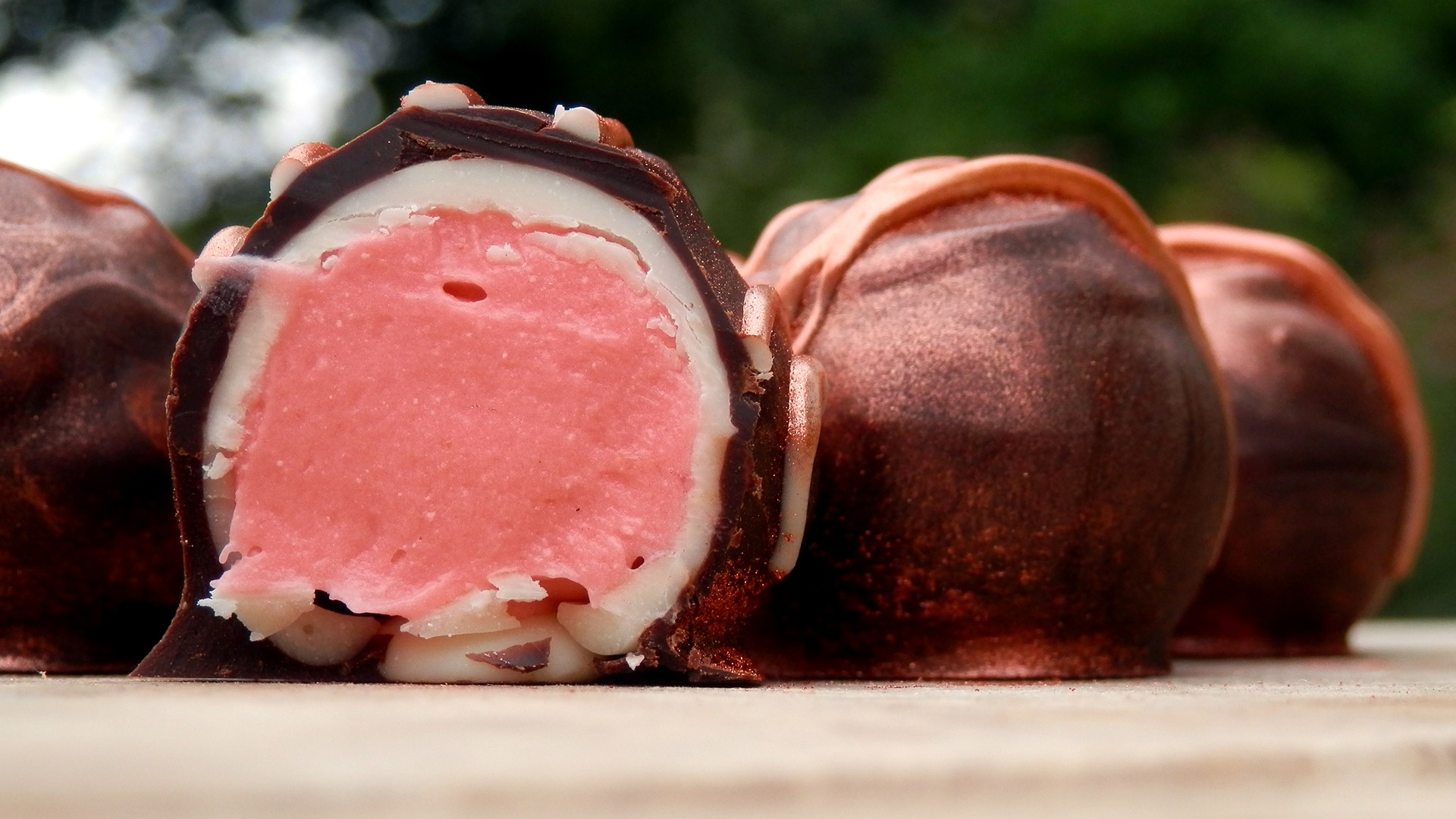 SLOW MOV
Let's move towards a completely different experience from the previous ones, which will be the best choice for true coffee lovers. This small but pleasant place in the neighborhood of Gracia is essential if you love this drink, since it has been named as one of the best places to have coffee in Barcelona by different publications. With their roasted granules, they create handmade brews with their incredible toaster, which they nickname "The Locomotive". Choose between a pleasantly dense espresso or their cold infused coffee and enjoy the aromas that emanate from this small but cozy place.
Address: carrer Luis Antúnez, 18.
ESPAI JOLIU
In the neighborhood where our holiday rental apartments in Barcelona are located, you have one of the most special boutique cafes in Barcelona. In 2015, the owner of Espai Joliu created a space full of plants and decorated in a minimalist way, in a Kinfolk style. In addition to savoring a cup of good coffee in a special environment that will transport you to industrial Berlin, you can also discover the most original handmade crafts that are on sale in this space. The concept has been so successful that its creator has opened a new store next to the Ciutadella, called Orval. For more options in this area, do not miss our article on the best places to brunch in Poblenou.
Address: carrer de Badajoz, 95.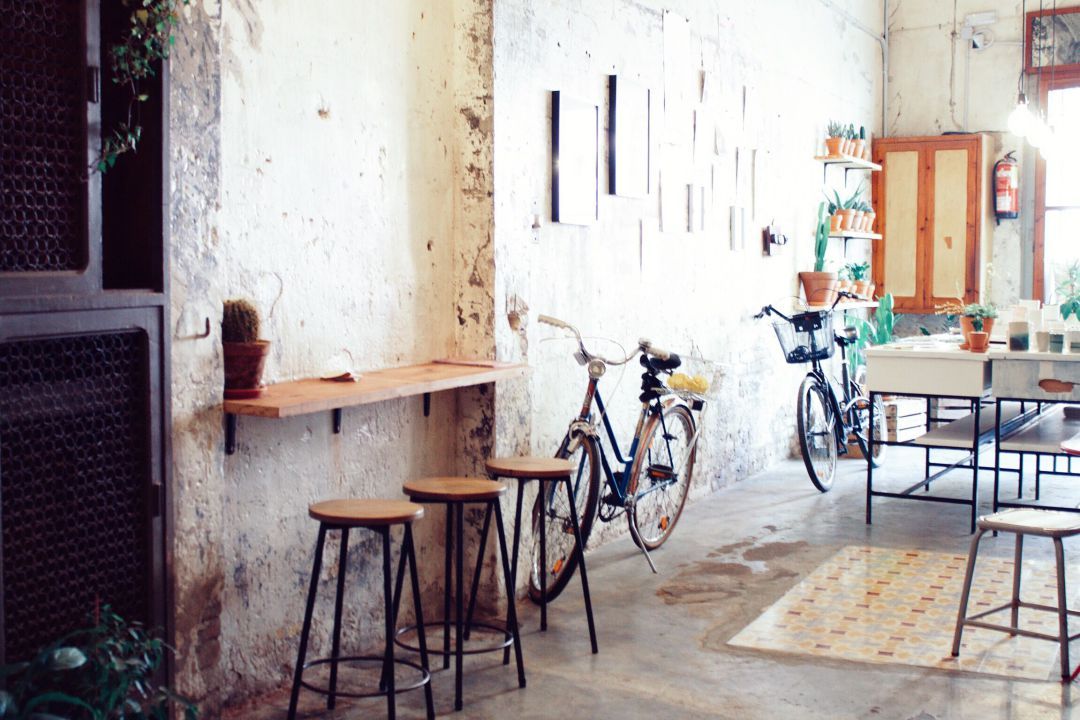 CAELUM
You may pass in front of this little store in the Gothic quarter without hardly noticing its presence, but, with just a glimpse of its front window full of treats, you will have an uncontrollable desire to go into this charming cafeteria. Crossing its delicatessen-filled shop, you will find paradise for British tea time lovers. Strawberry tarts, meringue cakes, carrot cake and sugary cookies are just some of the options you can choose from among all those offered at its dessert table. And, to accompany? Well, a tea served in a teapot in the purest Alice in Wonderland style or an incredibly frothy cappuccino.
Address: Carrer de la Palla, 8.
CAFÉ DE L'ÒPERA
One of the most emblematic historical places of the city of Barcelona is this Viennese-style cafeteria. Opened in the eighteenth century as a hostel, the inauguration of the Gran Teatre del Liceu in the mid-nineteenth century caused the restaurant to be converted into a chocolate shop. After different restorations and several name changes, in 1929 it adopted the standards of the modernist style that were so in fashion at the time. The decoration and paintings that cover the walls of the premises have remained in this style since then, so you can feel like the aristocracy that visited the Café de l' Opera during the past centuries. Here you can taste their delicious imperial tea or a copious breakfast, with sweet and savory options; In addition to purchasing some of the products they have for sale as souvenirs of Barcelona.
Address: La Rambla, 74.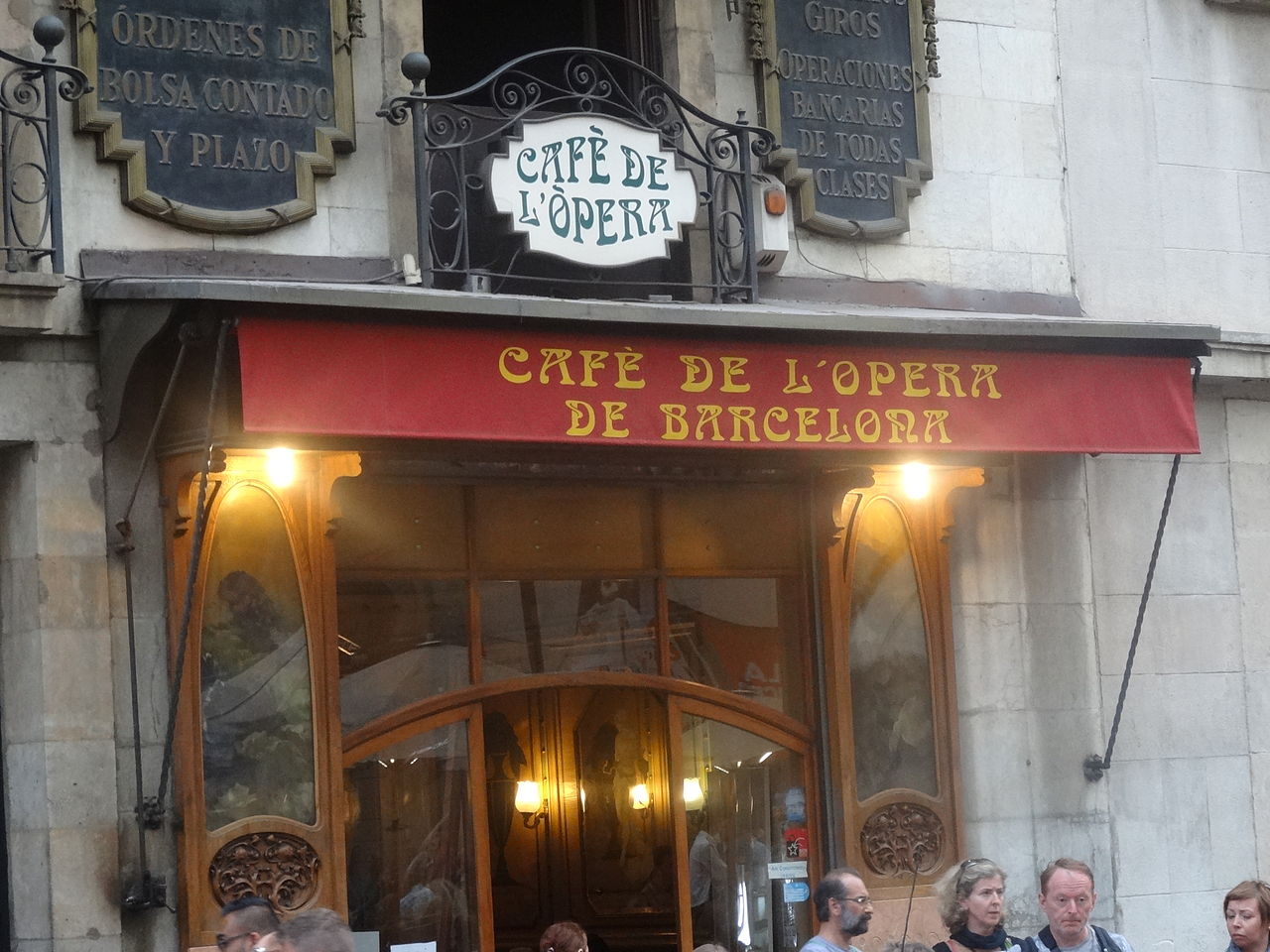 MESÓN DEL CAFÉ
And when talking about historic places to drink coffee, we cannot stop talking about this little corner of the Gothic quarter. Opened in 1909, its period wood-covered interior continues to welcome passers-by who approach this curious corner difficult to find among so many souvenir shops. Undoubtedly, this place would fall into the category of authentic bars in the capital, as it still retains all its charm. This narrow place is ideal to taste a coffee served with care. Also, if you are looking for a place to taste some churros with chocolate in Barcelona, here you will surely be right.
Address: carrer Llibreteria, 16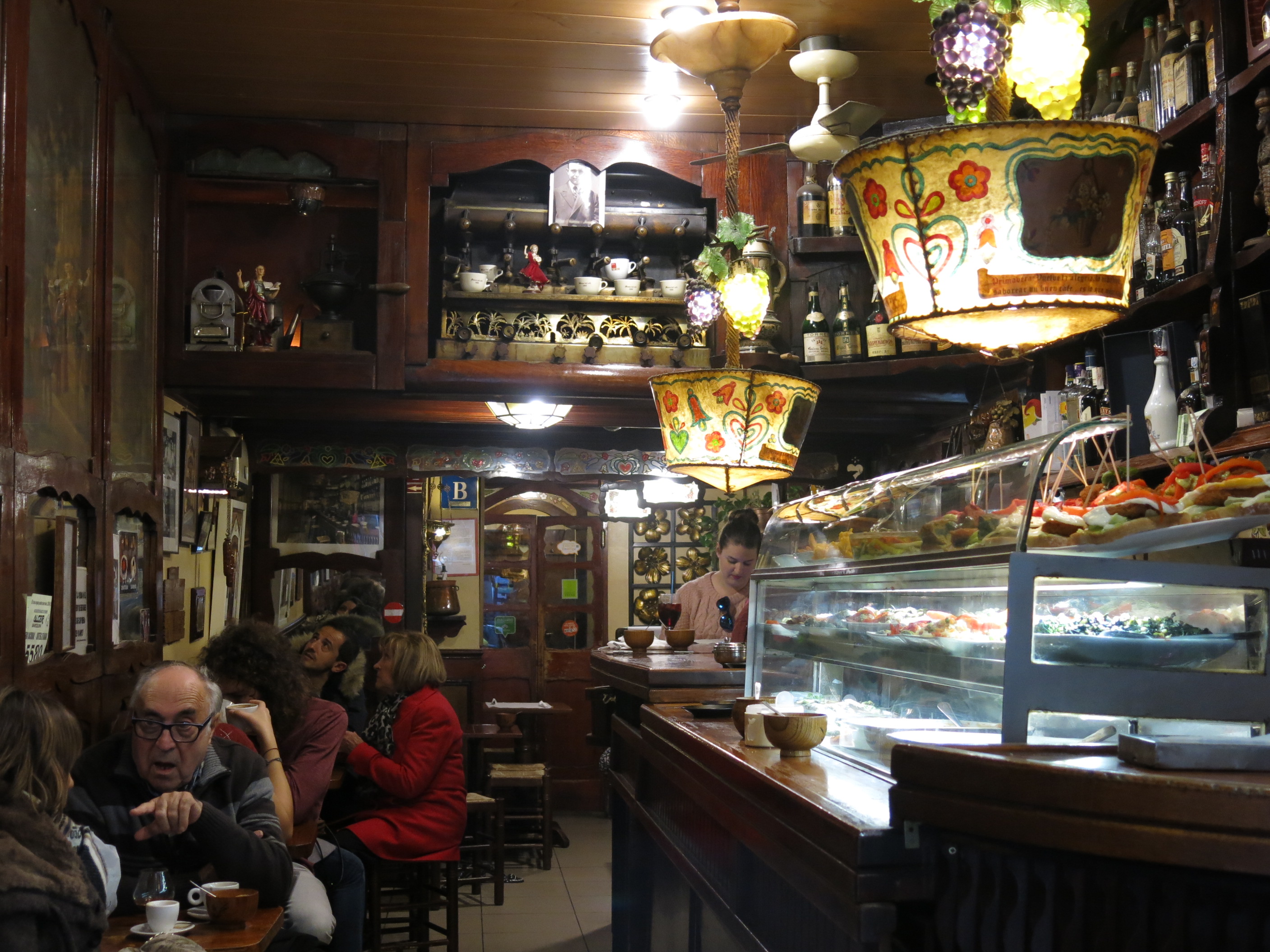 CENTRE CÍVIC CAN DÉU
If you want to get away from the center and find one of the best cafés in Barcelona that is not absolutely crowded, we recommend this one from the Les Corts neighborhood. It is a cafeteria that is incorporated into a modernist-style building that has served as a public center of the neighborhood since 1986. Here you will be transported to the Barcelona of the 20s by just walking in. And if you have come here on a sunny day, you can calmly enjoy its large terrace for a coffee. But this is not all; stay tuned to their concerts and performances program, since you may be lucky and coincide with one of their shows.
Address: Plaça de la Concòrdia, 13.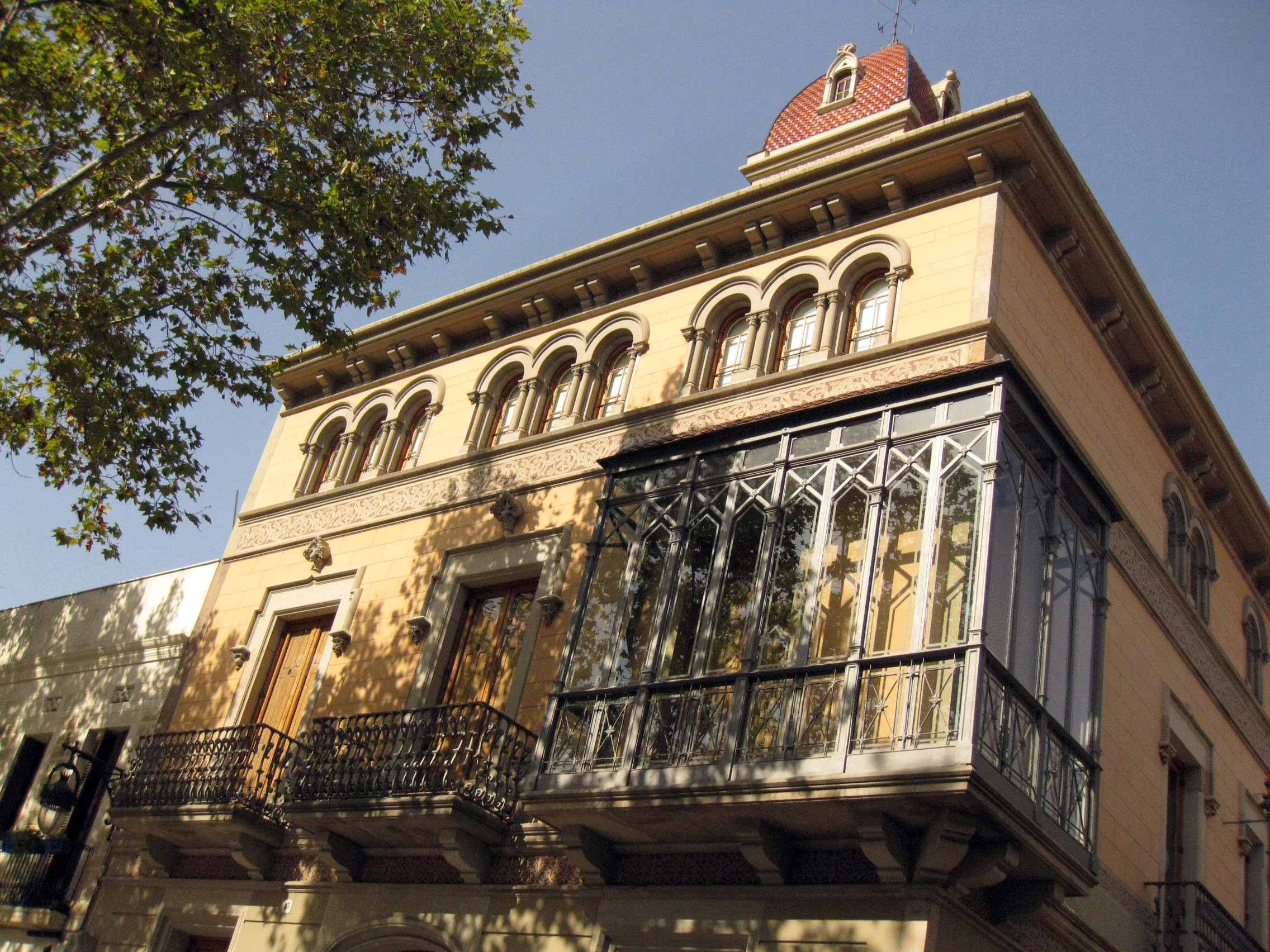 NABUCCO TIRAMISÚ
To close this list of the best charming coffee shops in Barcelona, we could not forget the king in this type of list. Without a doubt, the delights of Nabucco Tiramisu are enough to make this place feel like heaven. As the name implies, Tiramisu is its star dish, although you can also choose other typical Italian sweets such as cannolli. Warm and minimalist decoration is the only thing you will need to taste an Italian-style coffee, without pause, and with the intensity you are looking for.
Address: plaça de la Vila de Gràcia, 8.
Do you have more ideas to add to our list of the best cafés in Barcelona? Do you love any of the proposals? Do not hesitate to give us your opinion in the comments section. And remember, in Lugaris Rambla you will have a most comfortable place to rest before having that coffee that wakes you up every morning during your stay in Barcelona.